Greece and the economic crisis 2016
NEWS ARCHIVE - Nov 18 - Nov 30
---
November 30, 2016
70 migrants found in a snowy northern forest - AP
"Members of the group, who said they were from Syria, told Greek police they had crossed the Evros River on the Greek-Turkish border in dinghies and were then brought to Thessaloniki hidden in a truck.

The truck driver left them in the forest late Tuesday, and they spent the night there in the snow, authorities said. Police are searching for the driver."
---
Eurozone Bailout Fund Proposes Short-Term Debt Relief for Greece - WSJ
"A six-page document, dated Nov. 25 and seen by The Wall Street Journal, was produced by the European Stability Mechanism, the Luxembourg-based eurozone bailout fund. It outlines measures that could be taken in the near future to reduce Greece's large debt load.

The paper proposes to ease Greece's debt load by extending some maturities and locking in the interest on some of Greece's loans to shield it from future interest-rate increases."
---
Rich Kids of Greece flaunt their wealth - UK Daily Mail
"Like, the Rich Kids of Britain, who have gained a following of tens of thousands of Instagram, their Greek counterparts show off designer clothes, wads of cash, and pedigree pets.

In one picture two girls pose with their backs to the camera, showing off the red soles of their matching designer Louboutin shoes, worth hundreds of pounds a pair."
---
November 29, 2016
Greece Warns of Turkish Plot to pour 3,000 illegal immigrants a day in to the EU - theothernews
"Greece intelligence warned that Turkey is secretly planning to send over 3,000 refugees sailing to Greek shores every day.

Greek analysts warned thousands of dinghies and motorboats have massed along the Turkish coast as the refugee deal agreed between Ankara and Brussels looks set to unravel."
---
November 28, 2016
Greece seeks to fix borrowing costs in debt relief talks - Reuters
"The priority is to fix the repayments on the largest chunk of the 228 billion euros (195.12 billion pound) owed to official creditors from its three financial rescue packages."
---
Flash floods in Greece cause 1 death, strand motorists - Fox
"The fire service says heavy rains drenched both Zakynthos and the Greek capital of Athens late Saturday and early Sunday, resulting in 470 emergency calls."
---
Time for IMF to make up its mind, says Greece's new economy minister - Businesslive
"The IMF has changed its opinion many times," said Papadimitriou, who spent almost five decades in the US, where he is on leave from his post as president of Bard College's Levy Economics Institute. "It's very hard to know whether in fact they want to be in or they want to be out. I think they do want in, and we want them to be in."

Greek markets have rallied in November on the expectation creditors may finally ease the country's debt at a December 5 meeting of euro-area finance ministers. For the IMF to stay on board — a key demand of countries such as Germany and the Netherlands — such a deal must assuage the fund's doubts about the viability of Greece's medium-term fiscal targets.
---
Choice Hotels expands portfolio with 5 hotels in Greece starting summer 2017 - Hospitalitynet
"Choice anticipates that the first property under the agreement will open by the summer of 2017 under a Comfort flag in Athens, and that thereafter four additional properties will be developed on the Greek mainland and islands under the Comfort, Quality and Clarion brands."
---
Schinas considered for Foreign Minister of Greece under New Democracy government - New Europe
"...Since graduating from the College of Europe in Brugges, the 54-year-old has spent most of his life in Brussels and the EU's institutions, being at the center of EU diplomacy and decision-making.

....Schinas, according to the report by Parapolitika, spoke at the event, saying that (translated from original in Greek) Greeks "should raise our flag proudly, but resist the voices of deaf populism and homeland-mongering".
---
Ambassador Pyatt: Greece-US cooperation closest it has been for a long time - Tornosnews
"Greece and the United States are currently enjoying the closest cooperation they have had in the last few decades, US Ambassador in Athens Geoffrey Pyatt told Kathimerini newspaper in an interview."
---
November 27, 2016
Regling: Greece has bottomed out - The Standard (Austria)
"STANDARD: Has Greece economically bottomed out?

Regling: I would say Greece is back in a new bottom. In 2014, we had already seen growth and the unemployment rate fell by two percentage points. The state was then again able to issue bonds on the market. These were clear signs that Greece was on the uphill again. Then we had the relapse in the first half of 2015 with a new government. With a finance minister who has tried to drive a completely different strategy, which became very expensive for Greece. Many reforms have been reversed, which is why Greece has slipped back into the recession. This led to the third aid program. Now we are the second time in the bottom. If Greece had remained on a course of reform in 2015, you could save a lot of time and money. "
---
ESM President: Greek Economy Stagnant Again, No Need for Debt Cut - Greek Reporter
"In an interview with Austrian newspaper Der Standard, Regling said that the debt repayment maturities in 2018 will be stretched, if necessary, and noted that, "If in 2015 the country had continued with the required reforms, a lot of time and money would have been saved."
---
November 25, 2016
Greece: 2 Dead as Fire Rages Through Refugee Camp - NYT
"Police say two people have died on the Greek island of Lesbos and two others were seriously injured after a fire raged through a refugee camp used for migrants facing deportation back to Turkey.

Police early Friday said the fire at Moria refugee camp started by a cooking gas canister and that the victims were a young boy and an older woman."
---
November 24, 2016
Greece hopes for debt relief as strikes hit services - UK Daily Mail
"Greece has been surviving on rescue loans from three international bailouts since 2010, when rising borrowing costs left it locked out of bond markets.

Talks between the government and creditors are on hold, with Greece accusing bailout hardliners of proposing cuts that would be a "social disaster."
---
November 23, 2016
Greece wants to conclude EU/IMF review, won't accept 'irrational' demands - Reuters
"Negotiations between Greece and its official creditors - the European Union and the International Monetary Fund - hit a snag this week due to differences on fiscal targets, energy and labor reforms in the country, where one in four is unemployed.

"The Greek government is fully consistent with what was agreed and has proven it has the political will to conclude the second bailout review without meaningless delays," Tsipras told his Syriza party lawmakers. "But this does not mean we would discuss irrational demands."
---
Alleged people smuggler to be extradited to Greece - BBC
"Jamal Owda, 27, faces allegations of smuggling people through Greece and getting 95 people into Macedonia. Palestinian-born Mr Owda has maintained his "total innocence" and has seven days to appeal against the ruling."
---
How corruption is impacting Greece and how it can be mitigated - Neo Kosmos
No doubt there are readers right now that are eager to label me naive for thinking that corruption can be addressed adequately. You may be right, but I'm willing to bet you're wrong about that in two generations' time. The youth are fed up with the "it's who you know" approach to enable career progression, achieving certain ends, and even justice. Greece can proudly boast being the home to some of the most educated people in the world. In the STEM (science, technology, engineering and mathematics) fields for instance, the OECD ranks Greece in sixth place for producing the most scientists per capita (26 per cent, despite government funding cuts). But the Greece they've inherited is one where meritocracy is overshadowed by nepotism.
---
Greece's 9-month Tourism Revenues Down by 5.5% - Greek Travel pages
"Revenue from Greece's travel services dropped by 703 million euros in the first nine months of the year with the travel trade balance recording a 7.1 percent decline at 10.472 billion euros against 11.269 billion euros in 2015, according to tentative data released by the Bank of Greece this week."
---
Turkey: Facts and scenarios - eKathimerini
"Let us take a look at the facts. Turkish President Recep Tayyip Erdogan is very powerful, but is facing serious dangers. The Cyprus issue risks coming to a dead end – perhaps this is the last chance to solve it.

The moment of truth has also arrived in the relationship between Europe and Turkey. The latter's accession course will freeze and this could have some serious repercussions. The most obvious is the threat that the deal between Brussels and Ankara to manage the refugee and migrant crisis might collapse."
---
Commemoration of the Holocaust at Thessaloniki - RT
Event organized by the Thessaloniki Concert Hall Sunday, November 27, 2016
---
November 22, 2016
Greece, creditors remain apart in talks on reforms - Fox News
"The finance ministry said Tuesday the week-long talks in Athens made "significant progress." But the two sides remain apart, mainly on thorny labor reforms."
---
Greece keeps 2.7% growth estimate, boosts surplus target - Yahoo
"Greece's economy this year is set to shrink by 0.3 percent according to the latest estimates, continuing a slide uninterrupted since 2009 except for one year, 2014.

Under the terms of its latest EU bailout, Greece must register primary budget surpluses (before debt service) of 0.5 percent of GDP this year, 1.75 percent in 2017 and 3.5 percent in 2018.

The budget tabled Thursday said Greece beat its 2016 target by posting a 1.09-percent primary surplus, and will do so again in 2017 with a surplus of 2.0 percent.

It kept the growth target of the draft budget tabled in October, but improved the surplus, which at the time had been listed at 1.8 percent."
---
Recession-hit Greece projects return to strong growth in 2017 - Reuters
"The budget, submitted to parliament for approval, projected a primary surplus - the fiscal balance excluding debt servicing costs - of 2 percent of GDP next year, compared to an above- target 1.1 percent of output in 2016.

Greece signed up to an international bailout deal, its third since 2010, in July last year. It has received about 240 billion euros in bailout loans so far, and is the most indebted country in the euro zone. One in four Greek workers is unemployed."
---
Greece is on track for its best growth in a decade - Business Insider
"Next year's advance is expected to reduce national debt from 180.3 percent of gross domestic product in 2016 to 176.5 percent — a figure still considered by the government to be unsustainably high."
---
November 21, 2016
Constantine Stephanopoulos Dead at 90 - VOA
"Known widely as Costis, Stephanopoulos served two full presidential terms from 1995 to 2005, as allowed by the Constitution.

"A moral man with a lofty vision,'' said leftist Prime Minister Alexis Tsipras. President Prokopis Pavlopoulos, a conservative, called Stephanopoulos "a model of selfless, dignified and consistent service for the public good.''

Although the president has a largely ceremonial role in Greece, Stephanopoulos won wide popularity with his modesty and lack of bombast while in office."
---
November 19, 2016
Greece and Turkey set to discuss Cyprus security issues - In Cyprus
"If an agreement is reached on the matter of territorial adjustments between President Nicos Anastasiades and Turkish Cypriot leader, Mustafa Akinci during their talks in the Swiss resort, Greek and Turkish Foreign Ministers will start discussing the issue of security before a multilateral meeting is convened."
---
4.7 earthquake rocks Kilkis and Thessaloniki - Protothema
"The epicentre of the earthquake was located 18km west of the city and had a shallow 4km depth."
---
November 18, 2016
Migrant crisis: Chios island camp in Greece attacked - BBC
"Unidentified assailants have thrown petrol bombs, fireworks and stones at migrants' tents in Souda, on the Greek island of Chios, forcing about 150 people to flee.

It was the second night of violence in and around Souda camp. About 4,000 migrants and refugees are on Chios."
---
Tsakalotos Says Debt Deal Delay Hurts Greece: Interview Transcript - WSJ
Interview with WSJ has a set of basic, up front questions that Tsakalotos bandies well. Asked about SYRIZA calling elections, he responds that there's no point of doing it in 2017 "...unless the worst scenario [on debt and recovery] comes about." Since that's the very thing that could happen, SYRIZA may be facing the (at this time) much better polling New Democracy soon, unless the IMF and the Germans reach some kind of sense of mutual destiny. From the interview:
"If they don't give debt relief it will be very short-sighted of them. If the eurozone is going to survive, the number-one requirement is to make sure people see that the eurozone can solve its problems. If it just postpones political decisions and kicks the can down the road, then people will say it's not working.

Greece doesn't want the postponement of the debt issue, because Greece thinks that if we kick the can down the road and say "we will decide in two years," then the investment community will say "well, we will decide in two years." So we won't have this clear runway for how we're going to get out of this [bailout] program in 2018."
More Coverage:
Finance Minister Euclid Tsakalotos has warned Greece's creditors - eKathimerini
---
Aid shortage in Greece leaves refugees without warmth - USA Today
Brief video report at USA Today
---
---
NEWS ARCHIVE - Oct 2016
---
---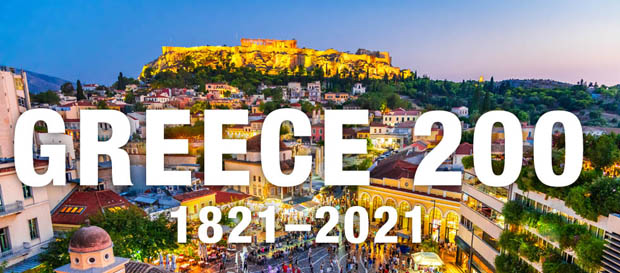 ---
You will see Amazon links on this web site because I am an Amazon affiliate. I earn from qualifying purchases.
Fodor's Essential Greece: with the Best Islands (Full-color Travel Guide)
---

---