Greece and the economic crisis 2016
NEWS ARCHIVE - Nov 1 - Nov 8
---
November 8, 2016
Desperation over debt relief underlies Greek hopes for Obama's Greece stop - New Europe EU
"It seems the Greek side is focused on getting something, anything, that it can use domestically on the debt issue — yes, the very same debt that the Americans don't hold. Most of all Prime Minister Tsipras, badly sagging in the polls, needs something he can package as a political lifeline from Washington. He wants to be able to inform the Greek people that he singlehandedly convinced President Obama to take the fight for Greek debt relief directly to Angela Merkel, bypassing Brussels, the IMF and the Eurogroup. It will be interesting to see how Obama's people navigate this minefield, since most of what we have heard so far from American officials this year has put the onus for debt relief back on Greece."
---
Greek PM announced long-awaited cabinet reshuffle - Capital GR
"PM Mr Tsipras proceeded on Friday with a cabinet reshuffling with the aim to communicate the govt΄s intention to speed up the required reforms for the conclusion of the second review of the programme within 2016, which should open up debt relief discussions, possibly by the Eurogroup on December 5."
---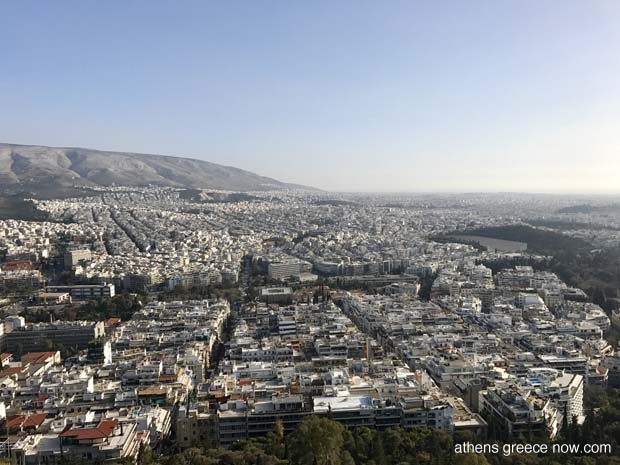 ---
November 7, 2016
Greece broadly on track with fiscal targets: EU's Dombrovskis - Reuters
"As regards Greece's fiscal performance, we see that they are likely to meet this year's fiscal targets and also the preparations for next year's budget show that the primary surplus target, as outlined in the Memorandum of Understanding -- 1.75 percent of GDP -- is within reach," he said.
---
Schaeuble Pours Cold Water Over Greek Hopes of Debt Relief - Greekreporter.com
"Eurozone finance ministers said they could not give a commitment on significant debt relief for Greece before next year's German elections. Germany's Finance Minister Wolfgang Schaeuble led the bloc of ministers opposed to debt relief for Greece, pouring cold water on Greek hopes that the Eurozone would keep its part of the pledge regarding reforms in exchange for relief and debt viability. German, Dutch and French governments are now pushing the decision for fiscal loosening further down the timeline so that Greece does not become an issue in their election campaigns."
---
November 5, 2016
Alexis Tsipras Shakes Up Cabinet to Soothe Greece's Creditors - NY Times
"Eager to push through bailout measures so his negotiators can begin talks with their European counterparts on relief for Greece's huge debt, Mr. Tsipras retained his core economic team. Euclid Tsakalotos, an economist who has been described as low-key and has made headway with his eurozone peers in bailout talks, kept the critical job of finance minister.

But in what appeared to be an effort to please Greece's creditors, Mr. Tsipras replaced Energy Minister Panos Skourletis, who has opposed the full privatization of Greece's electric power system, with the more moderate economy minister, Giorgos Stathakis."
---
Central banker urges Europe to specify debt relief measures for Greece - Reuters
"Stournaras reiterated that Greece's economy is expected to grow by 2.5 percent next year and by 3 percent in 2018, as long as Athens speeds up reforms and privatisations agreed with its official lenders under its third international bailout.

"These projections assume that the programme implementation will remain on track, the relevant loan tranches will be disbursed on time, and that the monetary policy of the ECB will continue to be accommodative," he said."
---
November 4, 2016
Greece: 15 Arrested in Anti-Mosque Protest - NYT
"Police say 15 protesters have been arrested in Athens for staging an occupation at a site where a mosque is due to be built using state funds.

Protests were launched at the site two weeks ago but ended early Friday when riot police were sent to the area to make the arrests shortly after dawn. The protesters face charges of public disturbance and are to appear at a prosecutor's office later Friday."
---
Greece set to win €1.75bn from EU climate scheme to build two coal plants - UK Guardian
The 1100MW coal stations will cost an estimated €2.4bn, and emit around 7m tonnes of CO2 a year, casting doubt on their viability without a cash injection from an exemption under Europe's carbon trading market.

The European parliament's industry committee last month approved a rule change allowing Greece to join the scheme, the '10c derogation' of the emissions trading system (ETS). Now, positive votes in the environment committee next month and at a plenary in February could set wheels in motion for the coal plants.
November 3, 2016
Greek retirees rally against planned new pension cuts - Accesswdun
"More than 5,000 protesters marched to the labor ministry and outside parliament, burning copies of a letter send by Labor Minister George Katrougalos explaining the pension changes.

"They have torn us apart with all the cuts, and they are telling us we are supposed to be happy with these measures. We are sending the minister's letter back to him, and will continue our protests in Athens and other cities," protest organizer Dimos Koumbouris said.

The country's largest labor union also called a 24-hour strike for Dec. 8."
More Coverage:
Greek retirees rally against planned new pension cuts - Yahoo
---
November 2, 2016
OPAP to revive plans for video lotto after new gaming rules - Reuters
"OPAP had planned to launch video lottery machines last year but halted the project after Greece introduced tougher betting rules.

The company, which has paid some 500 million euros for the licences, has said it was ready to launch the business once regulations governing it were amended."
---
EU is losing its patience with Greece as overcrowded refugee camps there grow violent - Business Insider
"Some 61,000 migrants are still scattered across Greece, including 15,900 in overcrowded island camps that have grown violent as the delays mount, with around 2,500 more arriving each month. The camps are now holding three times as many people as they held when the deal was signed, and twice as many as they were built for.

...The long waits and squalor of some camps have turned frustration into violence. On Chios and the island of Lesbos in recent days, asylum-seekers attacked EASO's offices to protest against delays. Interviews there have yet to resume.

EASO has deployed 202 staff in Greece and has called for 100 more, but EU member states have yet to respond, EASO spokesman Jean-Pierre Schembri said. Greece has repeatedly asked for more."
---
In Greece, Property Is Debt - WSJ
"The figures are clear. In 2013, two years after a property tax was introduced (previously, real estate tax revenue came mainly from transfers or conveyance taxes), 29,200 people declined to accept their inheritance, according to the Justice Ministry. In 2015, the number had climbed to 45,627, an increase of 56 percent in two years. Reports from across the country suggest that this year, too, large numbers of people are refusing to inherit.

...A striking example of the perils of property is provided by charities that have been richly endowed with real estate. For example, in Athens, the Asylon Aniaton, a hospice, used to fund itself by renting or selling property. Now it's unable to sell anything, and of its 887 properties, 396 are without tenants. In 2015, its revenue came to 2.17 million euros while it had to pay taxes of 1.83 million euros (of which 908,839 euros were property taxes). What was left went toward caring for 180 patients."
---
New wage cuts demanded by lenders - Tanea
"Further reduction of the minimum wage in the private sector require lenders to labor, which is described in an internal document - fire notified the Eurogroup in June 2016 with the completion of the first evaluation. The document came yesterday to light through the Report of the Office of Budget of the House."
---
Greece blocks EU, U.S. sanctions against Iranian bank - Protothema
"The Greek government has backed down from its plans to introduce an interim bill that would allow TV stations to operate with temporary licenses, following opposition party New Democracy's (ND) refusal to consent on the formation of the new National Council of Radio and Television (NCRTV) during the Parliamentary Council of Presidents session, Monday. The new failure -the fifth in a row- of the Council of Presidents to reach agreement on the formation of the new independent media watchdog means any developments on the licensing of the television stations will be suspended until the end of the year."
---
Greece Defies EU, U.S. on Sanctions for Iran's Bank Saderat - WSJ
"Prime Minister Alexis Tsipras's government undertook to end the sanctions on Bank Saderat, a partly state-owned company that runs Iran's largest banking network, as Athens seeks to rebuild close economic ties with Iran, a key source of cheap energy for the country in the past. Athens has also been critical of EU sanctions on Russia.

But the stance is potentially risky for Greece, which will host President Barack Obama this month. U.S. Treasury Secretary Jacob Lew warned last year that any firm that deals with Bank Saderat "will risk losing its access to the U.S. financial system."
---
November 1, 2016
ESM chief sees decisions on short-term Greek debt relief by end-year - Reuters
"Greece's official lenders are likely to offer it short-term debt relief by the end of this year, the head of the euro zone's bailout fund said on Tuesday.

Klaus Regling, head of the European Stability Mechanism, told reporters that there was progress in talks. "The ESM has a mandate to look at short-term measures, which we do, and we will make proposals before the end of the year," he said."
---
PPC Sells Stake in Electricity Operator ADMIE to China's State Grid - WSJ
"The board of Greece's PPC, Public Power Corp, opted to sell a 24% stake in grid operator ADMIE to the Chinese company, which had placed the highest offer for the asset, the Greek company said in a statement. An Italian firm also submitted a bid at a lower price, a PPC official said, without giving any further information."
---
Greece blasts EU over migrant sharing - MSN
"Mouzalas blasted the lack of European support to implement the EU-Turkey deal, under which migrants who arrived in the Greek islands after March 20, including Syrian refugees, could be sent back to Turkey."
---
Athens in diplomatic spat with Tirana over demolition of ethnic Greeks' homes - eKathimerini
"The Greek Foreign Ministry also warned its neighbor that: "The protection of property rights, and in particular of minority rights, is an integral part of the five conditions set by the European Union...."

The warning prompted a terse retort from Albanian Prime Minister Edi Rama...

In his post, Rama published an engraving depicting Athens in 1670, and said:

"This engraving… reminds us, among others, that if the Acropolis still stands for the glory of humanity and civilization, this is thanks to the vision of the Albanian Archbishop of Athens Gjergj Dushmani, who in 1686 negotiated with Francesco Morosini of the Venetian fleet not to bombard the city … Such a story of a city that was once, according to the evidence and historians, mainly Albanian-speaking does not make it absolutely an Albanian city."
More Coverage:
New attack by Rama: The Acropolis survived thanks to Albania - Ethnos
---
NEWS ARCHIVE - Oct 2016
---
---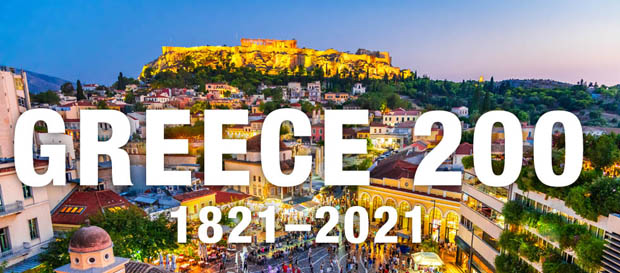 ---
You will see Amazon links on this web site because I am an Amazon affiliate. I earn from qualifying purchases.
Fodor's Essential Greece: with the Best Islands (Full-color Travel Guide)
---

---