Greece and the economic crisis 2016
NEWS ARCHIVE - Aug 1 - Aug 6
---
Aug 6, 2016
Why Greece always leads the parade of athletes at the Olympic opening ceremony - Business Insider
"...once again, Greece was the first country introduced due to their historical importance to the games.

The order of the parade of nations at every Olympics is as follows.

Greece comes in first — this is due to their role in the origin of the Olympics.The host nation comes in last — in 2016, this is Brazil, obviously. The rest of the nations are ordered alphabetically by the language of the host nation."
---
Greece Intensifies Crackdown On Tax Evaders - HuffPost
"Greece has opened hundreds of tax-evasion cases against citizens suspected of hiding assets outside the country, Greece's top anti-corruption official George Vassiliadis told HuffPost Greece this week.

...Ramping up the number of investigators in recent months, the government has already assessed 810 million euros worth of fines, and hundreds more files have been forwarded to auditing authorities, the anti-corruption Secretary General said."
---
Greece among 30 destinations where tourists outnumber locals - Tornos News
"Greece is among 30 destinations where tourists outnumber locals, according to figures for 2014, the latest available on the World Bank website, published by telegraph.co.uk.

France - 83,767,000 annual visitors
United States - 75,011,000
Spain - 64,995,000
China - 55,622,000
Italy - 48,576,000
Turkey - 39,811,000
Germany - 32,999,000
United Kingdom - 32,613,000
Russian Federation - 32,421,000
Mexico - 29,346,000
---
Greek exports suffer decline in 2016 - eKathimerini
"...According to the figures, the value of Greek exports for the first six months of the year came to 11.97 billion euros, which was 8.1 percent down on the 13.02 billion achieved during the same period last year. Exports made between January and June 2014 had an even higher value of 13.17 billion euros."
---
About 90 pct of property owners will pay less or same tax as in 2015, says finance ministry - AMNA
"The overall ENFIA bill for 2016 will range in the same level as last year and reports that claim the overall ENFIA will rise are not true," the ministry said in a press release."
---
Adapting to less and less - eKathimerini
"The government, a coalition of leftist SYRIZA and right-wing Independent Greeks (ANEL), never tires of declaring its aversion to the "old political system" while at the same time treading that exact same path. Ironically, that is the biggest delusion of all. The SYRIZA-ANEL coalition only knows one way of exercising political power, and that is the same as its predecessors. As opposition parties, SYRIZA and ANEL both strengthened this model. As ruling parties, they are now making sure the model is perpetuated."
---
From Grexit to Brexit: Greeks in Britain - Capital GR
"Though the UK has been one of the preferred destinations for those that have left Greece since a severe economic crisis hit the country seven years ago, they represent only a small portion of EU migrants, as 17 other EU nationalities exist in higher numbers in Britain. Greeks that have relocated to the UK are predominantly young people looking for work or to study at a British university."
---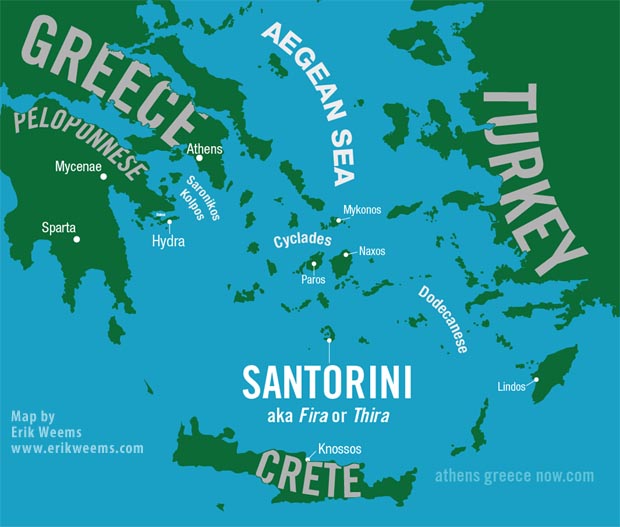 ---
Aug 5, 2016
Feeding Greece's Tax Addiction Is Starving Its Economy - WSJ
"Landlords face effective tax rates above 100%. Businesses pay 60%, and VAT soaks consumers. No wonder the economy remains stuck in reverse.

....According to calculations recently released by the Kathimerini newspaper, once the full array of new tax and insurance-contribution increases come into effect early next year, real-estate owners who rent out their property may be forced to pay more than 100% of the income they earn in personal and property taxes. Self-employed individuals who make as little as €10,000 ($11,195) a year will have to pay 60% to 74% of it in taxes and insurance contributions. Private-capital firms—a new category of company, introduced during the recent crisis and designed to boost entrepreneurship—will have to hand over 43% to 60% of their profits to the state, even for earnings as low as €5,000 a year."
---
Welcome to Greece's refugee squats - Wash Post
"Many of the roughly 57,000 refugees now stuck in political and physical limbo in Greece never expected to spend more than a season here, but they found themselves still sweltering in tents at a makeshift camp at Piraeus Port this spring and summer. Camps were usually either full or host to a range of problems: scabies, knife fights, food poisoning, inadequate facilities, snakes and scorpions. In response, frustrated local activists and refugees started teaming up to house people in abandoned schools, hotels, apartment buildings and hospitals."
---
Pity Greece's statistician bearing blame for errors of others - FInancial Times
"Knowing this history of European budgetary chicanery, Andreas Georgiou, former head of Greece's national statical office, can only feel thoroughly kippered. In 2010, as Greece's economic problems snowballed, he was recruited from the International Monetary Fund to bring some sense to the country's discredited statistical office. The numbers were ugly, and he reported as much. The 2009 deficit was higher than imagined — 15.8 per cent versus 12.8 per cent. The commission and the European Central Bank accepted his numbers and this allowed Greece's creditors to apply severe bailout terms.

...For the alleged crime of exaggerating the deficit in favour of the creditors, Greece's supreme court ruled this week that Mr Georgiou must face trial on charges which carry a prison term of up to 10 years. His political enemies on the left are delighted."
---
July tourism figures stir hopes - eKathimerini
"The negative atmosphere surrounding the Greek tourism sector as a result of a flat first half to the year looks set to be dispelled after encouraging figures for July, especially with regard to arrivals from abroad and last-minute bookings.

...the tourism sector had a number of obstacles to overcome this year, including the refugee crisis, capital controls, higher taxes and concerns about the impact from the instability in Turkey.

The preliminary figures for arrivals by road also point to an increase in the number of people visiting Greece in July. They appear to have risen by 1 percent."
---
Greece to host South EU summit in September - Business Insider
"Greece early in September will host a summit of southern EU countries, an official said, in an apparent search for common ground on economy and migration woes.

"We are seeking dialogue with states that are facing similar problems (to Greece)," a government source told AFP.

...Brussels in February welcomed the shutdown of Balkan borders that has trapped over 57,000 refugees and migrants in Greece.

And despite EU promises, only a few thousand refugees have been allowed to relocate to other European states."
---
Abandoned Factory Turned Into Home For Up To 700 Refugees In Greece - Huff Post
"An abandoned 6,000-square-foot textile factory has recently been repurposed to serve as a housing and medical facility for refugees in Thessaloniki, Greece.

Together with Frank Giustra, head of the Radcliffe Foundation, Amed Khan, a private investor and philanthropist, founded the Elpida Home Project. Khan was driven to create the refugee home after seeing the rough conditions refugees lived in in Greek camps.

"In Greece, the conditions in the camps are just horrendous, completely inhumane," Khan said. "There are kids playing in sewage, tents out under the 110-degree sun. So I thought, either we could try to work in the camps and try to make them better, or we could do our own thing."
---
A symbol of the country we'd like - eKathimerini
"While half are worried about the future of the SNFCC [Stavros Niarchos Foundation Cultural Center], the other half appear certain that the center will be abandoned to its fate and allowed to fall into disrepair. When the foundation's chief told a crowd of people at one of the events that they would hand the project to the state in the near future, some jeered. These are not people who despise the state but merely Greeks who do not wish to see the building covered in graffiti, in a state of neglect like the majority of Greek public spaces, where you see employees strolling around aimlessly.

In other words, they are afraid this could turn into a new excuse for yet another public company to eat away at funds and hire cronies. There are very few examples of good management of public spaces in Greece, whether on a state, regional or municipal level. I'm not sure why this is, but it tends to be the rule."
---
Aug 4, 2016
Amid migrant crisis: Greece to build Athens mosque - Wash Post
"The governing left-wing Syriza party backed the 950,000 euro ($1 million) state-funded mosque, but it was opposed by its nationalist coalition partner, the Independent Greeks.

Tens of thousands of Muslim migrants live in greater Athens and use informal prayer rooms around the capital. The number of Muslims in Greece has increased following the refugee crisis last year, when the country was on Europe's busiest transit route for people fleeing to the continent."
---
Greece Rescues 70 Migrants at Sea Off Lesbos - VOA
"Greece on Thursday rescued 70 migrants at sea, the largest single influx from neighboring Turkey since a failed coup there last month, authorities said.

Refugee and migrant arrivals to Greek islands from Turkey, running into the thousands daily this time a year ago, have largely ebbed after a deal between Ankara and the European Union in March to stem the flow of people, mostly fleeing war and poverty in the Middle East and North Africa."
---
It's time for a permanent (non-US) home for the Olympic Games in Greece - Hot Air
"We don't even need this mess in the United States. It may seem like an honor, but it's a massive headache. Glastris suggests returning the games to their point of origin and just holding them in Greece every time. That's a fantastic idea. It keeps with the tradition of the event, it's (at least somewhat) centrally located between various eastern and western cultures and it's accessible. The Greeks could certainly use the income which would result from a permanent location as well. And it could be profitable in the long run if the games stayed there. Facilities could be built correctly the first time and workers would be needed permanently to keep up with maintenance and perform modifications as new games are added and older ones are dropped. The knowledge base of people who are able to run such an endeavor would remain intact as well, rather than having to build it from scratch every four years. And we could remove the corrupt influence of the IOC to a great degree."
---
Bulgaria-Greece gas interconnector construction faces delay - Sofia Globe
"Even though the project has been labelled repeatedly as a top priority by Bulgarian Prime Minister Boiko Borissov, most recently at the joint sitting of the Bulgarian and Greek cabinets earlier this week, several factors contributed to the delay in a project seen as key to reduce Sofia's dependence on Russian gas supplies, news website Mediapool.bg said."
---
EU unprepared if migration deal collapses, Mouzalas warns - eKathimerini
"Yiannis Mouzalas said Greece and other European countries would be "severely tested" if the March agreement failed – in the wake of an attempted coup in Turkey and a government crackdown on its alleged sympathizers that has strained relations with the EU.

Mouzalas told private Skai television Thursday that "no country in Europe is ready" for a repeat of the mass arrival of migrants and refugees that occurred last year."
---
Greek budget revenue up in Jan-July, down in July - AMNA
"Greek budget revenue surpassed targets by 1.02 pct in the January-July period, although July revenues fell short of targets by 9.6 pct, Alternate Finance Minister Tryfon Alexiadis said on Wednesday...

In the seven-month period, net revenue totaled 25.811 billion euros from a budget target of 25.550 billion. Tax returns totaled 388 million euros in July, surpassing a budget target of 208 million..."
---
Kountoura: Greece aims to break 2015 record for tourist arrivals - Capital GR
"The government΄s aim is to break the record set in 2015, when there were more than 26 million arrivals from abroad and tourism revenue reached 14.1 billion euros, Alternate Tourism Minister Elena Kountoura said in an interview with the Greek newspaper ΄Xoni΄ on Sunday.

"The figures for international airline arrivals at Athens airport are constantly touching new highs since the start of the year, with the first six months ending with an increase of 4.4 pct," she noted..."
---
Kontominas: "If we continue with the memorandums, the default is given" -To Xoni
"[He] expressed the view that understandings which have been imposed in the country has destroyed the economy and entrepreneurship. If we continue with these memorandums the country's bankruptcy is given.

...He claimed his name was not included in the Lagarde list because as he said, he never instructed the HSBC Geneva to open an account. "This is confirmed by the bank itself to the economic prosecutor. How was the Interamerican zero account on the list I do not know..."
---
Aug 3, 2016
Greece: EU-Turkey still holding after coup attempt -Fox News
"A Greek government official said Wednesday that there was no sign yet that a deal between the European Union and Turkey to stop migrants coming to Europe has faltered since the attempted military coup in the country.

Daily arrivals by migrants and refugees at Greek islands near the Turkish coast have remained low since the July 15 coup attempt, government crisis committee spokesman Giorgos Kyritsis told The Associated Press.

But he said the Greek government had renewed requests to the EU to end delays in emergency funding and the implementation of a relocation program for migrants stranded in Greece."
---
Greece urges EU to comes up with 'Plan B' for migrant crisis after Turkey threatens to pull out of refugee deal - Bisiness Insider
"Mouzalas also called for a fairer distribution of refugees in Europe, many of whom arrive from Syria, Iraq and Afghanistan and head for Germany and Sweden. But some countries, including Hungary and Slovakia, have objected to proposed EU quota system for resettling migrants across the bloc.

"The refugees must be distributed right away to all EU countries - and not just to individual (states)," he said."
---
Greece is the fourth largest European investor in Egypt: Greek ambassador - Daily News Egypt
"Greece is usually the voice of Egypt in the European Union. To some extent we have managed to fix the false image that exists about Egypt and have prevented the spread of such an image.

Both countries are very close economically and politically. We cooperate together in security issues. Egypt and Greece share the same view on fighting terrorism and have similar models when it comes to foreign and defence policies.

We have cooperated with Egypt on a number of issues related to the crises in Syria and Libya, immigration, and refugees."
---
Aug 2, 2016
Greece's Piraeus Looks to KKR to Manage Problem Loans - WSJ
"Greece's largest lender based on assets, Piraeus Bank, said Tuesday it is looking into striking a deal with U.S. based private equity group KKR & Co. to manage €600 million ($670.1 million) of its problem loans.

Piraeus Bank's deputy chief executive, George Poulopoulos, who is also acting chief executive officer of the Greek lender, told The Wall Street Journal, that Piraeus Bank "is examining" the possibility of teaming up with KKR to restructure these loans. An announcement may be made soon after the summer, Mr. Poulopoulos said."
---
Greece gets single bid for rail freight project - Reuters
"The bid is from ETBA, a unit of Greece's Piraeus Bank which develops and manages industrial parks, in collaboration with Goldair, a domestic firm offering cargo and logistics services, the ministry said.

The selected investor will build and operate the terminal at Thriasio for 60 years under a 250 million-euro ($280 million) investment plan which will create a new rail freight transport hub linking up with Greece's largest port of Piraeus."
---
In ailing Greece, trying to turn Pokémon Go into profit - NRL
"In Greece's depressed economy, a few companies have latched onto a new hope: Pokémon.

Restaurants and merchants all over Athens have started working together to host events to entice players of Pokémon Go. "I was considering the value of a Pokémon event to be quite enough right now, because there are about 70 million players right now around the world.."

...Organizer George Kourakos admitted that perhaps his event hadn't created sheer profit but argued that it was not the only purpose, citing the number of attendees, and focusing on what created the best event for gamers and fans."
---
Princess Maria-Olympia of Greece's ultra-glam 20th birthday celebration in Mykonos - Hello
"Princess Maria-Olympia of Greece celebrated her 20th birthday in style, ringing in the milestone year with a glamorous celebration fit for a princess in Mykonos."
---
ND, Church slam coalition for failing to maintain order in cities - eKathimerini
"The coalition came under pressure over its record on law and order on Monday, with opposition parties and the Church of Greece heaping criticism on the government after activists disrupted the Sunday service at Thessaloniki Cathedral.

...The incidents come in the wake of concerns about crime levels in central Athens, particularly the Exarchia neighborhood. As a result, New Democracy leader Kyriakos Mitsotakis took the opportunity on Monday, when he met with Athens Mayor Giorgos Kaminis, to assure the local official that he would have the conservative party's "full support" in the effort to ensure law and order in the capital."
---
Tolerance in the name of tourism - eKathimerini
"When it comes to tourism, which in recent years has been the country's strongest industry, we are more willing to turn a blind eye to transgressions. This belief is translated into countless forms of facilitation, whether legal or illegal, reasonable or disastrous. Laws do exist, in large numbers. They refer to how much of a beach must remain free of sunbeds, the distance between the sunbeds and the sea (as well as all kinds of illegal constructions), noise pollution, the protection of the loggerhead sea turtle and the Mediterranean monk seal, the protection of employees – everything really."
---
Aug 1, 2016
Greece eases back on capital controls in bid to reverse currency flight - UK Guardian
"More than a year after they were imposed, capital controls in Greece will be substantially eased on Monday in a bid to lure back billions of euros spirited out of the country, or stuffed under mattresses, at the height of the eurozone crisis.

The relaxation of restrictions, whose announcement sent shockwaves through markets and the single currency, is aimed squarely at boosting banking confidence in the eurozone's weakest member. The Greek finance ministry estimates around €3bn-€4bn could soon be returned to a system depleted of more than €30bn in deposits in the run-up to Athens sealing a third bailout to save it from economic collapse last summer."
---
Greece refuses fire help from Cyprus - In Cyprus
"Greece has refused help from the Cyprus government to help put out fires, saying that assistance from the island is "not deemed necessary" at this stage.

Last week, Greece declared a state of emergency on the Aegean island of Chios, engulfed by a wildfire raging out of control affecting several communities."
---
Since ancient Greece, the Olympics and bribery have gone hand in hand - Conversation
"Even in a founding myth of the ancient Olympics, bribery played a central role. According to the poet Pindar, the king of Pisa bribed Hermes' son Myrtilus to tamper with his opponent's chariot wheels.

....Today, some athletes will actually try to gain residency in different countries, often to improve their chances of participating or winning. According to the Daily Telegraph, 11 percent of the athletes who represented Great Britain at the 2012 Olympics were born abroad and were dubbed "plastic Brits." At Sochi 2014, a Singaporean competed for Thailand, an American-Italian couple for Dominica, and a German for Mexico."
---
The government to improve visa for immigrant investors - Ethnos
"The program is aimed at third-country nationals making investment EUR 250,000 in property receive five years residence in Greece, renewable for themselves and for their families (spouses, minor children or up to 21 year and parents).

According to data from the Department of Migration Policy, until last month, a total 2,861 residence permits for property owners and their family members have been issued. The majority of investorsare from China (483 licenses) and Russia (359 permits), followed by Egypt, Lebanon and Ukraine."
---
Refugee Hotspots in Greece Rapidly Nearing Capacity, Authorities Warn - Greek Reporter
"As 34 more migrants reached the shores of the Greek Island of Lesvos on Monday, the hot spots for migrants are rapidly approaching capacity, official data from the reception centers reveals.

With some 57,000 refugees currently living in Greece in migrant reception centers, Greek authorities have said that the capacity of the camps of 60,223 persons will soon cap.

Hotspots around the country including the Greek islands of Lesvos, Kos, Chios, Leros, Kalymnos and Samos are already seeing their limits being pushed as the facilities meant for 7,450 people are currently hosting some 9,399 migrants."
---
The broken pieces of Greece's bailout - eKathimerini
"The truth is that it is difficult to draw much encouragement when looking back on the last six years, which have been dominated by economic adversity, political instability and social upheaval.

...The absence of a thorough assessment of debt restructuring prospects before the implementation of the program obviously raises serious questions about the method lenders followed and whether the Greek people and economy could have shouldered a lighter burden since 2010. However, this does not mean that the entire program deserves to be trashed.

....In one way this is an academic debate but in another it is very relevant to Greece's immediate future. This fall the IMF will have to decide whether to be part of the third Greek bailout. The main obstacle it faces is that it does not believe the country's debt is on a sustainable trajectory and some kind of intervention from the European lenders, who hold the bulk of Greece's loans, will have to be made."
---
NEWS ARCHIVE - Aug 2016
---
---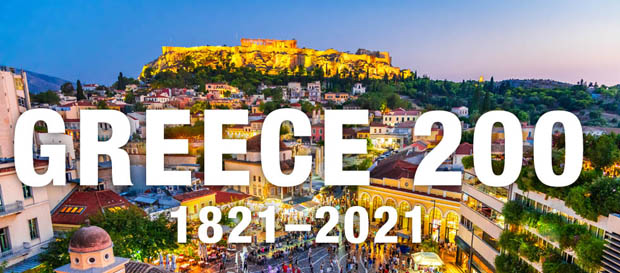 ---
You will see Amazon links on this web site because I am an Amazon affiliate. I earn from qualifying purchases.
Fodor's Essential Greece: with the Best Islands (Full-color Travel Guide)
---

---