Greece and the economic crisis 2016
NEWS ARCHIVE - June 16 - June 23
---
June 23, 2016
Time for debt reduction: Story of Greece - Himalayan Times
"Once again, Greece is at an inflection point. With its cash balances severely stressed, it seems unlikely to be able to pay the cascading debt payments that are falling due over the next few months.

...reliance on austerity to free up internal resources to service the debt chokes off economic growth. And pro-growth supply-side reforms cannot yield results fast enough to offset this impact.

External creditors, for their part, balk at the prospect of providing the financing the country needs to get back on track, with those that provided financing earlier often unwilling to accept losses. This leaves only one real option: a disorderly market adjustment."
---
Greek power company PPC plans first retail spinoff in September - Reuters Africa
"Former electricity monopoly PPC controls about 90 percent of the Greek retail market but must reduce that to less than 50 percent by 2020 under Greece's third international bailout, which was agreed last year and is worth up to 86 billion euros ($97 billion).

PPC must also sell a stake of up to 24 percent in its power grid operator ADMIE to help to open up the electricity market. The sale process is expected to start at the end of this month."
---
Greece wants softer austerity targets after bailout expires - Lincoln Journal Star
"Alternate Finance Minister George Chouliarakis said the government will stick to its agreed targets over the next three years, but wants a significant reduction afterwards to allow tax cuts and provide for the risk of weaker economic growth.

...While Greece has committed to maintain the high 3.5 percent target in the medium term after 2018, Chouliarakis said Wednesday that he would prefer surpluses in the range of 1.5-2 percent after the bailout deal expires."
---
Greece needs stronger ownership of reforms - Business Recorder
"The first review was delayed mainly by a rift between the European Union and the IMF over Greece's fiscal progress.

...The IMF mission chief for Greece, Delia Velculescu, said such targets were still "ambitious" and added that Greece needs "very deep" debt relief, which should be delivered by 2018. Her EU counterpart, Declan Costello, said implementation has been the Achilles heel of Greece's previous bailout programmes."
---
June 22, 2016
Greece Wants Softer Austerity Targets After Bailout Expires - ABC News
"Over the past year, the government — first elected on pledges to reverse deeply resented austerity measures — raised taxation on a series of products, from tobacco to tourism, and brought the key sales tax rate up to 24 percent. It signed up to the third bailout under threat of expulsion from the group of European nations that use the euro currency.

...While the cutbacks drastically improved fiscal discipline, they deepened a recession that lopped 25 percent off the economy, and left one in four Greek workers jobless.

"...Relying on optimistic fiscal and growth targets should be avoided as it risks setting Greece up with failure again, which will increase costs for Greece and Europe down the road," said Delia Velculescu, IMF mission head for Greece."
---
EU Approves New Border and Coast Guard - NYT
"The border and coast guard will be built up from the EU's border management agency Frontex.

The EU hopes it will strengthen external borders, which have proved particularly porous around Italy and Greece, and ensure that Europe's passport-free travel area functions correctly."
---
Greek primary surplus target should be cut to 1.5-2 percent after 2018, says Houliarakis -eKathimerini
"Greece's primary surplus budget target beyond 2018 should be lowered to 1.5-2 percent of gross domestic product, the country's Alternate Finance Minister Giorgos Houliarakis said on Wednesday."
---
Tax-evading stores temporarily closed down - Ta Nea
[Paraphrased from the Greek] The General Secretariat of Public Revenue is closing shops for up to one month if the shop is found guilty of systematically evading taxes or for chronic failure to issue receipts. The declared aim of the program is to force tax compliance and not closures, and that the program includes audits and fines before padlocking stores. In particular focus are shops in tourist areas where evasion is thought to be highest during the traveling season.
---
June 21, 2016
EU begins disbursal of Greece bailout money - The Hindu
"[Klaus Regling, head of the European Stability Mechanism] noted that €5.7 billion would go into an account for debt service payments and the remaining €1.8 billion will go to pay Greek state arrears.

The money is part of a total €10.3 billion available following the first review of its new €86-billion bailout contracted last year."
---
Greece: Stocks Jump, Capital Controls Lifted Soon? - Barrons
"Greeks have not been allowed to withdraw more than 420 euros ($475) each week from banks since last July. More than 50 billion euros left banks from November 2014 to July 2015, Reuters reports, with the country's debt bailout in question and fear that Greece might leave the Eurozone, drop the euro, initiate some kind of IOU system or just return to the drachma.

But bailout agreements have come to pass, and Louka Katseli – who is non-executive chair of the National Bank of Greece and was minister of the economy and of labor under previous socialist regimes — said Saturday that "the biggest part of the restrictions, if not all of them, can be lifted this autumn and toward the end of the year."
---
Greece 'on right path,' says EU's Juncker -eKathimerini
"Welcoming him into his office at the Maximos Mansion, Tsipras called Juncker [European Commission President Jean Claude Juncker] a "true friend of Greece and steady champion of the European ideal."

...."I am taking the opportunity to express my admiration for the Greek people," Juncker said. "An outside observer cannot know or imagine the burden they have had to shoulder... This is why no one should disparage them. I demand respect of the Greek dignity," Juncker said."
---
Greece aims at increasing tourist flows from Russia, Alternate Tourism Min Kountoura says - AMNA
"[Alternate Tourism Minister Elena Kountoura] referred to the concerted action of the Greek government to strengthen tourism, emphasizing on the issuance of three-year and five-year multiple-entry visas for Russian visitors. She also spoke of a joint proposal for the establishment of the Year of Tourism Cooperation in Greece and Russia between June 2017 and June 2018, in order to maintain the momentum in tourism in the coming years."
---
Passenger traffic in Athens International Airports increased - Capitol GR
"...the number of foreign passengers grew by 7.3% YoY and the number of domestic passengers grew by 15.8% YoY in 5M16."
---
June 20, 2016
On the road in Greece 2016 - Hellenic News
"The average Greek in the private sector works from 8 a.m. to 8 p.m. in Athens, according to my sources. Their pensions or social security as we know it, are being cut down. Greek workers are being replaced by members of European Union countries. This is wiping out the educated, middle class. I noticed few tips were given for all services.

...Major headlines on Greek television the week of June 10th was that Feta will no longer be produced in Greece. The European Union wants feta to be imported from South Africa and China. I will only buy domestic Feta in New York City now. This is happening in all industries through strict European Union regulation."
---
Will a Brexit Lead to Grexit? - Investopedia
"Still, a "yes" vote for Brexit could give anti-austerity parties in Greece and their supporters enough momentum to succeed in a new referendum for Grexit. Reports from the Economist and The Telegraph (the UK newspaper has come out in support of a 'yes' vote) suggest that a Brexit could accelerate the possibility of a Grexit to occur as early as this summer.

... The Greeks have voted to leave the EU in the past, and the measure has failed. With a Brexit vote looming, if the U.K. leaves, it may rejuvenate a Grexit push as austerity, bailouts and stability measures still plague the crippled Greek economy."
---
Greece could lift capital controls by end of year, says bank association head - eKathimerini
"The controls, which restricted the amount of cash that can be withdrawn from banks to 420 euros a week, were imposed last June to halt a flight of deposits that threatened to wreck the banking system as Greece was embroiled in acrimonious bailout talks with its international lenders.

More than 50 billion euros left banks from November 2014 to July last year on fears that the country could crash out of the euro, forcing them to resort to emergency borrowing from the European Central Bank and the Bank of Greece."
---
June 19, 2016
U.N. chief calls for more aid for Greece as it struggles with migrants - USA Today
"One of the most beautiful words in the Greek lexicon is philoxenia — friendship towards strangers," Ban said Saturday. "That is what I saw today through the resilience of refugees, and the empathy of all those who are working with them, around the clock, to save lives and secure their future."

Greece's prime minister, Alexis Tsipras, gave Ban a life jacket during their news conference Saturday morning. The life jackets have become a symbol of the migrants fleeing across the Mediterranean."
---
Greece could lift capital controls by year-end: bank association head - Egyptian Independent
"Greece could lift most or all capital controls imposed at the height of the euro zone crisis by the end of the year, the head of the country's banking association said on Saturday.

...."Personally, I believe that the biggest part of the restrictions, if not all of them, can be lifted this autumn and toward the end of the year," Louka Katseli, who also chairs National Bank, Greece's second biggest lender, told Greek state TV.

Katseli said one of the conditions for this to happen had already been met after Greece successfully concluded a first review of its bailout reforms this month, helping to restore investor confidence in the country."
---
Capital controls on Greece could be lifted as early as this fall - Business Insider
"The controls, which restricted the amount of cash that can be withdrawn from banks to 420 euros a week, were imposed last June to halt a flight of deposits that threatened to wreck the banking system as Greece was embroiled in acrimonious bailout talks with its international lenders.

More than 50 billion euros left banks from November 2014 to July last year on fears that the country could crash out of the euro, forcing them to resort to emergency borrowing from the European Central Bank and the Bank of Greece."
---
Greek Culture Ministry targeted in petrol bomb attack - AP
"Authorities in Greece say the entrance of the country's Culture Ministry has suffered minor damage in an arson attack in central Athens.

No one was hurt and no arrests were reported following the pre-dawn attack early Sunday, when a group of youths hurled petrol bombs at police guarding the ministry building in the city's central Exarchia district."
---
June 17, 2016
Greece to Receive Another Chunk of Bailout Aid - NYT
"European authorities have authorized handing 7.5 billion euros, or $8.4 billion, in bailout aid to Greece, which will allow the country to keep paying its bills in the coming months.

... people believe that if Greece were to leave the currency union, in what is known as a "Grexit," it would not be such a catastrophe. Europe has put up safeguards to limit the so-called financial contagion, in an effort to keep the problems from spreading to other countries. Greece, just a tiny part of the eurozone economy, could regain financial autonomy by leaving, these people contend — and the eurozone would actually be better off without a country that seems to constantly need its neighbors' support."
---
Greece sidelines officials who blocked expulsion of refugees to Turkey - UK Guardian
"Greek MPs voted on Thursday to change the composition of the country's asylum appeals board, in an attempt to sideline officials who had objected on legal grounds to the expulsion of Syrians listed for deportation to Turkey.

....The change caused internal divisions within Syriza, the governing party in Greece. In an internal letter leaked to the media, five Syriza MPs asked Mouzalas to withdraw his amendment. "This amendment is on the border of what is constitutional and not consistent with our common [Syriza] position regarding human rights. It doesn't have our support because its goes against our fundamental political positions," they wrote."
---
7.5 billion euros in rescue loans cleared - Fox News
"The eurozone's financial crisis resolution authority has authorized the payment of 7.5 billion euros ($8.4 billion) in bailout funds for Greece, part of a total of 10.2 billion euros ($11.5 billion) it approved for the struggling country over the next few months.

... Greece will be eligible to receive the remaining 2.8 billion euros after it passes further reforms approved by the country's creditors."
---
Dimitris Mardas: Russia can get a strategic geopolitical boost from Greece - CNBC
"Greece's strategic location in the Mediterranean is a bonus for foreign investors like Russia, the deputy minister for foreign affairs in Greece told CNBC.

...Russia has been one of Greece's few "friends" during its recent period of economic turmoil.

..."The first area is privatization and it's one of the tasks of our ministry to attract foreign investors in Greece. We present many opportunities in many areas – not only in energy, foodstuffs and tourism but in other areas such as aerospace and mechanical engineering, for example," he said, adding that Greece had small but dynamic firms in those areas.

He said that Greece had the potential to be turned into a "logistics hub," thanks to its numerous ports, including Piraeus."
---
June 16, 2016
Jobless Rate rises to 24.9% - Business Recorder
"The highest unemployment rate was recorded in the first quarter of 2014, when joblessness hit 27.8 percent. About 70.3 percent of Greece's 1.19 million jobless are long-term unemployed, meaning they have been out of work for at least 12 months, the figures showed.

Athens has already published monthly unemployment figures through March, which differ from quarterly data because they are based on different samples and are seasonally adjusted. Quarterly figures are not seasonally adjusted."
---
New Process Seeks To Speed Up Relocation, Family Unification For Refugees Stranded In Greece - Huffington Post
"As many as 57,000 migrants and refugees from Syria, Iraq, Afghanistan and other conflict-ridden areas who had been attempting to reach western Europe have been stuck in Greece since Balkan countries closed their borders in early March. That decision left many refugees and migrants stranded for months in makeshift camps with little hope and in increasingly harsh living conditions — most notably evidenced by the recently evacuated Idomeni camp.

....Speaking to the press at the Elliniko refugee camp in Athens — where the registration in the capital takes place — on June 13, director of Greece's Asylum Service Maria Stavropoulou explained that the goal is to register 1,400 asylum seekers each day, in two sites, over two months."
---
5 Reasons Greece Got Into Its Economic Crisis - ABC
"If the news about Greece's debt crisis has left you wondering about how the country could have gotten itself into such an economic pickle, one thing is clear -- it didn't happen overnight, and there's no single cause."
ABC News list of sources for the crisis:
Inefficient Pension System
Benefits with bizarre bonus structure
Early Retirement (structure with benefits for some to retire as early as age 40)
High Unemployment and Work Culture Issues (...if I don't get paid, I can't pay you)
Tax Evasion
---
NEWS ARCHIVE - June 2016
---
---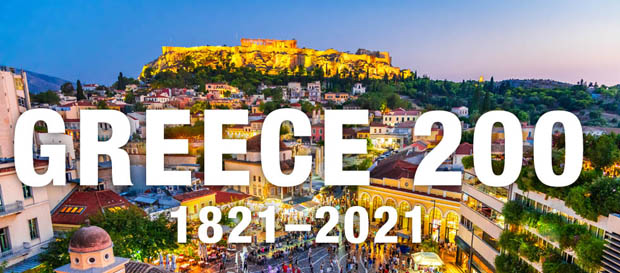 ---
You will see Amazon links on this web site because I am an Amazon affiliate. I earn from qualifying purchases.
Fodor's Essential Greece: with the Best Islands (Full-color Travel Guide)
---

---