Greece and the economic crisis 2015
NEWS ARCHIVE - Nov 13 - Nov 19
---
Nov 19, 2015
Why Greece's Rescue and Reform Policies Are Working - Wharton
Interview with ESM secretary general Kalin Anev Janse.
"Anev Janse: Our latest debt agreement with Greece was a very important one, which allowed us to keep Greece in the euro area. And it actually empowered the government with a deal that is now accepted by an overwhelming majority in the Parliament. We believe that this ambitious reform program will stabilize the economy in Greece and restore its sustainable growth. And it will also honor the painful efforts that have already been made by the population.

On the debt issue, let me recall that Greece, in a way, has already received a form of debt relief. If you look at our loans, the maximum maturity of these loans is 32.5 years, which is longer than a typical IMF loan of around three years. The interest rates that Greece paid under the EFSF were around 1.4%, where the IMF rate is 3.6%. And for the ESM, the rate is around 1%. These lending conditions amounted in 2013 alone to budgetary savings of €8.6 billion, which represents about 4.7% of GDP. Twitter These savings will stay all throughout the program. Last year, the savings were €7.8b, another 4.4% of Greek GDP.

Additionally, Greece does not need to start paying us back until 2023 under the previous program and 2034 under the new program. This form of debt relief can make a difference by creating fiscal space. But the key to the success of Greece is the consistent implementation of reforms in order to help it stabilize and grow its economy."
---
Nov 17, 2015
Greece Inks Deal with Creditors to Unlock 12-Billion Euros - NDTV
"Greece has struck a deal with its international creditors to unblock some 12 billion euros in much-needed loans, Finance Minister Euclid Tsakalotos said on Tuesday after marathon talks.

...The agreement covers home foreclosures, which the government was reluctant to accept in order to ensure a safety net for more vulnerable households. "
---
Greece and creditors in deal to release more bailout cash - WLOX
"Though the government of Prime Minister Alexis Tsipras had already made many of the reforms required by its third international bailout, it has balked at a few. Those include a law making it easier to evict people in arrears on their mortgages and measures to reduce the burden on banks of bad loans.

But Pierre Moscovici, the European Union's top economy and finance official, said Greece and the creditors had reached a deal on all outstanding issues - a development that also brings promised discussions on reducing Greece's debt burden one step nearer."
---
Greece: Stocks Sink, Bad-Mortgage Accord, Tsipras In Turkey - Barrons
"Meanwhile, Greek Prime Minister Alexis Tsipras is in Turkey this week to speak with Turkish leaders about the crisis of refugees from the Middle East and Turkey flooding Europe — through the two countries' porous borders. Tsipras and Turkish Prime Minister Ahmet Davutoglu are scheduled to attend a soccer match between the two nations today."
---
Nov 16, 2015
Paris Stadium Attacker entered through Greek island of Leros- WSJ
"Authorities in France and Greece have said that fingerprints taken from the remains of a suicide bomber outside France's national sports stadium, the Stade de France, match the prints of a man who entered Europe via the Aegean island of Leros on Oct. 3.

Police on Leros registered the man under the identity in the passport he showed them: Ahmad AlMohammad, 25, from Syria. The same passport was found near the man's body outside the stadium on Friday night."
More coverage:
World Authorities confirm one of the Paris attackers came through Greece - Wash Post
---
Greece misses bailout deadline as talks with creditors drag on - UK Guardian
"The deadline to dispense further rescue loans to debt-stricken Greece was extended by eurozone countries once again on Sunday amid continuing deadlock between Athens and its creditors.

With negotiations still bogged down over failure to agree on a new foreclosure law – legislation the leftist-led government says would push austerity-hit Greeks over the edge – lenders postponed a critical Eurogroup Working Group until Tuesday."
More coverage:
Bailout Deadline Miss Signals Deeper Problems - Bidnessetc
---
Up to 3 Suicide Bombers May Have Entered France Through Greece As Syrians Refugees - 700wlw
"Greek authorities say at least one and as many as three of the suicide bombers in the Paris attacks entered Greece alongside Syrian refugees. CNN reports a bomber at the Stade de France came from Syria and landed in Greece in early October.

The report says the terrorist then received an emergency passport -- and the fingerprints on the passport match those of the stadium bomber."
---
Nov 13, 2015
808-million-euro deficit Jan-Oct 2015 - Greekreporter
"Greek state budget for the period January-October 2015 showed a 808-million-euro deficit after a preliminary estimate.

However, the deficit for the same period in 2014 was 2,448 million euros, while the revised target for the 2016 draft budget is estimated at 2,881 million euros.

Primary surplus for this period is at 4,517million euros, against a primary surplus of 2,654 million euros for the same period in 2014 and a revised target of 2,425 million."
---
3,300 people a day still arriving on Lesvos – UN refugee agency
"So far in 2015, UNHCR estimates that some 3,460 lives have been lost on the Mediterranean, 360 in the last four weeks. Some 250 of these were in the Aegean Greek territorial waters.

The agency says it is working with the Hellenic Coast Guard to facilitate the deployment of additional experienced life guards and has provided equipment to support the on-going rescue efforts on Lesvos."
---
Arriving in Greece, it pays to be Syrian - Euronews
"On the Greek island of Lesbos, on the seaborne refugee front line, arrivals from Syria and other countries are processed at separate locations. Non-Syrians must register at a special reception point in Moria. Once they fill in the forms, they have admitted to entering the country illegally. They then have a certain time frame in which to leave, but are, in principle, exempt from arrest for the offence. "
---
Obstacles remain in lender talks - eKathimerini
"Athens appears to have softened its position on the sale of NPLs to investment funds but only if they are affiliated to banks or international organizations. Also, the Greek government wants the Bank of Greece to issue licenses to any bodies that purchase loan portfolios and to be responsible for monitoring the process.

The coalition, however, wants mortgages and loans to small and medium-sized businesses to be excluded from the transactions."
---
'Our rage is Relentless' - UK Guardian
"Syriza may now be trying to save its soul but it has gone back on all its promises," said Kalomoiris, a life-long leftist who joined a rebel group, Popular Unity, formed by Syriza dissidents when Tsipras signed up to the bailout in July.

"In this country a graduate starts off in the public sector with a salary of €775 a month, or €9,300 a year, and we are being told that wages will be frozen for the next decade and that every tax imaginable will be increased. How will people make ends meet? It has got to the point where a social explosion is inevitable and it will come sooner rather than later."
---
NEWS ARCHIVE - November 2015
---
---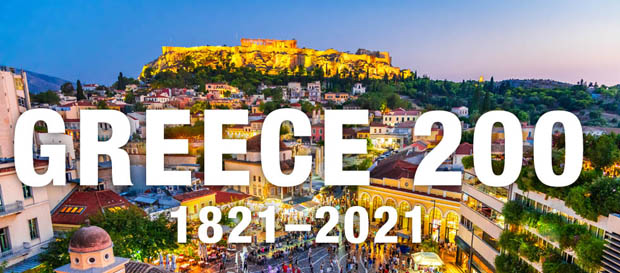 ---
You will see Amazon links on this web site because I am an Amazon affiliate. I earn from qualifying purchases.
Fodor's Essential Greece: with the Best Islands (Full-color Travel Guide)
---

---