February 7, 2012
More Solution Scrambles
Interim Greek prime minister Lucas Papademos continues to contend with German Chancellor Merkel and French President Sarkozy as negotiations to pull Greece back from a certain plunge into bankruptcy continue in Paris. With pressure on the Greek parliament to meet the demands of the Troika of the European Commission, the International Monetary Fund and the European Central Bank, a lot of back-door dealmaking seems to be going on.
In the past several years, Greece has agreed to and voted through several variations on the austerity program put together to meet the economic crisis, but has consistently dragged its feet on implementing key provisions beyond the passage of laws making them possible. The (non) firing of state employees and the (non) sale of particularly poor-performing state-owned properties have been sources of frustration for the european powers who contend they've yet to see any real progress in those areas.
Some of the coverage:

"Time is running, says Merkel!" at the Bloomberg Business News

Final terms of new rescue package being decided Tuesday Wall Street Journal "Greece will fire 15,000 Public-Sector Workers by End of 2012"
Also see the February 1, 2012 "Papademos scrambles for solutions"
---
More about the Troika in Greece:



---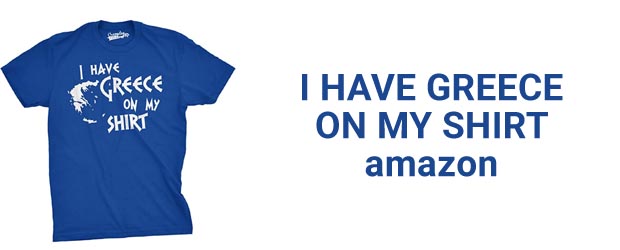 I Have Greece On My Shirt Funny Pun Geography Country Tee (Blue) - XL
---
Create Amazon Business Account - save time and money on business purchases with competitive B2B prices and discounts
---
Andros: The Little England of the Cyclades - AMAZON