June 24, 2011
Merkel doubles-down on demand that Greece give up budget oversight to EU
Citing failure to implement agreed upon austerity measures (such as laying off 30,000 government workers, of which less than 1,000 have been let go), Germany is demanding an EU appointed budget control office that would follow through on treaty obligations by using the power of veto, among other powers, over Greek public spending.
"Germany is continuing its push for controls over Athens' budget, despite being rebuffed by Greece and other euro-zone countries at Monday's European summit.

Behind Chancellor Angela Merkel's quest for strict supervision of Greek spending lies growing frustration in Berlin that Greece has failed to meet its deficit-cutting targets or overhaul its economy, which were the conditions of its €110 billion ($145 billion) bailout in 2010. "
Much more on this at the Wall Street Journal
---
More about the Troika in Greece:
---



---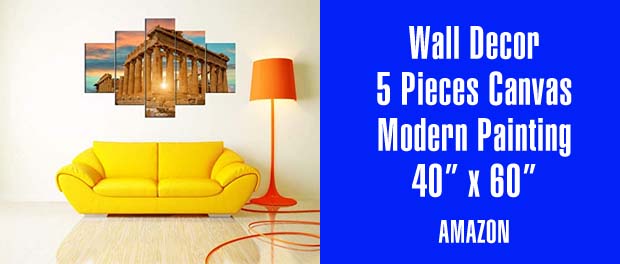 Parthenon Temple on the Acropolis of Athens Greece Artwork Wall Decor 5 Pieces Canvas Modern Painting Wall Art Home Decoration for Living Room Pictures HD Printed Framed Ready to hang(60''Wx40''H)
---
Create Amazon Business Account - save time and money on business purchases with competitive B2B prices and discounts