February 1, 2012
Just make deficits illegal
In related news, the EU powers that be are simply going to pass a law that forbids overspending:
"All European Union countries except Britain and the Czech Republic agreed Monday to sign a new treaty designed to stop overspending in the eurozone and put an end to the bloc's crippling debt crisis, while EU leaders also pledged to stimulate growth and employment.

The new treaty, known as the fiscal compact, was agreed at a summit of European leaders in Brussels on Monday."
Well, that was easy! Article at the AP.
More about the Troika in Greece:



---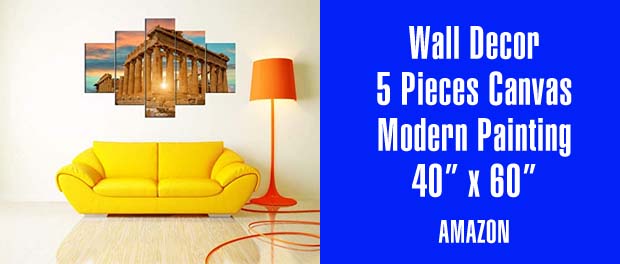 Parthenon Temple on the Acropolis of Athens Greece Artwork Wall Decor 5 Pieces Canvas Modern Painting Wall Art Home Decoration for Living Room Pictures HD Printed Framed Ready to hang(60''Wx40''H)
---
Create Amazon Business Account - save time and money on business purchases with competitive B2B prices and discounts