University of Athens, Greece
---
---
The Trip to Greece - online streaming
The Trip to Greece - Steve Coogan and Rob Brydon reunite in Greece for the fourth installment of THE TRIP series in a delightful odyssey of gut-busting comedy.
---
Oxford Greek-English Learner's Dictionary - 1024 pages - Amazon
---
The 3 story university building was designed by architect Stamatis Kleanthes. It is the oldest University in Southeast Europe.
The university system has been in continuous operation since it opened in May 3, 1897. The building has been used as housing for immigrant families (1922) and a taverna was in operation in the ground floor for many years. In 1963 the building was registered as a national monument of Greece and was integrated back into the University.
The Acropolis in Athens Greece
The Acropolis - Parthenon and More
---
---
Fodor's Essential Greece: with the Best Islands (Full-color Travel Guide)
---



---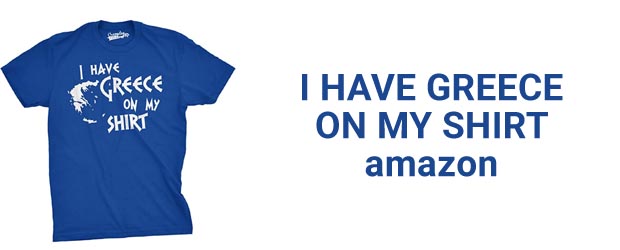 I Have Greece On My Shirt Funny Pun Geography Country Tee (Blue) - XL
---
Create Amazon Business Account - save time and money on business purchases with competitive B2B prices and discounts
---
Andros: The Little England of the Cyclades - AMAZON