February 1976
The Athenian
A few of the pages from the Feb 1976 issue. These pages give a snapshot of the Athens community (for the English speaking) just past many of the troubles at the end of the Junta-era and the Cyprus crisis with Turkey.
Subscription rate 1976: 200 drachmas or $10 for Airmail out of the country.
The publisher for this issue is Helen Kotsonis.
Click on the images below to view enlarged (1400 pixels) of individual pages
---
Community Calendar Page - Feb 1976 - The Athenian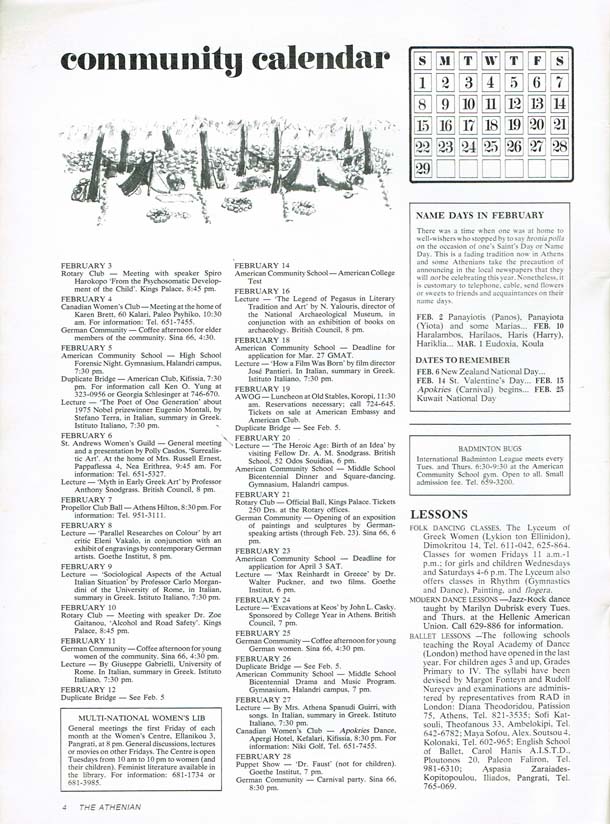 ---
Contents Page & Editorial - Feb 1976 - The Athenian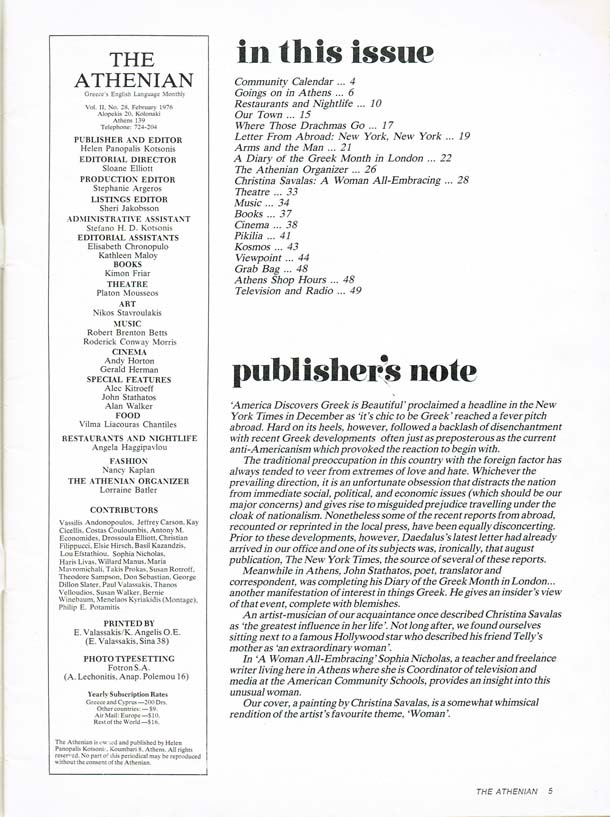 ---
Community Calendar - Feb 1976 - The Athenian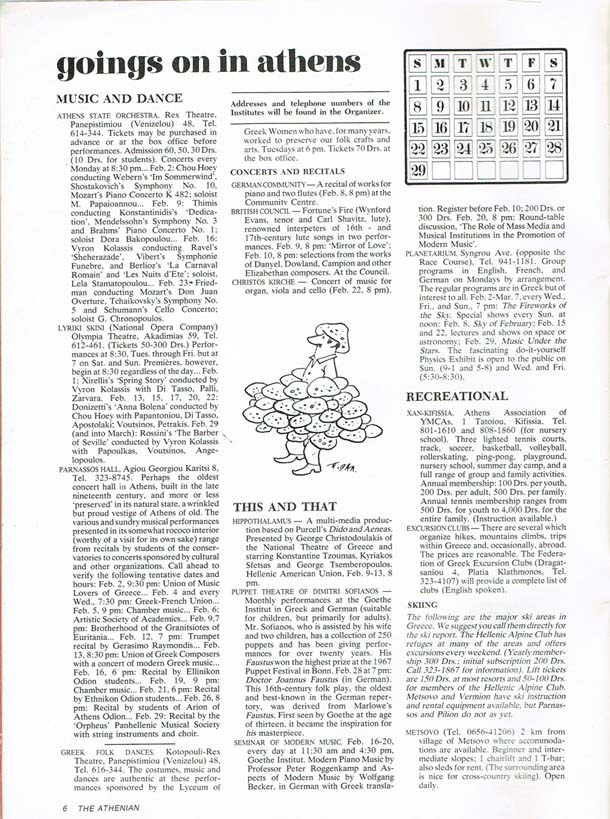 ---
Museums and Galleries - Feb 1976 - The Athenian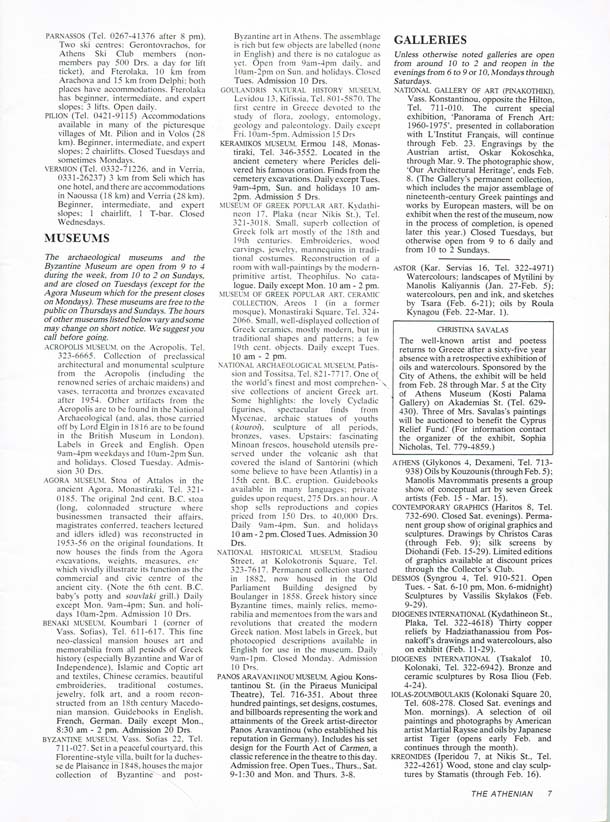 ---
Exhibits, Library and Theatre - Feb 1976 - The Athenian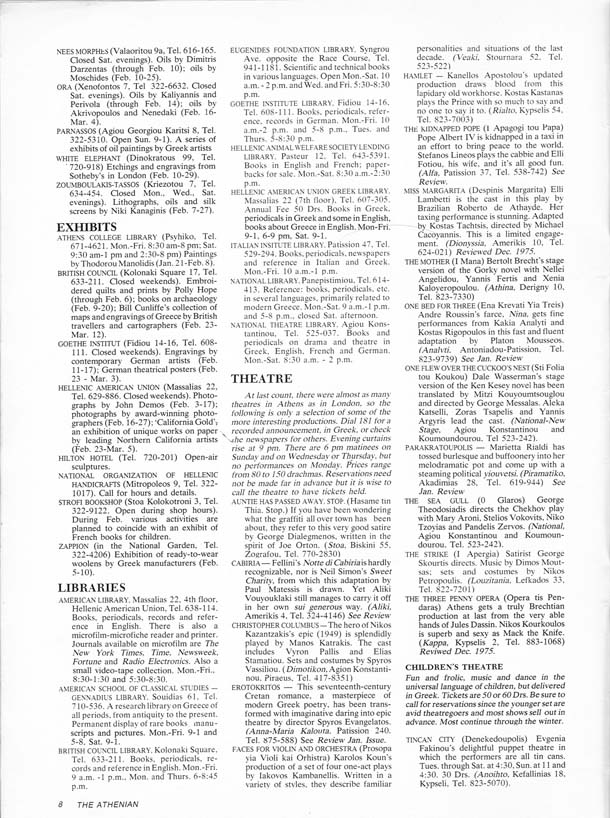 ---
Cinema and Films - Feb 1976 - The Athenian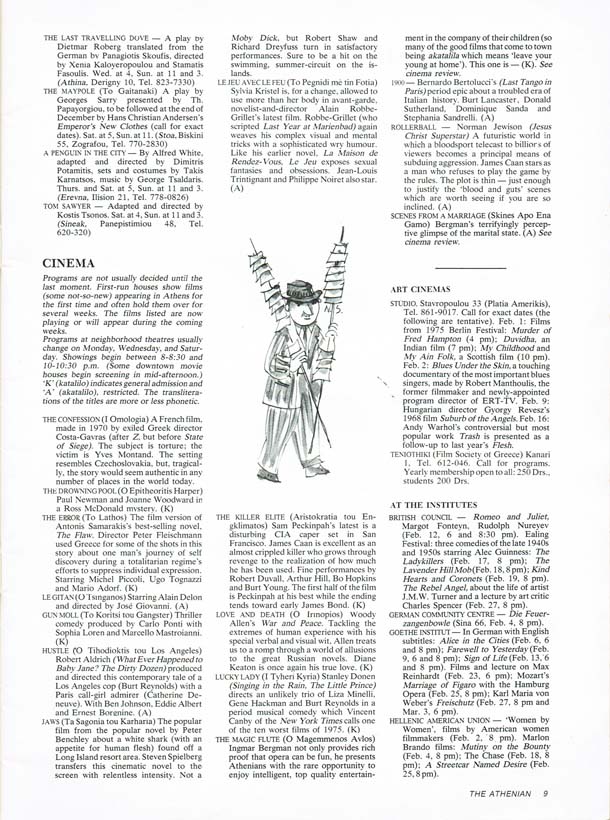 Related: The Movie Theaters of Greece page
---
Restaurants and Night Clubs - Feb 1976 - The Athenian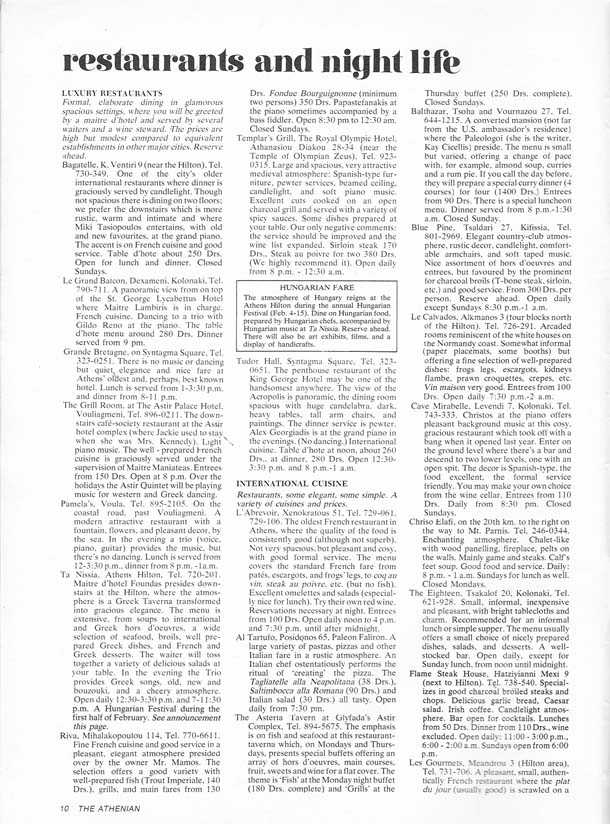 ---
Night Life in Athens - Feb 1976 - The Athenian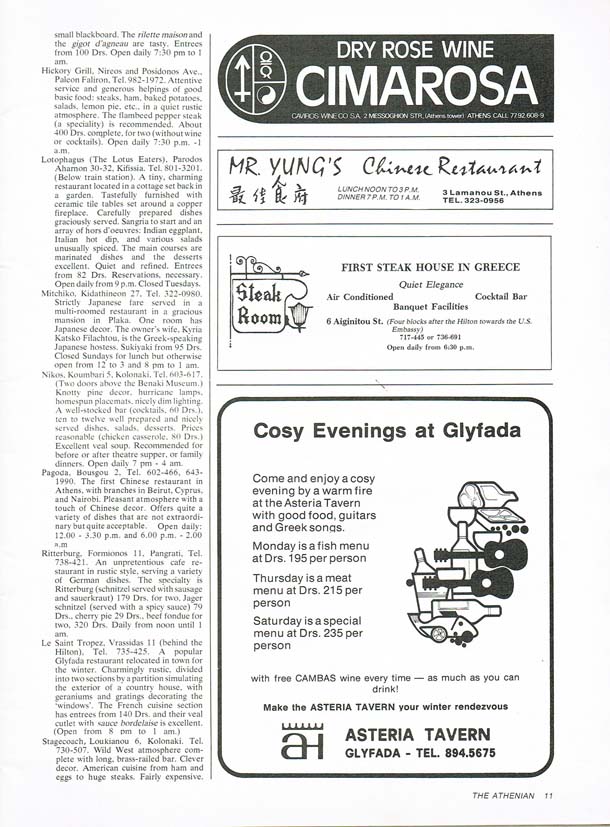 ---
Restaurants and Tavernas - Feb 1976 - The Athenian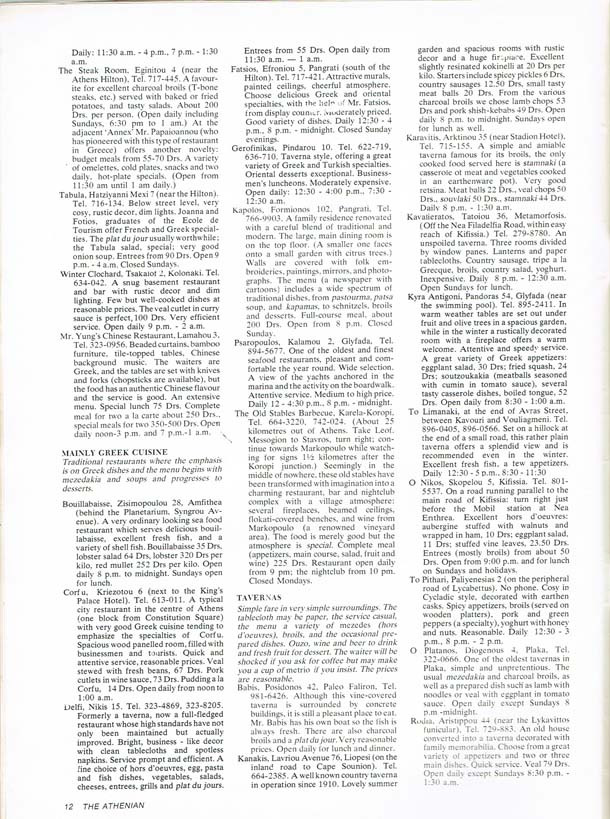 ---
Music, Bouzoukia and Tavernas - Feb 1976 - The Athenian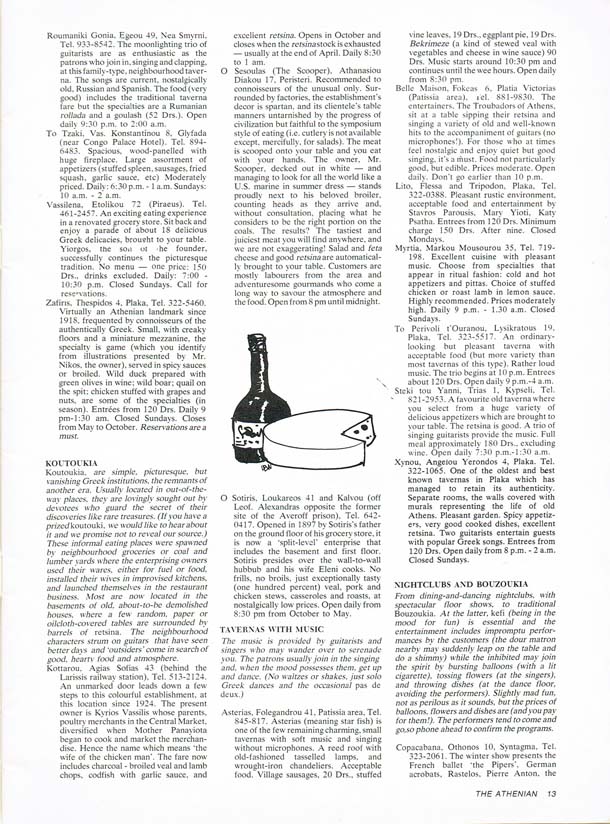 ---
Bouzouki and Rebetika - Feb 1976 - The Athenian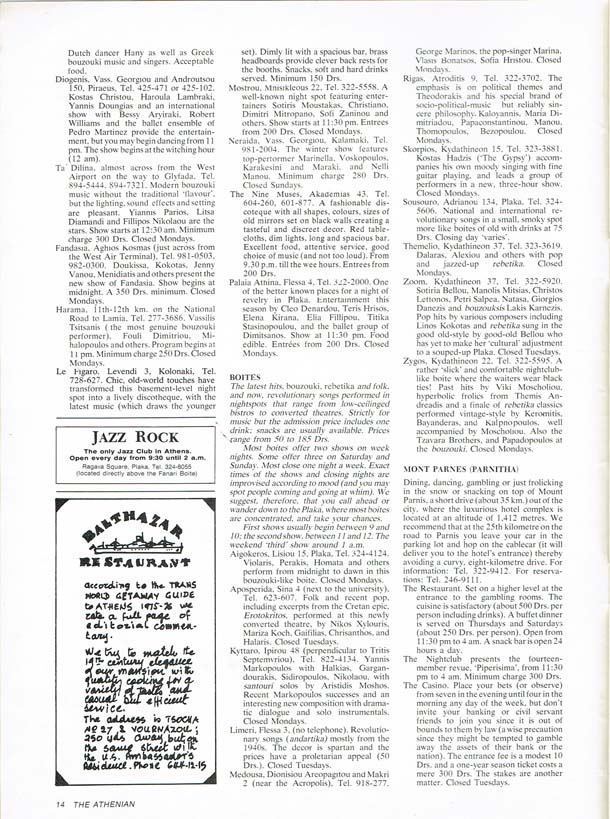 ---
Television and Radio in Athens - Feb 1976 - The Athenian
---
November 1980 The Athenian Magazine
---
---



---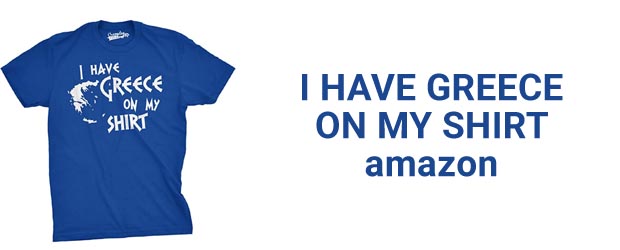 I Have Greece On My Shirt Funny Pun Geography Country Tee (Blue) - XL
---
Create Amazon Business Account - save time and money on business purchases with competitive B2B prices and discounts
---
Andros: The Little England of the Cyclades - AMAZON