Greece and the economic crisis 2019
NEWS ARCHIVE - Nov 13 - Nov 20
---
---
November 20, 2019
Greece toughens to meet migrant influx
Story at Reuters [English]
Greece passes EU evaluation, release of €767 million
Story at Naftemporiki [Greek]
Migrant centers closing, replaced with pre-departure centers
Story at eKathimerini [English]
Decongesting the islands is priority - Lesbos, Chios and Samos affected
Story at UK Guardian [English] and at Protothema [English]
Apply online for heating allowance
Story at Liberal Gr [Greek]
SYRIZA and gov't argue over recent crackdown on university violence, Exarchia, measures to reduce crime
Story at Skai [Greek]
Street crime penal code revision and its effects
Story at Tovima [Greek]
European markets face mounting pressures
Story at Capital gr [Greek]
Rough weather coming Thrusday
Details at Iefimerida [Greek]
---
November 19, 2019
Gov't 6-year plan to decrease smoking in Greece
Details at Yahoo News [English]
Diaspora Minister Antonios Diamataris wants closer USA ties
Story at Greek Reporter [English]
Effort to modernize tourism training in Greece
Story at GTP [English]
General Michael Costarakos wants a "resurrection" of the national defense industry to cut costs
Story at Tovima [Greek]
Mitsotakis presents migration plan to regional governors
Story at eKathimerini [English]
32 airspace violations by Turkey over Aegean
Story at Protothema [English]
EU evaluation of gov't request for lowering surplus target
Story at Naftemporiki [Greek] and at Skai [Greek]
Hail and thunderstorms for Attika
Weather news at Ethnos [Greek]
Massive growth of internet availability for rural areas
Story at Euro News [English]
5 sessions ahead in parliament for constitutional changes
Story at Tanea [Greek]
Survey of Greek mystery writers
Article at Neo Kosmos [English]
---
November 18, 2019
Public revenue returns have been positive and above targets
Story at Naftemporiki [Greek]
Greece qualifies for 2021 Rugby League World in England
Story at Yahoo Sports [English]
A fine balancing act of dealing between China, the EU and the Americans
Story at The Conversation [English]
Stefanos Tsitsipas makes title win
Story at Protothema [English]
46th Anniversary of Polytechnic
Video and story at Skai [Greek]
Arrests made on Anniversary
Story at ABC News [English] and at eKathimerini [English]
Banks plan leap forward this week
Story at Naftemporiki [Greek]
---
November 17, 2019
Anniversary Marchers in thousands for 1973 Polytechnic
Story at IB Times [English]
Police raids in Exarchia
Story at Ethnos [Greek]
Bracing for Polytechnic anniversary violence
Story at International Business Times [English]
Five thousand police assigned to Exarchia for anniversary
Story at Skai [Greek]
Greece $787 Million Gift Cards
Story at Yahoo News [English]
Mitsotakis and Merkel discuss refugee crisis
Story at Protothema [English]
Distortion and symbolic readings of the Polytechnic anniversary
Story at Liberal Gr [Greek]
The unique mastic variety that only grows on Chios
Story at MSN - National Geographic [English]
---
November 16, 2019
American IS suspect stuck at Greek/Turkey border deported
Story at Express News [English]
Withdrawal of PPC plants will enhance the position of gas plants
Story at capital.gr [Greek]
---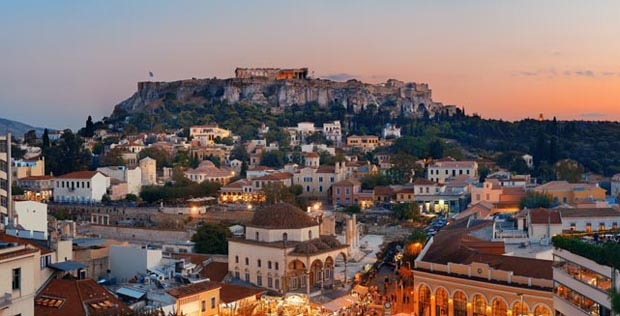 ---
November 15, 2019
"The objective is to transform it into the biggest transit hub between Europe and Asia and, potentially, the biggest port in Europe"
Piraeus and China at CNBC [English]
More migrants moved off Lesvos
Story at eKathimerini [English]
Worldwide record debt heading for new record
Story at Naftemporiki [Greek]
IMF continues to see pluses and minuses in Greek plan for economy
Story at Naftemporiki [Greek]
Archeological artifact goes back to Greece from Germany
An ancient wine cup - story at Archeology.org [English]
Unaccompanied minors stats show grave living situations in Europe
Story at Tanea [Greek]
Preconditions on Albania and N. Macedonia accession
Story at Protothema [English]
Psalidopoulos: IMF view is pessimistic on sustainability of public debt
Story at Skai [Greek]
---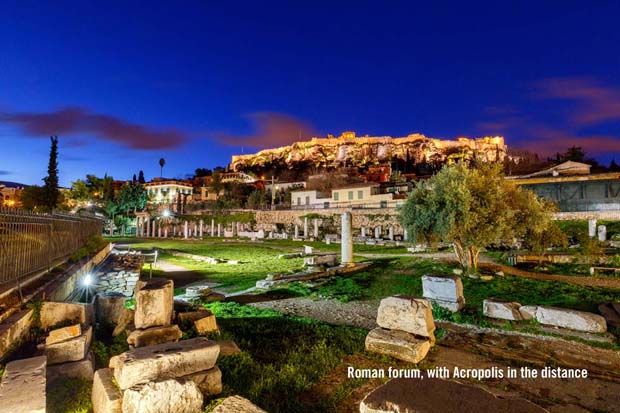 Roman Forum in Athens with Acropolis in background
---
November 14, 2019
IMF report on Greek economy close to release
Story at Naftemporiki [Greek]
"Xi's visit marked a further strengthening of the Greece-China partnership"
Story at China.org [English]
Greece second-most expensive hard line internet in EU
Story at eKathimerini [English]
Astra Airlines schedule canceled
Story at ATW online [English]
Property auctions starting for owners outside of the 120 tranche program
Story at in.gr [Greek]
July 1 deadline for new land registry system
Story at Protothema [Greek]
Vodafone teaming with Linked Business
Story at Telecom Paper [English]
Was there a secret Turkish military operation in Alexandroupoli?
Story at Skai [Greek]
---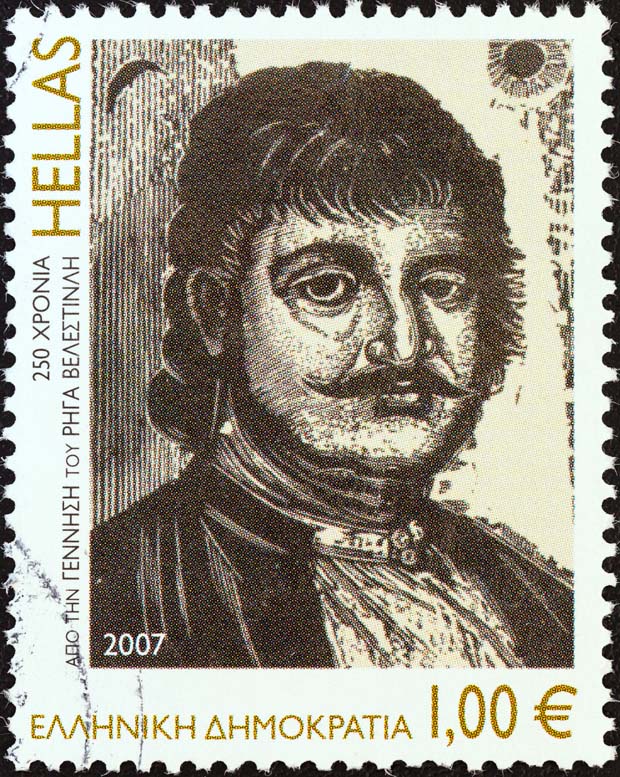 250th birth anniversary of Rigas Velestinlis stamp, engraving by Giannis Gourzis, circa 2007.
---
November 13, 2019
Trump and Erdogan meeting in DC
Story at Protothema [English]
Golden Visa program to focus on Chinese investors
Program had a 46% increase in 2018 with non-EU citizens applying - story at Jamaica Observer [English]
Auditors from Independent Public Revenue Office find software used to falsify transactions and records
Story at Ethnos [Greek]
SYRIZA faced with policy contradictions
Story at Tovima [Greek]
18.6% of deposits, equity and mutual funds, bonds and trade receivables outside of Greece
Story at Tanea [Greek]
Xi Jinping supports effort for return of Parthenon Marbles
Story at CNN [English]
eRegistration of workers through ERGANI system required
Story at Naftemporiki [Greek]
SYRIZA and university crackdowns on lawlessness
Story at eKathimerini [English]
EU's European Court of Auditors gives poor marks to EU asylum efforts
Story at Yahoo News [English]
---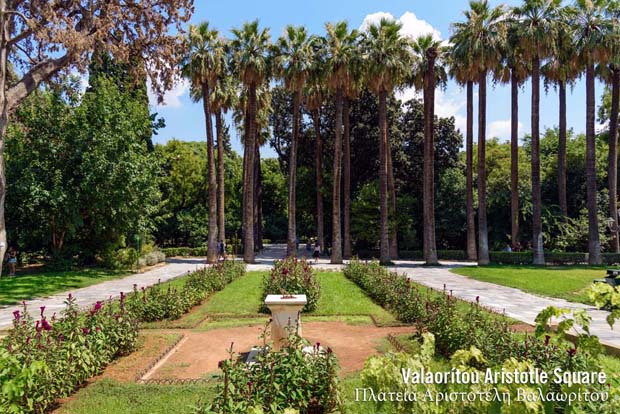 Aristotle Square Athens
---
Fodor's Essential Greece: with the Best Islands (Full-color Travel Guide)
---
NEWS ARCHIVE - November 2019
---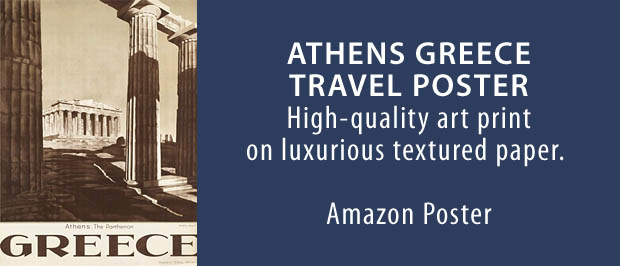 ATHENS GREECE PARTHENON ACROPOLIS ANCIENT COLUMN ART PRINT POSTER - Amazon
---

---
Media lists of Greece
List: Greece Newspapers and Media
List: Embassy addresses in Greece, Grocery Stores, More
List: Visiting Greece information and Tourism links
---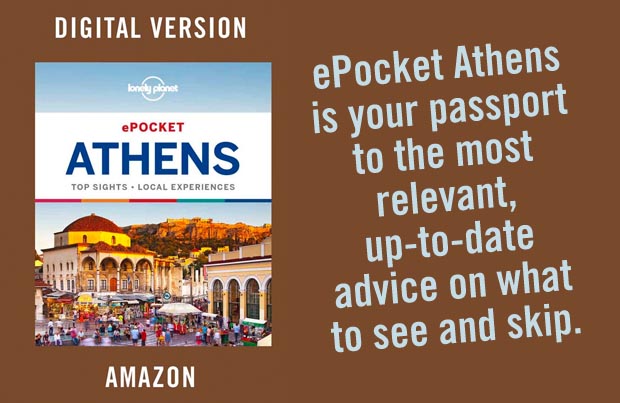 Lonely Planet Pocket Athens (Travel Guide)
---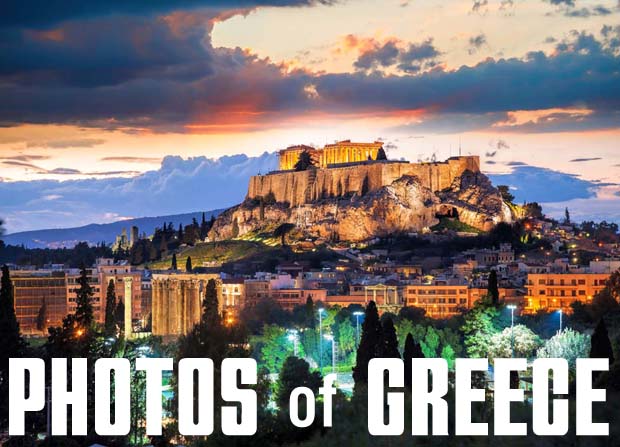 ---
The World Atlas - Greece and Adriatic Region - Amazon
"The Atlas steps into the digital age. A new one-of-a-kind World Atlas covering all parts of the globe with animated maps from Rand McNally and in-depth cultural and historical information. Each episode is dedicated to different countries, containing four distinct features - physical geography, political geography, popular locations, and thematic maps."
---