NEWS ARCHIVE - October 2014
---
October 30, 2014
UNWTO Commends Greece on Record Tourist Arrivals - Greek Reporter
"The number of international visitors to Greece in the first half of 2014 grew by 17%, driven by the strong demand from key European outbound markets such as Germany and the United Kingdom. These figures are well above the growth registered in Southern European destinations (+7%), consolidate the very positive performance of 2013 and confirm the importance of the tourism sector as a stronghold of Greece´s economy. In 2013, international tourists in Greece reached 18 million (+16%) generating 16 billion USD (+13%)."
---
October 29, 2014
Greece increasing naval presence in the east Mediterranean - Fox News
"Evangelos Venizelos said Greece would be sending a navy frigate and submarine, denying it was in response to an ongoing Turkish survey mission in waters where Cyprus has already licensed companies to drill.

Cyprus has been split along ethnic lines since 1974, and Turkey only recognizes the breakaway Turkish Cypriot north where it maintains a strong military presence. The internationally-recognized government is in the Greek Cypriot south."
Related:
Greece, Egypt, Cyprus urge Turkey to quit gas search - Reuters/UK Daily Mail
---
---
October 28, 2014
Bank of Greece Sinks On EU Stress Test - Barrons
"The latest European bank stress test failed 24 banks, but the added visibility provided by the rigorous scrutiny is positive for the industry.

So says a team at Jefferies. Tell that to National Bank of Greece (NBG) shareholders. The stock is down nearly 7%, having made the list along with Piraeus Bank and Eurobank. Thing is, the test was based on 2013 data. Today, following €18 billion raised in 2014, and restructurings, the three Greek banks and two of three in Cyprus, had adequate reserves.

Shares of Bank of Greece are now down 45% year to date, and have lost 9% of their value just in October. "
---
October 27, 2014
Economic and Political Traps in Greece - NY Times
"The €240-billion- bailout agreement with our creditors (the troika of the European Commission, the European Central Bank and the International Monetary Fund) did not consider the political and social implications of forcing major change on people while putting them under severe economic pressure. Most citizens tried to keep up but were overwhelmed, and opposition parties, particularly marginal ones on the extreme left and right, benefited from this discontent. Meanwhile, the parties in government were unable to revoke their past behavior and push through all the necessary reforms.

Center-right New Democracy and center-left Pasok, in a coalition since elections in June 2012, have alternated in power for 40 years, and have shouldered the blame for past policies and also for the current, troika-mandated ones. With 155 seats in the 300-seat Parliament, the two have little room to maneuver between the demands of Greece's creditors and the political cost of further change.

Now they have to face their greatest challenge: President Karolos Papoulias's second five-year term ends in March and the Constitution demands that a president is elected by at least 180 members of Parliament. Failing this, national elections must be held. Opposition parties have said they will back no candidate proposed by the coalition. If the government cannot marshal enough votes from the Parliament's 23 independents, and get others to break ranks, elections will have to be held by March."
---
October 26, 2014
Greece's anti-bailout party leads conservatives in latest poll - Reuters
"Syriza, ahead by 8.5 percentage points, is deeply opposed to the international bailout that helped Athens avoid a debt default in return for tough measures to repair its finances and make its economy more competitive.

Samaras, looking to bolster his support at home, has said he wants to pull Greece out of its bailout program by the end of December -- a year ahead of schedule -- despite uncertainty about how the country where the euro zone debt crisis began would finance itself.

Parliamentary elections are not due until June 2016. However, a presidential vote in February or March could trigger early elections next year, because Samaras's coalition government does not have enough backing to push through its nominee for head of state."
---
Winners and losers in Europe's bank stress test - Money CNN
"Italy suffered the worst count: nine of the country's 21 banks examined failed the test. Italy is Europe's fourth-largest economy.

Greece and Cyprus, southern European countries that required international bailouts, were next. In each country, three of four banks examined did not pass muster.

Five of the Italian banks and one Greek bank have since covered their shortfalls."
---
October 25, 2014
Greece hit by heavy flooding - Yahoo News
"Greek authorities Saturday assessed the damage from severe flooding in the southern Attica region, which includes Athens, in the after-effects of a Caribbean hurricane.

...Firefighters received more than 850 calls, with cars blocked by rising water in the port city of Piraeus and in the northern Athens suburb of Ilion.

Around 300 cars were swept away in floodwaters after 14 centimetres (5.5 inches) of rain fell in some 90 minutes.

"It was like a sea raining down," Andreas Pachatouridis, the mayor of Peristeri, the seventh largest town in Greece, told state-run news agency ANA."
---
October 23, 2014
Sphinx head found in Amphipolis - IBN News
"Archaeologists excavating the tomb of Amphipolis in northern Greece have uncovered the head of one of the two sphinxes that guard the entrance to the site which dates back to the time of Alexander the Great.

The head was found in the third chamber of the tomb in a marble threshold at a depth of 15 cm, the Greek culture ministry said on Wednesday.

The piece is largely intact and only has a small fracture in the nose. It is marble, measures 60 cm and is from the eastern sphinx."
---
Greek surprise for Brussels in Euro elections - euronews
"The European Elections in Greece have marked a turning point in its relationship with Europe. Voters largely split themselves between eurosceptic parties: Syriza on the far-left and neo-Nazi Golden Dawn who won three seats. However, Alexis Tsipras' party got the lion's share of the vote.

...In light of the result Tsipras wasted no time in calling for general elections saying the outcome robbed the government of any "political or moral legitimacy" as euronews correspondent Nikoletta Kritikou in Athens explains:

"Syriza's supporters received the results of the European as well as the regional elections with great enthusiasm. They strongly believe that their victory will entail rapid political developments in the country."
---
Recycling Bank Funds sought - Bloomberg
"The Greek proposal would see a new financial tool combining unused funds from its existing program with the profits that euro-area central banks made on their Greek bonds portfolio, said the people, who asked not to be identified because they are not authorized to speak publicly on the matter. That would give Greek officials a backup plan should they struggle to sell bonds and also allow them to avoid the conditions tied to existing facilities.

The pitch epitomizes Prime Minister Antonis Samaras's balancing act as he tries to convince voters that Greece is regaining its economic independence while reassuring investors that Europe's most indebted state can still refinance its liabilities without the international lifeline which has kept it afloat since 2010.

The size of the envelope might reach 15 billion euros ($19.2 billion) through 2016, one of the people said. That figure includes about 11.5 billion euros of bank recapitalization funds and about 3.7 billion euros of profits that euro-area central banks made on Greek bonds and have committed to returning to Greece."
---
October 22, 2014
US investors must worry about Greece: strategist - CNBC
"Is a new Greek drama on tap for markets?

It was two years ago that a potential Greek exit from the Eurozone became the market's prime concern. But fresh concerns emanating out of Greece could once again have dire implications for global markets, Larry McDonald warns.

In February, 180 members of the 300-seat Greek parliament need to vote for the Greek president. If the support of these 180 members cannot be garnered, then a snap parliament election is held. This could lead to a victory for the Greek far left, which is opposed to European Union bailout measures. The political moves of a newly empowered left could thus lead to a Greek exit from the euro zone."
---
October 21, 2014
Syriza leading in latest polling - Reuters
"Greece's radical leftist Syriza party would beat Prime Minister Antonis Samaras' New Democracy party if an election were held now, but its lead has slipped, an opinion poll showed on Saturday.

Syriza is deeply opposed to an international bailout that has allowed Greece to avoid a debt default in return for a package of tough austerity measures and economic reform.

A Metron Analysis survey for Parapolitika newspaper said support for Syriza was running at 32.9 percent against 26.1 percent for New Democracy and 4.7 percent for the Socialist PASOK party, which is in Samaras' coalition government.

A previous Oct. 6-8 poll showed backing for Syriza at 34.1 percent, while New Democracy was at 26.2 percent."
---
Hardouvelis says no surprise in ECB stress test - Reuters
"Greek Finance Minister Gikas Hardouvelis said in an interview published on Saturday he did not expect the European Central Bank's health checks to show major surprises for Greek banks.

Violent swings on financial markets in the past week have deepened investors' anxiety about what Europe's review of the health of its banks will reveal later this month."
---
October 20, 2014
November target for free wi-fi across Greece - Argophilia
"For a country proclaimed to be so "down and out" of it all after the 2008 economic bomb hit, Greece has proved especially resilient when compared to many other nations. We know from our own experience with the Greek National Tourism Organisation (GNTO), instead of folding their arms and drowning beneath a staggering debt, the Greeks have swum back to the surface these recent months. But free national WiFi? Come on, it can't be true.

Apparently though, the words of Networks Minister Michalis Chrysochoidis back in March are about to come true in the form of some 4,000 first phase locations. Towns and sites across Greece will be empowered with connectivity, according to officials. Phase two will add countless other locations like hospitals, universities, public transport, and so on. There's even plans been WiFi connectivity added to more than 1500 buses and trolleys.

While some remain skeptical Samaras' promise will come true in time for the deadline next month, other evidence shows the PM's digital gift to locals and visitors to Greece is well underway."
---
DAVID EINHORN: Long Greece, Short France - Business Insider
"David Einhorn just finished presenting at the annual Robin Hood Investor Conference, and he recommended a Europe trade — long Greece, short France.

Einhorn recommended going long Greek banks, Alpha Bank and Piraeus Bank using warrants, our source says. "
---
October 18, 2014
Huge Stock Rally In Greece - Yahoo News
"Stocks in Greece staged a huge rally on Friday, gaining 7.5% to finish the week.

It was still an ugly week for the Greek stock market, as the Athens Stock Exchange fell 7.3% this week despite the huge rally on Friday.

Greek bank stocks gained 6.4% on Friday, but overall lost 7.8% this week."
---
October 17, 2014
Seeking Precautionary Credit Line - Wall Str Journal
"Greek financial markets rallied Friday, following a week of heavy selling pressure, with share prices closing 7.2% higher and Greek government bond yields down almost 100 basis points from a day earlier.

"Greece has explained that we don't need a new [loan agreement]. But a precautionary credit line, that would protect our country from possible turmoil in the markets, is a part of the negotiations," Mr. Samaras said.

Greece and its creditors agree the country should continue with its reform program, he added, and that talks were now focused on "the first transitional period" after the end of the current program.

Greece's coalition government—made up of Mr. Samaras's center-right New Democracy party and the socialist Pasok party—is aiming to leave the current bailout program at the end of the year, 18 months earlier than the rescue plan now calls for.

By doing so, the government hopes to scale back the degree of oversight now exercised over Greece by a troika of international inspectors."
---
Free Press in Greece faces extreme government opposition - Alaska Dispatch
"For months in 2012, everyone in Greece knew about the "Lagarde list," but few had actually seen it.

The list contained the names of 2,000-plus possible Greek tax evaders who held Swiss bank accounts, and was given by former French Finance Minister Christine Lagarde to her Greek counterparts in October 2010, during the worst of Greece's economic crisis.

But government officials claimed to have lost the list – first by misplacing the CD it was on, then by losing the USB drive they copied it to – and then dragged their heels for months.

Then, in the fall of 2012, Greek investigative journalist Kostas Vaxevanis got a copy of the list and published it in his magazine Hot Doc. He named politicians, their relevant family members, and business moguls. Suddenly, the government sprang into action. In less than 24 hours a warrant was issued and 50 police officers were deployed to arrest Mr. Vaxevanis, not the tax evaders.

... Without domestic laws to protect free press and free speech, journalists are left vulnerable and open to intimidation. As a result, the country has fallen steeply on the press-freedom index compiled by the watchdog group Reporters Without Borders, from 31st place in 2008 to 70th in 2010 and 99th this year.

"...Practically all of the country's major television and radio stations, newspapers, and magazines, as well as major web portals, belong to a handful of extremely wealthy and well-connected media and business moguls," says Michalis Nevradakis, a Ph.D. student at the University of Texas at Austin and expert on Greek media. "[They] use their media outlets to exert pressure on the government of the day and to present an almost completely one-sided [version of] their own political point of view."
---
October 16, 2014
New Immunity Laws Raise Questions on Will to Fight Corruption- NY Times
"...In a rare public complaint, the Association of Greek Judges and Prosecutors has also condemned not only the change to the penal code in the omnibus bill but also three other new immunity provisions.

One offered protections for officials who had handled disbursements from a pension fund. Another protected officials who had overseen school building expenses. The third prohibited prosecution of high-level officials who had been working in the Health Ministry but had received postgraduate study benefits.

In a statement, the prosecutors said they were seeing "law change after law change" often "inconsistent, incoherent and fragmentary," a trend that raised suspicions about whether the laws were meant to "serve purposes beyond the national interest."

...a wide range of experts and law enforcement officials in Greece agree that the retroactive immunity established by the passage of the omnibus bill still stands and remains problematic.

Despite repeated queries, the Justice Ministry offered no comment. Some experts say that without some of the new immunity provisions, Greece would be unable to attract top-flight officials.

"In order to get people — in many cases Greeks who have lived and worked elsewhere — to come here and take these jobs, you have to say that they will not be held responsible," said Nicos C. Alivizatos, an expert in constitutional law at the University of Athens. "These laws are not so much to cover scandal but to allow government to function."
---
October 15, 2014
Elgin Marbles debate at UN - Yahoo News
"After more than a century of fruitless lobbying, Greece is now pinning its hopes of reclaiming the 5th-century B.C. Parthenon Sculptures from Britain on a mediation effort backed by the U.N. cultural agency.

...The marble sculptures were removed to Britain — illegally, according to Greece — from the Parthenon temple on the Acropolis in the early 19th century.

The British Museum, where they are displayed, and the British government say the works are better off in London."
Related:
Alamuddin Clooney takes up case for return of Elgin Marbles to Greece - GMA
Amal Clooney Tackles Her Big New Case (Stylishly!) in Athens, Greece - People
Amal And George Clooney Make Greece's Case For The Elgin Marbles - Forbes Magazine
---
Market collapse hits Greek stocks - Norwich Bulletin
"The stock market is down over 9% on Wednesday, which is about as big as crashes come.

And the banks are getting absolutely smashed.

Greece, which had been calm for a while, is now being wracked by two separate but related things. One is the rise in the political popularity of left-winger Alexis Tsipras, the leader of the Syriza party, who if he ever got elected to power would take a much more confrontational stance with the rest of the eurozone with regards to austerity.

Meanwhile, a rift is growing between the current Greek government and the rest of the EU as Greece is keen to exit its bailout program. The EU is not so sure."
---
Greece sells 812.5 mln euros of 3-month T-bills, yield steady - Reuters
"Greece sold 812.5 million euros ($1.03 billion) of three-month treasury bills on Wednesday to roll over a maturing issue, the country's debt agency PDMA said.

The T-bills were priced to yield 1.70 percent..."
---
October 14, 2014
Greece: Rally in solidarity with Syrian Kurds in Kobane - Demotix
"Hundreds of protesters took to the streets of Thessaloniki, Greece' second largest city, in solidarity with Syrian Kurds in Kobane, the town that have been under attack by ISIS since mid-September."
---
European Commission: Indebtedness in Greece Stands at Same Levels - Greek Reporter
"According to the report, in the period from 2008 to 2013, double-digit increase in indebtedness occurred in Cyprus and Ireland, while in Spain, France, the Netherlands and Greece the increase exceeded 10 percentage points."
---
October 12, 2014
Roman wreck off Greece yields treasures - Herald Net
"Archaeologists armed with top-notch technology have scoured one of the richest shipwrecks of antiquity for overlooked treasures, recovering a scattering of artifacts amid indications that significant artworks may await discovery under the seabed. Lying 164 feet down a steep underwater slope off Antikythera Island, in southern Greece, the Roman commercial vessel's wreck was accidentally located by sponge divers more than a century ago. Using primitive suits and assisted by the Greek navy, they raised marble and bronze statues, luxury tableware and the so-called Antikythera Mechanism, an entrancingly complex clockwork computer that tracked the cycles of the Solar system and could predict eclipses to a precise hour on a specific day.

For years too deep for proper investigation, the wreck is now accessible through modern applied science.

Over the past three weeks, a U.S. and Greek-led team comprehensively mapped the seabed, despite being hampered by strong winds that only allowed archaeologists a single day's use of their star gadget — an Iron Man-like diving suit, likened to a wearable submarine, that can take its wearer more than 985 feet deep without the dangerous and time-consuming process of decompression.

The Greek Culture Ministry said Thursday that divers raised sample artifacts — a bronze spear probably belonged to a larger than life-sized statue, metal fittings from the 1st century B.C. wooden ship, a pottery flask that may have contained wine or oil and a metal leg from a bed."
Related:
Stunning New Discoveries at Site of Ancient Shipwreck off Greece's Antikythera Island - Weather Channel
---
Less haste, more focus - eKathimerini
"I recently spoke with an experienced politician who has a very clear picture of political developments in Greece. He raised a very interesting question: "I find it hard to understand," he said "why [Alexis] Tsipras is in such a hurry to become prime minister. Is he ignorant of what this would entail?"

I in turn asked the politician what he would do if he were in the opposition leader's shoes. "I would step forward after the European Parliament vote and tell the public that, although I have won this race, I will not block the election of the next president because I believe that elections must take place at the end of the four-year term or in the event that the government has lost its mandate," he said.

The politician then went on to remind me of the time when PASOK's George Papandreou shot himself in the foot in 2009 when he kept asking for snap elections...

Similarly, Tsipras and his senior aides in leftist SYRIZA simply refuse to consider any option that could be seen as distancing the party from the end-goal, which is to become government..."
---
October 11, 2014
Coalition wins confidence vote with own 155 MPs - eKathimerini
"The government breezed through a confidence vote that took place after midnight on Friday as it gained the support of its own MPs but no other members of Parliament.

The final results saw 155 MPs back the coalition, two lawmakers vote "present" and 131 deputies vote against the government.

....SYRIZA leader Alexis Tsipras insisted that the government would soon be removed from power as it would be unable to elect a president in February."
---
Greece poised to sell some of its F-16 fighters to Bulgaria - Focus
"Athens. Greece is in talks with the US and Bulgaria about selling some of its old F-16 fighter jets to Sofia and leasing new ones from Washington, Kathimerini understands, Greek eKathimerini writes.

NATO asked Bulgaria in February to update its air force's capability and the country's defense officials have approached Athens about the possibility of buying between six and eight Fighting Falcon planes, sources said. The issue was first discussed when the country's two defense ministers met in March. Athens has approached Washington with regard to this issue and has received a positive response."
Related:
Greece Requests P-3B Aircraft Overhaul and Upgrade - Indian Defence
---
October 10, 2014
Greece Seeks $508 Million by Securitizing Real Estate - Bloomberg
"The Greek fund charged with selling state assets will attempt to raise 400 million euros ($508 million) by securitizing real estate in a move designed to attract investment to the debt-stricken country.

The Hellenic Republic Asset Development Fund will sell shares in a company with about 300 properties ranging from retail, office and tourism-related real estate including land for development, Andreas Taprantzis, the fund's executive director, said in an Oct. 8 interview in his Athens office. The company will then sell debt backed by the properties.

"This transaction is important for investment in Greece and for society, not just because of the immediate returns it will generate, but this will bring multiple sums of money into the real economy of Greece," Taprantzis said.

The privatization fund is tapping into renewed investor demand for Greek assets as the country emerges from a six-year economic crisis, which enabled it to return to bond markets in April after a four-year exile. The fund has completed 1.9 billion euros of real estate transactions over the last year."
---
Elstat revises 2013 GDP - down -3.3 - Reuters
"Greece revised data on last year's gross domestic product on Friday, showing its economy shrank by 3.3 percent for the year as a whole, less than a previous estimate of a 3.9 percent contraction."
Recent Statistics [Sept 2014]
| | | |
| --- | --- | --- |
| ELSTAT | Period | Rate |
| Consumer price index | Sep 13/Sep 12 | -0.8 |
| Harmonized Index Consumer Prices | Sep 13/Sep 12 | -1.1 |
| Gross Domestic Product (GDP) | Q2 2014 | -0.3% |
| Unemployment rate* | Q2 2014 | 26.6% |
| Industrial Production (non-construction) | Aug 13 / Aug 12 | -5.7% |
| Turnover Retail Trade | July 13 /July 12 | 1.5 |
| Producer Price Index Industry | Aug13/Aug12 | -0.6% |
| Building (volume) | June 13 / Jun 12 | 39.9% |
| Population count 2001 | 10,815,197 | |
| (2008 Eurostat Estimate Population) | 11,262,000 | |
| Registered Population 2011 | 9.903.268 | |
| Main Employment | 10.815.286 | |
---
Lagarde wants Greece to keep credit line - Greek Reporter
"Speaking at an annual IMF event in Washington, Lagarde acknowledged the desire of Greek officials for an early exit from its loan program with the European Commission, European Central Bank and IMF. But she indicated that the country would still require help to see the crisis through. "In order to deliver a continuous satisfactory outcome, the country would be, in our view, in a better position if it had precautionary support," she said. "So we are talking about evolution in the relationship. But we believe that the relationship can still be extremely helpful for the country to move on."

Her comments came a week after ECB President Mario Draghi said Greece must stay in some form of support program if Greek banks' asset-backed securities are to be eligible for the ECB's ABS program.

Lagarde's comments came immediately in the wake of Samaras' claims that Greece can cover its funding needs by tapping bond markets.

...The European arm of Greece's loan program ends in December. But the IMF's part is set to continue until the spring of 2016, with some 15 billion euros remaining to be disbursed."
Related:
IMF chief says Greece should keep credit line - Neokosmos
---
Greece's recovery continues to stutter as industrial production falls - Forex TV
"Greece's industrial production fell 5.7% y/y in August following a 2.1% drop in July. It had managed to stick its nose into positive territory a couple of times this year but is back on the slide."
---
Greece rattles investors' nerves in quest for bailout exit - CNBC
"Greece's prime minister is braced for a confidence vote on Friday to force lawmakers to back his plans to exit an international bailout program early.

Antonis Samaras' government is hoping to win today's vote and thus dispel investors' fears of political instability in the country. Samaras' government has been plagued by the prospect of snap elections early next year if the prime minister fails to gain the support of opposition lawmakers for his candidate for president in elections early next year. A promise to exit the painful program early could be key in securing that backing.

A potential early exit from the bailout program -- which imposed tough austerity measures on the country -- has already rattled investors' nerves however.

Greek bond yields rose to a six-month high this week ahead of Friday's confidence vote in parliament. The yield on 10-year paper currently stands at around 6.6 percent.

Greece is hoping to be able to meet its funding needs through the debt markets, rather than call on the Troika of lenders – the European Commission, European Central Bank (ECB) and International Monetary Fund (IMF)."
---
Top Ten Destinations of Greece - Go Greece
Their Top Five:
Athens - The Acropolis
Athens - The National Archaeological Museum
Near Athens - Temple of Poseidon at Cape Sounion
Island of Santorini
Island of Mykonos
---
October 9, 2014
Greek lawmakers launch confidence debate, vote expected on Friday - eKathimerini
"Between his conservative New Democracy and Socialist PASOK junior partner, Samaras has the backing of 154 deputies in the 300-seat parliament and should win the vote without trouble, buying him time ahead of the presidential vote in February.

It should also allow his government to present a cohesive front as it tries to negotiate the early bailout exit with EU/IMF lenders, a move Samaras hopes will help him lure independent and opposition lawmakers to his side in the presidential vote.

But that has failed to reassure investors, who have taken fright at the prospect of a prolonged period of political paralysis as Greece could be forced to hold an early general election if gridlock in parliament means lawmakers are unable to elect a president.

Deputy Prime Minister Evangelos Venizelos warned political uncertainty was undermining the Greek economy as it begins to emerge from its worst economic slump in decades.

"Five years of efforts, five years of hard sacrifices, could be destroyed in five days," Venizelos said in a speech on Tuesday, referring to the February presidential vote.

"Five days are enough to take us back to 2009: budget deficits, no future, the collapse of competitiveness."
---
October 3, 2014
Staying w/ 2015 budget surplus target – ministry official - Reuters
"What's being reported in the media that the primary surplus target will be much lower than 3 percent is not true," the official said.

The target is one of several agreed with the European Union and International Monetary Fund as part of the country's 240-billion-euro aid package. Greek media have reported Athens could cut it to about 2.3 percent to give the government the leeway to introduce steeper tax cuts.

Athens has been trying to convince its EU/IMF lenders to move away from austerity measures and focus on efforts to revive the economy and preserve fragile political stability in a nation struggling through a six-year austerity-fuelled recession.

Greece will submit its 2015 budget to parliament on Monday amid a review by the "troika" of inspectors from the EU and IMF lenders who are in Athens for what is expected to be their last review under the bailout."
---
Officials Say They Uncovered a Terrorist Plot - NY Times
"Greek authorities said Thursday that they had thwarted a terrorist attack planned for Saturday, possibly against political or business targets.

...suspect had a notebook identifying several possible targets, including the headquarters of New Democracy, the conservative party that leads Greece's fragile coalition government, as well as the names of shipowners, a leading businessman and the chairman of a soccer club, said Police Chief Dimitris Tsaknakis."
---
700-million-euro plan which will aim to create 10,000 new job placements - Ansamed
"The Greek Minister of Environment, Energy and Climate Change Yannis Maniatis has announced a 700-million-euro plan which will aim to create 10,000 new job placements in waste management over the next six years..."
---
October 1, 2014
Samaras Calls Confidence Vote - Bloomberg
"The move was preemptive because the government expected the opposition to file a no-confidence motion next week, a senior government official said today by phone. It was also designed to demonstrate that the coalition has no plans to call a snap election before the president's term expires in March, the official said on condition of anonymity in line with policy.

"Polls show that support for the government is weakening and public opinion wants elections," John Loulis, an Athens-based political analyst and communications strategist, said by phone today. "The move to ask for a confidence vote is an attempt to cluster support from its lawmakers and show that it still commands power."
More at:
AP News : Greece's govt to call confidence vote

Fox News: Greece's troubled coalition government to call confidence vote
Greece government list under Samaras / New Democracy
---
See the main archive index of all collected news articles and pages on Athens Greece Now.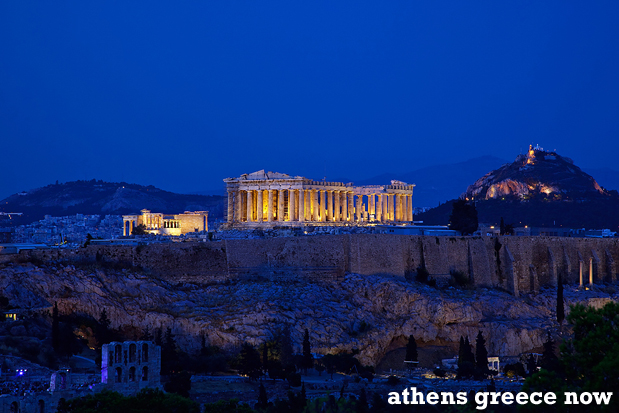 ---
Advertisement: I am an Amazon affiliate
Fodor's Essential Greece: with the Best Islands (Full-color Travel Guide)