Shipwreck Beach
aka Smuggler's Cove, Navagio Beach
The dramatic and famous "Shipwreck Beach" is an isolated beach on the west coast of Zakynthos Island and is one of the most photographed beach locations in the Mediterranean.
Getting there requires a boat ride since there's no road accessibility. During tourist season charter craft and pleasure boats are regularly around the beach dropping off and picking up tourists. Besides the swimming available and sun bathing, many are there to take shots of the view, especially the grounded cargo ship which stands out on the clean pale sands like a metal skeleton of a dead beast.
A path up the cliff side is considered precarious when the area is windy or facing inclement weather, but makes for a dramatic viewpoint and is the location for endless number of photos seen on the internet.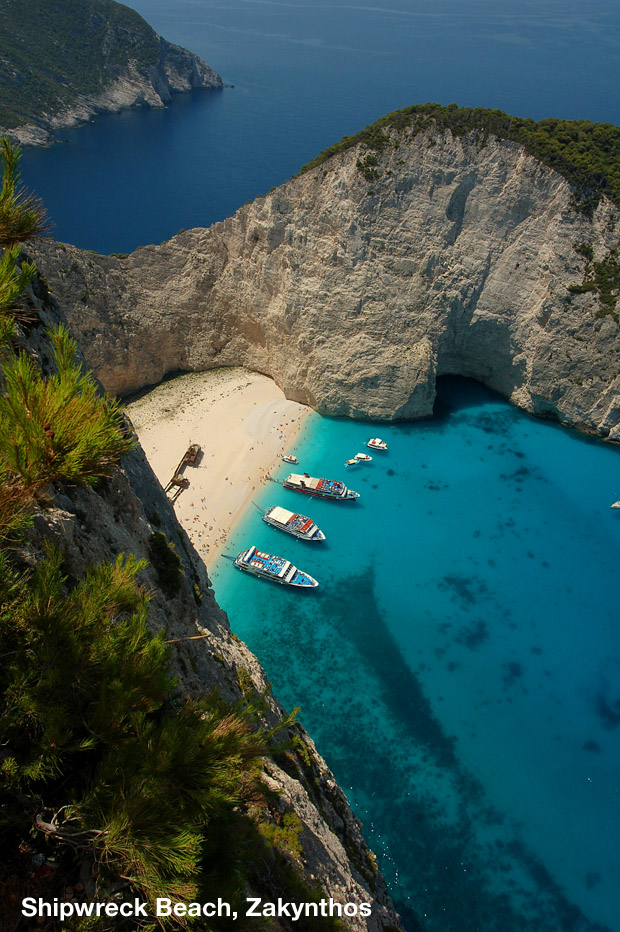 ---
The Acropolis in Athens Greece
The Acropolis - Parthenon and More



---
Advertisement: I am an Amazon affiliate
Fodor's Essential Greece: with the Best Islands (Full-color Travel Guide)