The Meteora mountain peaks in Thessaly, Greece.
Black and White Meteora mountain peaks in Thessaly, Greece.
THIS PAGE IS BEING REVAMPED - PLEASE CHECK BACK
---
Amazon: A Journey in Greece - Hardback and Softcover
---
From the book JOURNEY IN GREECE by Antoine Bon, published 1949 by Kauffmann Publishers, Athens Greece. This book is apparently a reprint of a 1938 publication.
From the book:

"METEORA: Monastery of Hagia Triada, founded in 1438, is one of those monasteries built as early as the 14-th century on sandstone rocks, with vertical walls - and called Meteora - to be safe from brigands."
More Meteora
A contemporary color photograph of Meteora here online along with a brief history of the area known for its cliff-top monasteries.
View another contemporary color image of a Meteora mountain top monastery.
---
The Acropolis in Athens Greece
The Acropolis - Parthenon and More
---
---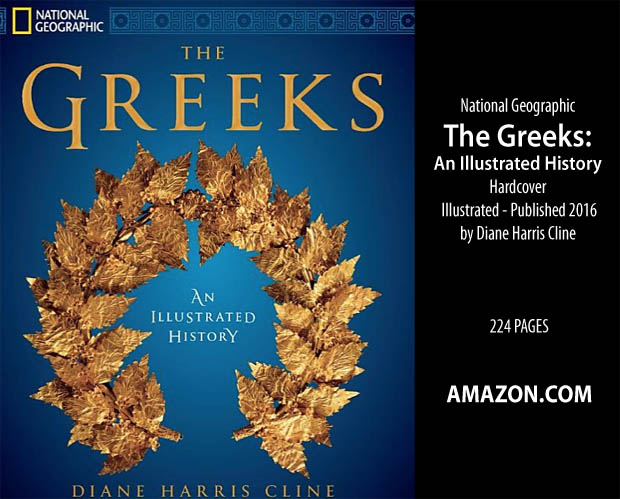 National Geographic The Greeks: An Illustrated History - AMAZON
---
---
Fodor's Essential Greece: with the Best Islands (Full-color Travel Guide)
---
The Country Cooking of Greece - Amazon - 384 Pages
---

---
Media lists of Greece
List: Greece Newspapers and Media
List: Embassy addresses in Greece, Grocery Stores, More
List: Visiting Greece information and Tourism links
---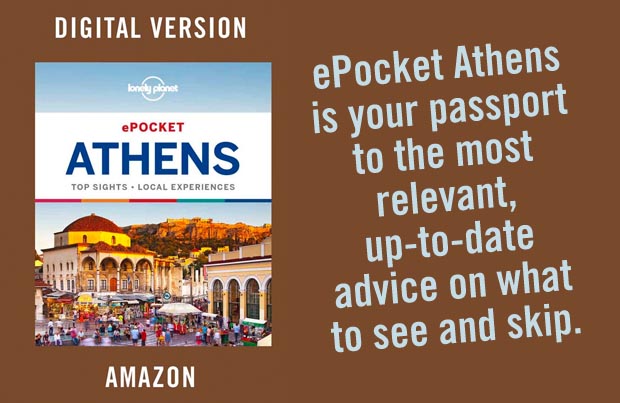 Lonely Planet Pocket Athens (Travel Guide)
---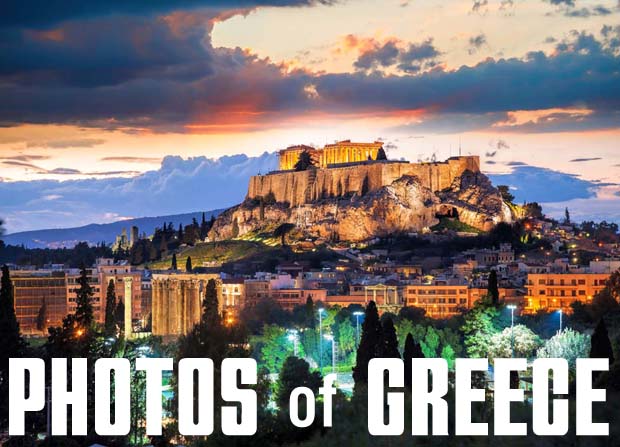 ---
The World Atlas - Greece and Adriatic Region - Amazon
"The Atlas steps into the digital age. A new one-of-a-kind World Atlas covering all parts of the globe with animated maps from Rand McNally and in-depth cultural and historical information. Each episode is dedicated to different countries, containing four distinct features - physical geography, political geography, popular locations, and thematic maps."
---