Byzantine Church of the Holy Apostles at Solakis Greece
Άγιοι Απόστολοι Σολάκη
---
---
---
The Trip to Greece - online streaming
The Trip to Greece - Steve Coogan and Rob Brydon reunite in Greece for the fourth installment of THE TRIP series in a delightful odyssey of gut-busting comedy.
---
Oxford Greek-English Learner's Dictionary - 1024 pages - Amazon
---
The Country Cooking of Greece - Amazon - 384 Pages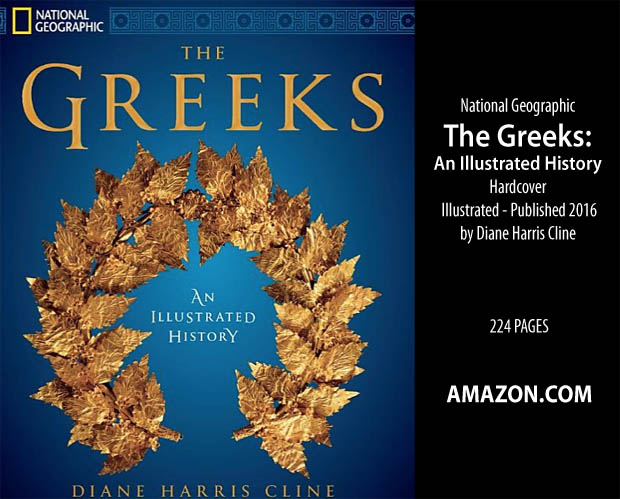 National Geographic The Greeks: An Illustrated History - AMAZON
---
Built over 1,000 years old, this restored Byzantine-era church building contains fresco (also Byzantine-era) paintings from other demolished church buildings in Athens.
The name 'Solakis' is attached to the building as belonging to the name of the family that financed restoration work on the building following the removal of the Ottoman occupation forces during the Greek War of Independence. (An alternative theory about the name "Solakis" is that it may have been the name of the neighborhood at one time).
The location of the church places it exactly within the area of the ancient "Agora" the central market area of Athens that has been built and destroyed many times over 2,500 years.
Restoration work to change the church to match it's original building plan was completed between 1954-1957. It is known that the church is mounted over the site of an ancient 2nd century nymphaion (a pre-Christian era monument).
Archeological work has determined that the site location was used for at least four structures.
---
---
Fodor's Essential Greece: with the Best Islands (Full-color Travel Guide)
---



---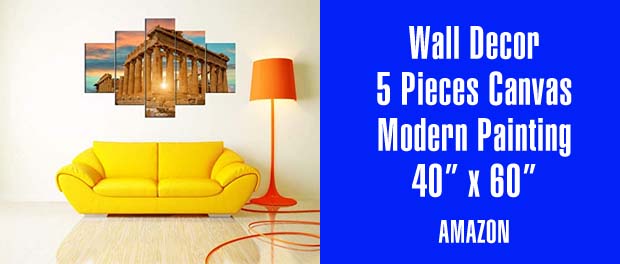 Parthenon Temple on the Acropolis of Athens Greece Artwork Wall Decor 5 Pieces Canvas Modern Painting Wall Art Home Decoration for Living Room Pictures HD Printed Framed Ready to hang(60''Wx40''H)
---
Create Amazon Business Account - save time and money on business purchases with competitive B2B prices and discounts