The Socialists' Revenge
"By 11:30 on a Thursday night, the club is full. Some two thousand people sit at rows of tables with maroon tablecloths, forming a semicircle around the stage, and wait for the show to start. Those who are less fortunate stand on the balcony. Everything is painted black, except for the wall around the club's interior perimeter. Here there are backlit, translucent orange panels that read VODAPHONE, the telecommunications company, and below the firm's name: HOW ARE YOU? Overhead, there are enough spotlights to light a Broadway play. Behind the bandstand, there is a silk screen of three illuminated red rosebuds that takes up the entire wall. Our table is right up against the front of the stage because we are with a big spender – a coarse twentysomething spending his father's money – who knows the manager. To get our table, we have bypassed the people who are standing on line waiting to pay the standing-room charge, and walked past patrons at tables who look at us as if we must be important to be seated in such a prime spot. But while we are ahead of almost everyone in the place, we are not any more comfortable. Although Diogenis Studio is huge, there are so many tables and chairs squeezed into the place that everyone feels cramped. This is how I get to know Marie. Technically, she is sitting at the table next to ours, but she and I are so close that the distinction is meaningless.

To my eye, women outnumber the men. Ages range from late teens to late sixties. The women's hair color of choice is blond, everyone's favorite pastime is smoking. All the patrons are well dressed. Moments after we sit down, the standard fare arrives: bottles of Johnny Walker Black, Coke, water, ice, and plates of fruit and dried nuts. A friend and government insider leans over and tells me that the building we are in was erected entirely with European Union funds. The late socialist prime minister, Andreas Papandreou, helped the owner, a close friend, secure the subsidy under the guise that the building would server as a cultural center. It now houses a television studio and one other nightclub. Here, I think, is the socialists' revenge for decades of right-wing domination: putting the force of government at the service of popular culture, even if an evening here costs more than many Athenians make in a month."
From Facing Athens, by George Sarrinikolaou, published by North Point Press, 2004. This excerpt is from pages 60-61.
---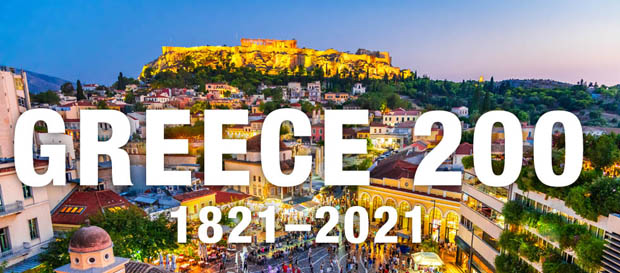 ---
Advertisement: I am an Amazon affiliate
Fodor's Essential Greece: with the Best Islands (Full-color Travel Guide)
---

---