Greek War for Independence:
How the Ottoman's empowered the Greek Revolution
"Ironically, the Turks themselves unwittingly helped the Greeks hasten the day when they would throw off their yoke. The Turks looked with disdain both upon trade and administration, and they turned these fields over to the Greeks. In Constantinople there developed a class of powerful Greeks administrators and merchants holding some of the most important posts in the Ottoman service. Known as the Phanariots because they lived in a district called Phinar (Lighthouse), near the residence of the Orthodox patriarch, some of these men grew so powerful that they were able to win concessions from the sultan that helped their fellow Greeks prepare for the struggle to come. One Phanariot, for example, got permission to establish Greek schools in the empire. The schools were important in developing leadership in the Greek communities.In addition, Greeks manned and commanded the trading vessels that brought Turkish goods to European ports. These sailors, responsive as all Greeks to new ideas, reacted to the ferment for change that swept Europe in the wake of the French Revolution and heightened the desire for Greek independence. When the struggle finally came, the sailors provided an instant navy for the Greek forces. Finally, the Turks made the mistake of putting Orthodox church leaders in charge of their communities. The Turks used the church as an instrument of through which to rule, and in so doing, they made priests political as well as spiritual leaders. Those Orthodox priests used their responsibility to keep Greek culture alive in every community and the desire for freedom strong in every generation."
From Hellas, A Portrait of Greece, by Nicholas Gage, pages 76-77. Published by Villard Books, 1987.
---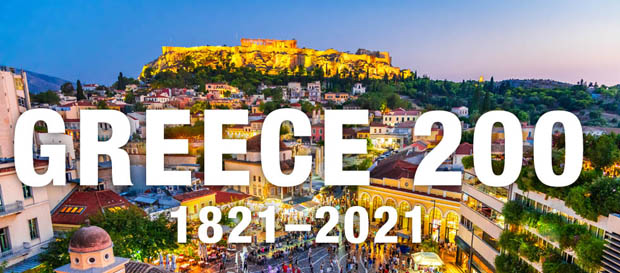 ---
Advertisement: I am an Amazon affiliate
Fodor's Essential Greece: with the Best Islands (Full-color Travel Guide)
---

---