Fabvier in Greece
From the 1976 book by David Howarth, "The Greek Adventure" The story of the Greek Revolution to free itself from Turkey: also about the attempts by various Europeans to help.
"[Colonel] Fabvier seems a thoroughly worthy man, like General Noormann who died in despair after the rout of Peta. He was one of those Frenchman who had never forgiven or forgotten Waterloo, and he detested the English. But he detested even more the Royalists of France, and for the past ten years he had fought in revolutions in Italy and Spain, and traveled all over Europe in disguises and under noms-de-guerre promoting Bonapartist plots. He had collected a band of admiring followers and brought a good many of them with him when he came to Greece. He was proud, immensely tall, aloof, excessively sensitive to insults and often extremely rude, especially to members of the government.
In his history, he was typical of the roaming officers who had flocked to Greece in the early days and formed the Regiment; but unlike most of them he was a very capable soldier and his pride had some solid foundation. Most of them, if they had been colonels, would have called themselves generals, but not Fabvier: he struck to his Napoleonic rank. He arrived at the very moment when the Greeks had been beaten by Ibrahim (the Turkish Sultan] and had begun to change their minds about European tactics. Like Baleste, Tarella, Normann and all the rest, he offered to train an army; and in the desperate days when Ibrahim was in sight of Nauplia, his offer was thankfully accepted.
It had all happened before. But this time, Greek soldiers were eager to learn, and Fabvier was just the man they needed: tough, dangerous when anyone opposed him, indifferent to comfort or money – he refused any pay – and completely the master of his trade. He would not accept volunteers, who he said would be the dregs of the population, and the government decreed a peculiar kind of conscription by lottery, in which one out of every hundred men in the country would have to join Fabvier's army. It is hard to imagine how this was organized, but it did produce some men. He gathered three thousand, nearly ten times the number of the Regiment at its best, and he started a course of training as strict as any in Napoleon's armies. "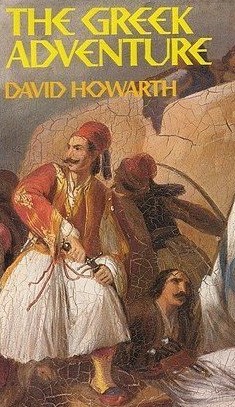 Related:
Phanariots and the Greek War for Independence 1821 and 1832
---
See more Greece History
---



---
Advertisement: I am an Amazon affiliate
Fodor's Essential Greece: with the Best Islands (Full-color Travel Guide)