Greece and the economic crisis 2016
NEWS ARCHIVE - Dec 28 - Dec 31
---
December 31, 2016
FinMin says cut-off mechanism beyond 2018 considered -eKathimerini
"In an interview with Kathimerini's weekend edition, Finance Minister Euclid Tsakalotos reveals that the government would, within the context of a compromise, extend the fiscal correction mechanism beyond 2018 when the Greek program ends. He adds that it is possible even now to describe what expenditure areas the fiscal correction mechanism would target if the IMF's prediction that 3.5-percent primary surplus target will not be met with the current agreed measures is confirmed. Nonetheless, he categorically rules out that any such measures will be implemented now."
---
Podariko - Why Greeks Enter With the Right Foot on New Years: The Tradition of Podariko - PappasPost
"As with all Greek traditions, the custom varies from region to region, but one thing is for certain, "podariko" is practiced almost everywhere on New Year's and it symbolizes "entering wit the good foot," or in most cases, the right foot. It's a symbolic way to usher in the New Year for the family occupying the house, with good luck. In some parts of Greece, the youngest child is the first to enter after the turning of the New Year— always with the right foot."
---
December 30, 2016
Fears body found in Rio could be missing Greek ambassador - eKathimerini
"Rio police were examining the corpse and scene but could not say whether it was that of the envoy, 59-year-old Kyriakos Amiridis.

"The information that we can confirm right now is that we have found a car in (the district of) Nova Iguacu with a body and it is being investigated," a source in the homicide squad told AFP."
---
Search for Greece's envoy missing in Brazil continues - news Track India
"Investigations are continuing into the disappearance of Greece's ambassador to Brazil Kyriakos Amiridis since Monday, Greek Deputy Foreign Minister Yannis Amanatidis said here on Friday."
---
Amid poverty surge, bus helps Greece's homeless - Fox
"Outside the headquarters of Greece's governing political party is a moving snapshot of what a seven-year financial crisis can do to a country: A central Athens square where refugees rest, police chase petty criminals, and the homeless wait for meals handed out by charities."
---
The flame still flickers in Greece - Jewish World
"Just outside the walls stand many buildings in disrepair, and while wandering these alleyways searching for a place to bed down for the night, we came across an old building with a Magen David (Star of David) on its plaster — and another building with the Jewish star on its metal grill work. We knew we weren't too late.

These days the large synagogue in Ioannina — a town known for its feta cheese and baklava — opens its doors for prayer only one day a year, on Yom Kippur. The inscription over the door gives its date of completion as 1829, but it sits on the site of an older synagogue that dates back to the 16th century. There was also a "new shul (synagogue)" outside the fortress that was all but obliterated by the Nazis."
More Jews in Greece
---
December 28, 2016
Greece vows to improve conditions in overcrowded migrant camps - Reuters
According to figures from U.N. refugee agency UNHCR, 173,208 people have reached Greece this year, down from 856,723 in 2015.

Some 60,000 migrants, mostly Syrians, Iraqis and Afghans, are still scattered across the country, which is struggling to emerge from a debt crisis.

About 15,000 are in overcrowded island camps that have grown violent as the slow processing of asylum requests adds to frustration over living conditions.
---
Italy Surpasses Greece As Top Euro Destination For Asylum Seekers - NPR
"In 2016, Italy overtook Greece as Europe's primary place of entry for migrants, with nearly 180,000 arrivals, slightly more than Greece's 175,000. An EU agreement with Turkey to prevent migrants from disembarking dramatically reduced the more than 1 million refugees who arrived in Greece in 2015."
---
Greece says EU-Turkey deal helped shape migrant 'chaos' - World Bulletin
"Speaking about measures taken by the Greek government to deal with cold weather conditions in the camps, Mouzalas said: "There is no-one living in tents, no-one living without heating, with the only exception being 100 UNHCR tents in Elliniko [an Athens camp], that are winter tents and they do have heating."

The Greek government plans to post more asylum officers to its islands, provide more space in overcrowded hot-spots and substitute free meals issued to refugees with cash."
---
Greek Anarchists Claim to Have Poisoned Food and Drinks in Popular Supermarkets - Sputniknews
"The group, which calls themselves the FAI/IRF, issued threats against beverage titan Coca-Cola, food giant Nestle, consumer goods multinational Unilever, and Greek food conglomerate Vivartia. "We have appropriated products from the main supermarket chains in the greater Athens area… the products have been poisoned with chlorine and hydrochloric acid," according to their statement."
---
NEWS ARCHIVE - Dec 2016
---
---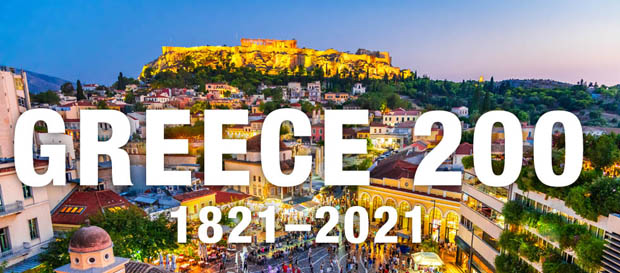 ---
Advertisement: I am an Amazon affiliate
Fodor's Essential Greece: with the Best Islands (Full-color Travel Guide)