September 26, 2012
Samaras approves €11.5 billion package of cuts
The Prime Minister approved a plan of austerity mandated reductions in spending against public sector wages, pensions and benefits. Also, the retirement age will increase from 65 to 67. Next, it goes before coalition leaders Evangelos Venizelos (PASOK) and Fotis Kouvelis (Democratic Left).
Also coming up is a 2 billion euros worth of new tax measures.
Troika inspectors did not accept 2 billion euros of reductions presented by the Greek side during the recent negotiations over treaty obligations. Presumably, after getting the new €11.5 billion reduction package through the Greek parliament, Troika inspectors will return for continued negotiating.



---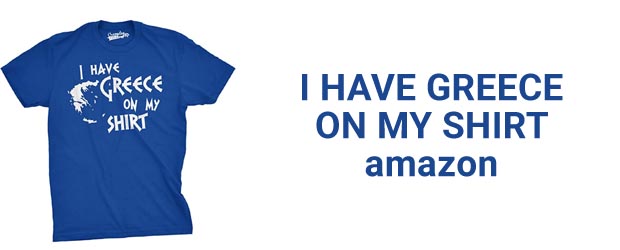 I Have Greece On My Shirt Funny Pun Geography Country Tee (Blue) - XL
---
Create Amazon Business Account - save time and money on business purchases with competitive B2B prices and discounts
---
Andros: The Little England of the Cyclades - AMAZON