August 18, 2012
Debt Extension of 2-years Needed: Study
Greek finance ministry officials are saying that studies indicate that a 'breather' for the Greek economy would help the Greece recover from regular quarterly contractions, and to allow for a sustainable debt-repayment schedule. Greek Prime Minister Samaras is expected to use the study as part of his argument to renegotiate some of the terms of the bailout treaty.
The current Greek deficit against GDP is 9.3 percent, with a goal of 3% by 2014 under the plan agreed upon with eurozone/IMF/ECB lenders.
The expected decline projected of 4.7% for the entire year of 2012 has already been outstripped by the actual 6.35% decline for just the first half of 2012. The original treaty clause between Greece and the 'troika' allows for revision of terms if recession conditions are deeper than projected by the plan.



---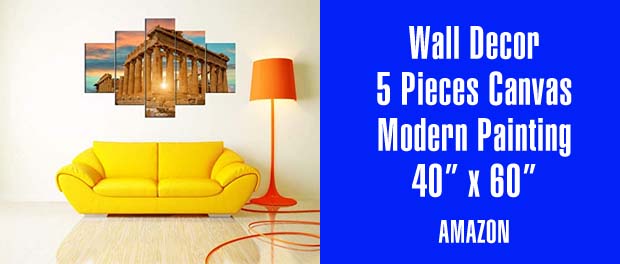 Parthenon Temple on the Acropolis of Athens Greece Artwork Wall Decor 5 Pieces Canvas Modern Painting Wall Art Home Decoration for Living Room Pictures HD Printed Framed Ready to hang(60''Wx40''H)
---
Create Amazon Business Account - save time and money on business purchases with competitive B2B prices and discounts