August 6, 2012
Athens Police have massive roundup of illegals over weekend
News reports say that Greek police detained 4,900 people, ultimately keeping 1,130 for possible deportation.
There are over 800,000 legally-registered immigrants in Greece, with an estimate of over 350,000 illegally residing in the country.
Because of the fear of Syrian refugees entering into Greece via Turkey, the Greek government recently tripled guards along its border with the Turkish state. The burgeoning civil war in Syria in some ways echoes the violence in Lebanon from early decades, in which Greece was the destination for many Lebanese (for example, during the 1970s warfare in Beirut).
Xenophobia in Greece
2018 On Anniversary Of Death, Bakari Henderson's Killing Sheds Light On Racism In Greece - Newsone
2012 Golden Dawn continue ascendancy - UK Telegraph Nov 2012
Dressed in black shirts with faces hidden by helmets - Golden Dawn - Oct 2012
Anti-Semitism gets growth spurt amid economic troubles of Greece - Feb 21, 2011
17,000 people detained around Athens - September 5, 2012
Amnesty attacks Greek detention of migrant children - July 30, 2010
Hunger Strike Ends for Illegal Immigrant Group in Athens - March 9, 2011
Vigilante attacks on non-Greeks increasing - Dec 2010
Jewish Museum in Athens vandalized - July 2010



---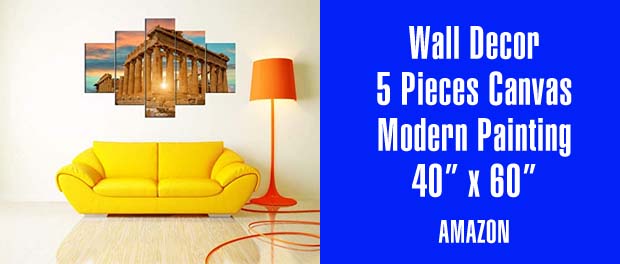 Parthenon Temple on the Acropolis of Athens Greece Artwork Wall Decor 5 Pieces Canvas Modern Painting Wall Art Home Decoration for Living Room Pictures HD Printed Framed Ready to hang(60''Wx40''H)
---
Create Amazon Business Account - save time and money on business purchases with competitive B2B prices and discounts