August 6, 2012
Will EU unity disintegrate in a war of words?
Greece "Like trying to water a desert"
eKathimerini describes how the war of words within German politics (in this case, between Guido Westerwelle of the FDP Free Democrats versus Markus Soeder of the Christian Social Union) creates reverberations throughout Europe, and especially Greece:
"German Foreign Minister Guido Westerwelle on Monday warned politicians to rein in the language they use about the euro zone debt crisis after a weekend of ugly exchanges in the German press over Italy and Greece.

..."The tone in the debate is extremely dangerous," Westerwelle said in a statement released in Berlin.

..."The situation in Europe is too serious for that and there's too much at stake,» Westerwelle added.

..."In this situation you have to apply the old mountain climbing rule," the CSU's Soeder said on Sunday. "If someone is hanging on your rope and pulling you down into the abyss with him, you have to cut the rope. We are at that stage now. If we don't cut the rope on which Greece is hanging in time, Germany could be in danger."

Soeder also told Bild am Sonntag newspaper that giving Greece aid "is like trying to water a desert".



---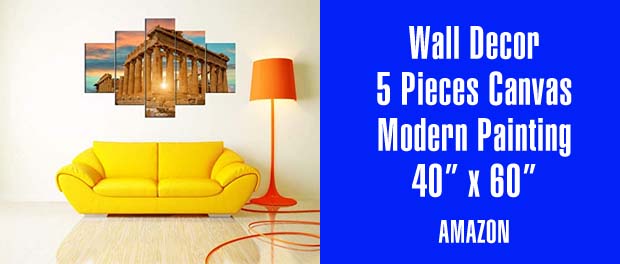 Parthenon Temple on the Acropolis of Athens Greece Artwork Wall Decor 5 Pieces Canvas Modern Painting Wall Art Home Decoration for Living Room Pictures HD Printed Framed Ready to hang(60''Wx40''H)
---
Create Amazon Business Account - save time and money on business purchases with competitive B2B prices and discounts