April 23, 2012
Profile of Antonis Samaras 'Greece's compassionate conservative'
With elections set for May 6, the Greek political parties are in a fight to present their own idea of how to solve the crisis, and to sell those notions to the Greek populace that has had its patience thinning step by step as the pain of austerity and the revelations of government malfeasance over the last decades has created bitter resentments. Article written by Anthee Carassava at the Washington Post:
"This is the worst financial crisis in contemporary history," The Socialists "brought us to the verge of an unruly default with the most catastrophic consequences," and "Unemployment is our society's worst plague."

...Throughout his 60 minute speech, Samaras, a tall, athletic-looking man of 60, mixed patriotic paeans with bitter bites and slights against PASOK — the Socialist party with which he begrudgingly teamed up in November to push through a landmark loan and debt restructuring deal that brought Greece back from the brink of default.

Still, as he spoke of hard-nosed, business-minded economics, such as slashing corporate tax from 23 percent to 15 percent, spurring economic recovery and handing management of money losing monopolies to private executives to cut public waste, he struck a chord with voters on his Greek rendition of compassionate conservatism.

...Samaras, though, has always been a bit of a renegade, from his college years at Amherst University — where he dropped his pre-med studies to join the ranks of economics after a motivating speech by John Kenneth Galbraith — to his erratic career in politics.

Infused by the abrasive rants of radical thought that gripped the 1970s, great groundswells of popular movements influenced his thinking, pushing him to break out of his sheltered aristocratic upbringing and alter his values and even his looks.

At one point, he ditched his usual blue-blazer and gray slacks, sported jeans and a scruffy Van Dyke to show his defiance to the Greek military junta, which, among other things, banned beards during its 1967-1974 rule of the country. He was also detained after joining hundreds of other students in blocking traffic at Westover Air Force Base, to protest new Vietnam War policies in 1972."
Samaras has been in leadership for New Democracy since 2009.
Related
Samaras "We need breathing space"
'Greek exit could end democracy in Greece'
August 22, 2012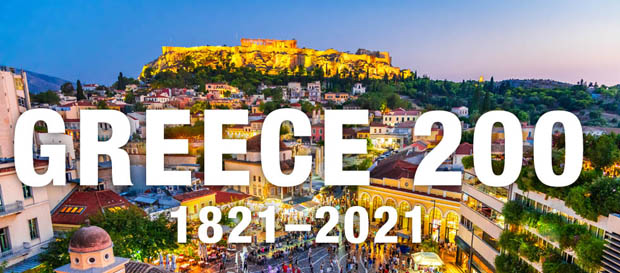 ---
Advertisement: I am an Amazon affiliate
Fodor's Essential Greece: with the Best Islands (Full-color Travel Guide)