April 21, 2012
Election will not "change much"
The Economist predicts: "The voters may be unhappy, but the election will not change much"
"Opinion polls suggest that the May 6th vote is unlikely to produce a clear result. Yet the leaders of the PanHellenic Socialist Movement (Pasok) and the conservative New Democracy (ND) party, fractious coalition partners for five months, are spoiling for a fight, even if their parties end up joining forces in government again.

The voters are angry with ND over a public-spending spree that set Greece on the road to ruin, and with Pasok for failing to haul it back from the brink. ND has a modest but persistent poll lead. But Antonis Samaras, its leader, trails Evangelos Venizelos of Pasok by a small margin as the better choice as prime minister. Many Greeks plan to abstain. "



---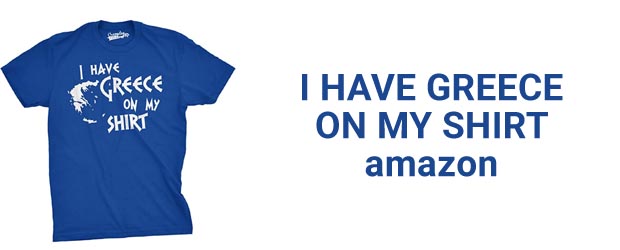 I Have Greece On My Shirt Funny Pun Geography Country Tee (Blue) - XL
---
Create Amazon Business Account - save time and money on business purchases with competitive B2B prices and discounts
---
Andros: The Little England of the Cyclades - AMAZON