September 18, 2011
Greek future "depends on phone calls"
Phone conferences Monday and Tuesday are the method the European Commission, IMF and ECB are talking with the Papandreou government to decide the immediate financial future of the country. The big question is if Greece will receive the sixth tranche payment (€8 billion) from the aid package put together in July which altogether totaled €109 billion in aid through a variety of mechanisms, all connected to Greek fulfilling an unpopular austerity program that is either reforming the countries economy, or wrecking it, depending upon the point of view.
Talks on Monday ended without agreement or decisions and are set to continue on Tuesday.
Meanwhile, the rhetoric of media voices saying Greece is on the brink of default has reached the highest pitch since the calamity began in December 2009.
This Geoffrey Smith article ("Should Busted Greece Stay In Euro Zone ") at the Wall Street Journal attempts to go through all the ramifications, socially and economically, of a Greek default, and all of them are laden with doom:
"Pace Nouriel Roubini and others, an exit from the euro zone and the re-introduction of the drachma is not the way to go. In the absence of a legal framework for such a step, a Greece that had defaulted, devalued and struck out on its own would not find that, with one bound, it was free. It would run straight into a hideous and paralyzing storm of lawsuits over who had the right to be repaid in euros and who got drachmas instead.

Advocates of a euro-zone exit argue that domestic liabilities should be repaid in new currency and foreign ones in euros. That may just be legally enforceable in a single market which supposedly guarantees non-discrimination within the whole European Union (although I doubt it). However, even if applied, it would reward all those—generally better off and more sophisticated Greeks—who have already taken their money out of the country. It would complete the impoverishment of one half of Greek society to the benefit of the other. Even in a world where there are only unfair solutions left, this would be an injustice with potentially disastrous consequences."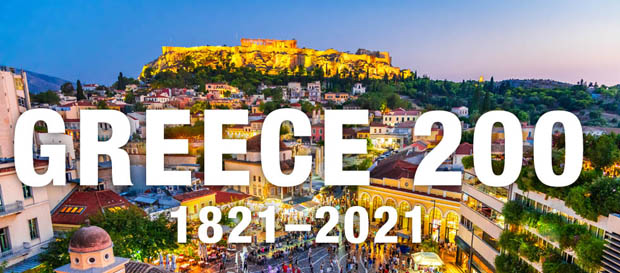 ---
You will see Amazon links on this web site because I am an Amazon affiliate. I earn from qualifying purchases.
Fodor's Essential Greece: with the Best Islands (Full-color Travel Guide)
---

---