July 18, 2011
"Moment of destiny approaches for the Euro" - Kathimerini
Article at ekathimerini outlines the various schemes and political problems each scheme encompasses as the Thursday summit meeting approaches, with Greece (and Italy, and others) on the line.
"...The debt crisis has made leaders of the core eurozone countries balk at the prospect of having to explain to taxpayers that they will have to provide further loans or help to debt-laden members. However, as more countries become caught up in the crisis, the balance may tip in Greece's favor.

It was significant that last week Giulio Tremonti, the finance minister of Italy, a country that had until recently evaded the clutches of the debt crisis, pleaded for Europe's politicians to be bolder. "Today in Europe there is an appointment with destiny," he said. "Salvation does not come through finance but from politics. But politics cannot make any more mistakes."
---



---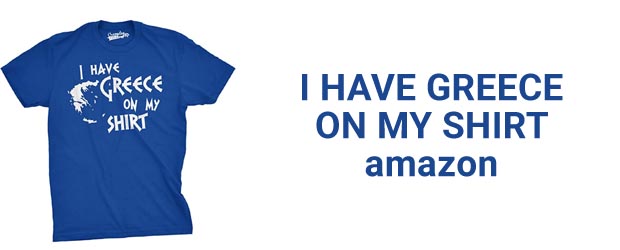 I Have Greece On My Shirt Funny Pun Geography Country Tee (Blue) - XL
---
Create Amazon Business Account - save time and money on business purchases with competitive B2B prices and discounts
---
Andros: The Little England of the Cyclades - AMAZON