June 24, 2011
World Stocks rally over Greece
At CNN Money, Friday stock activity was up due to better news out of Athens and China:
"World markets rallied Friday after the so-called Troika - the European Commission, the International Monetary Fund and the European Central Bank - reached an agreement with Greek authorities on a belt-tightening plan for the economy.

An op-ed piece by China's premier saying his nation is balancing growth and keeping prices are under control contributed to the rally."
Negotiations are ongoing with banks holding Greek debt [Bloomberg]:
"German Chancellor Angela Merkel's government said banks and insurers will recognize their "very high interest" in sharing the burden of a Greek financial package and an agreement will be reached in the next nine days.

Negotiations with private banks and insurers to participate in a financial package to prevent Greece from defaulting on its debt will wrap up by July 3..."

...An EU statement spoke of the need for "informal and voluntary rollovers of existing Greek debt at maturity," avoiding a coercive exchange that would lead credit-rating companies to declare Greece in default."
---
---



---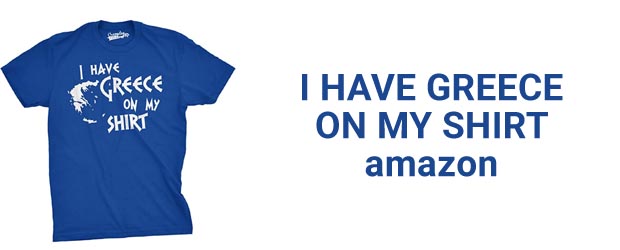 I Have Greece On My Shirt Funny Pun Geography Country Tee (Blue) - XL
---
Create Amazon Business Account - save time and money on business purchases with competitive B2B prices and discounts
---
Andros: The Little England of the Cyclades - AMAZON