May 9, 2011
New eurozone idea: Demand for Collateral.
How is Greece like Lando Calrissian in The Empire Strikes Back? They're both complaining that this deal is getting worse all the time. Some are speculating that the Greeks might just tell the ECB and the EU to go pound sand. "Monty" at Ace-Spades blog
A Bloomberg report by James G. Neuger and Brian Parkin on the situation:
" European Union officials may require Greece to provide collateral for aid as policy makers struggle to prevent the euro area's first sovereign debt restructuring, said a person with direct knowledge of the situation.

Expanding the 110 billion-euro ($158 billion) lifeline Greece received last year may mean that assets or revenue from asset sales are used to secure extra funds, the person said. Demanding collateral, an idea floated last year by Finland, may help avoid a political backlash against bailouts. "



---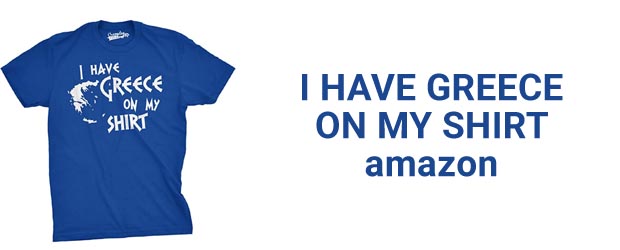 I Have Greece On My Shirt Funny Pun Geography Country Tee (Blue) - XL
---
Create Amazon Business Account - save time and money on business purchases with competitive B2B prices and discounts
---
Andros: The Little England of the Cyclades - AMAZON