May 5, 2011
Civil servant work week going to full 40-hours
Although well below the average for full time employment as compared to the rest of Europe (see a chart of averages in Europe here), one of the traditional benefits of the Greek civil servant was a shorter week. At one time this was a direct reflection of the Greek 'ideal civil servant' being a female who also had a number of home responsibilities to take care of, but in a pressured process coming out of the IMF/eurozone bailout terms, Greek government has to create cost-saving efficiencies where ever it can. From the Wall Street Journal:
Later this month, parliament is expected to approve a new law raising the minimum working week for public servants to 40-hours, effective immediately, replacing the 37.5-hour week that has been in force for the past 30 years.

The government reckons that those additional 2.5 hours per week is equal to hiring 45,000 new civil servants and should produce more than €1 billion in savings each year—something that matters given Greece's cash-strapped budget position.

It also represents the latest effort by the government to scale down Greece's voluminous civil service as it scrambles to narrow the country's budget deficit and remake its hidebound economy.

Since coming to office in October 2009, the Socialist government has also pledged to hire only one new public servant for every five that leave, while it has also moved to slash the number of local governments by two-thirds as of this year.

By the end of its four-year term, the government says Greece will have 200,000 fewer civil servants than the roughly 750,000 it has now. Likewise, the public sector wage bill will shrink by almost 30% by 2013, to €16 billion a year from €22 billion now.



---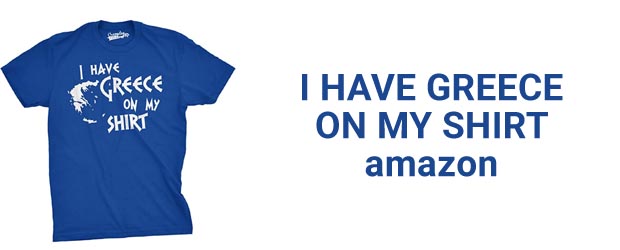 I Have Greece On My Shirt Funny Pun Geography Country Tee (Blue) - XL
---
Create Amazon Business Account - save time and money on business purchases with competitive B2B prices and discounts
---
Andros: The Little England of the Cyclades - AMAZON