The 2010 Greece Fire-Sale
As the economic collapse pciked up steam and the bail-out planning coalesced, a "fire sale" of state run properties was added into the Greek rescue plan, courtesy the EU "junta" planning.
June 6, 2010
"Fire Sale" shopping list
The Greek government is moving forward on privatization requirements of the bailout plan, putting together a list of shares in state controlled businesses. Original list via Reuters:
Public OSE railways: 49 percent stake (has losses of about 1 billion euros a year and estimated debts of about 10 billion euros)
Athens and Thessaloniki water utilities: both turn profits and are considered highly attractive to foreign buyers
Greek shipping ports: Piraeus is controlled 74% by the government, and Thessaloniki and peripheral ports are mostly state owned too. The plan is to retain majority control of the ports but to attract 'strategic investment' to get upgrades made. China is already involved at Piraeus with a 35-year deal.
Athens Airport: German company Hochtief already has a 40% stake and a 30 year deal from 1995. Greece wants to extend the existing deal.
Casinos: the state will sell off its ownership in the Mount Parnes and Corfu facilities. It wants to expand its control over the nominally illegal internet betting, and to change the royalty and licensing system to gain more in fees.
Real Estate: The Greek government is involved in a myriad of real estate operations and will move to pool them together into two main companies and put them onto the stock exchange to attract investment.
Obviously the Greek government is trying to retain advantages in the investment partnerships. Will what they're offering be enough to attract money? What kind of concerns about volatility (let alone longevity) with the current PASOK government will play with potential partners? And how much of this involvement with foreign governments and companies raise the ire of Greek citizens that already are complaining the government has sold-out too much to foreign interests already?
---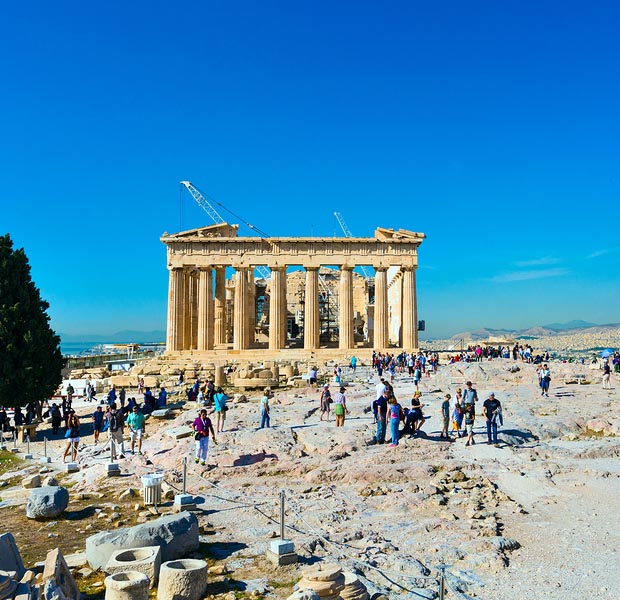 ---



---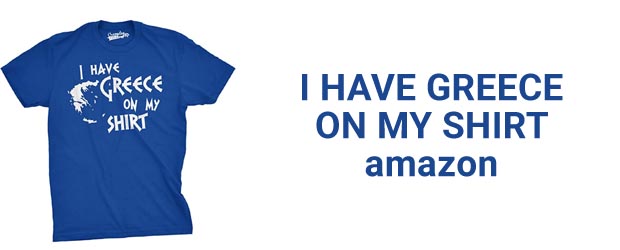 I Have Greece On My Shirt Funny Pun Geography Country Tee (Blue) - XL
---
Create Amazon Business Account - save time and money on business purchases with competitive B2B prices and discounts
---
Andros: The Little England of the Cyclades - AMAZON