June 24, 2011
Greek bankruptcy can be like "G.M.," instead of Lehman Brothers
Speculative article at The New York Times by by Rob Cox and Richard Beales:
"Investors fixated on the possibility that a Greek default would deliver a shock akin to the Lehman Brothers collapse in 2008 might want to consider another analogy. A restructuring of Greece's obligations could more closely resemble the orderly wind-down of General Motors. The carmaker's bankruptcy filing didn't cause the market or economic Armageddon that followed Lehman's demise.

...If European policy makers want a Greek bankruptcy to end up like a G.M. nonevent rather than a Lehman-style catastrophe, the main lesson is they need to prepare. They've certainly had lots of time. The snag is that they've squandered it. "



---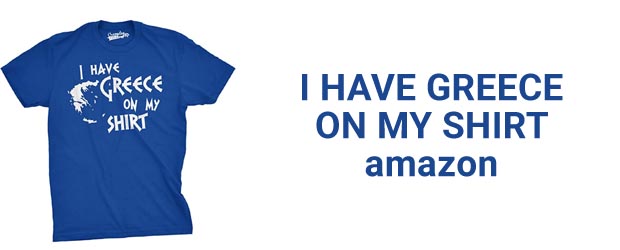 I Have Greece On My Shirt Funny Pun Geography Country Tee (Blue) - XL
---
Create Amazon Business Account - save time and money on business purchases with competitive B2B prices and discounts
---
Andros: The Little England of the Cyclades - AMAZON