Corinth Canal, Greece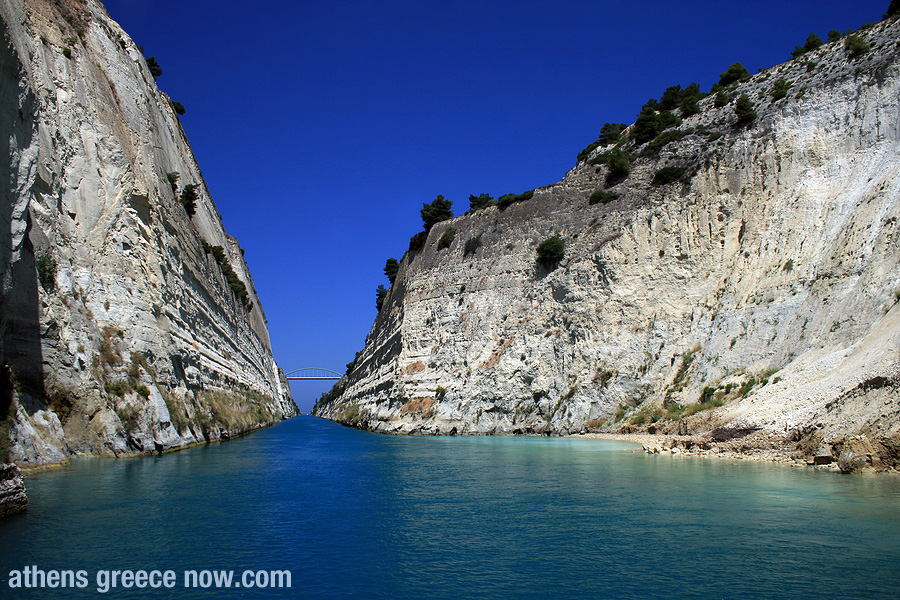 Source: Big Stock Photo
---
Photo below: Corinth Canal, image by "Alterego" from the Wikipedia open source photo page.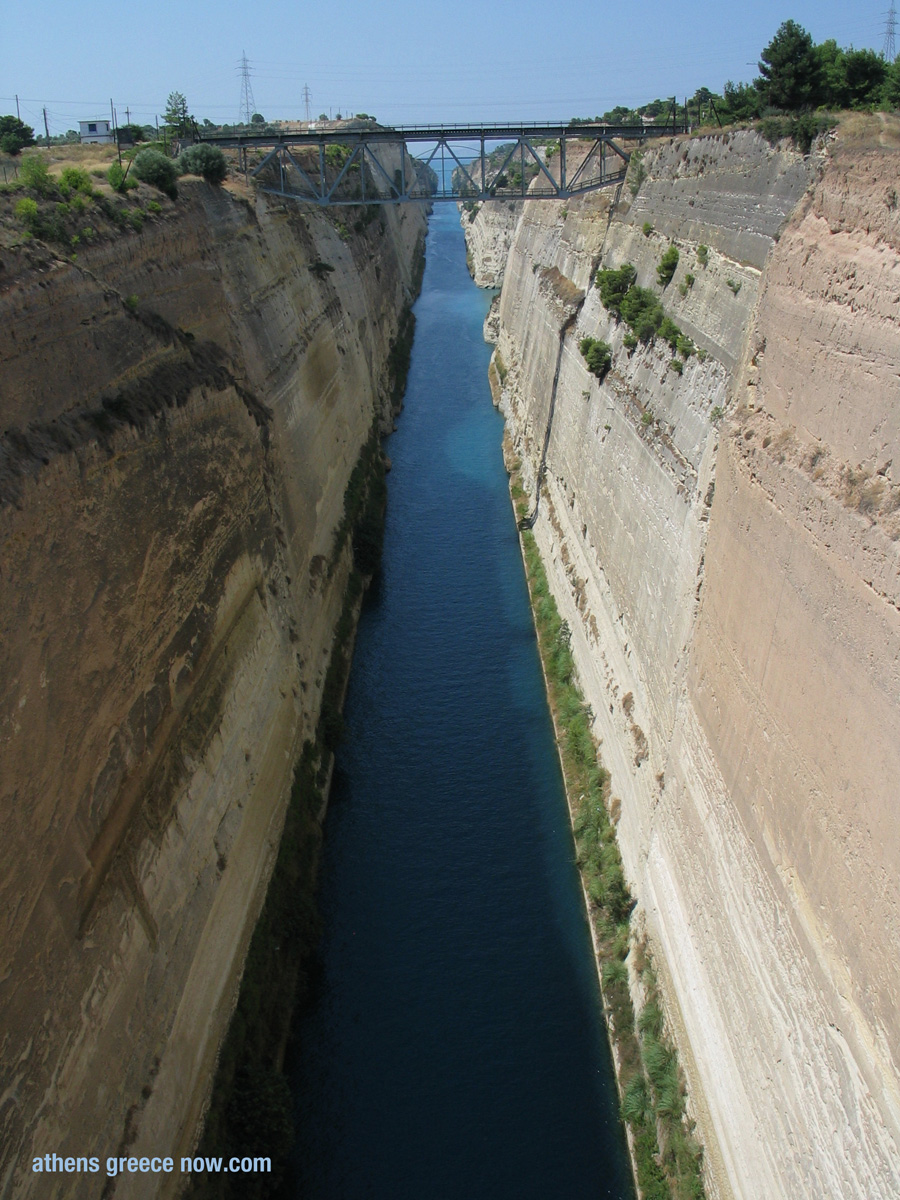 ---
The Country Cooking of Greece - Amazon - 384 Pages
Corinth Canal, Greece
The Corinth Canal separates the Peloponnese from mainland Greece and provides a connection between the the Gulf of Corinth with the Saronic Gulf. The canal cuts through the narrow Isthmus of Corinth, is 6.3 kilometres (3.9 miles) in length. The canal was built between 1881 and 1893.
---
View a 1974 image of the Corinth Canal, with the Colonel's Phoenix and Soldier emblem hanging from the bridge.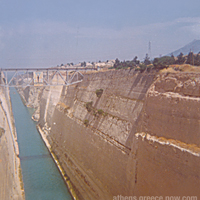 The Acropolis in Athens Greece
The Acropolis - Parthenon and More
---
---
LIVE CAM VIEWS
---