Corinth Canal, Greece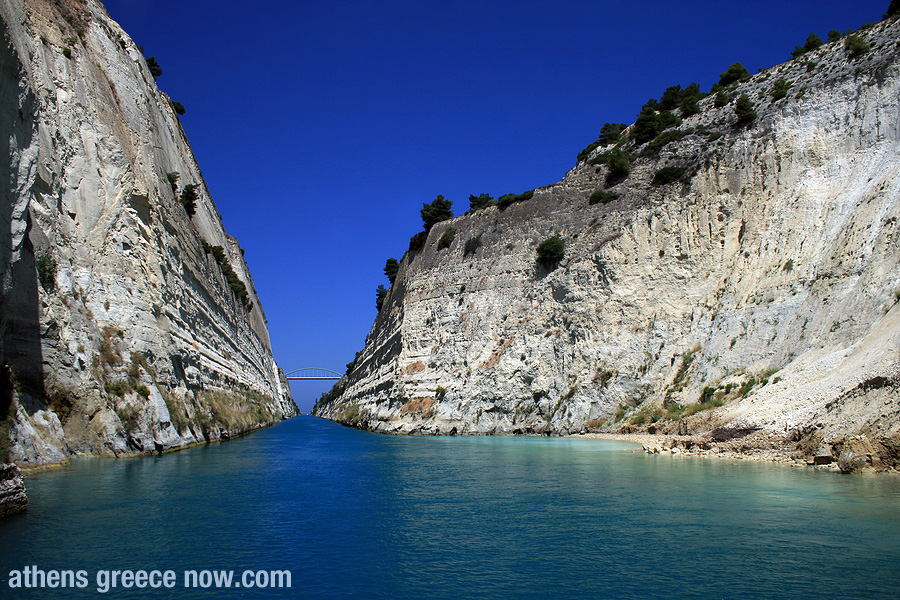 Source: Big Stock Photo
---
Photo below: Corinth Canal, image by "Alterego" from the Wikipedia open source photo page.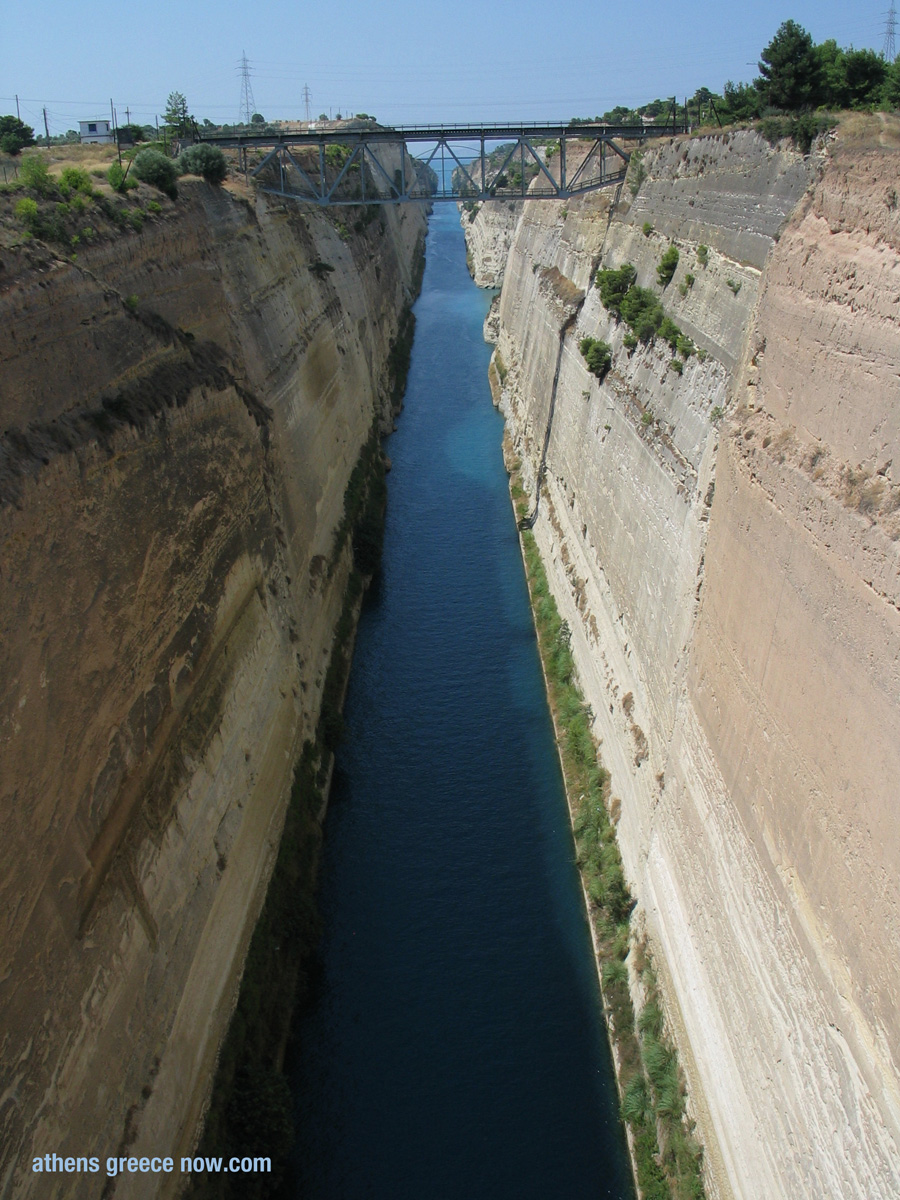 ---
Greeece and the IMF
: Joined the IMF on Dec 27, 1945.
---
Current amount of IMF/EU loans to Greece
: €240 billion (US $397bn).
---
Greek Account Deficit 2012
2.9% of GDP
Greek Account Deficit 2011 9.9% of GDP
Greek Account Deficit 2008 14.7% of GDP
---
GDP estimate
(4th quarter 2012):-6.0%
GDP estimate (3rd quarter):-7.2%
GDP estimate (2nd quarter):-6.3%
---
Greek foreign exchange reserve
Dec 2012: €5.5 Bn
---
Unemployment
Oct 2012: 26.8%
---
Import Price Index
- Greece is heavily dependent upon import items. Increase of 2.4% calculated between June 2012 and June 2011.
---
Demographics:
ELSTAT
put the population of Greece ("registered population") at 9,903,628 for 2011.
Population of Athens:
Municipality: 655,780
Metropolitan: 3,737,550
Urban: 3,074,160
2012 estimates non-Greek immigrants at over 800,000 (legal) and 350,000+ (illegal) in Greece.
---
---
---
---
Where to Flee.com - Time for a new place to live?
---
---
TOP PAGES:
RSS FEED
---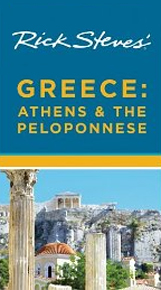 Rick Steves' Greece: Athens & the Peloponnese amazon.com
---
Credit Ratings around the world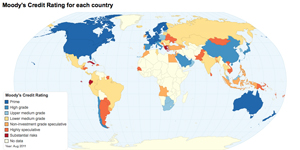 Nice interactive world map that shows the credit ratings for sovereign nations around the planet. That's right: Greece has a burning red "substantial risk" rating at present.
With national ratings and global banks all experiencing a phenomenon of credit rating 'adjustments', I don't know for how long this chart will be accurate.
Entire chart at chartbin.com
---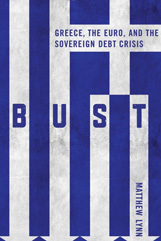 Bust: Greece, the Euro and the Sovereign Debt Crisis - By Matthew Lynn amazon.com
---

Greece's 'Odious' Debt: The Looting of the Hellenic Republic by the Euro, the Political Elite and the Investment Community - By Jason Manolopoulos amazon.com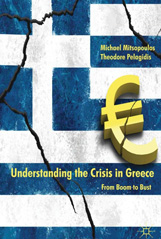 Understanding the Crisis in Greece: From Boom to Bust - By Theodore Pelagidis amazon.com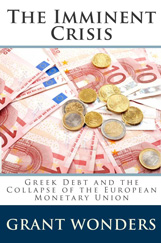 The Imminent Crisis: Greek Debt and the Collapse of the European Monetary Union amazon.com

Eyewitness Greece - Athens and the Mainland - 352 Pages
---
Corinth Canal, Greece
The Corinth Canal separates the Peloponnese from mainland Greece and provides a connection between the the Gulf of Corinth with the Saronic Gulf. The canal cuts through the narrow Isthmus of Corinth, is 6.3 kilometres (3.9 miles) in length. The canal was built between 1881 and 1893.
---
View a 1974 image of the Corinth Canal, with the Colonel's Phoenix and Soldier emblem hanging from the bridge.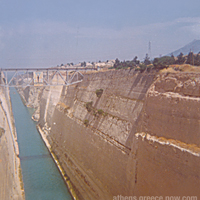 The Acropolis in Athens Greece
The Acropolis - Parthenon and More
---
Travels with Epicurus: A Journey to a Greek Island in Search of a Fulfilled Life
---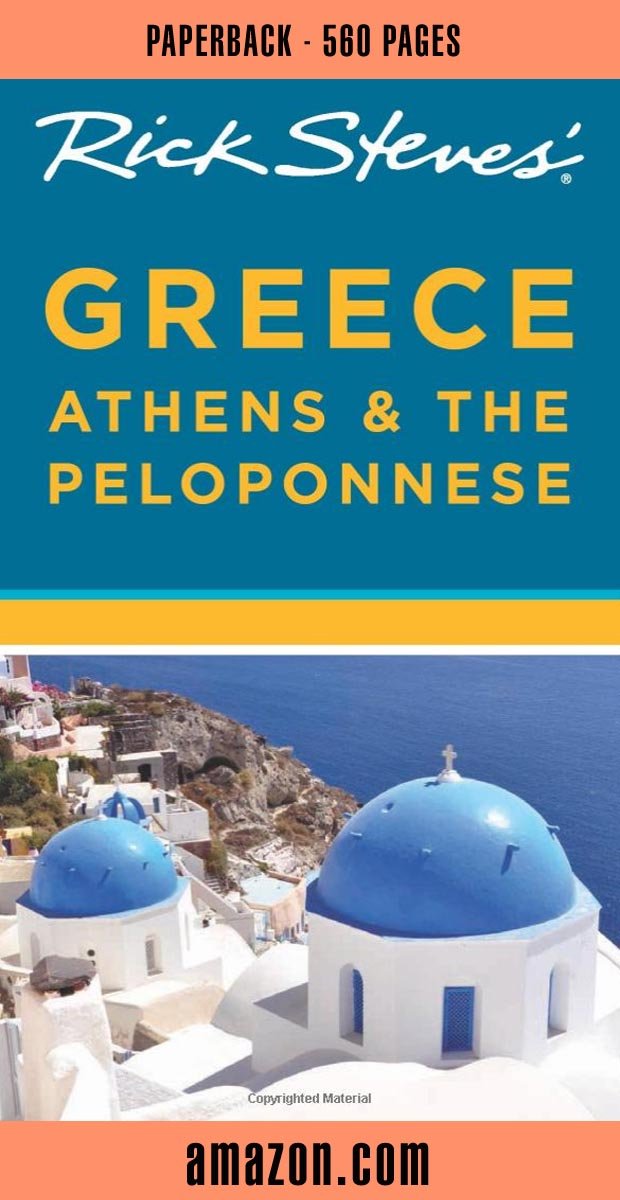 Rick Steves Greece: Athens & the Peloponnese
---
---
---