Greeece and the IMF
: Joined the IMF on Dec 27, 1945.
---
Current amount of IMF/EU loans to Greece
: €240 billion (US $397bn).
---
Greek Account Deficit 2012
2.9% of GDP
Greek Account Deficit 2011 9.9% of GDP
Greek Account Deficit 2008 14.7% of GDP
---
GDP estimate
(4th quarter 2012):-6.0%
GDP estimate (3rd quarter):-7.2%
GDP estimate (2nd quarter):-6.3%
---
Greek foreign exchange reserve
Dec 2012: €5.5 Bn
---
Unemployment
Oct 2012: 26.8%
---
Import Price Index
- Greece is heavily dependent upon import items. Increase of 2.4% calculated between June 2012 and June 2011.
---
Demographics:
ELSTAT
put the population of Greece ("registered population") at 9,903,628 for 2011.
Population of Athens:
Municipality: 655,780
Metropolitan: 3,737,550
Urban: 3,074,160
2012 estimates non-Greek immigrants at over 800,000 (legal) and 350,000+ (illegal) in Greece.
---
---
---
---
Where to Flee.com - Time for a new place to live?
---
---
TOP PAGES:
RSS FEED
---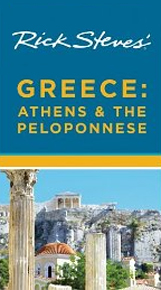 Rick Steves' Greece: Athens & the Peloponnese amazon.com
---
Credit Ratings around the world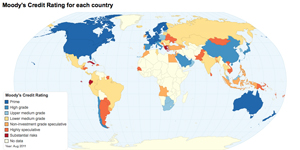 Nice interactive world map that shows the credit ratings for sovereign nations around the planet. That's right: Greece has a burning red "substantial risk" rating at present.
With national ratings and global banks all experiencing a phenomenon of credit rating 'adjustments', I don't know for how long this chart will be accurate.
Entire chart at chartbin.com
---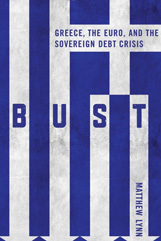 Bust: Greece, the Euro and the Sovereign Debt Crisis - By Matthew Lynn amazon.com
---

Greece's 'Odious' Debt: The Looting of the Hellenic Republic by the Euro, the Political Elite and the Investment Community - By Jason Manolopoulos amazon.com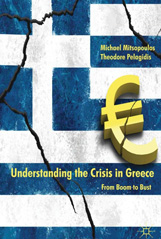 Understanding the Crisis in Greece: From Boom to Bust - By Theodore Pelagidis amazon.com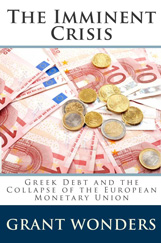 The Imminent Crisis: Greek Debt and the Collapse of the European Monetary Union amazon.com

Eyewitness Greece - Athens and the Mainland - 352 Pages
---
Greece and the economic crisis
March 27, 2015
Is The ECB Right To Play Hardball With Greece? - Forbes
"...the ECB has strictly limited the amount of liquidity which Greek banks can get through the Emergency Liquidity Assistance (ELA). It has now moved to reviewing the provision on a weekly basis and tends to only increase it by a few hundred million. For example, earlier this week it increased it from €69.8bn to €71bn. While the overall amount remains high, the increases are often below what is requested by the Central Bank of Greece, which believes they do not provide enough cover for the high deposit outflows.

...Under the bailout programme there is a limit on the amount of short term debt (T bills) which Greece can issue – currently €15bn. But there are another couple of limits which the ECB enforces. The first came to a head earlier this week when the ECB legally confirmed that Greek banks can no longer buy any more short term Greek debt.

...This time around though, it [ECB] does have to take some responsibility for where it has ended up. Throughout the crisis the ECB has mixed political actions – sending covert letters trying to influence policy, altering collateral requirements for struggling states – with a rules based approach – limiting ELA based on strict criteria, only buying certain assets."
---
Greece to Send List of Economic Overhauls to Creditors - WSJ
"Greece will send a draft list of economic overhauls to its creditors later on Friday, which it hopes will help unlock bailout aid, two government officials said.

...Greece has accelerated its efforts on the overhaul plans in recent days after German Chancellor Angela Merkel convinced Greek Prime Minister Alexis Tsipras in Berlin on Monday that there was only one way for Athens to secure the financing it needs: substantive economic overhauls.

As the county is running increasingly low on cash, it hopes that eurozone finance ministers can meet and approve its overhaul program as early as next Wednesday. "
---
Tsipras fails to convince his German allies - Associated Press
"While the atmosphere was good in talks between Tsipras and Chancellor Angela Merkel this week, an improvement in tone may not help resolve a standoff over the reforms required to unlock aid, according to a German government official familiar with the chancellor's strategy on Greece who asked not to be named because the meeting was private.

Members of Merkel's Social Democratic coalition partners, who have sought to strike a more moderate tone on Greece than her party, were left unconvinced that he can resolve the crisis.

"What's coming out of Greece is moving completely in the wrong direction," Joachim Poss, a Social Democratic lawmaker who is the party's deputy parliamentary spokesman on finance policy, said in an interview. "The situation is really worrying — we're stunned watching the developments."

...Ministers are unlikely to consider the latest proposals before the Easter holiday, an EU official said, requesting anonymity because talks are private."
---
Keeping your spirits up: life as a young man in Greece - Euro News
"Europe's youth have been the worst affected by the euro-zone economic crisis. In Greece youth unemployment rose to 51.2 percent in 2014, resulting in bleak career prospects for young Greeks.

"...Being a student in Greece, feels like permanently not being able to see light at the end of a tunnel," describes Rafael. "You study for years, yet you are aware that you will never find a job in your field," he continues.

In addition to the dysfunctional educational system in Greece, young Greeks have to face new overwhelming challenges. "The financial crisis has ruined my dreams, my family's, as well as those of millions of other people in this country," Rafael says. He is worried about the time when he will have to finish his studies and find employment.

He believes that bad decisions were made in the choice of the elected representatives in many countries, resulting in a system that favours the interests of a few. "The EU is created to benefit certain countries and nothing more," he states."
---
March 26, 2015
Bank deposit drain adds pressure on Tsipras- Fox News
"Greek bank deposits dropped by more than 7.5 billion euros ($8.2 billion) in February, ramping up pressure on the country's teetering financial system as its government scrambles to reach a deal with creditors.

The central bank of Greece Thursday said private and business deposits dropped to 140.5 billion euros ($154.2 billion) by the end of February."
---
No, Greece isn't the most unhelpful country ever, IMF says - Market Watch
"The International Monetary Fund on Thursday denied a report that officials view Greece as the most unhelpful country the organization had ever dealt with in its 70-year history.

"There is no basis in fact for that contention. No such remark was made," said IMF spokesman William Murray at a news conference.

Bloomberg had reported on March 18 that IMF officials had told their euro-area colleagues that Greece stands out as its worst client ever.

...Greece is locked in talks with the IMF and European creditors on a deal on economic reforms that would unlock 7.2 billion euros in aid. Greece needs the funding as it faces several major debt repayments in early April."
---
In Greece Governments Change, But Impunity Remains - Greek Reporter
"Tuesday's decision to essentially set free former finance minister Giorgos Papakonstinou for tampering with the infamous Lagarde list created an outrage among the crisis-stricken public that wanted, at last, to see justice done.

Papakonstantinou served in the George Papandreou PASOK administration between October 2009 and June 2011. In 2010, Christine Lagarde, now chief of the International Monetary Fund, gave the Greek government a list of over 2,000 alleged tax evaders with big accounts in Swiss bank HSBC. Papakonstantinou was accused of erasing the names of three relatives on the list.

...Papakonstantinou was facing 10 years in prison for felony. Yet, he was cleared of charges of causing damage to the state and was found guilty of a misdemeanor, namely for doctoring a document. He only got a one-year suspended jail sentence. A good slap on the wrist would probably hurt more.
---
March 25, 2015
European Central Bank to ban embattled Greek banks from holding government bonds - UK Telegraph
"The European Central Bank is set to tighten the noose on Greece a day after the president of the Bank denied the institution was "blackmailing" Athens into agreeing to bail-out conditions.

According to reports, the ECB will move to officially ban Greek banks from increasing their holdings of the country's short-term sovereign debt, in a bid to break a potentially toxic link between lenders and the stricken sovereign.

The restriction will place a further squeeze on the cash-strapped Greek government, which could run out of money to pay wages and pensions by the end of next month.

Speaking to the European Parliament on Monday, Mario Draghi denied the ECB was acting unfairly towards the Leftist government: "We haven't created any rule for Greece, rules were in place and they've been applied," said Mr Draghi."
---
Greece wants 1.2-billion euros back from EU - Yahoo News
The title of this AFP story changed to "charm offensive" but the original title is in the web page address string.
" The leader of the eurozone's finance ministers, Jeroen Dijsselbloem, also said technical talks on Athens' reforms were "flowing again" after an unimpressive start, while the European parliament chairman expressed hope for a deal by the end of the week.

"In my opinion, by the end of the week we will reach a new understanding," European Parliament chief Martin Schulz said in an interview in Italy's La Repubblica newspaper.

Greek government spokesman Gabriel Sakellaridis told Mega TV on Tuesday that Athens' detailed reform proposals would be delivered "by Monday at the latest."

Greece is facing a cash squeeze caused by the non-delivery of EU-IMF loans since the radical Syriza party came to power in January promising to roll back austerity reforms.

Greece's creditors have made it clear that no funds remaining in the 240-billion-euro ($260 billion) bailout will be disbursed until Athens presents a credible reform blueprint to replace unpopular austerity measures."
---
March 24, 2015
Greece promises list of reforms by Monday to unlock cash - Reuters
"Athens is rushing to get the list ready before state coffers run empty, which is expected to happen in a few weeks without more aid.

Greek Prime Minister Alexis Tsipras met with German Chancellor Angela Merkel in Berlin on Monday but Sakellaridis said the two only discussed the outline of the reforms without going into depth.

"I believe points of convergence were found," he said. "
---
March 23, 2015
Tsipras, Merkel display goodwill, little sign of debt progress - Reuters
"Yet despite warm words on the new leftist premier's first official visit to Berlin, it was unclear if they had narrowed differences on economic reforms Greece must implement to win urgently needed fresh cash from its creditors. The two leaders were due to discuss the reforms in greater depth over dinner.

Tsipras insisted he was not in Germany to solve Greece's pressing liquidity problems but to find common ground to move forward in the euro zone.

....But outside the Chancellery in Berlin, where he and Merkel reviewed an honour guard, the Greek prime minister encountered a friendly crowd trying to put a positive face on bilateral ties. They waved banners with pink hearts proclaiming "Germany loves Greece" and vice-versa and a Greco-German couple kissed.

Merkel, accused in Greece of seeking to force more austerity on a devastated economy, was looking for concrete ideas from the leftist premier on how to resolve the standoff over concluding a bailout programme worth 240 billion euros (175 billion pounds)."
---
Greece the only villain in euro crisis? Don't believe it! - CNN
"Spain's unemployment rate is 23.7%, down from a high of almost 27% in 2013. More than a fifth of its workers have been jobless for the last four years. More than half of its young people are out of work and have been for years. There is regularly talk of a lost generation in Spain and Greece. Like Greece, Spain's investment bubble burst when the financial crisis hit and it had to seek a bailout (although a much smaller one) to prevent its domestic banks from collapsing. Spain's economy also shrank during the crisis and its debt to GDP ratio has shot up dramatically.

If Greece and Spain have such wildly different approaches to fiscal prudence, what can explain the crisis they both find themselves in?

The answer is not fiscal virtue. Something else is going on. That something else, in large part, is the euro.

...The inability to set interest rates in line with the economic conditions meant that in the early 2000s, Spain and Greece couldn't raise interest rates to cool their over-heating economies. The over-heating was largely caused, by the way, by the frenzied (and ultimately reckless) lending in both countries by German and other core European banks."
---
Sclavounis resigns - WSJ
"Greece's bank-rescue fund Chairman Christos Sclavounis resigned, two senior government officials said Monday.

"The Greek government accepted his resignation and the Finance Ministry is expected to announce his replacement in the Hellenic Financial Stability Fund", said a senior government official.

The Hellenic Financial Stability Fund is Greece's bank-bailout fund. The rescue vehicle was set up in 2010 mainly to recapitalize Greek lenders."
---
Only two weeks until the money runs out: - Financial Post
"The Greek government has just over two weeks, until April 8, before it enters a "critical" situation and cash runs dry in Athens.

That's according to Frankfurter Allgemeine Sonntagszeitung, the Sunday edition of the respected German newspaper."
---
March 22, 2015
For the sake of Greece Tsipras has to admit failure - Cyprus Mail
"How could Prime Minister Alexis Tsipras and Varoufakis expect to be taken seriously by lenders and win their confidence, when they showed more concern about wording and packaging than putting together concrete reform proposals? They both made a big issue out of inconsequential achievements such as the fact that they would not be dealing with the troika but with the 'institutions' and that they had replaced the memorandum with a 'loan agreement'. They also barred the representatives of 'institutions' from visiting ministries, Greek technocrats meeting them at neutral venues instead.

This showed an astonishing lack of awareness of the precarious situation Greece is in. The country will have no money to meet its financial obligations within a few weeks and its government is taking stands over trivialities and playing silly games with the 'institutions' that would help its economy avoid entering a nuclear winter. There were also the daily onslaughts on Germany and its finance minister, which may have gone down well with the Greek public, but was not the smartest way to secure Berlin's help or support. Yet tomorrow Tsipras will be visiting Berlin for talks with Chancellor Merkel."
---
Will debt negotiations force Greece into Russia's orbit? - Fortune
"Former U.S. Ambassador to Greece Daniel Speckhard argues that European finance ministers are missing the forest for the trees when it comes to the Greek debt crisis.

...Speckhard points to the fact that Greece's current left-wing ruling party, Syrzia, already has a close relationship with Russia. A day after he was elected to the post, Prime Minister Alexis Tsipras objected to any further sanctions against Russia surrounding its support of separatists in Ukraine. And in May, Tsipras traveled to Russia, where he criticized the pro-European government which took power in Ukraine last year.

Speckhard argues that Europe could, for far less money, loosen some of the terms of Greece's bailout and give the Greek people time to realize that Syrzia can't deliver on its populist promises and remain a member of the Euro currency."
---
Greece Continues That Slide Towards Grexident - Forbes
"We've the usual German insistence that whatever the deal is it must accord with everything that has been agreed so far:

"Greek Prime Minister Alexis Tsipras has pledged to submit a reform list within days to unlock further financial aid from the Eurogroup. But German Chancellor Angela Merkel says Athens will only receive fresh funds if it respects "every paragraph" of its bailout deal."

But the point is that from the Greek side that's just not how they are acting:

"If there is one thing all sides in the Greek crisis publicly agree on, it is that Greece should stay in the eurozone. Yet with every day that passes without the Greek authorities and their creditors even finding a common basis for discussion, that exit creeps ever nearer."

---

Debts of history: Greece counters German bailout demands with calls for Nazi-era reparations - Fox

"It was 1943 and the Nazis were deporting Greece's Jews to death camps in Poland. Hitler's genocidal accountants reserved a chilling twist: The Jews had to pay their train fare.

The bill for 58,585 Jews sent to Auschwitz and other camps exceeded 2 million Reichsmark — more than 25 million euros ($27 million) in today's money.

For decades, this was a forgotten footnote among all of the greater horrors of the Holocaust. Today it is returning to the fore amid the increasingly bitter row between Athens and Berlin over the Greek financial bailout.

Jewish leaders in Thessaloniki, home to Greece's largest Jewish community, say they are considering how to reclaim the rail fares from Germany — with seven decades of interest.

...Such a move would suit the new government in Athens, which is trying to shift the public focus from Greece's current debt crisis to Germany's World War II debts ahead of Monday's first visit to Berlin by Greece's new Prime Minister Alexis Tsipras.

While war reparations have been a staple demand of previous Greek governments, Tsipras' radical left government has made the issue a central part of the bailout negotiations with Germany. The Germans have dismissed such demands, saying compensation issues were settled decades ago in post-war accords."
---
Only Technocrats Can Save Greece Now - WSJ
"Mr. Tsipras needs to explain very specifically why he believes Greek growth will be at 1.5% or higher this year, and how he arrived at an estimate for this year's primary fiscal surplus of 1% to 1.5% of gross domestic product, both numbers he mentioned in his Friday press conference in Brussels. Greece's creditors will be particularly keen to find out how that primary surplus level can be achieved "without recessionary measures" (again, Mr. Tsipras's formulation), given that it came in below target last year at 0.3% of GDP.

In a speech to Parliament last week, the prime minister proudly announced that his government was putting an end to the practice of having technocrats write legislative bills. He should reconsider. Politics has taken him as far as it can. To move forward, and keep at bay a catastrophe of historic proportions for Greece, it is the technocrats' skills that he now needs. "
---
March 21, 2015
How Greece Became A Basket Case - Daily Beast
"...Byron's monument, cast in thick stone, stands (literally) for the debt of gratitude Greece still feels towards him, but it also stands for something more amorphous, and more instructive. Stathis Kalyvas, professor of political science at Yale, has identified a recurrent pattern in modern Greek history: namely, the country's ability to engage in vastly ambitious projects that are beyond its capacity, that receive international attention out of proportion to its actual size, and that invariably fail.

The War of Independence was not well-organized and by 1825 it was effectively finished. But support emerged amongst the three major powers of the time—France, Russia and Britain—for the Greek cause, and their forces destroyed the Ottoman fleet at the Battle of Navarino in 1827. The Greeks were subsequently able to expel the Turks from the Peloponnese and eventually central Greece; true independence came a few years later. Despite its own shortcomings, Greece had been bailed out.

Greece's founding story, Kalyvas argues, is the key to understanding its current crisis: "[What you have is] a very ambitious project," he says. "It does fail, but Greece gets bailed out and the actual outcome is good." But, he continues "you have the Moral Hazard problem: that precisely because you got these positive results through somebody else's intervention, you don't create the proper institutions—self-sustaining, accountable and that operate productively—necessary to govern effectively."

This flaw is at the heart of the modern Greek state and at the heart of its financial crisis today. The former arguably began in 1974 when Greeks rose up to overthrow the governing military junta that had been in power since 1967. The transition to democracy was peaceful but the price was the establishment of a clientalist political model, specifically the establishment of a welfare state designed to compensate those on the left who had lost under the 1946-49 civil war between the Greek army and communist forces, and then suffered under the junta."
---
Greece Issue Breeds Brinkmanship in the Eurozone - NY Times
"...The reality is that Greece and the rest of Europe have to find a way to live together. The eurozone might be able to survive if Greece decides to go back to using its own currency, but such an outcome will cast a pall over the entire European experiment by raising the possibility that other countries, like Portugal, Spain and Italy, might someday also decide to leave. And for Greece, leaving the euro would mean the government would have to default on its debts and would be unable to borrow money on the global market. The savings of its people would become much less valuable, and some large companies would feel compelled to move out of the country."
---
Bailout Package: EU offers Greece funds worth €2b - Daily Express
"The European Union (EU) offered Greece funds worth €2 billion ($2.16 billion) to deal with what it called a 'humanitarian crisis' after the Prime Minister Alexis Tsipras vowed to clarify reform pledges demanded by the country's creditors. Tension mounted between Athens and Brussels since radical leftist Tsipras was elected in January promising to cut back on five years of austerity and renegotiate Greece's debt arrangements. Greece has been lobbying for Brussels to release the last tranche of its EU-IMF bailout to help it make payments to creditors and avoid bankruptcy."
---
March 20, 2015
New reform pledge to Europe - Times India
"Greece agreed on Friday to give creditors a new list of reforms to get its bailout back on track after Prime Minister Alexis Tsipras held crunch talks with European leaders.

Time was running out for Athens as Friday brings a key debt deadline when Greece must pay 300 million euros to the IMF and redeem 1.6 billion euros in treasury bills.

"Greek authorities will have the ownership of the reforms and will present a full list of specific reforms in the next days," said the statement issued after the talks.

Hollande urged Greece "to be more precise in its reform proposals and introduce them faster than planned."
---
'Greece is in a corner' and the government is running out of cash - SF Gate
"Though Athens negotiated an extension to its bailout, it doesn't actually get any of that money until there's more concrete detail and clear implementation of economic reforms.

It's hard to say how long the Greek government can maintain the status quo: It can run through its existing surplus cash and tap those state deposits, and though Prime Minister Alexis Tsipras has promised not to delay paying public-sector wages, that is another option in an extreme situation.

The situation is not much better in the private sector — the Financial Times reported that Greek bank outflows ran to €300 million ($320 million) on Wednesday alone after Eurogroup chief Jeroen Dijsselbloem suggested capital controls were a possibility. "
---
March 19, 2015
EU tells Greece time, patience running out - Reuters
Euro zone leaders told Greece on Thursday its leftist-led government must implement agreed reforms to avert a looming cash crunch that could force it out of the single currency.

Greece has been kept from bankruptcy by two international bailouts but now risks running out of money within weeks if it does not receive more funds.

....EU sources said Greece had refused to provide any update on public finances or reform plans in a conference call of senior euro zone officials on Tuesday and had denied EU, IMF and European Central Bank experts access to government buildings in Athens, insisting all meetings take place in a hotel.

The discussions had not gone beyond procedural issues of who would be allowed to talk to whom, the sources said.

Asked whether the experts had been kicked out, an EU official said: "The talks in Athens were paused yesterday. This is normal procedure and can be helpful to take stock. There is willingness to talk but the Greeks must deliver."
---
March 18, 2015
It appears the financial press is getting all lined up with a single message, and it's all bad.
---
Tsipras Strikes Defiant Tone With Greek Wall of Dignity - Bloomberg
"People have asked us to put an end to austerity and bailout agreements, to begin the process of reclaiming the dignity of the nation," Tsipras said in a speech Wednesday in Athens. "We respond today, tomorrow and on Friday in parliament by building a wall of sovereignty and dignity."

Nearly 80 percent of Greeks support Tsipras, according to a Public Issue poll published this week in pro-government newspaper Avgi. His handling of talks with creditors is viewed positively by 60 percent of citizens, according to the poll."
---
Technical Talks on Greece's Bailout Not Going Well, Officials Say - WSJ
"Technical talks between Greece and its creditors aren't going well, officials said Wednesday, with each blaming the other for the snags in crucial negotiations.

Teams from the European Commission, the European Central Bank and the International Monetary Fund are getting very little information on the government's finances and other key topics in Athens, two European officials said.

"The line was that the Greeks aren't cooperating," said one of the officials, summarizing the institutions' account during a teleconference among senior eurozone finance ministry officials on Tuesday.

A Greek official said the technical teams had gone beyond their role as fact-finders and had sought to intervene in politics, continuing a frequent line of complaint from Athens about the so-called troika of inspectors."
---
Time is running out for Greece: Shauble - WSJ
"German Finance Minister Wolfgang Schäuble said on Wednesday that Greece has a chance to strike an accord with the institutions monitoring the international bailout, but warned that time is running out for the cash-strapped country.

"When you look at the tragedy of the three institutions' [visit] in Athens and what has happened, it is getting more difficult to achieve a solution, that is the concern," Schäuble said at a news conference."
---
IMF Considers Greece Its Most Unhelpful Client Ever - Bloomberg
"In a short and bad-tempered conference call on Tuesday, officials from the IMF, the European Central Bank and the European Commission complained that Greek officials aren't adhering to a bailout extension deal reached in February or cooperating with creditors, said the people, who asked not to be identified because the call was private.

German finance officials said trying to persuade the Greek government to draw up a rigorous economic policy program is like riding a dead horse, the people said, while the IMF team said Greece's attitude to its official creditors was unacceptable. The German Finance Ministry didn't respond to multiple requests seeking comment.

Concern is growing among officials that the recalcitrance of Prime Minister Alexis Tsipras's government may end up forcing Greece out of the euro, as the cash-strapped country refuses to take the action needed to trigger more financial support."
---
Greece vs. Germany: It's getting really ugly - CNN Money
"Did the Greek finance minister really show Germany the finger? The Germans think so, and they are fuming.

Germany's best selling newspaper Bild published a picture of Yanis Varoufakis' raised middle finger, taken from a YouTube video, on its front page Tuesday.

...Germans are fast running out of patience with Greece, just as Greece fast runs out of money. It needs Berlin's support if it is to remain in the euro.

A recent opinion poll by German television showed 52% of Germans would like to see Greece out of the euro, up from just 41% last month.

The relationship between Athens and Berlin has been deteriorating rapidly since the new Greek government started accusing Germany and its other creditors of bullying over its 240 billion euros bailout, and demanding a renegotiation of terms or even another debt haircut. "
---
Moscovici: Greece Won't Stay in the Eurozone at Any Cost - Greek Reporter
"Pierre Moscovici, the European Commissioner for Economic and Financial Affairs, Taxation and Customs, spoke about the situation between Greece and the Eurozone in an interview with the German newspaper Die Welt. Greece will not remain in the Eurozone at any cost, he said, even though a Greek exit would inflict great damage on the currency union.

...Furthermore, he added that the "Eurogroup has an overwhelming will to keep Greece in the eurozone. Financial accidents can happen. Our task, however, is not to organize this but to prevent it."
---
March 17, 2015
A parallel currency is not the answer to Greece's problems - Business Insider
"There is a theory running through financial circles that claims to offer Greece a get-out-of-jail-free card to its current problems and avoid the country being forced out of the single currency. The idea is fairly simple: Greece needs to launch a parallel currency alongside the euro so that it has the money to get its unemployed citizens back to work.

Financial markets, wary of the country defaulting on its euro-denominated debts in the event, would start pulling out as many euros as they could and external creditors would likely refuse to roll over their loans on fear that they would not be able to be paid back. For a country that is still heavily reliant on outside financing to stay afloat such a scenario would necessary inflict a huge amount of pain on an already beleaguered populace who can ill-afford yet more setbacks.

As such, launching a new currency can be an option only if the Greek authorities are set on a euro exit. "
---
March 16, 2015
Greece Pays Third Part of IMF Loan for March - Wall Street Journal
"Greece has met the deadline for paying the third part of its loan to the International Monetary Fund for March, a senior finance ministry official said Monday, as the country's cash reserves continue to dry up.

...The government has to make another repayment of about €350 million to the IMF and refinance some €1.6 billion of short-term notes on Friday."
---
Tsipras: Austerity policy failed in whole of Europe, not just Greece - RT.COM
"The key for an honorable compromise (with the EU/IMF creditors) is to recognize that the previous policy of extreme austerity has failed, not only in Greece, but in the whole of Europe," Tsipras said in an interview to daily Ethnos, Reuters reports.

The prime minister is convinced he'll reach an agreement with international creditors to keep the country's finances afloat.

The standoff between Greece and the eurozone is ongoing. Last week, German Finance Minister Wolfgang Schauble said he was losing patience with Greece and warned of a 'Grexident' or a possible accidental exit of Greece from the eurozone."
---
German public, tired of Athens' demands, want Greece to leave eurozone - FInancial Post
"The hardening of German opinion is significant because the country is the biggest contributor to Greece's 240 billion-euro (US$253 billion) twin bailouts and the chief proponent of budget cuts and reforms in return for aid. Tensions have been escalating between the two governments since Prime Minister Alexis Tsipras took office in January, promising to end an austerity drive that he blames on Chancellor Angela Merkel.

The shift in sentiment comes as Greece, at risk of running out of cash this month, battles with European officials over the release of more bailout funds."
---
March 14, 2015
Why Should We Care about Greece? - American Thinker
"Greece is routinely painted in the Western MSM as the feckless child, and over the decades there's truth in this. The Greeks are the author of their current situation. But that history of economic fantasy changed in the last Greek election, with the empowerment of a reality-based coalition.

The new government wants to recognize the obvious. They want to declare Greece bankrupt and default on 50% of their massive sovereign debt... which is rational given that the country is not only bankrupt but completely illiquid and totally insolvent. (Their debt should be 100% defaulted IMHO but whatever.)

The rest of the EU, led by Germany, wants to pretend all is well, have the Greeks borrow yet more money to pay interest on the mountain of existing debt thus adding to it...

Extend and pretend is the official policy of Europe, for fear that a dozen more countries of the EU are illiquid and insolvent as well, that they might be tempted to default if the Greeks do, and that the entire EU house of cards would collapse if anyone dares say out loud and act upon what everyone already knows is true..."
---
It's Time for the E.U. to Stop Bullying Greece - New Yorker
"Far from enjoying some fiscal space, the Greek government has spent much of the past few weeks watching its money run out and struggling to make payments on loans that have come due. Despite the Brussels agreement, Greece hasn't received any disbursements from the E.U., and it won't receive any until Syriza can persuade the European Commission, the European Central Bank (E.C.B.), and the International Monetary Fund—the "troika" of financial institutions that has long overseen the Greek bailout—that its economic-reform program meets their specifications. In the meantime, Athens is dependent on the E.C.B alone for financing, and the bank is doling out credit very stringently—in the words of Varoufakis, it is "asphyxiating" the Greek government.

This isn't happening by accident.

The February agreement was not designed to give the Greek government financial breathing room but to pressure it into acceding to the wishes of its creditors...

...The E.U. claims that it is merely sticking by its rule book for negotiating (or renegotiating) bailouts. But, as the Greek economic commentator Nick Malkoutzis pointed out earlier this week, it almost seems as though some prominent E.U. leaders are determined to exact retribution for uppity behavior by Tsipras and, especially, Varoufakis. "The solution here does not lie just in the Greek side getting a crash course in European diplomacy and being more circumspect in what it says," Malkoutzis wrote. "It also requires true Europeans on the other side to quash any feelings of punishment or prejudice that are stirring within the corridors of power in Brussels and other European capitals."
---
"...In recent weeks, money had been pouring out of the country, leaving the banking system on the verge of collapse. And Syriza officials inherited an administrative state that was barely functioning. As Galbraith said, "When they went to the Ministry of Finance for the first time, there was not a document, not a computer. The Wi-Fi was not turned on." Now Syriza has a little time to deliver on the promises it's made, both to voters and to Europe.

The real challenge is satisfying those two constituencies, which want very different things. And though there's space for negotiations, Greece is still in thrall to European institutions: both the E.C.B. and the I.M.F. have already voiced concerns about the reform plans that Greece submitted last Monday. If you owe three hundred billion euros and need Europe to save your banking system, you're bound to be supervised, but Greece has so far negotiated without its most powerful weapon—the threat of leaving the euro and defaulting on its debts. Such a move, known as the Grexit, was off the table, because Syriza had campaigned on staying in the eurozone, and polls show that this is what most Greeks want. But they may soon need to reconsider.

The conventional wisdom is that returning to the drachma would be a catastrophe for Greece. Certainly, it would be traumatic: there would be an immediate devaluation; the value of savings would tumble; the price of imported goods would soar. But Greek exports would become cheaper and labor costs even more competitive. Tourism would likely boom. And regaining control of its monetary and fiscal policy for the first time since 2001 would give Greece the chance to deal with its economic woes."
---
Greek defence minister - If Greece leaves euro zone, Spain and Italy would be next: Bild intv - Reuters
"If Greece were to leave the euro zone, Spain and Italy would also end up quitting the common currency bloc, Greek Defence Minister Panos Kammenos told German newspaper Bild in an interview to be published on Saturday.

"If Greece explodes, Spain and Italy will be next and then at some point, Germany. We therefore need to find a way within the euro zone, but this way cannot be that the Greeks keep on having to pay," he said, according to an advance extract of the broad-ranging interview.

He also said Greece did not need a third bailout but rather "a haircut like the one Germany also got in 1953 at the London debt conference."
---
March 13, 2015
Greece's Alexis Tsipras Receives Cool Welcome at European Commission - WSJ
"Mr. Tsipras and other members of his government haven't dialed back their antiausterity rhetoric and continue to ask for reparations from Germany for its actions in World War II. The demand has alienated politicians in Germany and other eurozone countries.

Mr. Tsipras had requested a meeting with Mr. Juncker just as technical talks between Greece and the three institutions that have been overseeing its bailout—the commission, the European Central Bank and the International Monetary Fund—started in Brussels and Athens this week.

Greece's left-wing government has been hoping that the commission, the EU's executive, would help it argue for more leeway on implementing economic overhauls and thus get its hands on a much-needed slice of rescue money."
---
Majority of Germans Want Greece Out of Eurozone - Newsweek
"The mood has continued to sour between the two nations over the last week with the Greek justice minister, Nikos Paraskevopoulos, threatening to confiscate German assets in compensation for Nazi war crimes during the second world war. The German tabloid newspaper Bild has run a campaign against further financial aid to Greece since February and opposed the four month extension to Greece's bailout programme, running a front page reading "Nein"."
---
As Greece teeters on a European exit, politics trumps economics - Globe and Mail UK
"Ask any North American if Greece should be tossed out of the euro zone and invariably he or she will say Yes. Greece cannot pay its bills, refuses to reform its economy to make itself competitive, has turned tax evasion into a national sport and suffers from endemic corruption. So excise the cancer; the rest of the euro zone would be better off if Greece were to go.

Greece is circling the financial drain yet again. It is so desperate for money as debt repayment deadlines approach that it has raided the bank deposits of pensions and public-sector salaries and approached the Greek subsidiaries of multinational companies for loans. Unemployment is ticking up again and tax revenue is falling away.

The new radical left Greek government of Prime Minister Alexis Tsipras is in an apparent war with the country's bailout masters – the EU, the ECB and the International Monetary Fund. The trio want Greece to stick with its debt repayment and austerity program. Mr. Tsipras and his Syriza government insist austerity is killing the economy."
---
The German government is discussing whether Greece should be cut from Europe like an 'amputated leg' - Reuters
"Even without the heat of official negotiations, relations between Athens and Berlin are getting more and more sour by the day. The latest example comes from Wolfgang Schaeuble, Germany's finance minister.

When pressed by Austrian reporters on whether he there could be a "Grexident"— an accidental series of events which could lead to Greece leaving the euro — Schaeuble said that Greece's future was down to the Greek authorities "and since we do not know exactly what the authorities in Greece will do, we can not rule it out."

The Greek government is taking an increasingly populist line against Germany. Prime Minister Alexis Tsipras delivered a speech on Tuesday, demanding WWII-era reparations from Germany, and the country's justice minister has threatened to sign a law which would allow Greek complainants to seize German assets as compensation."
---
Tsipras says Greece doing its part in euro zone deal - Reuters
"Greece's problems are euro zone's problems and the single currency area should send Greece a message of solidarity as Athens stands ready to deliver on promises to reform in exchange for more loans, Greek Prime Minister Alexis Tsipras said.

"Greece has already started fulfilling its commitments mentioned in the Eurogroup decision of 20 Feb so we are doing our part and we expect our partners to do their own," Tsipras told reporters after meeting the speaker of the European Parliament Martin Schulz."
---
March 12, 2015
'We Don't Want to Go on Borrowing Forever' - Tsipras at Der Spiegel
"The prime minister has given us an hour for the interview. He speaks Greek as he explains his plans in a deep, yet quiet voice, even laughing occasionally while leaning back comfortably. His self-confidence does not come across as arrogant, seeming instead to be rooted in his firm conviction that his position is the right one. He knows, he says, that life is full of compromises and that compromises are also vital for his country's cooperation with the European Union. "We must leave disaster of all kinds behind us," Tsipras says. "That, too, is why I wanted to speak with you."

SPIEGEL: Mr. Prime Minister, most of your European partners are indignant. They accuse you of saying one thing in Brussels and then saying something completely different back home in Athens. Do you understand where such accusations come from?

Tsipras: We say the same things in Germany as we do in Greece. But sometimes, problems can be viewed differently, depending on the perspective. (He points to his water glass.) This glass here can be described as being half full or half empty. The reality is that it is a glass filled half-way with water.

...SPIEGEL: Why do you think you will be successful in doing what your predecessors promised to do, but failed?

Tsipras: Because we are not part of the old system, as our predecessors were. In particular, we will restrict the unrestrained activities of the oligarchs. They control the media and still receive huge loans from the banks, in contrast to normal companies. We would also like to monitor the work of state suppliers, which have established vast cartels. No reasonable person can be opposed to such a plan, and we are determined to tackle it. "
---
Greece, creditors to kick off fiscal talks in Athens - EU Business
"The new government's aggressive stance quickly alienated Greece's creditors, who want the new government to respect the terms of the 240-billion-euro ($255-billion) bailout signed by its predecessors.

With many promised reforms still incomplete, Athens has received no money from the remaining bailout funds, and the state is now desperate for cash.

This month alone, Greece must find some 6.0 billion euros to meet its debts -- including 1.5 billion euros to the International Monetary Fund.

Varoufakis insisted that Greece would be able to pay.

He said the creditors and Greece "have taken measures" and would come to an agreement to address what he called "a relatively small cashflow problem."

On Wednesday, Athens snapped up 1.3 billion euros offered by creditors in a new issue of three-month treasury bills, but at a higher interest rate of 2.7 percent."
---
Varoufakis: ECB policy on Greece 'asphyxiating' - Reuters
"The ECB has refused to give Athens any leeway to issue short-term debt to meet its funding needs amid a cash crunch as leftover bailout funds remain on hold.

Varoufakis said the ECB's stance is also aimed at Greece's euro zone partners and the International Monetary Fund funding its bailout, as a way to also force them to find a solution with Athens.

Asked about his relationship with his German counterpart, Wolfgang Schaeuble, the minister said: "Mr. Schaeuble has told me I have lost the trust of the German government. I have told him that I never had it. I have the trust of the Greek people."

Schaeuble has said that no aid would be handed to Greece until international lenders had agreed that it had delivered on its reform commitments."
---
The Inevitable Next Step for Greece - Barrons
"What the euro-zone governments cannot seem to accept is that Greece does not need permission to default on its bonds and force a restructure: It can do that on its own, without a new "program" from its creditors and without accepting any terms or conditions.

Finance Minister Varoufakis has admitted Athens' debt is unserviceable in its current form. In the very earliest days of this government, he identified the error in past approaches to Greece's persistent cash flow problems: resolving liquidity gaps at any cost when solvency was the real issue. Over the past five years, Greece has received €145 billion in new loans from EFSF, €100 billion of credit from ECB and more cash from the IMF. Greece has been "fixed" by increasing its debt burden as a share of its income by half. It is obvious that what has been done has not worked.

Greece's economy has not been repaired—it has been slaughtered.

Greece's position in its conversations with its creditors is quite strong. It is now running a primary fiscal surplus equal to 3-1/2% of GDP. If debt service costs were eliminated from the public finances—as they would be in a true default—a cash surplus would accrue. So if Greece's government defaults on its debt service obligations, it can cover its own domestic operating expenses without any cash inflows beyond tax revenues—creditors can go fish.... "
---
March 11, 2015
Greece demands Nazi war reparations and German assets seizures as creditor squeeze continues - UK Telegraph
"Greece's prime minister has demanded Germany pay back more than €160bn (£112bn) in Second World War reparations as his country is squeezed by creditors to overhaul its economy in return for vital bail-out funds.

In an emotive address to his parliament, Alexis Tsipras said his government had a "duty to history, to the people who fought and to the victims who gave their lives to defeat Nazism."

...Germany's vice-chancellor dismissed the prospect of repayment last month. "The likelihood is zero," said Sigmar Gabriel.

The Third Reich famously subdued Greek resistance in a matter of weeks in 1941, after the country had held out for months against Mussolini's Italian army. The Nazi occupation that followed saw more than 40,000 civilians starved to death in Athens alone.

Germany has claimed it has already covered its obligations in the post-war reparations it has since paid to Greece."
---
Germany's Merkel narrowly avoided bigger revolt on Greece - sources - Reuters
"One senior conservative told Reuters that Merkel's Bavarian allies, the Christian Social Union (CSU), "would have unanimously voted 'No'" had Wolfgang Schaeuble not solicited support during a personal appearance two days before the vote.

Another leading conservative said Schaeuble's meeting with Merkel's Christian Democrats (CDU) was equally important in securing their support at a time when confidence in the Greek government was "kaputt" in the lower house of parliament.

"The vote was hanging by a thread," the lawmaker said, on condition of anonymity.

Schaeuble is a leading advocate of the austerity measures that Greece's new left-wing government wants to scrap."
---
Lafazanis: New gov't 'radically opposed' to some privatizations- Ledger Enquirer
"...We are radically opposed to the privatization, particularly of the strategic sectors and businesses of our economy, and primarily in the sector of infrastructure and energy," said Panagiotis Lafazanis, the energy and environment minister and a government hardliner, at a conference in Athens.

Lafazanis added that "honestly, I haven't understood why for some schools of thought, privatizations have become synonymous with reforms."

He argued that what he called the "neoliberal deregulation in the energy market, which occurred particularly during the recent (bailout) years with the insistence of the (European) Commission and the troika" had prolonged and exacerbated Greece's financial crisis and energy poverty in the country.

...Greece's new radical left government, voted in on Jan. 25 on promises to abolish budget austerity measures, has pledged not to take any unilateral action without consulting its European creditors and those overseeing the country's bailout, and to adhere to a series of policy reforms.

It made the pledges in February in return for a four-month extension to the European part of its bailout, which was to have expired at the end of February.

But some ministers and party members have insisted the governing Syriza party's pre-election promises must be adhered to."
---
March 10, 2015
Eurozone Calls for Faster Action From Greece - WSJ
"The technical talks between Greece and the institutions—the European Commission, the European Central Bank and the International Monetary Fund, collectively known as the troika—are necessary to agree on the measures Greece has to implement to get more funding. But it hadn't previously been clear where the experts would meet to do their assessment.

Since Greece's €240 billion ($260 billion) bailout program was extended by four months in late February, there has been little progress on policy measures Athens must implement to unlock its next aid slice. Without the money and with tax receipts plunging, the Greek government risks running out of money in a matter of weeks, eurozone officials have said.

...In recent days Greece's government has been dialing up its rhetoric, with Finance Minister Yanis Varoufakis warning that Greece could hold a referendum should the government and the rest of the eurozone fail to reach an agreement on new measures.

The reaction among creditors hasn't been positive. "We should act more and talk less," said Luxembourg Finance Minister Pierre Gramegna."
---
Varoufakis unsettles Germans: Greece is "most bankrupt in the world and said European leaders knew all along that Athens would never repay its debt"- Reuters
"Although strident criticism of the way Greece has been treated is typical for Varoufakis, a Marxist economist, the remarks caused a stir in Germany where voters and politicians are increasingly reluctant to lend Greece money.

Bild daily splashed the comments on the front page and ran an editorial comment urging European leaders to stop providing Greece with ever more financial support.

"The Greek government is behaving as if everyone must dance to its tune. But there must be an end to this madness. Europe must not be made to look stupid," wrote a commentator."
---
Loan Talks with EU on Wednesday - Novinite
"Officials from Greece are due to hold technical talks with international lenders on Wednesday as Athens is seeking to secure more funding.

Negotiations will be carried out in Brussels, and not in Athens, to avoid drawing comparisons with the so-called "Troika" of institutions whose inspectors engaged in occasional visit to the Greek capital, angering those who believe the country's sovereignty has been put into question."
---
Greece 'wasting time' in EU bailout talks - Sky News
"European finance ministers have urged Greece to stop wasting time in talks on its crucial bailout as debt-stricken Athens warned of a possible referendum if its reform plans are rejected.

Jeroen Dijsselbloem, head of the Eurogroup of ministers from the 19 countries that use the single currency, on Monday said Greece had to make concrete progress if it wants financial aid to be further extended through the summer.

...The euro dived to a new 11.5-year low against the dollar and Europe's main stock markets slumped as concerns about Greece outweighed the impact of the European Central Bank's launching on Monday its 1.1-trillion-euro ($A1.6 trillion) bond-buying program aimed at boosting the eurozone economy."
---
March 9, 2015
Greece's crisis to again top agenda of Eurogroup meeting - LAT
"Germany's deputy finance minister slapped down any prospect of a new breakthrough, saying he "did not expect concrete decisions to be taken on Greece" because officials were still "waiting for more financial details" on the reform plan from Athens.

Monday's meeting is the first since finance ministers of the 19 countries sharing the single European currency granted a four-month extension of a rescue package to Athens, provided it press ahead with rigorous reforms to jump-start its economy, which is stuck deep in the doldrums of a six-year recession.

...Prime Minister Alexis Tsipras has been working the phones, calling French President Francois Hollande, European Central Bank President Mario Draghi and European Commission President Jean-Claude Juncker to rally support for Athens' plan.

If an agreement on the reforms is not reached Monday and the deal cannot be rescued, the failure would deliver a blow that would sink Greece deeper into financial turmoil."
---
March 8, 2015
ECB won't agree to Greece issuing more short-term debt - Reuters
"The European Central Bank will not agree to Greece issuing more short-term debt because that would be tantamount to it illegally financing the Greek government, ECB Executive Board member Benoit Coeure said in an German newspaper interview on Saturday.

Echoing comments from ECB President Mario Draghi, Coeure told the Frankfurter Allgemeine Sonntagszeitung in comments to be published on Sunday the ECB would not allow Greece to raise a limit on issuance of short-term debt so that leftist Prime Minister Alexis Tsipras can avert a funding crunch."
---
Leaked letter in Greece earns government wide scorn - Yahoo News
"Of all seven reform proposals submitted by Greece to eurozone finance ministers, Reform No. 3 has been most talked about since it was leaked.

It calls for "non-professional inspectors," including "students, housekeepers and even tourists" to crack down on tax evasion.

"...If they expect to combat tax evasion this way, they are not only dangerous, since they do not grasp the legal ramifications of the measure, or its effectiveness, but are also ridiculous and expose the country to ridicule," New Democracy spokesman Costas Karagounis said.

The government hasn't confirmed the leaked contents of the letter, but didn't deny them either when replying to New Democracy.

"They who have repeatedly ridiculed the country to the world by serving all sorts of interests ... should better keep silent. They have already been disavowed by society. The government will do everything to eliminate tax-dodging opportunities opened by previous governments. The results will show who is ridiculous and who is not."
---
Greece will never quit euro zone says Juncker - Reuters
"Greece will never leave the euro zone as to do so would cause "irreparable damage" to the European Union, the head of the EU's executive Commission Jean-Claude Juncker said in a German newspaper interview to be published on Sunday.

...EU, German and French officials say privately that the 19-nation euro zone is better equipped to withstand a possible Greek departure than it was at the height of the currency bloc's sovereign debt crisis. But Juncker said this would not happen.

"It would cause irreparable damage around the world to the reputation of the entire European Union," the Commission president said of a Greek exit from the euro."
---
March 6, 2015
Greece to 'hire undercover army of tourist and student tax spies'- Yahoo
"The culture of tax avoidance runs deep within Greek society," the leak published by the Financial Times said.

"Tax authorities are not only understaffed but immersed in the logic of book-checking when the real problem lies off the books," it went on.

...The leak, a copy of a letter apparently sent by Greek Finance Minister Yanis Varoufakis to Eurogroup president Jeroen Dijsselbloem, said those "students, housekeepers even tourists" recruited would be given minimal training as their presence on the streets would be deterrent enough.

It also claimed that Varoufakis argued that this undercover army could go where traditional tax inspectors were unable to tread, making a "serious dent" in VAT fraud "that typifies nightclubs and medical services".
---
Greece vs. Germany: Two Competing National Narratives
"Germans see themselves as having built economic success from the ashes of World War II through self-sacrifice, personal reliance and hard work. When their economy started to underperform in the 1990s, they enacted a series of tough reforms more than a decade ago that laid the platform for economic strength today.

For many Germans, there's an element of morality here. Their virtue has been rewarded, as it would be for others if they followed the same wise course. Germans' view of Greece is informed by the popular view of themselves: Small wonder that a country that has chosen the opposite course of profligacy, debt dependence and irresponsibility finds itself suffering an economic disaster.

...On the other hand, Greeks have seen themselves as victims of foreign interference since the country was a part of the Ottoman Empire. Kevin Featherstone, professor of Greek studies at the London School of Economics, says there's an "enduring history of a sense of victimhood" that has been in evidence from the origins of the modern Greek state to the present day.

The idea that Greece's troubles are externally imposed allows many Greeks to depict themselves as blameless. The left-wing protest narrative, says Mr. Featherstone, depicts a corrupt political elite in collusion with a handful of oligarchs and superrich. When Greek and French banks needed repaying, it was ordinary people who suffered. The right-wing story is that the Greek elites have failed to stand up to foreign domination."
---
Tsipras requests to meet EC chief over cash shortage - PressTV
"The request comes a day after the European Central Bank (ECB) said it would consider giving more room on financing to Greece after Athens reached a debt deal with its eurozone partners last month.

The ECB recently cut off a major channel of financing for banks in Greece after saying it would no longer accept Greek sovereign bonds as collateral for loans."
---
Cash-strapped Greece repays first part of IMF loan due in March - Cyprus News
"Greece repaid the first 310 million euro instalment of a loan from the International Monetary Fund that falls due this month, as it scrambles to cover its funding needs, a government source said on Friday.

Prime Minister Alexis Tsipras' newly elected government must pay a total of 1.5 billion euros to the IMF this month over two weeks starting on Friday.

His government has said it will make the payments but there has been growing uncertainty over the country's cash position as it faces a steep fall in tax revenues while aid from EU/IMF lenders remains on hold until Athens completes promised reforms.

...Athens has to pay three other instalments, on March 13, 16 and 20 as part of repayment due to the IMF this month.

...Shut out of debt markets and squeezed by a steep fall in tax revenues, Athens is running out of options to fund itself despite striking a deal with the euro zone in February to extend its EU/IMF bailout by four months."
---
March 5, 2015
Debt and deficit: Which one is the lesser of two evils for Greece? - Yahoo Finance
"Greece's debt-to-GDP ratio stood at 129.7% in 2010. The ratio surged to 174.9% by the end of 2014.

However, the bailout program requires Greece to reduce its debt below 110% of GDP by 2022. In effect, Greece would have to run a primary budget surplus over 4% for well over a decade. This is not an easy task for Greece.

Greece recently announced a primary budget surplus of 1.9 billion euros ($2.24 billion) for 2014. However, the primary surplus does not include the interest that this financially distressed nation is paying for its monstrous debt.

Greece's overall government budget as a percentage of its GDP was -15.7% in 2010. After recovering to -8.6% of GDP for 2013, the ratio again dipped to -12.2% for 2014."
---
Greece shaky, new recession seen near - Arkansas Online
"Vassilis Korkidis, head of Greece's National Confederation of Commerce, said the recent deal with creditors gave Greece's economy a "last-minute kiss of life and avoided the so-called sudden death," but cautioned that any respite was "temporary."

Whatever growth Greece ekes out in 2015 is likely to be markedly lower than expected just a few weeks ago, a sign of the damage wrought by the bailout deliberations. As recently as early February, the European Union was predicting that Greece would be one of the fastest-growing eurozone economies in 2015, with growth of 2.5 percent.

Douglas Renwick, a senior director at Fitch Ratings, said the period of uncertainty has damaged investor, consumer, and depositor confidence and increased "the downside risks to growth and Greece's incipient economic recovery."

Repairing the damage done from the recent bout of brinkmanship "could take time," he said. Renwick said Fitch was likely to further reduce its 2015 growth forecast for Greece from the current 1.5 percent.

Even though recession looms, the scale of the retreat is nothing like what Greece experienced in the years after it got its first bailout in 2010."
---
We're about to find out more about the ECB's quantitative easing plan - Business Insider
"The European Central Bank, meeting in Cyprus on Thursday, is set to update its economic forecasts and reveal details of its new bond purchase programme, analysts said.

Greece will also be high on the agenda of the ECB's decision-making governing council, following the recent eurozone deal to extend aid to the debt-wracked country, the experts said.

The eurozone's central bank is holding its second monetary policy meeting of the year in Nicosia instead of its usual venue of Frankfurt.

After revealing its plans for quantitative easing (QE) in January, the ECB will focus on fleshing out the details of that programme rather than announcing any new measures, analysts said."
---
Greeks have paid Germany €360m in interest - The Local De
"Greece has been dependent on financial aid from its partners in the Eurozone since private investors lost confidence in the country.

Between 2009 and 2014 its debts grew from €301 billion to €318 billion. And massively weakened economic activity in Greece has led to a collapse in Gross Domestic Product (GDP) to €187 billion in 2014 – a fall of 22 percent compared with 2009 – with its debts now standing at 176.3 percent of its income.

Greece's government is struggling to fill the holes in its finances, with privatisation of state properties bringing in just €1 billion rather than a hoped-for €20 billion."
---
March 3, 2015
Greece May Need Third Rescue - Bloomberg
"Greece could need a third bailout deal when its current program expires in June because markets may still not be prepared to lend to its government, even with a euro-area credit line, European Commission Vice President Valdis Dombrovskis said.

Prime Minister Alexis Tsipras, elected in January, said Friday his government won't need another bailout. Greece has received pledges of 240 billion euros ($269 billion) in aid from its two rescue packages, and Tsipras's government must meet creditor demands to tap remaining funds.

Speculation over whether Greece would need a third bailout has been swirling for a year or more -- German Finance Minister Wolfgang Schaeuble said in August 2013 that a new aid program would be needed to help Greece meet its debt obligations -- and estimates of the country's needs have ranged from 12 billion to 50 billion euros."
---
Mixed messages on third Greek bailout talks - Reuters
"Speaking at an event in Pamplona, northern Spain, Economy Minister Luis de Guindos said the new rescue plan would set more flexible conditions for Greece, which had no alternative other than European support.

But the spokeswoman for Jeroen Dijsselbloem, who chairs the euro zone finance ministers' group, said there was no discussion of a third bailout and senior euro zone officials concurred.

"Euro zone finance ministers are not discussing a third bailout," spokeswoman Simone Boitelle said.

Greek leftist Prime Minister Alexis Tsipras used a televised address on Friday to deny his country would need another international programme."
March 2, 2015
Varoufakis: Greece Will Need New Debt Agreement - Greek Reporter
"In excerpts released on Sunday, Varoufakis is quoted as saying, "Just as we do not want to hear the word 'troika' anymore, our creditors do not want to hear the word 'haircut,' and I understand this." He added that there are "smarter solutions" than a debt cancellation and gave swaps as an example, also proposing the issuance of treasury bills whose yield would be linked to GDP numbers. "Then it would be in our creditors' interest as well to see our economy restart," he noted.

Among other things he said that the fact that wages and prices are still dropping is a sign of a deep recession, while he said that the return to growth in the nominal GDP is the only way for Greece to start facing its mountain of debt, despite the low interest rates. "The way to reverse this is to have investments," he clarified. Asked to comment on the government's plans to fight tax evasion, he said "success is not guaranteed…"
---
Greece Not Such a Drag for Eurozone - WSJ
"Despite Greece's problems, Eurozone recovery is strengthening

After weeks of brinkmanship between Greece and the eurozone, one might think the outlook for Europe was bleak. Since the election of a radical leftist-led government in Athens in January, a breakup of the supposedly irreversible single currency has looked more likely than ever. It took an 11th-hour deal finalized last week to avert imminent Greek bankruptcy—and already this fragile truce is under strain.

Eurozone policy makers claim that they only tolerated a degree of vagueness in a list of Greek reform commitments required as part of that deal to help Athens obscure the scale of its climb-down from its domestic audience. But Athens insists the lack of detail is evidence of "constructive ambiguity" that leaves the exact nature of what it has agreed open to continued negotiation. Thus the uncertainty over Greece's fate is set to continue."
---
March 1, 2015
German parliament approves Greek bailout extension - MSN
"With 542 lawmakers voting in favor, including almost all of Chancellor Angela Merkel's right-left coalition plus the opposition Greens, it was the biggest majority for any euro zone rescue package so far in the 631-seat chamber.

The Bundestag vote was the only major parliamentary hurdle for a four-month extension to the bailout program for the most heavily-indebted country in the single currency zone."
February 28, 2015
Greece will not seek another bailout, prime minister says - WRAL
"Greece won't seek a third bailout deal, the prime minister said Saturday, having succeeded in separating the loan agreement from the "disastrous" austerity conditions imposed with the willing cooperation of previous governments.

...Tsipras warned that although a "difficult battle in a long and difficult war" was won with the loan extension, difficulties lie ahead. And he recounted, for the benefit of the party membership, what transpired in the negotiations that led to the conditional loan extension agreement in the Eurogroup."
---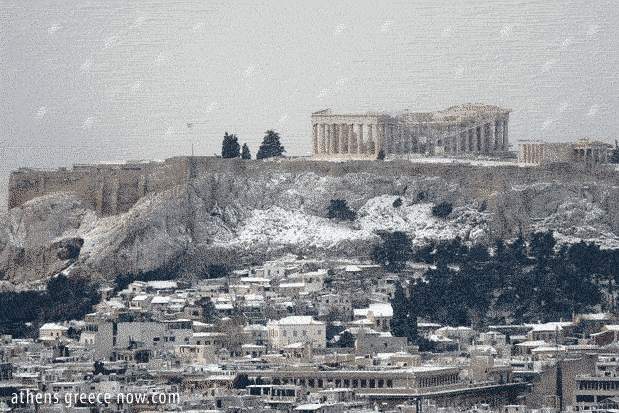 ---
February 27, 2015
Greece Postpones a Crisis - Forbes
"Though this agreement temporarily reduces the risk of a so-called Grexit, the Greek crisis is far from over. Greece will face key hurdles over the next four months, and the agreement between Athens and its lenders is so fragile that it could collapse at any point. The threat of a Greek default has not disappeared, meaning that after June, Athens will have to answer serious questions again.

...The first date to watch is Feb. 27, when the German parliament is scheduled to vote on the agreement. Greece's requests for debt relief are controversial in Germany because the government and many voters believe Athens should not be given any assistance if it does not honor its previous promises of economic reform. Some members of Chancellor Angela Merkel's Christian Democratic Union (CDU) have criticized the bailout extension, and the issue is particularly controversial for the Christian Social Union, the CDU's sister party in Bavaria."
---
Protesters are already rioting against the new government - Business Insider
"Greece just had its first serious anti-government riot since the elections in late January, which brought radical party Syriza into power. Syriza was initially greeted by gatherings in favour of their policies, a rare sight in Athens. But after agreeing with Europe to extend their bailout (and the austerity that comes with it), there have been some minor signs that the party's left flank is becoming disillusioned. Far-left and anarchist protesters and rioters are back on the streets."
---
Greece Must Reform, Says Greek Central Bank Governor - WSJ
"Presenting his annual report, Mr. Stournaras said Greece needs a comprehensive growth plan based on reforms including the opening up of professions, preserving fiscal achievements, reviewing tax exemptions and adopting policies that promote employment.

The Greek central bank governor said the Greek banking system "remains strong despite the turbulence" but warned lenders that they continue to face serious challenges with "first and foremost the need to address nonperforming loans (NPLs)."
---
Tensions with Germany over 'greedy' Greece's debt - Yahoo News
"...with Greece having already secured a 100-billion-euro write-down of its debt to private creditors, and two bailouts of 240 billion euros, German Finance Minister Wolfgang Schaeuble expressed Thursday his "disbelief" at the very idea.

"I can't see anything in what Varoufakis is doing that makes life easier for us," the veteran German minister was quoted as telling a parliamentary group meeting.

"No more billions for the greedy Greeks!" screamed mass daily Bild Thursday under a huge "Nein!" ("No!") headline."
More Coverage:
Germans fed up with 'insulting' Greeks - CNBC
Time to sever fiscally irresponsible Greece from its EU lifeline - South Coast Today
---
February 26, 2015
Greece sees problems repaying IMF, ECB; Germans air mistrust - Reuters
"Greece said on Wednesday it will struggle to make debt repayments to the IMF and the European Central Bank this year as Germany's finance minister voiced open doubts about Athens' trustworthiness.

A day after euro zone finance ministers agreed to a four-month extension of a financial rescue for the currency bloc's most heavily indebted member, Finance Minister Yanis Varoufakis gave a frank assessment of Greece's financial position.

...He put no figure on the funding gap. After interest payments this month of about 2 billion euros, Athens must repay an IMF loan of around 1.6 billion that matures in March and about 7.5 billion in maturing bonds held by the ECB in July and August.

...German Finance Minister Wolfgang Schaeuble, revelling in his role as the euro zone's grumpy paymaster, said no further aid would be paid out until Athens fulfilled all the conditions.

"The question now is whether one can believe the Greek government's assurances or not. There's a lot of doubt in Germany, that has to be understood," he told SWR2 radio."
---
Greece Struggles to Get Citizens to Pay Their Taxes - WSJ
"At the end of 2014, Greeks owed their government about €76 billion ($86 billion) in unpaid taxes accrued over decades, though mostly since 2009. The government says most of that has been lost to insolvency and only €9 billion can be recovered.

Billions more in taxes are owed on never-reported revenue from Greece's vast underground economy, which was estimated before the crisis to equal more than a quarter of the country's gross domestic product.

...The International Monetary Fund and Greece's other creditors have argued for years that the country's debt crisis could be largely resolved if the government just cracked down on tax evasion. Tax debts in Greece equal about 90% of annual tax revenue, the highest shortfall among industrialized nations, according to the Organization for Economic Cooperation and Development."
---
Greece suspends professional football indefinitely - Rediff
"Matches in Greece's professional football leagues have been suspended indefinitely in a crackdown on violence, the Super League said on Wednesday.

The move follows a pitch invasion at the end of the Athens derby last weekend and a Super League board meeting which ended in a brawl on Tuesday, with Greece's recently-elected Syriza ruling party aiming to stamp out the problem of crowd violence."
---
Varoufakis: 'Bloodletting' of Greece must stop - dw.de
"Greek Prime Minister Alexis Tsipras held a marathon 11-hour closed-door session with lawmakers from his left-wing Syriza party on Wednesday as he tried to win over hardliners who think his administration has caved to creditors.

Tsipras was elected last month on the promise to repeal bailout austerity measures, but a list of reforms accepted by Greece's creditors at the European Central Bank (ECB), International Monetary Fund (IMF), and the Eurozone on Tuesday proposed not rolling back the privatizations of government firms. That's something Syriza promised to do during its election campaign.

...German Finance Minister Wolfgang Schäuble said it was "not easy" for him to let Greece have the extension, considering how there was "much doubt in Germany" as to whether Athens will pay back the more than 40 billion euros it owes Berlin. "
---
Cyprus signs deal to allow Russian navy to use ports - BBC
"Russian President Vladimir Putin agreed the deal after talks with Cypriot President Nicos Anastasiades.

...President Putin said that other countries should not be concerned and that the port's main use would be for counter-terrorism and anti-piracy.

President Anastasiades also revealed that the two countries were discussing the possibility of Russia using an air base on Cyprus for humanitarian relief missions."
---
February 25, 2015
IMF Slams Greece Proposed Overhaul to Its Bailout - WSJ
"...a new letter by IMF Managing Director Christine Lagarde to Eurogroup president Jeroen Dijsselbloem, slamming Greece's new economic proposals as insufficient, will continue to shape negotiations between Greece and Europe over bailout financing. The letter also points to months of tough talks ahead.

... the most important ones, the [Greek proposal] is not conveying clear assurances that the Government intends to undertake the reforms envisioned" in the existing bailout program, Ms. Lagarde said in a letter that was requested by the Eurogroup.

In particular, she targeted pension and tax overhauls, privatization and opening up closed markets. Those measures are "critical for Greece's ability to meet the basic objectives of its fund-supported program," she said.

That's why the IMF won't release the remaining money designated for the Greek program."
---
Greece Gets Warnings From Creditors Now Comes Hard Part - Bloomberg
"...The current program, which has been keeping Europe's most indebted state afloat since 2010, was scheduled to expire at the end of this month. After almost four weeks of negotiations, all parties stepped back from the brink, with Prime Minister Alexis Tsipras, 40, declaring an end to austerity while creditors said previous agreements were upheld.

Now Tsipras's government doesn't just need to offer more details on its plan, it has to follow through -- and fast. Its cash-flow problem still needs to be resolved, a Greek Finance Ministry official said yesterday.

Greece has until April to refine the details and show the finance ministers how it will do it. Greece can't access more bailout funds, including the next tranche of about 7 billion euros ($7.9 billion), unless it passes the review."
---
There is no way of putting a pretty face on this document - Naked Capitalism
"Even writers who take a positive view of what Syriza accomplished are under no illusion as to how far short Syriza has fallen relative to its lofty promises. From Paul Mason's blog:

'I asked Dijsselbloem in the press conference: "What do you say to the Greek people, whose democracy you've just trashed." He replied that he did not think that was a very objective question. We'll have to agree to differ.

There is also language in the memo that looks to authorize the return of the Troika monitors: "In this context, the Greek authorities undertake to make best use of the continued provision of technical assistance." The Financial Times reads it the same way:

'It also leaves the IMF and EU institutions — the European Central Bank and European Commission — in control of evaluating Greece's economic reform measures and the disbursement of bailout funds, despite Mr Tsipras' vow to rid Greece of the hated "troika" of bailout monitors.

Mind you, despite the foregoing, it is doubtful that Greece could have done much better, particularly in light of the way the ECB had worked to intensify the already-in-progress bank run and boxed the Greek government in by giving it only a thin increase in the ELA limits."
---
February 24, 2015
Greece delivers 'comprehensive' reforms list - Yahoo News
"The measures will be examined first by the "troika" of the European Commission, the European Central Bank and the International Monetary Fund, which now hold most of Greece's enormous 320-billion-euro ($360-billion) in debts.

Brussels officials say that if these institutions deem the proposals sufficient, they will then be discussed in a conference call among the eurozone's 19 finance ministers later Tuesday.

Stocks on the Athens market soared seven percent on news of the reforms list delivery."
---
Greece pledges to respect privatisations, avoid budget derailment
"Greece has pledged to not roll back any ongoing or completed privatisations and ensure that any efforts to address a "humanitarian crisis" does not hurt its budget, according to a document containing its reform plans seen by Reuters on Tuesday.

Athens sent the list of reforms to its European Union and International Monetary Fund creditors late on Monday. They must approve the plans to pave the way for an extension to Greece's bailout lifeline for the next four months.

...It also commits to consolidating pension funds to achieve savings and eliminate loopholes and incentives for early retirement..."
---
EU Commission welcomes Greek list as 'valid starting point' - San Luis Obispo
"An official at the European Union's executive branch said Tuesday that the list of Greek reform measures for final approval of the extended rescue loans "is sufficiently comprehensive to be a valid starting point."

The official, who spoke on condition of anonymity because of the sensitivity of the negotiations, said that the Commission was "notably encouraged by the strong commitment to combat tax evasion and corruption."

...A Syriza official in Brussels said that "immediate priority" would be given to the settling of overdue debts, the protection of people with mortgage arrears as well as the ending of foreclosures of first residencies."
---
February 23, 2015
Greece delays sending reforms to euro zone till Tuesday - Reuters
"Greece will present its economic reform plans to the euro zone on Tuesday, a government official said, missing a Monday deadline for the list which is a condition for extending the country's financial lifeline.

The official gave no reason for the delay but said euro zone finance ministers would consider Greece's plans, which include a crackdown on tax evasion and corruption, as scheduled on Tuesday afternoon.

The measures will include tackling what Tsipras calls Greece's "humanitarian crisis" - hardship created during years of economic depression - while dealing with tax arrears and bad loans, and ending the foreclosure of primary homes, the official said. They will also crack down on tax evasion, smuggling and corruption, restructure the public sector and cut red tape.

The list will also include parts of the government's "Thessaloniki program" which in total envisages spending of 1.8 billion euros over a full year on relief measures such as free electricity and meals for the poor, while raising 3 billion from steps such as collecting tax arrears."
---
Greece seeks bailout extension with reform list - Yahoo News
"If the measures fail to win the approval of Greece's EU creditors, the country's safety net will collapse on Saturday leaving the government at risk of running out of cash, a run on banks and even a eurozone exit.

But hard-left Prime Minister Alexis Tsipras, whose Syriza party swept to power in elections last month, could also face a voter backlash if he fails to deliver on promises to ease the pain of ordinary Greeks after years of swingeing government spending cuts.

In the latest in a series of dramatic showdowns over Greece's 240-billion-euro ($270-billion) bailout, flamboyant new Finance Minister Yanis Varoufakis secured the extension from his 18 fellow eurozone partners in Brussels on Friday."
---
Greece overhauling reforms, but faces dissent at home - San Francisco Gate
"Greece will have some say in deciding what those measures are, but overall they will still need approval from the European executive Commission, the European Central Bank and the International Monetary Fund.

Greece's European bailout ends after Feb. 28 so it needs a finalized deal this week. EU spokeswoman Mina Andreeva said the list of proposed reforms had not arrived as of midday Monday, though the deadline is midnight."
February 22, 2015
Greece readies reforms to keep bailout alive - Yahoo News
"The new hard-left government in Athens has until Monday to convince its sceptical European creditors that it can piece together a credible set of alternative fiscal reforms.

A top government official on Sunday said Athens would submit proposals that will take the struggling Greek economy "out of sedation."

"We are compiling a list of measures to make the Greek civil service more effective and to combat tax evasion," minister of state Nikos Pappas told Mega channel.

Greece's government is walking a tightrope between its commitments to European creditors and its electoral pledges to end austerity in the country struggling to recover from severe economic crisis. "
---
Tsipras declares victory as Greece dodges financial ruin - Reuters
"With his left-wing leadership pilloried by German conservatives, Tsipras insisted that Friday night's last-minute agreement cancelled austerity commitments and dispensed with the "troika" - European and IMF inspectors loathed by many Greeks.

"Yesterday we took a decisive step, leaving austerity, the bailouts and the troika behind," he said in a televised statement to the Greek nation. "We won a battle, not the war. The difficulties, the real difficulties ... are ahead of us."

After often ill-tempered negotiations in Brussels, Greece secured a four-month extension to euro zone funding, which will avert bankruptcy and a euro exit, provided it comes up with promises of economic reforms by Monday.

Had no deal been reached, some officials had feared panic when Greek banks reopened on Tuesday after a long holiday weekend. But Athens said agreement at the meeting of euro zone finance ministers should calm Greek savers who thought capital controls might be imposed as a prelude to leaving the euro."
---
Greece, eurozone nations settle their differences — for now - Japan Times
"...the Greek government will be the author of the reforms, and that represents a change from the past five years, when Greece has relied on rescue money to avoid going bankrupt and was effectively ordered to enact a series of austerity measures.

"We have established common ground again," said Jeroen Dijsselbloem, the eurozone's top official, after the meeting in Brussels.

Greek Finance Minister Yanis Varoufakis said the deal allows both Greece and Europe "to turn a page. … As of today, we are beginning to be co-authors of our destiny."

Varoufakis conceded that the Greek government would be "in trouble" if the reform measures, which are likely to include a series of measures to tackle corruption and tax evasion aren't backed by representatives from the European Central Bank, International Monetary Fund and European Commission — previously known as the troika.

However, he insisted they "won't be shot down by the institutions."

If the list of reforms is sanctioned, then it will be further detailed and agreed upon by the end of April."
---
February 21, 2015
Greece wins eurozone bailout deal - Sky News UK
"Europe has granted Greece a crucial four-month extension to its massive debt bailout, ending weeks of tension, but at the cost of huge concessions including a commitment to spell out reforms within two days.

...Greek Finance Minister Yanis Varoufakis said the deal marked a new era for Athens and its relationship with the European Union, after two painful bailouts put together at the height of the debt crisis to save the euro.

Athens claimed the rescues and the austerity measures it had to follow since its first 2010 bailout had wrecked the Greek economy, making it impossible to manage its mountain of debt.

'Today was a pivotal moment because Greece for five years now has been lonely, isolated in the Eurogroup. Today that isolation has broken,' Varoufakis said.

However, he warned: 'If the list of reforms is not agreed, this agreement is dead.'
---
European Banks & ECB prepare for Grexit - Spiegel
"The Grexit Dilemma: What Would Happen if Greece Leaves the Euro Zone?

On Wednesday of this week, 30 top managers at a large German bank all received a text message and an email at the exact same time. A short time later, their mobile phones rang with an automated voice giving them all passwords and a number to call at exactly 8:30 a.m. to join a teleconference with the board of directors.

Each of the 30 bank managers were required to work through the emergency measures pertaining to his or her division...

...But even if a compromise is found in the end, the game of high-stakes poker will not be over. Both sides would have to agree to a new plan for nursing the country back to financial health.

Greece's creditors, now known as "institutions" rather than the "troika," will not just have to reach agreement with Athens on interest rates and payback periods, but also on issues such as the minimum wage and increases to retirement benefits. A possible "Grexit," as Greece's potential euro-zone exit has come to be known, would loom over the talks the entire time."
---
Varoufakis: 'we're beginning to be co-authors of our destiny' - UK Telegraph
"Athens will get an extension of four months, not six, as it had requested, according to an eurozone top official.

In return, Greece has committed to make a series of unspecified reforms to be enacted over the coming months.

Friday's agreement was clinched just a week before Greece's 240 billion euro (270 billion US dollar) bailout programme expires and is aimed at buying time for both sides to agree on a longer-term deal to ease the burden of the bailout loans. The agreement will mean that Greece will avoid going bankrupt, at least over the four months of the extension."
---
ECB Asks: Are Greek Banks Insolvent? - Forbes
"The ECB asked itself this question on Wednesday as it reviewed Greek banks access to the Emergency Liquidity Assistance (ELA) which is currently keeping them afloat. If Greece fails to secure a deal at today's meeting of finance ministers it will surely be asking itself the question again soon."
---
February 20, 2015
Deal reached on extension - US News/AP
"Greece and its creditors in the 19-nation eurozone reached an agreement Friday on extending the country's rescue loans, a move that should ease concerns it was heading for the euro exit.

Athens will get an extension of four months, not six, as it had requested, said Jeroen Dijsselbloem, the eurozone's top official. In return, Greece has committed to make a series of unspecified reforms to be enacted over the coming months.

Friday's agreement was clinched just a week before Greece's 240 billion euro bailout program expires. It is aimed at buying time for both sides to agree on a longer-term deal to ease the burden of Greece's bailout loans."
More Coverage:
Greece, euro zone agree four-month loan extension, avert crunch - Reuters
Here's What Each Side Got in the Greece Negotiations - Bloomberg
Business Greece and eurozone creditors reach deal on loan - LA Times
---
German-Led Bloc Willing to Let Greece Leave Euro - Bloomberg
"Characterizing the views of a hardline block led by Germany, the Maltese official said, "I think they've now reached a point where they will tell Greece 'if you really want to leave, leave.'"

In a formal request on Thursday to extend Greece's euro-area backed rescue beyond its end-of-February expiry for another six months, Varoufakis said he would accept the financial and procedural conditions of the existing deal while asking for negotiations on other elements.

German Finance Minister Wolfgang Schaeuble almost immediately rebuffed the latest Greek formula, saying the country needs to make a firmer commitment to austerity. A "positive" conversation between Greek Prime Minister Alexis Tsipras and Chancellor Angela Merkel later on Thursday sparked investor optimism for a deal.

...Tsipras's government is trying to balance the need to achieve an agreement to prevent a cash crunch and the pre-election pledge to end austerity. Completely bowing to German demands risks a domestic backlash and potentially alienating the Syriza party's left flank and Tsipras's junior coalition partner."
---
Greece faces expulsion from the euro as debt deadline looms Friday - Chicago Tribune
"Friday's emergency meeting was called to respond to the left-wing Greek government's demand for more time to finalize its current bailout program and negotiate new arrangements with its partners that will be less onerous on Greek citizens.

The Greek proposal, however, did not promise to continue all of the budget cuts and reforms that the Europe — particularly Germany — has been adamant it should stick to. Germany, the most influential creditor, has claimed Greece's latest proposal is a "Trojan horse" to help the government dodge its commitments.

In the short term, if no solution is found, Greece could be left to handle its debts alone from next month. "
---
February 19, 2015
Germany rejects Greece 'take-it or leave-it' debt offer - Yahoo News
"Germany rejected a take-it or leave-it request by Athens Thursday for a six-month extension to its EU loan programme, but both sides indicated later that there was still hope for a solution.

In a sign that a deal could be salvaged, German Chancellor Angela Merkel held talks with Greek Prime Minister Alexis Tsipras by telephone for nearly an hour on Thursday in a "positive climate," a Greek government source said.

The telephone talks came after Eurogroup head Jeroen Dijsselbloem had said finance ministers from the 19-member eurozone would meet in Brussels Friday to consider a take-it or leave-it proposal by Athens to extend its European loan programme that expires at the end of the month."
---
Germans rebuff Greek 'Trojan horse' - Financial Times
"Without access to EU bailout funds, eurozone officials fear the Greek government could run out of cash as early as next month, forcing it to either cut spending on salaries and pensions or default on debt payments. The end of the EU programme also means Athens loses €10.9bn in aid for Greek banks, which officials fear could exacerbate the large-scale deposit withdrawals seen in recent weeks.

In a sign of how concerned EU authorities are about the Greek banking system, the European Central Bank's governing council late on Wednesday approved only €3.3bn in new emergency funding to Greek lenders — even though the Bank of Greece had requested €10bn earlier in the week."
---
Giscard: 'Greece should leave the euro, not the EU' - Eurasiareview
"The fundamental question is whether or not the Greek economy can recover and prosper with a currency as strong as the euro. The answer is clearly negative," he said. "Greece needs to be able to devalue its currency," he added.

The former President believes that an exit from the euro "on good terms" is possible, and would allow for "a possible return at a later date".

"The entry of Greece into the euro in 2001 was a mistake," he said. "I was against it at the time. The Germans too. They only accepted it because others, France in particular, insisted on it."
---
What Varoufakis is Offering The Eurogroup - Forbes
Tim Worstall analysis the Greek proposals:
...the Varoufakis statement from this Monday. When, as we all know, nothing also happened.

"Nevertheless, there is much that we can deliver that is of mutual benefit. To do so, we need a short-term (three to six month long) agreement that will allow us to establish the "common ground" mentioned by President JD and Prime Minister AT last Thursday. It is in no one's interest if, over the next days and weeks, as a result of a political failure on our part Greece languishes under a collapse in activity, a collapse in revenue and continued deposit outflows. "

That's a further admission that tax collection has collapsed. And also that there's a slow bank run going on. There's also a subtle underlying line here. Because we're all sitting around talking about a deal instead of you giving in to us then the situation is going to get out of the control of all of us. So, give in to us now and the situation might be saved. Rather a clever negotiating position. Unfortunately, we're not getting to see the responses to these lines but the fact that this didn't work, as in there was no agreement, might indicate that no one bought this line...

"On the revenue side, the previous period was dominated by political interventions, of varying intensity and from numerous sources that promoted uncertainty and thus affected economic activity and tax collection. Revenue shortfall as of end-January reached €2 billion compared to MoF forecast. "

There's the admission that Greece does not in fact currently have a primary budget surplus because tax collection has fallen off that cliff.
---
Euro exit would cost Greece dear, shake eurozone - Stamford Advocate
"Without more money, Greece may default on debts due this spring and summer. Default, or fears of one, could trigger turmoil that would collapse Greece's banks. And that could force it to print its own currency to bail them out.

Analysts say a Greek exit from the euro, or "Grexit," could be chaotic and complex. It would probably involve shutting banks and ATMs to prevent people from withdrawing money before it could be translated into a new, cheaper currency. Bank accounts and mortgages would be switched to the new currency. It could take months to get new bills in circulation, forcing people to use euros for small transactions or resort to non-cash payment.

...First of all, Greece would likely find it impossible to repay its bailout loans. Those losses would be spread to taxpayers in the other 18 countries.

The eurozone bailout fund is owed 142 billion euros ($162 billion), individual countries are owed 53 billion euros, and the European Central Bank holds 20 billion euros in Greek government bonds. Same goes, most likely, for another 50 billion euros owed by the Greek central bank to the ECB and the other national central banks though the eurozone payments system.

Leaders like German Chancellor Angela Merkel surely don't want to explain to voters how they lost that much on Greece."
---
European Stocks Fall on Greece Worries - WSJ
"European stocks fell back from seven-year highs Thursday, with the negotiations over the future of Greece's bailout keeping markets on edge and a renewed slide in oil prices dragging down energy stocks.

...Equities in Europe have touched their highest level since late 2007 this week as investors wager that Greece and its creditors will eventually hammer out a deal to avert the country's exit from the euro area.

Eurozone finance ministers have tentatively scheduled a meeting on Friday to discuss a request from Greece to extend its bailout, according to European officials."
---
February 18, 2015
Vindication or fiasco - eKathimerini
"...The current government is inexperienced but it has a mandate for a tough negotiation. It has drawn its own red lines but it is important to know the other side's red lines as well. The European Commission traditionally wants to help reach a compromise solution because it is allergic to anything that could jeopardize the European project....

Greek Prime Minister Alexis Tsipras questions the decision-making process because, as he said on Tuesday, it does not make sense to hold a Eurogroup meeting and then have one government make the decision. As an experienced leftist he knows a thing or two about the balance of power....

Will an accident be avoided? The danger is clear. Tsipras could be vindicated on having warned against the disastrous austerity and of having spoken of Germany's counterproductive hegemony. But Greece will have still suffered serious damage. Tsipras, and the rest of us, will still be here, in rather unpleasant circumstances. The others will be out playing the blame game about why the Greek case ended in fiasco."
---
Greece to Seek Extension on Loan Agreement, Officials Say - WSJ
"Greece will seek an extension to its rescue deal from the rest of the eurozone Wednesday, two officials with knowledge of the situation said, marking an apparent shift in the standoff between Athens and its creditors.

The extension of what the officials called Greece's "loan agreement" could be for a period of four to six months, preventing the country's current deal with the eurozone from expiring at the end of February and giving it time to negotiate a new bailout. The conditions attached to the request were still under negotiation, they said.

Although the request for an extension would mark a turnaround by the Greek government, it's still unclear whether its creditors would accept it as a way out of the current impasse."
---
Greece faces resistance to extra emergency funds for banks - Reuters
"Unless Athens agrees an extended aid program soon, keeping ELA capped would put lenders in a funding squeeze that could require the introduction of capital controls to limit savers taking out more of their money, the sources said.

A senior Greek banker told Reuters up to 500 million euros ($571 million) had been withdrawn from Greek bank accounts on both Thursday and Friday last week.

There was a lull on Monday but deposit outflows picked up again on Tuesday after talks collapsed, the banker said."
---
China & Greece joint military drills as 'Grexit' looms - Brietbart
"The 18th Chinese naval fleet arrived in Piraeus, Greece on Monday to commence a four-day visit of the country. The Chinese navy was welcomed by Greek Rear Admiral George Leventis who, along with other official state representatives, held a welcoming parade for the Chinese sailors, China's state-run Xinhua reports.

During the fleet's visit, Chinese Rear Admiral Zhang Chuanshu will meet Greek President Karolos Papoulias."
---
Greek Minister Yanis Varoufakis's Style Irks His Eurozone Peers - WSJ
"Eurozone officials shook their heads when Yanis Varoufakis, Greece's mercurial new finance minister, repeatedly told journalists after the Greek elections last month that his government was "insolvent" and "bankrupt."

"...I am being treated as a strange bird because I talk macroeconomics," he said in an interview. "It's astonishing to me that having a quasi-sophisticated discussion of economics is almost considered to be bad manners."

Monday night's meeting started awkwardly. Mr. Varoufakis walked in 20 minutes late followed by a television camera as Mr. Draghi was speaking, officials said. Jeroen Dijsselbloem, the Dutch finance minister who leads the meetings, interrupted Mr. Draghi and angrily told the cameraman to leave."
---
February 17, 2015
Greece defies creditors, seeking credit but no bailout - Reuters
"Talks between Greece and euro zone finance ministers over the country's debt crisis broke down on Monday when Athens rejected a proposal to request a six-month extension of its international bailout package as "unacceptable". The unexpectedly rapid collapse raised doubts about Greece's future in the single currency area after a new leftist-led government vowed to scrap the 240 billion euro ($272.4 billion) bailout, reverse austerity policies and end cooperation with EU/IMF inspectors.

...The European Central Bank will decide on Wednesday whether to maintain emergency lending to Greek banks that are bleeding deposits at an estimated rate of 2 billion euros ($2.27 billion) a week."
Additional Coverage:
Greece plays down impasse in talks with European creditors - Yahoo
Latest attempt to stop coming crisis goes down in flames - Business Insider
Greek Financing Talks Break Down Amid Deep Divisions Over Bailout - WSJ
Greek debt meeting ends in acrimony - Montpelier Times-Argus
---
Sakellaridis: Raw and hard the ultimatums of Europeans - ethnos.gr
"The government is blackmailed with ultimatums," said government spokesman C. Sakellaridis referring to yesterday's Eurogroup meeting, speaking at the morning show "Society Hour Mega".

Mr. Sakellaridis reiterated ... We are committed by popular mandate. We can not talk with a lack of credibility in the political system. We will not request an extension of the Memorandum program as it is. "

He assured, however, that the government will continue contacts and consultations directly to find a solution, because as he said "not good for either party to persist in this process with this type of negotiation."
[via google translation]
---
Eurogroup gives Greece only few days to sign extension - eKathimerini
"Greece was told that it has until Friday to request an extension to the current bailout or face the possibility of losing the pending funds after the second meeting of eurozone finance ministers in the last few days ended on Monday without an agreement between Athens and its partners.

Greek Finance Minister Yanis Varoufakis, however, said the government would continue talks over the next few days, regardless of any ultimatums from its partners.

...Varoufakis insisted that he was prepared to sign the text he was shown by Moscovici "there and then" but was perplexed as to why this was changed for a communique not acceptable to the Greek delegation."
---
There's Still No Progress on Greece - WSJ
"Greek Officials Said They Rejected Draft Eurogroup Statement: Eurozone finance ministers concluded a meeting Monday night earlier than expected with no apparent agreement over Greece.

Europe Stocks Slip Amid Greek Talks: European stocks slipped off seven-year highs, with investors cautious as the next round of fraught negotiations between Greece and its international creditors."
---
Snubs 'absurd' bailout offer from EU - 2 weeks until Athens runs out of cash - UK Daily Mail
"Make-or-break talks between Greek and EU finance ministers collapsed last night after just three hours – with Athens rejecting the latest bailout offer as 'absurd'.

...Greece's Left-wing Syriza government wants the country's bailout to be restructured, with an end to many austerity demands.

The International Monetary Fund and European Union say there should be no change to the terms of the current £178billion loan. Yesterday evening, a Greek official said the talks had come to an end without a deal being reached."
---
February 16, 2015
Greece, eurozone thrash out high-stakes debt rescue changes - Yahoo
"Greece goes into talks with its eurozone partners on Monday demanding changes to a massive international bailout which could lead to its exit from the single currency bloc and into the unknown.

In the worst case scenario, a chaotic "Grexit" could jeopardise the whole euro project but analysts say this is very much less likely now than it was at the height of the debt crisis three or four years ago.

Brussels is in favour of a straight rollover of the current programme that ends this month, but new hard-left Greek Prime Minister Alexis Tsipras won office last month on a promise to ditch it outright for damaging Greece, not helping it."
---
Greece desperately needs quick fix - Reuters
"Athens and its creditors are so far apart on how the economy should be managed that there is no hope of rapidly reaching a new long-term deal. The top priority is therefore to find a way of getting over the immediate hump.

...One option could be to revive the idea of a "moratorium" which was floated in a Greek paper close to Syriza a week ago. This would involve Tsipras promising neither to reverse the previous reforms nor to press ahead with controversial measures of his own while talks on a longer-term deal continue. Because Athens wouldn't be implementing the current programme, it would not get any more cash from its creditors until and unless a long-term deal had been cut. But it would be allowed to sell a few more billion euros of treasury bills to its banks in order to avoid default. At the same time, the ECB would restore its safety net to Greek banks so that they no longer have to rely on ELA. That would diminish the risk of a bank run. Such a moratorium wouldn't satisfy the extreme left wing of Syriza, as it would be seen as a partial climbdown. But Tsipras may be able to overrule the extremists, arguing that his promises have not been abandoned, only shelved for the time being.

Hard-line members of the Eurogroup will also find it hard to swallow a moratorium because Greece wouldn't be implementing all the things the previous government had promised. "
---
Schaeuble 'very sceptical' of Greece deal - Yahoo
"My guess is that it's all a big game of poker for this new government" under Tsipras, Schaeuble said.

...Schaeuble, who was recently caricatured in the Greek press as wearing a Nazi-era army uniform, hit out at the insults Greece has dealt to its eurozone partners.

"I feel sorry for the Greeks at the moment. They've elected a government which is currently acting irresponsibly," Schaeuble said."
---
February 15, 2015
Greece, EU see need for 'national reform plan' to fix economy - Reuters
"Greece has agreed with its European partners that there needs to be a "national reform plan" to deal with decades-long issues of the economy, its government spokesman said on Sunday.

But he added in a wide-ranging interview on Greece's Skai TV that the new government will not clash with the public based on orders from outside.

Greece and its euro zone partners are in difficult negotiations over demands by the new government of leftist Prime Minister Alexis Tsipras for an end to austerity and a renegotiation of Greece's debt."
---
Varoufakis confident of bailout deal but warns deadline too tight - Yahoo News
"Greece's finance minister said Sunday he was confident a deal with the EU over the country's loathed bailout could be found while warning the February 28 deadline may be too tight.

"Our strong stance, based on logic, will lead to an agreement, even at five minutes past the hour," Yanis Varoufakis said in an interview with the Sunday Kathimerini newspaper.

Athens was steeling itself for a meeting of eurozone finance ministers in Brussels on Monday, a high-stakes gamble that could see Greece forced out of the eurozone if a deal is not found by the end of the month.

Varoufakis said consultations on Athens' demands for a radical restructuring of its bailout had made him "optimistic", but warned there were still issues of friction such as privatisations and labour rights."
---
February 13, 2015
Global stocks higher on Greek progress, German data - Yahoo News
"Greece and its creditors in the 19-country eurozone took visible, if modest, steps to bridge their differences over Athens' demands to lighten the load of its bailout. But a deal is still some way off. Following weeks of haggling, the two sides made a series of encouraging noises at a summit of European Union leaders and even agreed to start technical discussions to inform a meeting of the eurozone's finance ministers Monday. Investors are hopeful that a deal will be reached to avoid Greece's exit from the euro."
---
ECB throws Greece lifeline before eurozone talks - UK Guardian
"The ECB has come under pressure to allow Greece to access short-term lending facilities after it said the crisis-hit country no longer qualified for drawing on standard borrowing terms. ECB officials declined to comment, but two sources familiar with the matter told Reuters that the provision of emergency liquidity assistance (ELA) by the Greek central bank would be authorised by the ECB as a temporary expedient.

Arriving for his first EU summit, Tsipras said: "I'm very confident that together we can find a mutually viable solution in order to heal the wounds of austerity, to tackle the humanitarian crisis across the EU, and bring Europe back to the road of growth and social cohesion."

But in a press conference later he added: "Greece will not blackmail or be blackmailed."
---
Hitting the ground running—backwards- Economist
"Mr Tsipras has put forward some good arguments against the austerity that has been imposed on Greece as the price of its bail-outs. He has sound ideas on attacking corruption, fighting tax evasion and shaking up Greece's cosy business elite. His ministers now talk of keeping 70% of the old government's reforms (see article). But his first moves in office included promises to raise the minimum wage to pre-crisis levels, reverse labour-market reforms, restore pension increases, rehire thousands of public servants and scrap privatisation projects. These would not just breach Greece's bail-out terms, but also wreck the country's economic prospects.

To reverse course in this way when Greece's economy is at last growing and unemployment is falling is perverse. Greece needs more, not fewer reforms: despite progress in regaining lost competitiveness, its exports remain weak. In its business climate it lags behind neighbouring Bulgaria, the poorest EU country, in areas such as enforcing contracts, registering property and providing credit."
---
Top New Democracy executives challenge Samaras - Ansamed
"Top New Democracy (ND, center-right) executives believe president Antonis Samaras is politically finished and are now discussing the manner and process of his questioning as daily To Vima online reports. A dinner of top executives Wednesday night called by former Education Minister Marietta Giannakou, the forthcoming meeting of the party's parliamentary group and the convene of its political committee at the end of the month are expected to be the main points that will show what will happen in the future."
---
February 12, 2015
Failure to agree on debt, next meeting on Monday - Reuters
"In seven hours of crisis talks in Brussels that ended after midnight, euro zone finance ministers were unable to agree even a joint statement on the next procedural steps. Both sides played down the setback, insisting there had been no rupture.

But Greek stock prices, which whipped higher after hours in New York on talk of an accord, sagged with disappointment when it emerged that Greece's laconic new Finance Minister Yanis Varoufakis had walked away from a draft deal to extend current credit terms after conferring with fellow Greek officials."
---
Greece and EU Vow to Keep Talking - WSJ
"Greek Finance Minister Yanis Varoufakis said he still hoped that a deal on new financing for his debt-stricken country could be found by next week.

"We heard many different, interesting opinions, we had the opportunity to take a lot of views," he said after the meeting. "Now we are proceeding to the next meeting on Monday hoping that there will be conclusions in a manner that is optimal for both Greece and our European colleagues."

What such a deal might look like, however, remained unclear."
---
Greece is planning joint military exercises with Israel, Cyprus and Egypt - Israel Nat'l News
"Greece is planning joint military exercises with Israel, Cyprus and Egypt, Greek Defense Minister Panos Kammenos said Wednesday, according to AFP.

The decision comes amid continuing tensions between Cyprus and Turkey over oil exploration in the eastern Mediterranean.

Kammenos, visiting close ally Cyprus, said the two countries, along with Israel and "possibly" Egypt would begin joint exercises within the coming months aimed at improving regional security.

Cyprus has suspended UN-led peace talks with Turkey, which invaded the island in 1974 and still occupies its northern third, saying Ankara persists in trying to hamper the country's energy search."
---
Halt ordered on Abu Dhabi-backed Hellenikon project - Construction Work
"Energy Minister Panagiotis Lafazanis, who represents the more radical wing of the new government, also told Reuters the government would look to annul the Abu Dhabi-backed development plans for Hellenikon, calling the sale of the prime seaside property "scandalous".

"The statements of Mr. Lafazanis send a discouraging message to the long-term private international investors that our country desperately needs," Lamda Development said in a statement.

Lamda said it believed the sale was based on a legitimate process and the government should wait for a court of auditors to deliver its decision on the deal, which is expected later this year.

Last week, a spokesperson from Lamda contacted by Arabian Business refused to confirm the status of the deal."
---
Timeline of hurdles coming up for Greece - UK Telegraph
Article maps out a whole year of loan pay-back dates and more
"Greece must pay a grand total of €22.5 billion (£16.7 billion) back to its creditors, mainly the International Monetary Fund (IMF) (€8.7bn) and the EU (€6.7bn), over the course of the year. At the same time it must prop up teetering banks and fund Syriza's Left-wing spending programme.

On Wednesday night, Eurozone finance ministers failed to reach agreement with Greece.

Without eurozone aid in the form of a "bridging agreement" lasting until September, Greece will collapse. Here are some of the key dates in the year ahead."
---
February 11, 2015
Day of reckoning as Germany says accept bailout or 'it's over' - Financial Post
"German Finance Minister Wolfgang Schaeuble rejected Greece's call for a new debt accord, while Greece's new Prime Minister Alexis Tsipras remained defiant, saying there is "no way back" for his government, and that he can't condemn his people to more pain.

"We will not get a clean close to this crisis today," Michael O'Sullivan, chief investment officer for the U.K. and Europe, the Middle East and Africa at Credit Suisse Private Banking in London, said in an interview on Bloomberg Television. "I think this will drag on. The Greeks have digested a record amount of austerity, so they'll want some relief from that."
---
New government heads for clash at meeting with eurozone creditors over easing bailout - US News
"Greece's new government is confronting its eurozone creditors head on at an emergency meeting Wednesday, where Athens will seek to ease its bailout conditions in the face of strong resistance from its partners.

The gathering of finance ministers from the 19 eurozone countries was called to hear details of Greece's demand to reduce the burden of its loans and loosen required budget austerity measures.

...It's unclear how far eurozone states are willing to be tough with Greece. If the country loses all financial support, it might have to drop out of the euro currency union, a prospect that would do untold damage to Greece and raises huge uncertainty for Europe."
---
An Investor Nail-Biter as Greece-Eurozone Meeting Proceeds - WSJ Blog
"The Greek government will be in discussions with the Eurogroup Wednesday about a bridge loan to carry it through to the summer, as time counts down to the end of Greece's current bailout program on Feb. 28.

It's getting close to crunch time. The Syriza administration thinks that it can strike an agreement with its creditors for a bridging loan, giving it time to strike another agreement with creditors. German Finance Minister Wolfgang Schaeuble insists there's no prospect of a quick deal. At the same time, Russia offers up the prospect of charging in like a white knight, saddle bags full of ruble loans. Meanwhile, the deadline for Greece to apply for a bailout extension under existing terms with its Troika rescuers draws ever closer. Hollywood couldn't have scripted it better."
---
Russian Foreign Minister: We Will Support the Greeks If They Ask - Greek Reporter
"Russian Foreign Minister Sergei Lavrov said Russia will help Greece if Athens asks for financial support. The statement was made during a meeting with his Greek counterpart, Nikos Kotzias, on Wednesday.

The two men met in a joint effort to revive relations between the two countries after the European Union sanctions imposed on Russia over the Ukraine issue. Analysts say that the meeting was scheduled within the time frame of Greece's negotiations with its European partners over the debt issue."
---
Greece Fixes a Bridge Loan - Zacks
"The sticking point is the newly elected Greek government's electoral promise to ease the austerity measures imposed on the country as a result of its last bailout by its troika of creditors comprised of the IMF, the ECB and the EU. Both sides – Greece & its creditors – have dug in their heels to extract the most from the other side; with the resulting brinkmanship adding to market uncertainty. "Grexit," which would be a direct outcome of the failure of these negotiations, is the price that no one would like to pay."
---
Greece has Plan B if it fails to reach debt agreement with eurozone - Financial Post
"Greek Defence Minister Panos Kammenos said that if Greece failed to get a new debt agreement with the eurozone, it could always look elsewhere for help.

"What we want is a deal. But if there is no deal — hopefully (there will be) — and if we see that Germany remains rigid and wants to blow apart Europe, then we have the obligation to go to Plan B. Plan B is to get funding from another source," he told Greek television show that ran in to early Tuesday. "It could the United States at best, it could be Russia, it could be China or other countries," he said.

Kammenos is the leader of Independent Greeks, a nationalist anti-bailout party that is the junior coalition partner of Prime Minister Alexis Tsipras' radical left Syriza party."
---
February 10, 2015
Merkel pours cold water on Greece's push to end bailout - Financial Times
"Chancellor Angela Merkel poured cold water on a push by Greece's new government to end its bailout and strike a new financing deal with its creditors, saying the current programme was "the basis of any discussions that we have".

Earlier in the day, Germany's powerful finance minister hinted darkly that a Greek plan to leave the bailout at the end of the month could draw a harsh reaction from financial markets.

"I wouldn't know how financial markets will handle it, without a programme — but maybe he knows better," Wolfgang Schäuble told reporters, referring to Alexis Tsipras, the new Greek premier.

Together, the remarks amounted to a German rebuttal to Mr Tsipras' defiant pledge on Sunday night to end the bailout. They also set the tone for a bruising week of financial diplomacy featuring Wednesday's meeting to discuss the escalating Greek situation and then a summit of EU leaders in Brussels on Thursday."
---
Tsipras draws up reforms as emergency debt meeting looms - Yahoo News
"Athens will propose that the "toxic" fiscal obligations of its present EU-IMF bailout deal -- which has seen it saddled with debt worth 1.75 times the country's entire annual economic output -- be replaced by a 10-step reform blueprint drawn up in cooperation with the OECD, a Greek finance ministry source said Monday.

But Germany and the EU have led calls for Tsipras, whose radical left Syriza party stormed to victory in elections last month, to be more realistic.

...Varoufakis had earlier warned of the damage a Greek exit could inflict on the eurozone, comparing the single currency bloc to a house of cards. "If you take out the Greek card, the others will collapse," he told Italian state television."
---
Euro zone, Greece face off as markets take fright - Reuters
"Greece and its euro zone partners engaged in brinkmanship on Monday, with leftist Prime Minister Alexis Tsipras insisting his country would not extend its reform-linked bailout and Germany saying it would get no more money without such a programme.

European Commission President Jean-Claude Juncker warned Greeks not to expect the euro zone to bow to Tsipras' demands in a growing confrontation which spooked financial markets and prompted U.S. and Canadian pleas for calm and compromise.

Escalating the rhetoric, Greece's finance minister said the euro zone could collapse "like a house of cards" if Athens were forced out.

A Greek finance official said he did not believe Juncker, IMF chief Christine Lagarde or German Chancellor Angela Merkel would let Greece go bankrupt, but Merkel said Greece needed to come up with a sustainable proposal."
---
Greece to Propose a Debt Compromise Plan to Creditors - NYT
"The offer was being pulled together as the dispute escalated between Greece and its European creditors. In a speech in Parliament on Sunday, the new prime minister, Alexis Tsipras, appeared to draw a hard line, saying he was determined to eliminate Greece's "cruel" austerity program. German officials have insisted that Greece would get no money to help pay debts unless it adhered to the conditions of the bailout program agreed to in 2012.

Chancellor Angela Merkel of Germany appeared to show little leeway on Monday. "The basic rules" of the Greek bailout program "have always been the same," she said at a joint news conference with President Obama in Washington. "You put in your own efforts and on the other side you're being shown solidarity. A quid pro quo."

Mr. Obama, who last week warned Europe not to press too hard on austerity, said he was anticipating Ms. Merkel's appraisal and hoped Europe would find ways to improve growth."
---
Greece's month of living dangerously: Who will blink first - Alexis Tsipras or Angela Merkel? - UK Independent
"Syriza's refusal to accept the next €7.2bn payment due from the Troika of the European Union, European Central Bank and International Monetary Fund, sets Europe on course for a frantic 18 days of diplomacy before 28 February, when Greece formally leaves the programme and faces the impossible prospect of funding itself in international markets.

Greece's firebrand government wants a new deal and a bridging loan to get there – but so far the rest of the eurozone is refusing to budge and pressing Greece to honour its commitments. The lack of room for compromise leaves Europe playing the biggest game of "chicken" in decades, with the prospect of savage consequences for Greece and Europe's still nascent economic recovery.

The renewed threat of "Grexit" has already prompted contingency planning meetings chaired by David Cameron. Greece could yet stumble out of the single currency by accident.

The first efforts at squaring a seemingly impossible circle begin tomorrow in Brussels, at an emergency meeting of the eurogroup – a gathering of the eurozone's finance ministers."
---
George Osborne: Greek standoff risks to Britain are growing - UK Telegraph
"It's clear that the risk to the world economy, the risk to the British economy of this standoff between the eurozone and Greece, is growing each day," Mr Osborne said in an interview with Bloomberg Television in Istanbul, Turkey on Monday.

He added: "The risks of a miscalculation or a misstep leading to a very bad outcome are growing as well."

The Chancellor's comments came as David Cameron, the Prime Minister, held an emergency Cobra meeting with senior Treasury and Bank of England officials on Monday to discuss plans to prepare the UK for a Greek exit from the eurozone. Odds offered by Paddy Power suggested that the chance of a 'Grexit' by the end of 2018 had risen from 3/1 last week to 5/4 on Monday."
---
February 9, 2015
Tsipras' comments roil Athens stocks - USA Today
"Greek stocks reacted badly Monday to comments made over the weekend by Prime Minister Alexis Tsipras as part his inaugural speech in parliament. Shares on the Athens Stock Exchange fell over 5% after Tsipras renewed an election pledge to reject an extension of its $272 billion international bailout.

Without an extension or restructuring of its debt, Greece is in danger of going bankrupt and may even be forced out of the eurozone. Its loans expire on Feb. 28."
---
Greece Puts European Markets in a Funk - WSJ
"Greece's battered stock market extended its declines, falling 4.7%. Greek banks were once again the worst performers on the pan-European Stoxx 600, with Piraeus Bank and Alpha Bank both down by roughly 10%.

Greek government bonds, which have been subject to wild swings in recent days, began to weaken once more. Greece's 10-year yield climbed by over three quarters of a percentage point to 10.95%. Shorter-term yields rose more sharply, a sign that investors are worried about default. Yields rise as prices fall.

While many investors still expect Athens to reach a compromise with its lenders, the prospect of Greece leaving the eurozone remains a serious concern for investors."
---
Greece Reaffirms Bailout Rejection Before EU Meeting - Bloomberg
"In an address to parliament, Greek Prime Minister Alexis Tsipras reaffirmed his government's rejection of the country's international bailout program two days before an emergency meeting with the euro area's finance ministers. His speech marked the start of a three-day debate on his government's policy platform."
---
Greenspan: Greece 'will have to quit eurozone' - UK Telegraph
"Greece will be forced to leave the eurozone, the former head of the US central bank Alan Greenspan predicted yesterday.

Mr Greenspan warned that he could not see anyone willing to offer loans to the country. Athens has until the end of the month to secure around £5billion of financing to keep the Greek economy running. Failure to do so would cause the nation to default on its debts and pull out of the single currency, the former Federal Reserve chairman said.

'...I don't see any people willing to put in their funds having been disappointed so often.' He added: 'All the cards are being held by the members of the eurozone.'"
---
Defiant Tsipras sets up EU clash with bailout rejectionk - Reuters
"Tsipras' stance is being closely watched by European Union leaders who to date have shown scant willingness to meet his demands, fearing a wholesale backtracking on the fiscal and economic reforms and a return to the free-spending days of the past that helped Greece rack up over 300 billion euros in debt.

...In a bid to show he was serious about avoiding a new upward spiral in public spending, Tsipras announced a series of cuts to make the government leaner by trimming ministerial benefits like cars and selling one of the prime minister's aircraft.

...He also outlined plans to crackdown on tax evasion by targeting the rich and pledged public sector contracts would no longer favour oligarchs, a move that is likely to make him popular among the many Greeks fed up of a state they believe serves the wealthy.

"...The first priority of this government ... is tackling the big wounds of the bailout, tackling the humanitarian crisis just as we promised to do before the elections," Tsipras said.
---
February 8, 2015
Greece Could Run Out of Cash in Weeks - WSJ
"Greece warned it was on course to run out of money within weeks if it doesn't gain access to additional funds, effectively daring Germany and its other European creditors to let it fail and stumble out of the euro.

Greek Economy Minister George Stathakis said in an interview with The Wall Street Journal that a recent drop in tax revenue and other government income had pushed the country's finances to the brink of collapse.

"We will have liquidity problems in March if taxes don't improve," Mr. Stathakis said. "Then we'll see how harsh Europe is."
---
Different delivery, one message to Greece's new leaders - Reuters
"...the message from European capitals to Greece's new leaders was the same at every stop on last week's tour - stick to your commitments.

Prime Minister Alexis Tsipras will head to his first European summit on Thursday duly warned that it will be near impossible, as Athens wants, to rip up pledges made during the country's four-year international bailout. Tsipras and his aides were also advised to learn the ways of diplomatic custom.

....The positions taken this past week raise pressure on Tsipras to abandon the rhetoric that got him elected. Other European capitals must decide how much they are willing to compromise to keep Greece in the euro. France and Italy, widely perceived as Greece's natural allies, will have to think how far they want to go to facilitate a deal."
---
Greece's other dispute with Germany - Times Israel
"Greece's new Prime Minister Alexis Tsipras, whose radical left party swept to power last month promising to reverse spending cuts imposed under the indebted country's rescue package, has vowed to tackle the long-simmering dispute.

The issue of wartime reparation claims over Germany's four-year occupation of Greece, which ruined the country financially and left thousands dead, has complicated relations between Athens and Berlin for decades. Now, with Greece struggling under more than 300 billion euros ($340 billion) of debt, calculations that Athens is still owed just over half that amount, or 162 billion euros left over from the war, is sure to touch a nerve."
---
February 7, 2015
Pressures from everywhere with ultimatums - downgrades - threats - Ethnos Gr
"In the last hours the Tsipras government has been put into a stranglehold. A few hours after the head of the Eurogroup, Jeroen Dijsselbloem, said that Greece has a deadline of February 16 to file an extension request. But a message that Greece must honor its commitments came from the US, and then international rating agencies, one after the other, degraded or threatened to impair the Greek national credit rating "due to uncertainty."

Pressures from everywhere with ultimatums - downgrades - threats. Reuters news agency reported K. Ntaiselmploum estimated that Greece must apply for an extension of the program in February 16 to ensure continued financial support from the eurozone. But the extension of the support program, even temporarily, would mean that Athens will have accepted the terms of the Memorandum

...German Finance Ministry Martin Giegker and stressed that Greece must present specific proposals to the Eurogroup next week. It will not take major decisions on Wednesday Ntaiselmploum added, explaining that will take time to resolve the issue.

"So far it is unclear what the exact position of the Greek government," said Mr. Giegker added that first you have to complete the current program and stated that an order of magnitude for a fund-bridge is unknown. He warned, in fact, the Greek government not to cancel reforms that have already been completed by its predecessors.

...After a meeting between US Ambassador David Pearce with the Greek prime minister... As stated in the announcement from the US Embassy, "The United States believes that it is very important that the Greek Government to work with its European partners and the IMF, "said Ambassador. Pierce.
[Translation via Google translate]
---
Greece's credit rating downgraded - Sky News UK
"Standard and Poor's has downgraded Greece's credit rating to B-, just one notch above the range indicating vulnerability to a default, warning Athens had limited time to reach a deal with creditors.

...The downgrade came the same week members of Greece's hard-left government toured European capitals to win support for Athens' demand that terms of the country's 240 billion euro ($A352.86 billion) EU-IMF bailout be eased.

Not only did those appeals fall on largely deaf ears in its eurozone partners, however, but on Wednesday the European Central Bank moved to restrict Greek lenders' access to a key source of cash by rescinding the right of Greek banks to use government debt as collateral for loans."
---
Can Tsipras keep his promises? - Fox News
"The big question is how many, if any, of his promises Alexis Tsipras can keep without risking a potentially disastrous Greek exit from Europe's multinational currency, the euro.

A crucial indication of which direction the government intends to go in comes on Sunday, when Tsipras presents his government's policy plan in parliament. A three-day debate culminates in a confidence vote late Tuesday.

"If the policy statements are as hard as the pre-election ones ... you understand that we're heading to a big clash, and I think the markets will move accordingly," said Nick Kafkas, head of research and analysis at Merit Securities."
---
Default fears loom -Yahoo News
"Athens put itself back on a collision course with the European Union by announcing it wanted to talk "without pressure and blackmail", days before an extraordinary meeting of eurozone ministers in Brussels.

Greece's new government and EU leaders held intense discussions this week, in which Athens clashed with Germany over its promises to end austerity and cut Greece's huge mountain of debt.

With the European portion of Greece's 240-billion-euro ($275-billion) international bailout due to expire at the end of the month, investors are increasingly concerned recession-hit Greece could default on its repayments.

Credit rating agency Standard & Poor's late Friday downgraded Greece to just one notch above the range indicating vulnerability to a default, warning against further delays to debt talks."
---
Nicosia: We support Greece - Ethnos.gr
"Minister of Finance Harris Georgiades said to the Eurogroup Wednesday Nicosia will support Greece's positions.

Mr. Georgiadis added that it has been confirmed that the economy is in orbit correction and exit from the recession. He also said that the government is moving on two objectives: To continue the road to recovery and the effort to restore access to international markets. The Finance Minister said that already have begun to emerge positive signs on leaving the markets."
[Translation via Google translate]
---
Wall Street ends down on interest rate, Greece jitters - CNBC Money Control India
"Euro zone finance ministers are waiting to hear on Feb. 11 how Greece wants to become financially independent, the chairman of the ministers said. Greece must apply for a bailout extension by Feb. 16 at the latest to ensure that the euro zone keeps backing it financially, the Eurogroup chairman told Reuters.

The Wall Street Journal on Friday said Greece was rebuffed by lenders for USD 5 billion in short-term debt; the country is facing a cash crunch because the EU wants more reforms."
---
February 6, 2015
Europe Weighs the Costs Of Casting Greece Aside - WSJ
"Greece has just 11 million people and its economy represents about 2% of eurozone gross domestic product. But, Mr. Eyal says, "The Greeks have always been able to capitalize on their claim to be more significant than their size and their economy warranted."

In recent years, some policy makers—notably in Germany—have tired of this conceit. Before German Chancellor Angela Merkel closed down the debate in 2012, some German officials developed what others called the "ballast theory." According to this, Greece's indiscipline was threatening to sink the eurozone boat. If Greece was thrown over the side, the boat would float higher in the water.

At that time, what gave Berlin and others pause was the signal it would send. The eurozone, rather than a permanent fixture, would look like a marriage of convenience that could be joined and exited at will..."
---
ECB Turns the Screw on Greece - WSJ Moneybeat
"On Wednesday evening the European Central Bank declared that it would stop accepting Greek bonds as collateral for central bank loans.

"It is currently not possible to assume a successful conclusion" of Greece's current bailout, the ECB said, just hours after its president, Mario Draghi, met with the country's new finance minister, Yanis Varoufakis. Thursday Mr. Varoufakis met German finance minister Wolfgang Schäuble in a tough exchange in Berlin. Mr. Varoufakis said Greece would do everything in its power to avoid default, and proposed a bridging program to negotiate new debt terms. Mr. Schäuble said the causes of Greece's current path lay in Greece, not Europe, and that reforms were unavoidable.

Wednesday's ECB move turns off a significant — though not the sole — soure of funding for Greek banks. Their shares have been on a rollercoaster ride, and they are battling the prospect of dramatic withdrawals as the negotiations deteriorate."
---
February 5, 2015
Vested Interests Might Come to Greece's Rescue - WSJ
"Overnight, the European Central Bank said it was no longer accepting Greek government paper as collateral. Although Greek banks continue to have access to ECB cash through the central bank's emergency liquidity assistance, the latest move is seen as a warning shot for Greece's Syriza government. The apparent subtext is that if Syriza doesn't toe the Troika's line, the next time, the Greek economy could be holed below the waterline.

....The French have a phrase for Syriza's best option now: "reculer pour mieux sauter", essentially, "take a step back so as to have a better leap later". To be sure, having to backpedal on its electoral promises to cut Greece's onerous debt will be politically uncomfortable for Syriza's leadership. But a much more immediately likely prospect is that Syriza wins ground on shrinking the country's primary budget surplus–in other words that its rescuers loosen Greece's fiscal strait jacket."
---
Can't even 'agree to disagree' in first talks with Germany - Financial Post
"...German Finance Minister Wolfgang Schaeuble said he and his Greek counterpart, Yanis Varoufakis, "agreed to disagree" in their Berlin meeting. "We didn't even agree to disagree from where I'm standing," Varoufakis responded.

Their encounter came hours after Greece lost a critical funding artery when the ECB restricted loans to its financial system. That raised pressure on the 10-day-old government to yield to German-led austerity demands to stay in the eurozone.

...Varoufakis said Greece is looking for a financial lifeline to keep the country afloat for four months while it negotiates a "new contract" with the rest of the euro region.

...Schaeuble bristled at the Greek finance chief's announcement last week that he was abandoning the country's existing bailout deal and poured cold water on Greece's calls for a debt restructuring and its plans to reverse austerity."
---
This time next year Greece will be out of the euro or Syriza will be out of power - Spectator
"Ever since the creation of the first bailout to Greece, it has been an insult to junk bonds to put them in the company of Greek government bonds. Greece's debt is not sustainable and the expectation of a magical economic turnaround, like in the Baltics after the 2008 crisis, has been delusional. The only reason the ECB accepted Greek government bonds as decent collateral in the first place is because the gnomes of Frankfurt were forced into that delusion...

....The ECB is neither the problem nor the solution for Greece. The problem Greece now faces is its new government in Athens. It's got one thing right, which is that Greece's debt should be written off in part. But Alexis Tsipras and his Finance Minister – the preening intellectual flâneur who the German press likens to Lord Voldemort – are on a collision course with their Eurozone colleagues. Their economic diplomacy is for the junior league. And the plan to rush the Eurozone to a new deal with Greece before the country runs out of money is met with scorn. Other governments rather think Tsipras and Varoufakis could stew in their own juice for a while. Make no mistake: this is going to end badly. By this time next year, either Greece will be out of the euro – or Syriza will be out of power."
---
February 4, 2015
Greece May Run Out of Cash as Early as March - Bloomberg
"With Greeks yanking their cash from banks and withholding tax payments, Tsipras would only be able to survive for a few more weeks by tapping social-security funds and withholding payments to vendors, the person said. By the end of March he may face existential choices: accepting a lifeline with conditions he has consistently rejected or abandoning the euro.

Finance Minister Yanis Varoufakis travels to Berlin Thursday for his first meeting with his German counterpart, Wolfgang Schaeuble, with the time he has to negotiate running out. The Germans, by contrast, have all the time in the world."
---
Greece seeks ECB emergency funds as threat of eurozone exit mounts - Financial Post
"Greece's new leftist government appealed to the European Central Bank on Wednesday to keep its banks afloat as it seeks to negotiate debt relief with its eurozone partners, but Germany rejected any roll-back of agreed austerity policies.

Finance Minister Yanis Varoufakis said after meeting ECB President Mario Draghi in Frankfurt he believed Athens could count on central bank support during the short period it would take to conclude talks with international lenders.

Banking sources told Reuters that two Greek banks have begun to tap emergency liquidity assistance from the Bank of Greece after an outflow of deposits accelerated after the victory of the hard left Syriza party in a general election on Jan. 25.

The Greek government wants that funding to continue because if the ECB were to halt it, Greek banks could collapse, forcing the country out of the eurozone."
---
Greece tones down its debt demands - CNN Money
"The country's new radical left government revealed a new plan to manage the debt. Instead of asking for an outright "haircut" that would wipe away some of its debt, the country is proposing to swap its debt for growth-linked bonds.

The announcement sent Greek stock markets soaring -- the benchmark Athens index was up 10% midday."
---
Greece braces for talks with Germany amid market relief - Advertiser-Tribune
"Germany has flatly ruled out Greek debt forgiveness. But calming tension with the new Tsipras government, German Chancellor Angela Merkel said on a visit to Singapore that there would be "sufficient opportunities" to discuss the new proposals.

In Rome, Varoufakis was joined in Rome by Greek Prime Minister Alexis Tsipras who met Italian Premier Matteo Renzi and is due to hold talks with Juncker in Brussels Wednesday.

"We didn't discuss the (new) proposals today but you will always find Italy ready to discuss them," Renzi told a joint news conference with Tsipras.

Greece has to strike a deal with creditors by the end of June or be unable to repay about 7 billion euros ($8 billion) worth of bonds maturing in July and August."
---
February 3, 2015
Greece's New Finance Minister Is Brilliant. So Why Does He Make Everyone So Nervous? - Bloomberg
"Yanis knows far more about the current situation than some of the people he will be negotiating with," adds Stuart Holland, an economist and former British Labour Party politician who has co-authored a series of papers with Varoufakis on the euro zone debt crisis.

What's more, Varoufakis's academic specialty is game theory, the study of strategic decision-making in situations where people with differing interests try to maximize their gains and minimize their losses. Varoufakis knows as much about this subject "as anyone on the planet," Galbraith says. "He will be thinking more than a few steps ahead" in any interactions with the troika.

Market analyst Nicholas Spiro, of Spiro Sovereign Strategy in London, says Varoufakis might be stirring things up on purpose. Syriza's leaders are "trying to establish their anti-austerity credentials, to show the Greek electorate that their vote was not in vain," Spiro says. "They will play this game as long as they possibly can. This will give them political cover to climb down" and compromise later.

That's one possibility. Another is that Varoufakis, a self-described "libertarian Marxist," simply can't hold his tongue. He wrote on his website that he was advised to stop blogging after joining the cabinet but had decided "to defy such advice … even though it is normally considered irresponsible for a Finance Minister to indulge in such crass forms of communication." And he seems to love a good fight: "It was fun!" he blogged after the bruising BBC interview.
---
Greece offers hope for Europe - Washington Post
"Don't believe the tripe about the crisis in Europe. With the election of the Syriza Party in Greece, the Greek people have offered Europe hope. This is Europe's chance to turn from the crippling austerity that has left the South mired in depression and the North sinking in deflation. Syriza is calling for a "New Deal," not only for Greece but for all of Europe.

The question is whether the rest of Europe will exhibit statesmanship — or condemn the people of Europe to years more of misery. The initial reactions in Germany and Brussels opt for misery. Now is the time for the Obama administration, progressives in Congress and across the country to join in a bold call to save Europe from its folly."
---
EU, Greece signal readiness to compromise on terms of bailout - US News and World Report
The Financial Times reported that during a visit to London on Monday, Finance Minister Yanis Varoufakis had backed off the idea of a flat debt write-off. Instead, he suggested exchanging Greece's debt to its bailout creditors with bonds that would be repaid only if Greece's economy grows. He also offered using so-called "perpetual" bonds — which allow issuers to pay interest forever while foregoing the principal.

...Historically, creditor countries have often written off debt owed by poorer nations. Greece's case is complicated, however, by the fact that it is part of a currency union — richer countries like Germany do not want to set a precedent for other states that might get into financial trouble.

...Greece has to strike a comprehensive deal with its creditors by the end of June, as otherwise it would be unable to repay some 7 billion euros ($8 billion) worth of bonds maturing in July and August.
---
February 2, 2015
Greece rules out aid from Russia, argues case in Europe - Reuters
"Greek Prime Minister Alexis Tsipras ruled out seeking aid from Russia and said on Monday he would pursue negotiations for a new debt agreement with European partners, but saw little sign of compromise from Germany.

"...We are in substantial negotiations with our partners in Europe and those that have lent to us. We have obligations towards them," Tsipras said at a news conference in Cyprus during his first foreign visit as prime minister.

"Right now, there are no other thoughts on the table," he said, when asked whether Greece would seek aid from Russia, which has suggested it could be willing to listen to a request for support from Athens.

The remarks on Russia could reassure EU partners shocked last week when the Tsipras government initially appeared to reject the bloc's consensus on economic sanctions against Moscow. Greece eventually signed up last Thursday to extending existing sanctions against Russia for six more months."
---
France Supports Greece in EU Debt Battle - WSJ
"France expressed sympathy for the new Greek government's hope of renegotiating the tough terms of its bailout, amid growing international calls for Germany to rethink its austerity-heavy approach to the debt crises in Greece and Europe.

French Finance Minister Michael Sapin said on Sunday that Greece needs a "new contract" with Europe, backing the demand of the Athens government, led by the left-wing Syriza party, to end the previous framework of Greece's bailout program, which has become politically toxic in the heavily indebted nation.

France, which has lent about €41 billion ($46.24 billion) to Greece through various bailout mechanisms, continues to reject Syriza's election-campaign demand for outright debt forgiveness. Syriza officials have said they would settle for gentler options for restructuring Greek debt, such as prolonging maturities and reducing interest rates.

Mr. Sapin said Greece's debt burden would be "only one of the issues that must be included in a new contract between Greece and its partners." The new arrangement, he said, must "allow Greece to demonstrate its will to reform" its economy."
---
February 1, 2015
Greece says will not cooperate with 'troika' or seek aid extension - Reuters
"Greece's new leftist government opened talks on its bailout with European partners on Friday by flatly refusing to extend the program or to cooperate with the international inspectors overseeing it.

Prime Minister Alexis Tsipras' government also sacked the heads of the state privatization agency after halting a series of state asset sales.

The politically unpopular policy of privatization to help cut debt is one of the conditions of Greece's 240-billion-euro bailout that has imposed years of harsh austerity on Greece.

...Tsipras has repeatedly said he wants to keep Greece in the euro but he has also made clear he will not back away from election campaign pledges to roll back the terms of the bailout."
---
Greece Will Repay ECB, IMF, Reach Deal With EU, Tsipras Says - Bloomberg
"Greece will repay its debts to the European Central Bank and the International Monetary Fund and reach a deal "soon" with the euro-area nations that funded most of the country's financial rescue, Tsipras said in a statement e-mailed to Bloomberg News on Saturday.

"...We need time to breathe and create our own medium-term recovery program, which amongst other things will incorporate the targets of primary balanced budgets and radical reforms to address the issues of tax evasion, corruption and clientelistic policies," he said.

The government started to roll back the austerity program last week. Tsipras asked for the resignation of Emmanuel Kondylis, chairman of the fund overseeing the country's privatization program, and Paschalis Bouhoris, the chief executive officer, a spokeswoman for the fund said late Friday."
---
January 30, 2015
Katrougkalos: illegal dismissals are withdrawn - Ethnos.gr
Mr. Katrougalos [Deputy Minister of Administrative Reform], in statements after meeting with representatives of civil servants, stressed that "we need a new state, a more democratic society this is more open, and more efficient. And we can not build this new state without civil servants. "

Noting that "the last time it happened a demonization of civil servants," the deputy minister, giving the position of the new government, said that "any system that wants to justify some sort of misery constructs the image of a civil servant as internal enemy supposedly to blame for most problems "and said:" You are going to change this picture. We will work with the civil servant... we trust in human resources of public administration, we will have confidence and its representatives, and will not leave things as they are. "

He noted that "the reason why Greek society, at the moment has a public administration that is not worth it, is because of political patronage and the patronage state, cronyism ...by the operation of current government " he added:" These policies will stop. "
[Translation via Google translate]
---
Eurozone breakup threat reaches all-time high - UK Telegraph
"The new government has implemented new policies in a matter of days that run contrary to the structural reforms they have been required to implement. Measures have included an increase of the minimum wage and the cancellation of privatisation plans for a power company and ports.

"Greece has very tough negotiations ahead," Mr Von Gerich said. "If Syriza is seen to be able to change the terms of Greece's adjustment programmes, the spill-over effects could be sizeable in many other countries, which would add to euro area political risks."

If neither party is willing to blink, then a 'Grexit' may result, which economists fear could add momentum to populist parties in other eurozone states. Bookmaker Paddy Power offers 6/4 odds on a Greek exit by the end of 2016. "
---
Greece: Putin's new ally in Europe? - CNN Money
Greece's government, led by left-wing party Syriza, has started to unpick reforms that were crucial to securing €240 billion ($272 billion) in European and IMF funds keeping the country afloat. Relations between Russia and the EU are the worst they've been since the Cold War due to the Ukraine crisis.

Congratulating Greek Prime Minister Alexis Tsipras on his victory, Russian President Vladimir Putin said he was confident the two countries would "work together effectively to resolve current European and global problems."

Greece seems receptive to closer links. Tsipras reportedly met with the Russian ambassador hours after taking office, and with Russian officials last May.
---
Greece and its discontents - Economist
"...The early antics of Alexis Tsipras, the new Greek prime minister, spooked markets and again raised fears of Grexit. But the channels of contagion have narrowed, thanks to a partial banking union, a permanent bail-out fund and a restructuring of Greek debt, most of which is now in official hands. Investors at last seem to agree that Spain is Spain, not Greece.

Yet voters may be drawing a different conclusion. Over the past year the growth of Syriza in Greece has been mirrored by the rise of Podemos ("We Can") in Spain, a radical far-left party that considers itself to be waging a similar war on German-sponsored austerity. Leftists from across Europe flocked to Greece on election night to savour the sweet taste of Syriza's victory. Sympathetic pundits declared an end to the politics of austerity.

Mr Tsipras's decision to form a coalition with an unsavoury bunch of nationalists soured the mood somewhat. But overall, the message seems clear: if financial contagion is now less of a worry, the political sort may just be starting. "
---
Greece Is Quickly Turning Into Europe's Worst Nightmare - Business Insider
"The biggest and immediate problem: Greece's veiled stand against new sanctions on Russia reveals how splintered the EU is becoming.

"The issue is that politics and economics in Europe are going to get worse," Bremmer told the Council of Foreign Relations. "The issue is that the perception of crisis is taking roots once again. The issue is that other parties of similar alignment are going to make gains, and the political cohesion of Europe is going to deteriorate even further."

That deterioration would also drive a wedge between the US and the EU.

"Many Europeans would love to have Greece take the flak for stepping out of line—and then get right behind them," Bremmer told BI. "Greek disapproval (even if it falls short of a veto) is one more pressure that could slowly pull apart European member states' alignment on sanctions — and distance Europe further from the United States."/p>
---
Greece's leftist government sparks fears of a Russian beachhead in Europe - Washington Post
"You have a lot of people asking themselves whether Greece is going to play the role of the Trojan horse," said Ben Nimmo, a European security analyst and former NATO official. "But nobody really knows. And you have mixed messages coming out of the Greek government."

Still, the prospect of a Russian beachhead inside Western alliances has stirred Cold War-style fears within European defense ministries this week.

For Syriza, challenging the E.U. stance on Russia reflects an ideology "that says we have to be skeptical of certain things our European partners do because the E.U. is a capitalist, neoliberal enterprise," said Spyros Economides, an international relations professor at the London School of Economics."
---
January 29, 2015
9 reasons Greece's experiment with the radical left is doomed to failure - UK Telegraph
"Popular mandates don't mean a thing: Or at least not in the hard world of international finance. It really doesn't matter that much, when push comes to shove, if your government won 35% of the vote or 65% per cent of the vote in a general election. You owe the money; you need to pay it back as agreed. Alexis Tsipras and his new cabinet will soon be told that.

The Greeks have no bargaining power: If they cannot scare the Germans into easing up because they can threaten the whole European project then they have nothing left to rely on for leverage. They have some sound arguments and seem more reasonable than was assumed by some, but in that is all they have to rely on."
---
Fed outlook and Greece worries hit stocks, dollar up - Reuters
"Greece, where a radical leftist prime minister took over on Monday, also kept investors nervous, although Greek shares regained some ground after falling 9.2 percent on Wednesday.

The Fed, after a two-day policy meeting, also said it would be "patient" and would take international developments into account in deciding when to raise borrowing costs -- a reference some in the markets saw as meaning any hike could be delayed.

German government bond yields fell, following similar declines in U.S. Treasuries, on this dovish view. U.S. 30-year bond yields US30YT=RR hit a record low on Wednesday."
---
Investors have woken up to Greece's nuclear risk - UK Telegraph
"Contrary to expectations, Mr Tsipras has not resiled from a long list of campaign pledges that breach the terms of Greece's EU-IMF Troika Memorandum and therefore put the country on a collision course with Brussels and Berlin.

He told his cabinet he is willing to negotiate on demands for debt relief but will not abandon core promises. "We will not seek a catastrophic solution, but neither will we consent to a policy of submission," he said.

If anything, he is upping the ante, going into coalition with a nationalist party even more hostile to the Troika, clearly gambling that Germany and the creditor powers will not let monetary union break apart at this late stage having already committed €245bn (£183bn), for to do so would shatter the illusion that the eurozone crisis has been solved.

"We will immediately stop any privatisation," said Panagiotis Lafazanis, leader of the Marxist Left Platform, the biggest bloc in the Syriza pantheon. Plans to sell the PPT power utility and the Piraeus Port have been halted. The minimum wage will be raised from €500 to €751 a month as a first order business, an explicit rejection of Troika austerity terms."
---
Greece threatens EU veto over Russian sanctions - UK Independent
"The new Greek government is expected to veto further sanctions against Russia today, amid fears the radical left-wing party could be moving closer to the Kremlin.

Syriza's dynamic young leader Alexis Tsipras, who stormed to victory in Greek elections on Sunday, appears to be threatening to veto when EU foreign ministers gather in Brussels for an emergency meeting over Russia's alleged actions in Ukraine."
---
China media warn new Greek government over port - Asia One
"Tsipras' "national salvation" government said it was putting on hold the previous administration's plans to sell a majority stake in the ports of Piraeus and Thessaloniki, and would also halt the privatisation of the top electricity and petroleum companies.

China's giant COSCO group is among the bidders for Piraeus, one of Europe's busiest ports, and the review has unnerved some in the Chinese government. COSCO already has a 35-year concession to expand the two main container terminals at the port, and both Chinese President Xi Jinping and Premier Li Keqiang visited Greece last year.

"We are highly concerned about this," Beijing's commerce ministry spokesman Shen Danyang said Thursday.

...Syriza has promised to reverse many of the reforms implemented by the previous conservative government, including a host of privatisations.

The previous administration of Antonis Samaras had backed the reforms as part of the conditions of a 240 billion euro (S$366 billion) EU-IMF bailout."
---
January 28, 2015
Varoufakis: Greek democracy today chose to stop going gently into the night. - CSM
"...Varoufakis was appointed Greece's finance minister on Tuesday by Alexis Tsipras, the former communist who a day earlier was sworn in as the country's youngest prime minister after his radical leftist Syriza party won a resounding victory in the national election.

...Varoufakis, who left a post at the University of Texas to take the position in Greek government, hailed Syriza's election win on Sunday as a new dawn.

Paraphrasing the Welsh poet Dylan Thomas, he wrote on his blog: "Greek democracy today chose to stop going gently into the night. Greek democracy resolved to rage against the dying of the light. The people of Greece ... used the ballot box to put an end to a self-reinforcing crisis that produces indignity in Greece and feeds Europe's darkest forces."

Varoufakis roundly condemned Europe's austerity policies, calling it a huge mistake to "unload the largest loan in human history on the weakest of shoulders..."
---
Greece Moves Quickly to Roll Back Austerity - WSJ
"Late Tuesday, the government's alternate merchant marine minister said that the planned sale of the state's 67% stake in the main port of Piraeus had been halted, while the country's new energy minister said Wednesday that Greece would freeze the planned restructuring and sell off the country's dominant, state-controlled utility company.

In separate remarks Wednesday, Greece's public sector reform minister, meanwhile, told morning television that the government would reverse some of the thousands of layoffs imposed as part of the bailout.

Since winning Sunday's election, Mr. Tsipras' government has set itself on a confrontation course with the European Union, moving forward to try to fulfill its campaign promises.

His Syriza party and its smaller coalition partner have vowed to roll back the austerity demanded by international creditors in exchange for the €240 billion rescue package that has resulted in one in four Greeks being out of work and the economy shrinking by about 25%. About 60% of Greece's government debt is owned by eurozone countries."
---
New decisions coming quickly - Hiking The Minimum Wage - Business Insider
"The incoming government in Athens is already making waves: Greece's minimum wage will be hiked by 10%, to about €750 per month from about €680.

That's according to Syriza's new labor minister, speaking to the Greek TV station Skai.

It's not the only big change the new leadership is moving quickly on.

The government had previously been planning the sale of two-thirds of the Port of Piraeus, Greece's largest seaport. But that was immediately halted Tuesday, according to Reuters."
---
January 27, 2015
Greece's odd-couple coalition agrees only on ending cuts - Chicago Tribune
"The two men disagree on just about everything, except this: for Greece, the time of German-dictated austerity must end.

Alexis Tsipras became prime minister of Greece on Monday by vowing to challenge the budget-cutting policies demanded by the European Union and International Monetary Fund in return for a 240 billion euro ($270 billion) rescue plan.

But his election win on Sunday, though emphatic, left the former communist short of a majority in parliament. To get one, he turned to the religiously inclined conservative party of Panos Kammenos. Their unlikely and potentially fragile coalition underscores how Greeks across the political spectrum have found a common cause after five years of austerity-fueled recession.

Tsipras and Kammenos, who took the post of defense minister, have both vowed to try to write down the country's debt, over the objections of the European Central Bank and IMF."
---
Syriza names hardline anti-bailout finance minister - Yahoo/AFP
"Greece named radical left-wing economist Yanis Varoufakis its new finance minister on Tuesday, giving him the mammoth task of leading negotiations with international creditors over the country's bailout.

The appointment of Varoufakis is seen as a signal that the new anti-austerity Syriza-led government will take a hard line in haggling over the 240-billion-euro ($269 billion) EU-IMF package.

The polyglot Varoufakis, 53, is a vocal critic of the conditions imposed on Greece in return for the bailout granted in 2010 and argues the country can never recover economically until they are relaxed."
---
Stage set for EU debt showdown - Zee News
"A day after being sworn-in as new Greece PM, leftist leader Alexis Tsipras will unveil the new cabinet on Tuesday.

In a shift from tradition, the 40-year-old leftist leader arrived for the swearing-in ceremony on Monday without a tie and instead of a religious oath, took a civil oath.

Shortly after election victory, he was quick to forge a coalition with as his party Syriza fell two seats short of the majority mark of 151. After it was made clear on Suday that his party had clinched poll victory, a buoyant Alexis addressed cheering supporters and heralded that Greece was leaving behind austerity that ruined the nation.

"Greece leaves behind the austerity that ruined it, leaves behind the fear, leaves behind five years of humiliation, and Greece moves forward with optimism and hope and dignity," he said as quoted by the CNN.

Having reeled under heavy budget cuts for years, Greek citizens have said a clear no to austerity by giving the maximum votes to the anti-bailout Syriza party, which joined hands with small right-wing Independent Greeks party to form the ruling coalition."
---
Greece's Agonized Cry to Europe - NY Times
"...Mr. Tsipras must use his popular mandate to push through the fundamental domestic reforms that his predecessor, Antonis Samaras, had begun. The moneyed elites' aversion to paying taxes must be brought to an end, along with the corruption, nepotism and cronyism in government. Opposing austerity does not mean abandoning reform as a group of prominent economists wrote recently in The Financial Times.

There is not a lot of time, though. Greece's current bailout program expires on Feb. 28."
---
Greece's Warning to the Rest of Europe - New Yorker
"Many people across Europe are hoping that Tsipras succeeds in ending austerity. Over the past five years, Greece has undergone an economic cataclysm that has seen its G.D.P. shrink by a fifth. One in four people is unemployed, and the child-poverty rate is forty per cent. This isn't merely a recession; it is Greece's own Great Depression. Elsewhere in the euro zone things aren't quite that bad, but they're still pretty dire, especially in countries on the southern periphery. In Spain, for instance, the unemployment rate is 23.7 per cent, not much lower than the rate in Greece. Throughout the euro zone as a whole, the jobless rate is 11.5 per cent, which is more than twice the rate in the United States.

Syriza's rise to power indicates the political dangers facing the euro zone as a whole if some way can't be found to restore prosperity.

And it isn't just left-wing parties that are gaining ground. In France, the anti-immigrant National Front is surging, with polls showing that its leader, Marine Le Pen, has far more support than President François Hollande, who is up for reëlection in 2017. In Italy, the conservative Northern League is making a comeback under an assertive new leader, Matteo Salvini, who has coupled opposition to immigration with criticism of the euro. Even in Germany, there are signs of polarization, with far right-wing groups recently staging a series of anti-Islamist rallies."
---
Eight possible scenarios if Greece defaults and leaves the Eurozone - Economic Times
Brief laundry list of possible outcomes, starting with "meltdowns", bank-runs, and ending with a euro exit.
---
Being booted out of eurozone is in Greece's interests - UK Express
"Syriza seems to take it for granted that Greece can remain a member of the eurozone, while unilaterally relieving itself of the terms of the bailout agreed with the EU in 2010.

In the short term the party may be proved right.

Such is the vanity of the central bankers and politicians who created the euro that they will do virtually anything to avoid admitting it was a mistake.

Syriza knows this and has calculated that however outrageous its demands the rest of the eurozone will roll over so that the euro can live another day.

What Syriza forgets is that other European countries have voters, too, and they are already angry at the quantity of their money which has already been shovelled in the direction of Athens."
January 26, 2015
Greece's Syriza seeks coalition partners after poll win - Charlotte Observer
"Greece Greece's left-wing Syriza party prepared to launch coalition talks Monday, hours after a landmark general election victory fought on a pledge to rewrite the country's massive bailout deal with the eurozone.

Alexis Tsipras' party just missed a majority in parliament after defeating Prime Minister Antonis Samaras' conservative coalition by a wider margin than expected.

With 99.8 percent of the vote counted, Syriza had 149 seats in the 300-member parliament with 36.3 percent of the vote. The conservatives were on 27.8 percent, and the extreme right Golden Dawn party in third place with 6.28 percent."
More coverage:
Left-wing Syriza Party wins big in Greece's elections on Sunday - NY Daily News
Euro sinks to 11-week low after Syriza Win - The Week
Greece's radical left Syriza claims victory over austerity - France 24
First Order of Business for Greece's Winner: Compromise - NY Times
---
Add this to Greece's list of problems: It's an emerging hub for terrorists - CNN
"One analyst who has studied jihadist travel patterns says there are indications that militants are setting up logistical, recruitment and financial cells in Greece, in part to facilitate the travel of a growing number of would-be fighters traveling from Kosovo and Albania.

ISIS has produced several propaganda videos featuring Kosovars appealing to their countrymen to join them, and the Kosovo authorities believe some 200 individuals have left to wage jihad in Iraq and Syria.

But it's not just the Balkans that's providing the travelers.

"We estimate that about 2,000 people have used Greece in the last two years or so, mainly arriving by boat from Italy, as a stop to an onward journey," the source close to the intelligence services told CNN."
---
January 25, 2015
Greece's Syriza set to sweep election in anti-austerity triumph - Yahoo News
"Greece's leftwing Syriza looked set for a comfortable victory over the ruling conservatives, an exit poll showed, with a chance of winning a full majority to face down international creditors and roll back years of painful austerity measures.

Syriza could gain 35.5-39.5 percent of the vote, well ahead of the conservative New Democracy party of outgoing Prime Minister Antonis Samaras on 23-27 percent, according a joint exit poll for Greek television stations issued immediately after voting ended.

If confirmed, the result would be enough to install 40-year-old Syriza leader Alexis Tsipras as prime minister at the head of the first euro zone government openly opposed to bailout conditions imposed by European Union and International Monetary Fund during the economic crisis.

The poll showed Syriza could have between 146-158 seats in the 300-seat parliament, with the final result heavily dependent on whether former Prime Minister George Papandreou's center Movement of Democratic Socialists enters parliament."
---
January 23, 2015
'Greece likely to need another bailout extension' - Economic Times
"Greece will likely have to ask for a fresh extension to its bailout programme because it expires on Feb. 28, a senior euro zone official said on Friday, stressing that a new government must first be in place to do so."
---
Austerity, Relief or Exit? - WS Journal
"Question: If a compromise can be found – enough reforms, enough austerity, enough debt relief – will Greece be saved?

Answer: Not necessarily. Since 2010, keeping the bailout program on track has proved even harder than agreeing its terms. The current program relies on optimistic growth and fiscal forecasts. And Syriza has yet to prove it can run a government and implement difficult overhauls. If the program goes off track again, creditors will demand extra austerity and reforms, which could push a Syriza government to breaking point—as happened to the Samaras government this winter. If Syriza cracks under the pressure, another round of uncertainty and early elections will follow, perhaps returning conservative New Democracy to power. "
---
Greece elections: Have 5 years of austerity paid off? - CNN Money
"Nearly five years on, Greece's economy is in better shape, but life for many Greeks is much worse. Unemployment has soared and wages have fallen even as people are working longer -- all of which are fueling demand for change.

The anti-austerity Syriza party is expected to win the election. The party has attracted significant public support on promises to renegotiate bailout terms and deliver relief to fed up Greeks. But victory for Syriza would cast doubt on the still fragile country's economic future."
---
From prison, Greece's Golden Dawn runs quiet but vitriolic campaign - Reuters
"With most of its top brass jailed pending trial on charges of being in a criminal gang, Greeks have seen little of one of Europe's most ardent anti-immigrant parties in recent weeks except for the occasional broadcast and odd leaflet.

Golden Dawn, whose leaders deny neo-Nazi sympathies, taps into the same anger at politicians seen as responsible for austerity, wage cuts and record unemployment that is expected to propel the radical leftist Syriza to power.

"...The television stations might present (our candidates) as knife-wielders, criminals, uneducated, immature but as you can see... they represent the best that Greek society has," boomed the voice of prominent Golden Dawn lawmaker Ilias Kasidiaris from a loudspeaker at a recent gathering in the town of Koropi, south east of Athens."
---
January 22, 2015
Soup kitchens and start-ups share Greece election anxiety - EuroNews
"Constantinos Polychronopoulos lost his job four years ago. Since then he has created "The Other Human", a charity which feeds the needy. In 2011 they provided 50-60 meals a day; four years later the figure is 450.

"No matter who gets elected, I will continue to be unemployed, I will continue to not have a single euro in my pocket. Therefore I don't care if we use the euro or the drachma. I don't have such dilemmas and there are some three to four million Greeks, half of Greece, like me," Polychronopoulos said.

The possibility of the radical left SYRIZA party emerging victorious has raised the question of a potential a Greek exit from the euro.

This mistrust of the future is shared by small business owners, in particular those who were courageous enough to start their activities during the crisis. But they have plenty at stake, and what they fear is uncertainty."
---
January 21, 2015
Young Greeks who have never had a job ponder Sunday's election - Euronews
"There have been warnings that some 100,000 Greek teenagers who have just turned 18 may not be able to vote in the weekend's elections because there has not been enough time to register them.

Young people who are eligible could play a key role in the outcome.

The youth unemployment rate in Greece stood at 50.6 per cent in the autumn. For many the economic crisis has dominated their whole adult lives.

Giota Vamvaka walks hurriedly across the square. She was caught up at drama rehearsals at college and is late for work.

The 28-year-old has a bachelor's degree in sociology, and is now doing a second degree in drama studies. But the job she is late for is not related to either, it is in a cafe in downtown Athens where she works part time as a waitress."
---
ECB Approves Emergency Liquidity Assistance for Four Banks - Greek Reporter
"Greece's four biggest banks' request to use the European Central Bank's (ECB) Emergency Liquidity Assistance (ELA) has been approved for two weeks, according to reports. Any extension of the mechanism can be repeated in 15 days, during the next session of the ECB's board of directors."
---
Will market turbulence begin again if Greece bows out of the EU? - Leaprate
"...with Greece sinking under the burden of national debt which was initially attributed to the ECB having been buying bonds in the open markets as a way of reducing the interest rate that Greece must pay on market borrowings.

Giving rise to a very dangerous fiscal practice was the period during which the ECB began taking Greek bonds as collateral against loans to entities such as the already struggling Greek banks. In turn, this was a precarious position, as if there is a devaluation of the bonds, the entire lot will all go bust immediately, leaving the ECB with that collateral which is now worth so much less than the loan against it that it will (near, maybe,) wipe out the ECB's capital."
---
Tsipras Extends Syriza Olive Branch on Greece's Economy - Bloomberg
"...Syriza leader Tsipras said his party will respect European Union fiscal rules and commit to targets on eliminating the deficit, in a further olive branch to the country's creditors as he moves closer to winning power.

Tspiras, 40, writing in an op-ed published in today's Financial Times, said Syriza will guarantee a "new social contract" including an end to austerity that will lead to "political stability and economic security."

"A Syriza government will respect Greece's obligation, as a eurozone member, to maintain a balanced budget, and will commit to quantitative targets," Tsipras said.

Four days before a general election, polls suggest Syriza is poised to defeat Prime Minister Antonis Samaras's New Democracy party."
---
January 20, 2015
Greece, new crisis stunts green shoots of hope - Reuters
æAs wages and prices have fallen in Greece after six years of economic crisis, companies have seen a slight uptick in demand and some firms have been able to seek new markets outside Greece and the euro zone. But the country remains a heavy importer, with companies catering largely to domestic clients.

"There was a general feeling that December would be a very good month," said Tzannes, as he walked past a glass case with 9,000-euro watches in one of his five Greek stores. "The first six or seven days were outstanding. But the rise vanished afterwards."

Greece's new bout of political uncertainty began in the second week of December when the government pushed forward a parliamentary vote to name a new president, triggering a set of events that led to early elections scheduled on Jan. 25.

"It was very unfortunate that the vote for president started in December, one of the most profitable months for retailers," said Dimitris Mardas, an economics professor at the University of Thessaloniki. "It was natural that people would hold back."
---
January 19, 2015
Tsipras: We will work only with those who accept the SYRIZA program - ethnos.gr
"...Mr. Tsipras said that the stakes are not to beat SYRIZA, the stakes of these elections is to have an absolute majority in the next parliament.

"...we want to unite and not divide the Greek people, but we want an absolute majority in the next parliament because our opponent is not Mr. Samaras or Mr. Venizelos."

Our main rival, said the chairman of SYRIZA, "is a system of interlocking economic political powers, an establishment that all these years ruled the country, and we want our hands untied the next day so first we collide within the country for the changes that are necessary. "

Replying to a question concerning the negotiation of a government of SYRIZA with its partners, Mr. Tsipras said that the aim is this deal not last indefinitely, but the sooner the better end and for Greece but also for Europe .

On the fiscal policy that will follow, Mr.Tsipras said that government of SYRIZA will alleviate the situation for the lower class and the middle classes.

"Some are right to fear. You know who they are? Fraudsters and the clandestine and those with too high incomes."
[Translation via Google translate]
---
Mystery of tomb deepens with body discoveries - UK Telegraph
"A vast tomb built in the time of Alexander the Great in Greece contains the ancient remains of five people, archaeologists announced on Monday, deepening the mystery as to who it was dedicated to.

Archaeologists unearthed bones from at least five people, including a woman aged over 60, a newborn baby, two men aged between 35 and 45 and another adult of indeterminate age. The bones of one of the men bore cut marks which were likely to have come from a sword or a dagger, the Greek culture ministry said, adding a new twist to the occupants of the necropolis.

The fifth person, whose gender and age has not been identified so far, had been cremated."
---
January 18, 2015
Coeuré: Any talk of a Grexit is unrealistic - To Vima
"The European Central Bank executive board member Benoit Coeuré stressed that any talk of a "Grexit" is both "unreasonable and unrealistic", in an interview he gave to the Irish Times.

When asked about the ECB's opinion on Alexis Tsipras' proclamations, which some critics have argued may result in Greece being ousted from the Eurozone, Mr. Coeuré dismissed such a probability, while noting that the emergency ECB support for Greek banks depends on Greece remaining in an EU/IMF program.

Furthermore Mr. Coeuré clarified that the ECB is not a political institution and as such it will cooperate with the new Greek government to come to power in the upcoming elections."
---
Syriza Leads in Polls - WS Journal
"...A survey published Sunday in newspaper To Vima shows antiausterity party Syriza's lead over the ruling New Democracy widening slightly to 3.1 percentage points from 2.5 percentage points a week earlier—the first time it has widened its lead since November.

In a separate poll published in newspaper Avgi, Syriza's lead narrowed to five percentage points from eight a week earlier.

Greece's coalition government—comprising New Democracy and its junior partner, the socialist Pasok party—was forced to conduct snap elections on Jan. 25 after Parliament failed in late December to agree on a new head of state."
---
Greece heads for a Euro collision - UK Telegraph
"Time and again, thousands of protesters have gathered in Syntagma Square in the heart of Athens to march against Greece's agony of recession and austerity.

The streets nearby have been a theatre for so much unrest that broken windows go unnoticed and shops and doorways are permanently stained with Left-wing graffiti.

Yet after five years of economic crisis and countless demonstrations, Greeks will have the chance to seize back their destiny next Sunday when they vote in a snap general election.

Alexis Tsipras, the leader of the hard-Left Syriza party, says that Greece is being compelled to suffer "fiscal waterboarding". At a rally last week, he declared that it was "time for the people, not foreign interests, to decide Greece's future".

All the evidence shows that the message of this 40-year-old populist is striking home. Every opinion poll for the past two months has put Syriza in first place with a consistent lead of between three and five percentage points. The latest survey showed the party widening its advantage, reaching 34.5 per cent compared with 29 per cent for New Democracy.

Unless there is a shock of earthquake proportions, Syriza is set to win this election – and Mr Tsipras will then become prime minister of Greece and one of the youngest national leaders in the world. "
---
Young Vote With Their Feet in 'City of Despair' - ND TV
"A regional hub on the border with Bulgaria, Drama and its environs have a jobless rate of 50 percent, local labour groups say.

The city once had 7,000 small businesses, mainly in the textile and timber sector. But many of those that were not wiped out by the economic crisis have moved across the border to where business costs are cheaper.

Today, even supermarkets in Drama have trouble hanging on to customers who prefer to shop in Bulgaria. "
---
Greece arrests four over Belgium terror plots - Times Israel
"At least four people were arrested in Athens on Saturday as part of a probe into a jihadist cell that was dismantled in Belgium this week before it could carry out any attacks, a Greek police source said

...European nations have arrested dozens of Islamist suspects in the wake of the Belgian anti-terror raids, during which two suspects were killed. Read more: Greece arrests four over Belgium terror plots."
More Coverage:
No link between Greece arrests and Belgium jihadists: prosecutor - Yahoo
Terrorism suspects may be linked to Belgium cell - Los Angeles Times
---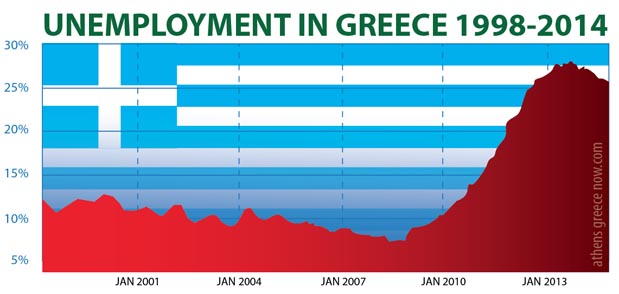 ---
January 17, 2015
Suspects held in Greece as European terror crackdown widens - Columbian
"With Europe on edge, soldiers fanned out Saturday to guard possible terror targets in Belgium while police in Greece detained at least two suspects as part of a widening counterterrorism dragnet across the continent.

A Greek police official earlier Saturday said the men were detained separately in Athens, some 1,500 miles from Brussels, and included an individual who at first sight matched the description of a key terror suspect in Belgium."
---
January 16, 2015
Investor Unease Hangs Over Greece Ahead of Vote -WS Journal
"American billionaire Wilbur Ross bet the Greek economy was finally improving in April last year when he joined a group investing €1.33 billion ($1.55 billion) in lender Eurobank Ergasias SA .

The value of the investment has since fallen by a third, as markets have been shaken by Greek Prime Minister Antonis Samaras's failure to win a parliamentary majority to elect a new president. That has triggered a snap general election on Jan. 25, which may open the door to left-wing firebrand Alexis Tsipras, who is leading in the polls.

...According to the latest data from Greece's central bank, nonperforming loans, those for which debtors have failed to make payments for more than 90 days, total €77 billion.

Syriza has vowed to implement a law preventing banks from seizing the homes of people who have fallen behind on paying mortgages on primary residences valued at less than €300,000.

Mr. Ross said the policy is bad for Greek citizens, as well as for his Eurobank investment, because it will prevent the real-estate market and banking system from functioning."
---
It Might Be Time to Panic About Greece - Bloomberg
"Here's something that doesn't exactly cheer the soul: Greece's Eurobank Ergasias and Alpha Bank "have requested access to an emergency cash facility run by the central bank. Both said the moves were only a precaution and that neither faced an immediate funding crunch. ..."

It is especially cheerless when combined with two sentences from yours truly, penned a little over a week ago: "Exit may become a self-fulfilling prophecy. If people think it will happen, they will rush to withdraw their money from the financial system. The resulting collapse will force Germany to put more money in on easier terms, or Greece to leave the euro."

... I told readers to watch for signs of broadening panic, and this is just such a sign. So I thought it was worth pointing out."
---
Emergency Liquidity Assistance requested by Alpha Bank & Eurobank - WS Journal
"Two of Greece's biggest lenders, Eurobank Ergasias and Alpha Bank , have formally requested access to an emergency cash facility run by the country's central bank, amid concerns that liquidity conditions in Greece's banking sector were tightening in the run-up to national elections later this month.

Banking officials from the two lenders said Friday that the moves were only a precaution and that neither faced an immediate cash crunch. "We have made an application to the central bank," a senior executive at one of the banks said, "but it is strictly on a precautionary basis."
---
Eurozone allots more time to Greece for repaying debt - India Economic Times
"Syriza will have to honour all Greek debts and continue reforms if it takes power but the euro zone might agree to wait longer to be repaid, officials in Brussels say.

The left-wing party led by Alexis Tsipras, which heads opinion polls nine days before elections, is pledging to negotiate a debt reduction and an end to budget austerity but says it is committed to keeping Greece in the euro zone.

"We are not considering debt write-offs," European Commission Vice President Valdis Dombrovskis told Reuters. "
---
January 15, 2015
The Left in Power? Greece Goes to the Polls - World Post
"What is Syriza, a party led by a forty-something male that states he is an atheist, whose political rise sends shivers through the markets and the EU leadership and revived the 'Grexit' bogeyman?

...Syriza, now an independent political party, was established a decade ago as a coalition of several sociopolitical forces ranging from the radical anti-capitalist far-left to more moderate environmental and feminist groups. During this period, Syriza unofficially assumed the mantle of the hardline anti-bailout mass movement which became the main driver of its surge as the recession and austerity cut deeper into Greek society. Opponents blamed Syriza of fomenting riots, implicit tolerance and even support of terrorist groups, and having a secret agenda for removing Greece from the euro and returning it to the drachma. Many people shrugged off these claims as groundless. What's certain is that they were never proven.

...what does the EU and the West have to fear from a left party and its leader, especially when he remains moderate and states his desire to retain Greece's European orientation?"
---
Greece - Europe's Economic Black Hole - National Interest
"Greeks will go to the polls on January 25. The outcome may lead to debt repudiation, other severe losses on assets and the beginning of the end of the common currency. Even if Europe avoids the worst, the best anyone can hope for is heightened levels of uncertainty. It is not a pretty picture, and the blame for this mess is so widespread that it would take a book just to name the people and institutions responsible.

It is entirely possible that Samaras will return to office. Syriza's lead has already shrunk from double-digits not too long ago to only three percentage points according to some polls, well within their statistical margin of error. But even with a Samaras victory, uncertainties would remain..

...A Syriza victory, with its volatile leader, Alexis Tsipras, as prime minister, would open a myriad of possibilities, and there is no way to know what sort of agenda he might put in place. Over the last couple of years, he has talked out of so many sides of his mouth that Greeks going to the polls later this month really cannot know for what or against what they are voting."
---
Merkel says she wants Greece to stay in eurozone -Yahoo
"All my work in connection with the eurozone crisis was aimed and is aimed at strengthening the eurozone as a whole, with all its members, including Greece."

Much had been achieved towards this goal, she said, adding that the basis for all European efforts was always the principle of solidarity in return for individual efforts and responsibility.

"This principle continues to apply for us in the cooperation with every Greek government," Merkel said. "
---
Venizelos - we support cooperation with SYRIZA, not the program - ethnos.gr
"[While on Crete] "We are ready to support a government of national unity and wider cooperation. If SYRIZA will support the effort but not support the program for a national strategy, " said Mr. Venizelos.

Mr. Venizelos began his contacts with local officials to meet with representatives of Crete Activists of the Socialist Party but also executives of PASOK having a series of meetings.

Earlier answering questions from the newspaper New Crete whether "stressing the need for coalition government if SYRIZA seeks the cooperation of PASOK" but with "conditions" - "Will you do it?"

Mr. Venizelos replied:

"I insist firmly on what was already said in 2012: Government of all the democratic forces of the constitutional arc believe in a European perspective of the country. Those who want, those who can, who feel useful, can support the national effort. In this effort, there are no "conditions for SYRIZA" or "conditions for PASOK". There is one condition: a clear and responsible commitment for all to follow only a safe national strategy that takes us into the clear, in Europe, with the country still standing."
[Translation via Google translate]
---
Will the Greek Election Ultimately Break the Euro? - Brookings
"If Syriza does manage to form a government, it will not have a large majority, and therefore there is a real possibility of the government falling apart under stress, either by losing its coalition partner or by losing the support of individual members of parliament. Syriza was formed from a number of smaller parties and has never been through the stresses and temptations of power.

...Assuming Syriza passes these hurdles, then one needs to analyze the two routes to Euro Crisis separately. The only way a failure of the Troika negotiations would be likely to have major effects in the rest of Europe would be if it produced an exit of Greece from the Euro.

...Withdrawal from the Euro would be much more serious, because it would set a precedent that might be used by other countries in the future.

In the unlikely event of a Greek exit, there would be significant damage to the European economy for at least the first year or so, but much of this could be offset by stepped up action by the ECB and by individual European governments. For its part, Greece would almost certainly dive back into a severe recession, due to major capital flight and huge uncertainties that would crush business investment and household spending. The disparity between the severity of the outcomes for the two sides is a major constraint on Syriza's bargaining position.

..The second route from Greece to renewed Euro Crisis is longer and potentially less severe. It is also unlikely, although not as improbable as a Greek exit from the Euro. In this scenario, a new and stable Syriza government manages to "win" the negotiations with the Troika, forcing substantial and visible concessions. If the economy then picks up sharply for any reason Syriza could be covered in glory."
---
Centrist River party eyes third place in coming Greek general elections - China Xinhuanet
"The newly founded centrist River (Potami) party led by popular TV presenter Stavros Theodorakis eyes the third place in the upcoming Jan. 25 general elections in Greece, after the Radical Left SYRIZA party and the incumbent conservatives, according to the latest opinion surveys.

"We want to change everything without destroying the country" is the main slogan of the River party.

"New Democracy and SYRIZA should talk with the third political party in the country for all these that we can change together," Theodorakis said during a pre-election gathering at a Piraeus port district on Thursday evening.

"As they avoid the debate with us, we continue the open dialogue with people to exchange ideas," he added."
---
January 14, 2015
Greece Misses Target on Budget Surplus - Wall Street Journal
"Greece announced a primary budget surplus of €1.9 billion ($2.24 billion) for 2014 on Wednesday, falling short of the target set for the year, in a miss largely due to a delay in the payment of its next tranche of aid.

The country's primary budget surplus—which doesn't take into account interest payments—for the January to December period reached €1.9 billion, missing a €4.9 billion target set by the Greek government and its international creditors.

According to the Finance Ministry, Greece has not collected €1.9 billion from the European Central Bank's Securities Markets Program—a government-bond purchasing program."
---
The Politics Behind the ECB's Threat to Cut Greece Funding - Bloomberg
"The European Central Bank is threatening to choke off funding to Greece's lenders in the hope it won't actually need to.

Parliamentary elections on Jan. 25 hinge on whether Greek voters are willing to accept a strings-attached successor to the country's international bailout package. Under President Mario Draghi, the Frankfurt-based ECB has made its position clear: No program means no guarantee of cash from us

Time is running out, with the current aid agreement with the European Commission, the ECB and the International Monetary Fund expiring at the end of February. Continuing to suspend normal collateral requirements assumes "a successful conclusion of the current review and an agreement on a follow-up arrangement," the ECB said in a Jan. 8 statement. An arrangement such as an Enhanced Conditions Credit Line could be a difficult-enough negotiation for Prime Minister Antonis Samaras. For Syriza leader Alexis Tsipras it may be out of reach if he continues to reject austerity measures that would likely be part of an ECCL..."
---
American-born former prime minister wild card in messy election - Washington Post
"Former prime minister George Papandreou -- son of the political firebrand who negotiated Greece's 1981 entry into what would become the European Union -- has no chance of coming out on top with his newly minted Movement of Democratic Socialists party.

In fact, it could count itself lucky, polls suggest, just to clear the 3 percent threshold to get some seats in parliament.

But even that would be enough to take on the role of wild card.

...If Syriza looks in Papandreou's direction as one of the potential junior partners, it could bring a major sigh of relief from Brussels and beyond. Papandreou is seen as the type of figure beloved by the bureaucrats and bankers keeping Greece afloat: steady, predictable, non-confrontational."
---
January 13, 2015
Tsipras: Greece fighting 'fiscal waterboarding' - Yahoo News
"Alexis Tsipras wrote in a guest commentary in Germany's Handelsblatt business daily that recent claims the Greek economy was stabilising following austerity policies imposed by creditors were an "arbitrary distortion of the facts".

"The truth is that Greece's debts cannot be paid back as long as our economy is submitted to constant fiscal waterboarding," Tsipras, who heads the radical left-wing Syriza party, said.

His party wants to abandon the austerity policy imposed by the European Union and the International Monetary Fund as part of the country's 240-billion-euro ($282 billion) bailout."
---
Gikas Hardouvelis warns: could exit euro 'by accident' - Economic Times
"An accident could happen (in a stand-off with Europe), and the whole idea is to avoid it," Hardouvelis, an economist and technocrat -- who has drawn Syriza's ire by wading into the political debate -- told Bloomberg TV.

Hardouvelis on Tuesday noted that Greeks "cannot threaten the rest (of Europe) with our own exit". "This is not a bargaining chip on our side... Europe has built defenses against a country leaving the euro area," he told Bloomberg.

On Monday, the finance ministry had also warned that Syriza would face a rapid cash shortage should it win the election and then challenge the country's EU-IMF creditors..."
---
January 12, 2015
"Another Chapter 11 for Greece, the third in five years — and no exit in sight. The Greeks won't do the eurozone the favor of absconding from the common currency. Never mind that they should never have been accepted in the first place, when they cooked the books to look prim and proper.

...This is the core of the crisis: a monetary game of chicken. As we know from war gaming, the party that appears to be crazier than the rest tends to score. Strategists call this the "rationality of irrationality." Foam at the mouth, and you'll get your way more easily than meekly asking for another 100 billion euros.

Crazy the game is not. The Greeks have been saved twice: in 2010, with 110 billion euros ($147 billion), and in 2012, with 130 billion euros ($173 billion). In 2011, private investors had to take a 50 percent write-down on their holdings of Greek government debt. These bailouts have created their own expectations in Greece.

...with its tiny economy, Greece can and will be saved, again. It is too small to fail, so to speak. "
---
January 11, 2015
Syriza Party Holds Polling Lead - WSJ
"Greece's leftist opposition Syriza party continues to hold a narrow lead in a series of public-opinion polls published over the weekend, two weeks ahead of the country's national elections.

In nine separate opinion polls that were published in the Greek media during the past two days, Syriza was poised to win the coming vote, edging out the ruling New Democracy party by a margin of between 2.7 and 5.5 percentage points, with most of the polls showing an average lead of about 3.2 percentage points—slightly above the margin of error.

...Greece's coalition government—comprising New Democracy and its junior partner, the socialist Pasok party—has been forced to conduct snap elections this month after the Greek Parliament failed in late December to agree on a new head of state for the country.

Under Greece's electoral rules, the winning party is automatically awarded 50 bonus seats in Greece's 300-seat legislature, a measure aimed at facilitating the stability of an elected government..."
---
January 10, 2015
Syriza maintains lead ahead of snap poll - Reuters
"The Greek leftist party Syriza's poll lead over the ruling conservatives was stable at 3.4 percentage points, a survey showed on Saturday, two weeks before an election."
---
Greece and Venezuela on Edge of Government Bond Default - Desrt Sun
"Greece and Venezuela have precious little in common location-wise, ethnic population makeup, or historical tradition, these two distinct entities share the unpleasant reality of financial default in 2015. In both cases, the problem derives from a fallacious econo-political governmental approach that has attempted to provide comprehensive social benefits that nationally generated revenues are unable to support.

Greece, whose tragic lack of economic viability since the end of World War II has been, in recent years, supported by membership in the European Community, primarily financed by its succession of governmental loans through the Eurozone's money-lending agencies. They'll be left holding the bag upon default.

With few natural resources or exportable goods to generate adequate revenues, Greece has lived well beyond its means in its difficult attempt to provide social services for its 11 million-strong populace that it can ill afford. This has been complicated by a left/right wing political confrontation that has brought this once glorious nation to the edge of bankruptcy...."
---
January 9, 2015
Greece's new Potami party prepares for kingmaker role - Reuters
"Journalist-turned-politician Stavros Theodorakis is shaping up as a possible kingmaker after Greece's general election.

In a campaign fought between the main forces in Greek politics, opponents and supporters of the country's international bailout, Theodorakis refuses to take sides and describes his centrist To Potami party as "post-bailout".

... Potami's support in a poll published this week was 4.5 percent, just ahead of a group of other smaller parties. While this is far behind the two main groups, it represents a remarkable placing for a 10-month-old movement.

"...We want Potami to be the force that will pull the biggest party in the right direction and ensure we have neither far-right policies nor anti-European policies," 51-year-old Theodorakis told Reuters in an interview. "
---
Greece's next crisis - Boston Globe
"...Greece has made progress in repairing its economy. Stifling labor regulations have been relaxed, tax receipts are up, and Greece is running a primary government surplus. Greek debt service (now largely comprised of payments to public creditors) may be manageable given the subsidies that such creditors seem willing to provide, if growth returns. Business investment was starting to improve.

But reform has been slow and incomplete, and the government's decision several months ago — backed by the troika, as the European Commission, the International Monetary Fund, and the European Central Bank are referred to locally — to declare the mission accomplished was a major error. It exaggerated the progress made and failed to recognize deep problems that remain. The government played into Tsipras's hand by increasing public impatience with economic stagnation.

If Tsipras follows through on his promise to reverse existing reforms, then continuing troika aid is unlikely."
---
January 8, 2015
For Greece and Syriza, Financing Options Are Slim - Euro Insight
"Assuming a Syriza-dominated government wins the coming Greek election, the financing options for Athens are looking increasingly binary: go for a big bang default or stick broadly with the current international support programs and the related conditionality, according to EU officials.

Syriza, which narrowly leads current opinion polls, has said that it intends to renegotiate the country's official debt pile, call a conference of other indebted euro area countries, as well as take other measures like reversing privatisations and undoing austerity measures.

"....If Greece defaults then it needs to go all out, otherwise it will get no benefit and it would make no sense," said a well-placed EU official, who spoke on condition of anonymity. "There's not really a viable middle way."

...Berlin's position on Syriza has appeared to soften this week after the Der Spiegel magazine reported at the weekend that Chancellor Angela Merkel would be prepared to let the most-indebted country leave the bloc.

She has since distanced herself from that article saying in London on Wednesday that she backs keeping Greece in the euro."
---
National Bank of Greece (NBG) Stock Hits One-Year Low Today - The Street
"Shares of National Bank of Greece (NBG) fell more than 5% to a 52-week low of $1.50 in morning trading Thursday as shares sold off following a spike on Wednesday.

Newly released data on Wednesday showed Eurozone deflation materialized at the end of 2014. Consumer prices in the Eurozone declined 0.2% year-over-year in December, according to the first official estimate, CNBC said. This decline was worse than the 0.1% drop analysts had forecast, and marked a dip from the 0.3% increase in November.

More than 1.5 million shares had changed hands as of 10:16 a.m., compared to the daily average volume of 4,509,730."
---
January 7, 2015
Poll shows lead for Greece's Syriza narrowing slightly - Yahoo
"Greek anti-bailout opposition party Syriza's lead over the ruling conservatives has narrowed slightly, according to a poll conducted after Prime Minister Antonis Samaras called a snap parliamentary election for January 25.

That marked a slight drop from a 3.6 point lead Syriza held in the previous Alco survey. Syriza wants to scrap the painful austerity measures agreed by Greece under a 240 billion euro bailout program with its international creditors.

The telephone survey of 1,000 people, conducted on Jan. 4-6 nationwide, also showed that a party set up by former prime minister George Papandreou last week -- the Movement of Democratic Socialists -- would get 2.7 percent of the vote."
---
Greece ready to say goodbye to euro? - Pravda
"The veiled threat to the Greek Parliament was in a December memo from investment bank Goldman Sachs - the same bank that was earlier blamed for inducing the Greek crisis. Rolling Stone journalist Matt Taibbi wrote colorfully of it:

...Goldman's role in the Greek crisis goes back to 2001. The vampire squid, smelling money in Greece's debt problems, jabbed its blood funnel into Greek fiscal management, sucking out high fees to hide the extent of Greece's debt in complicated derivatives. The squid then hedged its bets by shorting Greek debt. Bearish bets on Greek debt launched by heavyweight hedge funds in late 2009 put selling pressure on the euro, forcing Greece into the bailout and austerity measures that have since destroyed its economy."
---
Why Europe is suddenly rediscovering Greece's financial instability - PRI
"...the majority of Greeks say they want to remain in the single currency. An exit from the Eurozone, dubbed a "Grexit" the last time around, and a return to the drachma might be catastrophic for the country in the short term.

And for the rest of the Eurozone, the new threat of a Greek departure (call it Grexit 2.0) raises a spectre that's been hanging over the currency union for the past few years. Namely, first Greece goes, and then maybe Spain, perhaps even Italy.

Germany, the Euro's powerhouse, has long said it supports doing whatever it takes to keep Greece in the currency union. But this week, Der Spiegel magazine quoted some high-ranking German government officials as saying that Germany could certainly survive a Greek exit, and might be willing to let them go if the Greeks really intend to renege on their fiscal commitments."
---
January 6, 2015
Bloodbath: Sensex tanks 855 pts on Greece woes, oil gloom - Financial Express
"The benchmark Sensex today plummeted by 855 points in its worst crash in five and a half years as stock markets globally went into a tailspin amid speculation about probable exit of Greece from the Euro region and oil prices cracking below USD 50 per barrel mark.

The Nifty also tanked 251 points, or 3 per cent. Both the bellwether indices closed at more-than two-week lows. Panic selling sent markets on a free fall with losses across sectors, traders said, adding that investor wealth plunged by nearly Rs 3 trillion as four counters fell for one that rose.

Oil prices continued to drop, with the US benchmark contract briefly falling below USD 50 a barrel for the first time in more than five years on concerns about ample global supplies and weakening economic growth."
---
Where did all the money go in Greece? - EU Corner
"The total amount of loans the eurozone and the International Monetary Fund supplied to Greece between May 2010 and the most recent disbursements last summer stand at 226.7 billion euros. This is equivalent to almost 125 percent of Greece's economic activity in 2014. There seems to be a general misconception that feeds a misleading narrative in which the loans were used to keep the Greek state afloat, maintain its basic operations and pay salaries of doctors, teachers and policemen.

...Greece started the fiscal consolidation effort with a deficit before interest payments of circa 24 billion euros in 2009 and was running a primary deficit in 2010, 2011 and 2012. From 2013 onwards, though, revenues exceeded expenses and no financing was needed to cover state operations.

...Greece started repaying last year the IMF loans supplied during the Stand By Arrangement of the first programme. A total of 9.1 billion euros was paid back by the end of 2014. Greece also had to participate in the paid in capital of the European Stability Mechanism, to the tune of 2.3 billion euros

...The breakdown of how the programme funding was allocated clearly illustrates the crisis management strategy Greece's lenders opted for. Eurozone leaders, with the reluctant agreement of the IMF, made a conscious decision to use almost two thirds of their "taxpayers' money" (as they like to refer to it) to service the debt which they refused even to reprofile at the beginning of the crisis, when it was essential and could have given Greece a chance of recovery."
---
January 5, 2015
German bank exposure to Greece around 24 billion euros: - Yahoo Finance
"The lion's share of German exposure is held by the state-owned development bank KfW, with lending totalling 15 billion euros to the Greek state, the banking industry group BdB said.

Commerzbank said it held around 400 million euros in exposure to Greece at the end of September, while Deutsche Bank said it held around 298 million euros in exposure to corporate, bank and public debt.

Greek politics has weighed on markets including the euro as speculation intensified that Greece could leave the euro zone after a snap election on Jan. 25.

A study by JP Morgan found that the French bank Credit Agricole (CAGR.PA) was the most exposed of Europe's commercial banks."
More coverage:
Bank exposure 18 billion pounds - Reuters
---
Greece again threatens to exit eurozone – and Europe shrugs - CS Monitor
"In 2012, the prospect of a "Grexit" – a Greek exit from the eurozone – had the entire global economy on edge.

Fast-forward two years: Greece is facing elections Jan. 25 after parliament failed to elect a new president last week. The far-left opposition Syriza is poised to take the lead – and its leader, Alexis Tsipras, says he'll change the terms of the country's bailout agreement and put an end to German-led austerity if it does. Greek Prime Minister Antonis Samaras, meanwhile, has warned that Greece's membership in the eurozone hangs in the balance.

This time, European leaders appear more blasé about an outcome they once feared. The reason: They feel the EU has undergone so much reform since 2012 that one country's exit might not cause a domino effect.

...the Der Spiegel report nevertheless reflects sentiments held by observers throughout the EU: namely, that it would manage even if Greece left, largely due to reforms that have been pushed through across the eurozone, from bodies in Brussels to national governments."
---
Gold Ends Above $1,200 Amid Worries Over Greece - Finanzna Chrichten
"Gold futures ended sharply higher on Monday, extending gains from the previous session, with investors seeking the safe haven of the precious metal on concerns over the Greek crisis and fears of a global economic slowdown following crude oil's extraordinary plunge to new depths.

The precious metal continued to benefit with the euro at a near nine-year low against the dollar, amid worries that Greece may be on the verge of an exit from the eurozone following the general elections on January 25.

...Gold for February delivery, the most actively traded contract, surged $17.80 or 1.5 percent to settle at $2,204.00 an ounce on the Comex division of the New York Mercantile Exchange on Monday."
---
January 4, 2015
Tsipras says ECB cannot shut Greece out of stimulus- Reuters
"...opposition leader Alexis Tsipras said the European Central Bank (ECB) could not exclude Greece if it decides to move to a full "quantitative easing" program to stimulate the euro zone's faltering economy.

Speaking at a party congress on Saturday, three weeks before a Jan. 25 general election, Tsipras also said his Syriza party would ensure much of Greece's debt was written off as part of a renegotiation of its international bailout deal.

"Quantitative easing by the ECB with direct purchases of government bonds must include Greece," Tsipras said.

The comments underline the pressures facing Draghi ahead of the decision, with many in Germany opposed to full-scale QE which they fear will create asset bubbles and remove incentives for reform-shy governments to act."
---
Venizelos: PASOK is the guarantor of stability in the country - ethnos.gr
"Mr. Venizelos stressed that the real value of the coming election is who will be the guarantor of stability.

PASOK guarantees certain national necessities, which are, first: political stability in Greece's turbulent political world; second: economic stability, which includes a position of staying in the euro; third: insisting the eurozone respect the sacrifices the people of Greece have made; four: PASOK's inherent institutional stability, which means a dependence upon the rule of law and not revanchism."
[This article in English from Google Translate ]
---
German government confident Greece will stick to reforms - Reuters
"....spokesman Georg Streiter declined to comment on a report in Der Spiegel magazine that said Merkel's chancellery had shifted its view and now believed the euro zone would be able to cope with a Greek exit if necessary.

"Greece has fulfilled its obligations in the past. The German government assumes it will continue to fulfill its contractual obligations to the troika," Streiter told Reuters.

"Every new government has to abide by the contractual obligations of the previous government."

The 'troika' overseeing Greece's 240 billion euro bailout comprises the European Central Bank, the European Commission and the International Monetary Fund."
---
A Weary Greece Considers Its Options - NY Times
"...leaders of Syriza have said they want to keep Greece in the euro currency zone. A departure from the monetary union would be highly destructive to the country's weak economy. And while investors do not seem as worried about what a Greek exit from the euro might mean for other countries like Spain, Portugal and Italy as they were a few years ago, they do have some concerns.

This much is clear: More suffering will not stabilize Greece or allow it to pay off its debts. Its unemployment rate was 25.5 percent in the third quarter of 2014. That is only modestly lower than the average rate of 27.5 percent in 2013. Deflation is a reality; consumer prices fell 1.2 percent in November after a 1.8 percent drop in October. Although the economy is growing again — gross domestic product increased 0.7 percent in the third quarter from the previous quarter — most people are not seeing improvement in their lives.

There is no question that the austerity policies, like cutting spending and raising taxes, that the troika demanded in exchange for helping Greece and other troubled eurozone countries have prolonged and deepened their economic slump..."
---
Papandreou launches party, aims for post-election role - eKathimerini
"Papandreou said the his party would be called the Movement of Democratic Socialists. If the former PASOK leader's new grouping is able to gain more than 3 percent in the polls in three weeks' time, he might gain enough seats in Parliament to have a say in the formation of the next government. Crucially, the new party could also have an impact on how PASOK performs.

"Many people believe that the main issue at stake in these elections is whether they will be won by New Democracy or SYRIZA. Clearly, that is crucial but not as crucial as the issue of how the country will be governed," Venizelos told Kathimerini, pointing out that if neither party has a parliamentary majority, a coalition will have to be formed."
---
January 3, 2015
Political contagion vs economic contagion - Economy Watch
"What makes Greece's case different from other debtors that have often used attainment of a primary surplus to squeeze extra concessions from the creditors, or defaulted, is that its debt is primarily in official, not private hands. Of the roughly 320 bln euros of debt, only 54 bln is in private hands. The rest is owned by the EU collectively and individually, the IMF and ECB...

...parts of Syriza's platform are frankly more difficult for the official creditors to swallow. There can be no budget agreement annulment. Unwinding some of the austerity measures in terms of civil servant salaries and pensions will destroy the very conditions that allow Greece to negotiate, if not from a position of strength, then a stronger position nonetheless. There may be room for some additional government spending, but it will not be acceptable to return to the pre-2009 period.

...The risk lies in the opposite direction. If Syriza were to lead Greece out of monetary union, would not others be emboldened? There are parliamentary elections in five euro-zone countries this year (Greece, Estonia, Finland, Portugal and Spain). On New Year's Day, Italian President Napolitano indicated intentions to resign following Italy handing over the rotating EU presidency to Latvia...

Podemos in Spain has come from nowhere to lead the polls, and its agenda is very similar to Syriza in terms of unwinding austerity measures. Would Podemos be fearful of a Greece exit or would it be like a shot of adrenalin and encouragement. The risk of political contagion may very well prove to the channel of economic contagion."
---
EU washes its hands of Greece as it dissolves parliament - UPI
"... Syriza claims it will keep digging Greece out of its money problems while remaining in the Eurozone. At the same time, it vowed to renegotiate the bailout deal with the EU and the IMF in order to roll back some of the reforms required by its creditors. It also hopes to have the creditors to write off some of the debts that continue to cripple the country...

"Syriza's victory in elections will jumpstart a massive national effort to save society and restore Greece," said Syriza's leader Alexis Tsipras.

As required by the constitution, the parliament was dissolved ahead of the special election. Germany and the EU have warned this could spell the end of the rescue efforts from the EU.

"The times when we had to rescue Greece are over," said Michael Fuchs, a senior member of Chancellor Angela Merkel's party in Germany. "There is no longer any potential for blackmail. Greece does not have systemic meaning for the euro."
---
Deutsche Welle: Greece Could Fall Behind Again - Greek Reporter
"The Greeks know very well what a wrong election result would entail," European Commission President Jean-Claude Juncker warned bluntly.

In its analysis, Goldman Sachs has been even more outspoken. "In the event of a [SYRIZA-led government no longer paying its debts, leading to a] severe Greek government clash with international lenders, interruption of liquidity provision to Greek banks by the ECB could potentially even lead to a Cyprus-style prolonged 'bank holiday'," it said.
---
How to save Greece now - eKathimerini
"The forthcoming election could rekindle the turmoil that's threatened to unravel the euro in recent years. European Commission President Jean-Claude Juncker's recently announced plan to invest 315 billion euros in infrastructure programs is a tacit acknowledgment that the EU needs to do more to boost growth. But that sentiment needs to be reflected in future negotiations with Greece's leaders, and indeed with other euro members whose electorates are growing dangerously weary of austerity.

The EU's apparatchiks will need to take seriously SYRIZA's demands for an easing of Greece's economic strictures -- or risk turning the political drama into an economic crisis. If Greece were to abandon the common currency project, it would call into question the membership credentials of other euro nations. (Note that Portuguese bonds are also taking fright today.)"
---
Decline in Real Estate pricing continued in 2014 - ethnos.gr
"...Especially in the center of Athens, the situation is dramatic, as 2014 showed cases of property offers considered unthinkable a few years ago. Houses from 3,000 euros, as that is done just one square meter in the northern suburbs, certainly shocking to thousands of owners gave a fortune a few years ago and now have lost their value.

Typical offers are: The Beehive, basement apartment of 20 sq.m. courtyard with an initial price of 3,000 euros, which is offered instead of 150 EUR / sq.m., 5th floor studio of 15 sq.m. in Ambelokipi, built 1977, for sale ... 10,000 euros. Studio 7th floor of 12 sq.m. in Attica Square sold 6,500 euros. Apartment of 30 sq.m. in the center of Thessaloniki sold just 7,500 euros. Basement 40 sq.m. again in Thessaloniki given 10,000 euros.

...Significant drop in prices of land, mainly in Attica. According to a recent poll of E-Real Estates, there are reductions of 75% compared to pre-crisis levels.

The biggest decline recorded in expensive areas such as Ekali where the 2009 square meter cost 4,300 euros... today the cost is no more than 1,550 euros per square meter."
[This article in English from Google Translate ]
---
January 2, 2015
Political Crisis Might Force Greece Out Of The Euro - Business Insider
"...Athens is firmly back in Europe's spotlight along with a serious discussion about whether Greece will remain in the euro.

That's because Syriza, the radical leftist coalition that wants to tear up the country's bailout rules, looks likely to win. That means a game of chicken with the EU institutions and International Monetary Fund. If either side refuses to back down, there could be market chaos, bank runs, and a forced exit from the euro.

...German politicians are lining up to issue stern warnings to Greece that it won't allow any further easing or assistance for struggling countries on Europe's periphery."
---
Greece: Former PM Papandreou to form new party -Houston Chronicle
"Former Greek prime minister George Papandreou has revealed plans to create a new political party — a development that will see him break away from the once powerful PanHellenic Socialist Movement founded by his father.

Papandreou, 62, announced the plan on his website Friday, ahead of a snap general election on Jan. 25."
---
El Pais: Bankruptcy, increasing unemployment, poverty doubled - ethnos.gr
"Then the article [El Pais] states that SYRIZA gets stronger in the polls, but far from an absolute majority, and described what would happen in the event of non-payment of debt while increasing public spending, as suggested SYRIZA.

"This will lead to bankruptcy of the banking system, would force the ECB to close access to financing and in 24 hours the Greece should leave the euro [...] .

[The situation] would cause the bankruptcy of the state, banks and all indebted families and businesses, increasing unemployment at 35% and doubling the rates of poverty and evictions..."
[This article in English from Google Translate ]
---
January 1, 2015
Election Campaign Starts With Clash Over Debt - ABC News
"The campaign for Greece's general election next month is now underway, with the country's conservative prime minister claiming his anti-bailout opponents would "lead the country to default."

Antonis Samaras was responding to televised remarks by an official of the left-wing Syriza party that it would freeze interest payments on international bailout loans unless Greece was granted better terms on its 240 billion euro ($291 billion) rescue program.

Leading opinion polls, Syriza has promised to re-negotiate the bailout agreements, while insisting that it would avoid taking unilateral actions against leaders from other eurozone countries and the International Monetary Fund."
---
Samaras: "SYRIZA has plan to bankrupt the country" - ethnos.gr
"... the decision not to pay interest and amortization. That is, to let the country default and go into bankruptcy. It is an official poverty program being presented to the Greek people in this election cycle. Let everyone see this reality. It's incredible! ".

SYRIZA called this charge "stale scaremongering." "The SYRIZA program is to negotiate for the country's interests in order to restart the economy and support the society and that is the purpose of stopping the payment of interest and loan amortization."

"This would mean the automatic declaration of our country into bankruptcy and its exit from the euro", said State Minister Dimitris Stamatis. "And they know it very well! That is where they want to go with Greece. This is their real plan. And admit it themselves."
[This article in English from Google Translate ]
---
Troubled EU hoping the only way is up in 2015 - Yahoo News
"An election that may bring to power leftists opposed to Greece's harsh bailout conditions could dampen the enthusiasm generated by a December EU summit that created a strategic investment fund to kick-start the EU's sluggish economies and generate job growth.

Instead of plotting a bright future, the EU could soon be plodding through one crisis after another again.

Yet in a sense, it has always been this way.

"Europe doesn't move in giant leaps. It moves forward, muddling through," said Hendrik Vos, the University of Ghent's EU expert.

A few years ago, Greece was in such deep financial trouble that many feared it would be kicked out of the club of countries that use the euro currency. The crisis spawned the memorable term "Grexit." But Vos believes the EU is no more likely to take the radical step of kicking Greece out in 2015 than it was at the height of the crisis in 2012."
---
Byzantine Church of the Holy Apostles
---
---
Greece is 'intermediate'
Greece, said Artistotle, is geographically intermediate, between Europe, apparently incapable of civilisation, and south-west Asia, where where only the King of Persia was fully a free man; and the Mean, or medium, to him was the best. Modern geologists add that the Aegean basin is a slab of the earth's crust which has sunk and tipped, leaving only a rim (the Greek peninsula and Crete) and mountain tops (the other islands) above sea-level.
Greece can therefore support a population, on its small though fertile plains, only much smaller than that of the adjacent slab of Asia Minor; a fact which affects the whole of Greek history. Greater wealth must be found overseas, by trade of colonization; and when adjacent powers in Italy or Asia are strong, Greece is threatened. Persia attempted conquest; Rome, the Franks and Turkey achieved it.
On the other hand, Greece enjoys, with its variety of scenery, clear air and summer heat tempered by north winds, an intensely stimulating environment; and when free, three times it has produced great art: the bronze-age Minoan-Mycenaean, the Classical and the Byzantine; all completely different, all unique."
From The Living Past of Greece: A Time-traveller's tour of historic and prehistoric places, by A. R. and Mary Burn. Published by Little, Brown and Company. 1980. Quote from page 9.
---
See the main archive index of all collected news articles and pages on Athens Greece Now.