Greece and the economic crisis
---
April 19, 2018
Turkish fighter jets reportedly harassed a helicopter carrying Greece's prime minister - MSN News
"Turkish warplanes harrased a helicopter carrying Greek Prime Minister Alexis Tsipras and the Chief of the Hellenic National Defence General Staff Admiral Evangelos Apostolakis on Tuesday, Greek newspaper Ekathimerini reports. The helicopter was flying from the Greek islet of Ro to Rhodes, another Greek island in the Aegean Sea."
---
Eurovoulis urges Turkey to immediately release the two Greek troops - amna.gr
"Adopted by the European Parliament in Strasbourg by an overwhelming majority (607 for, 7 against and 18 abstentions) B8 0194/2018 "The violation of human rights and the rule of law in the case of the two Greek soldiers arrested and detained in Turkey".
---
Court releases Turkish officer under tight security - eKathimerini
Landslide in Western Greece Sweeps Olive Trees Away About 2,500 centenarian olive trees were swallowed by the tumbling soil - Olive Oil Times
Greece needs post-bailout arrangement to help reforms: EU - Reuters
Greece vows to respect landmark court decision on migrants - ABC News
Ruling to Let Migrants Travel Around Greece, Officials Say - Wall Street Journal
IMF still likely to exert pressure for stricter fiscal policy - eKathimerini
Bank of Greece Chief: Greek economy will grow by 2% this year - fxstreet
Turkey΄s Erdogan declares early elections on June 24 - capital.gr
---
Greece's creditors mull extension of fiscal programme for a few months -Tovima
"One of the complicated requirements that has delayed is the privatisation of the Public Power Corporation's lignite plants"
---
President Anastasiades met with the Prime Minister of Britain - Protothema
"Referring to the Cyprus problem, Anastasiades said that it is shameful to exist after 45 years"
---
April 18, 2018
Greece and Turkey Are Inching Toward War - Foreign Policy
"In the Greek public opinion, there is a very real fear that the country is sleepwalking toward a conflict it doesn't want. The mood is reflected in the front pages of the daily press, and insinuating remarks by politicians across the spectrum. NATO seems unwilling to get involved in the war of words, and NATO Secretary-General Jens Stoltenberg's statement that this is "not an issue for NATO" is indicative.

But it would be extremely careless to think that Turkey's behavior in the Aegean will change. It hasn't in the past, and it certainly won't now that Erdogan's neo-Ottoman dreams are in full gear. 
---
Greece says will respect landmark court decision on migrants - Yahoo
Greece launches tender for Hellenic Petroleum privatisation - UK Reuters
Greek sovereignty over Imia is 'clear' and 'undisputed,' says Athens - eKathimerini
Foreign Ministry blasts Ankara over claim to Imia sovereignty, cites three treaties - ToVima
---
Early elections in Turkey - Naftemporiki
"Early presidential and parliamentary elections for June 24, 2018, a year and five months before their planned holding, were proclaimed by Turkey's President and leader of the ruling, Islamic-conservative AKP Tayyip Erdogan.
---
April 17, 2018
EU MPs to call on Turkey to release imprisoned Greek soldiers - eKathimerini
Tsipras: Greece has entered the final stretch before exiting memoranda - Athens News Agency
Hundreds of refugees, migrants cross into northern Greece
Return to the soil lifts refugees' spirits in Greece - MSN News
Greek-made beach ramp for the disabled vies for million dollar prize - Ta Nea
Greek PM: Greek-Turkish relations in period of instability - Washington Post [Paywall]
---
April 16, 2018
Yildirim: Turkish coast guard took down Greek flag from Aegean islet - eKathimerini
"Speaking at a panel in Istanbul, Yildirim said that Greece has recently been violating islets in the Aegean and attempted to plant a flag on one of them off Didim, Turkey's Daily Sabah reported.
---
101.6 billion euros, in February the total outstanding (old and new) debts to the State increased by 2.013 billion euros - Naftemporiki
"Of this increase, the EUR 1,908 billion relates to tax arrears, according to the AAD.
---
Turkey warns Greece after flag is hoisted on disputed islet - FOX News
Greek January-March government primary budget surplus beats target - Reuters
FYROM PM Zaev: Greece and FYROM have never been closer to a solution than now - Protothema
Tsipras Fights on All Fronts as Greece Back in the Spotlight - Bloomberg
German Finance Minister: Greek Debt Relief Must be Tied to Growth Plan - Greek Reporter
Aegean reports increase in passengers as Greece seeks to become year round destination - Breaking Travel
Greece launches new filming incentive - KF TV
Greek Presidential Guard, the Evzones, to lay wreath in Camden on Anzac Day - Keep Talking Greece
Russia, Italy, Greece are largest remittance senders in March 2018 - Agenda GE
Greek defence forces would not participate in a military operation in Syria - Capital GR
Competition in DESFA tender for 66 percent share - Tovima
---
April 15, 2018
A 'secret war' between Turkey and Greece just turned deadly after a long history of dogfights over the Aegean Sea - Business Insider
Greek-Turkish tension 'not an issue for NATO,' alliance chief says - eKathimerini
---
Finance Ministry launches auctions of seafront, beach concessions - Tovima
"Last year, the final price at auction was on average 50.3 percent higher than the starting price
---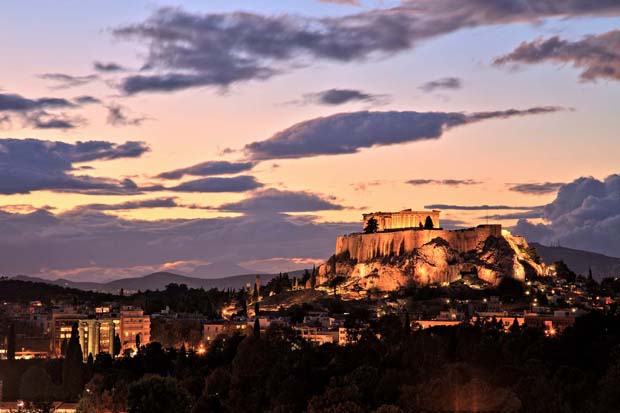 ---
April 14, 2018
Greece a hub for drug and human trafficking, police report shows - eKathimerini
Meeting in the afternoon the UN discusses the missile attacks in Syria - Naftemporiki
Banks seen passing stress tests - eKathimerini
Syrians gather in capital in defiance after airstrikes – What do we know so far - Protothema
Turkish letter to the UN: Complete questioning of the continental shelf of Greece and Cyprus - Liberal GR
Turkey considered biggest threat for Greece, opinion poll reveals - Neo Kosmos
---
April 13, 2018
Greece property auctions stir anger and violence - Financial Times
"... foreclosure affects up to 1m Greeks — one in 10 of the population, an indication of the scale of the country's economic trauma — and the e-auctions have been aggressively opposed by activists and some civil society groups...The government is also viewed as dragging its feet over the foreclosure programme, making implementation a test of its commitment to reforms. The eurozone's bailout mechanism this month released a €5.7bn tranche of bailout aid but held back a further €1bn because of concern over Athens' commitment to the auction process.
---
Three-day mourning in the Armed Forces for the death of the fighter pilot - efsyn.gr
"...Haberturk refers to a reporter's report from Ankaraby Mahmoud Gueur, who notes that according to information from the Turkish armed forces there was no Turkish aircraft in the area at that time.
---
The Greek car market is speeding up - Naftemporiki
Deadly Pollution May Be Price for New Jobs in Greece - MSN News
The first free access database targeted for the Maritime Industry in Greece - Hellenic Shipping News
Greece refuses to extradite slain Maltese reporter's source - Washington Post
Ferry rams into port of Agistri, five injured - eKathimerini
Greece hoping for Germany to change tune on debt relief - France24
Greece Counts Cost of Protecting its Borders - Greek Reporter
US Spy planes land on Crete - Protothema
Britain requests closure of air space around air base on Cyprus island - Parikiaki
---
Editorial: Yet another needless sacrifice - ToVima
"One wishes that the loss of [pilot] Yorgos Baltadoros could be the occasion to stop, or at least limit, the daily battles over the Aegean
---
April 12, 2018
Greece, Macedonia see progress at name change talks - ABC News
"Our discussions were sincere and covered all the issues under negotiations — on some there were progress, on others differences remain," [Nikola] Dimitrov said.
---
Greece fighter jet CRASHES in dogfight with Turkey plane just day after Greeks open fire - UK Express
"The Mirage 2000-5 plunged into the eastern Aegean Sea today near the island of Skyros. It was thought to have been returning to base after intercepting Turkish fighter jets. Minister of National Defence Panos Kammenos later announced the pilot was dead.
---
Fallen Greek mirage found off Skyros, pilot's death confirmed - ekathimerini
George Baltadoros: This is the pilot killed in the line of duty - Protothema
Drones could make Turkey-Greece clashes less risky, but more frequent - Al-Monitor Pulse of Turkey
---
Turkey "to avoid any kind of threat or action against a member state"
"Responding to a question put by independent MEP Kostas Chrysogenos on Turkey's threats against Greece, Mogerini also reiterated "the need to respect the sovereignty of member states", stressing that "negative statements damaging good relations neighbors should be avoided. "
---
April 11, 2018
Greece remains an economic pariah - eKathimerini
"The impact of the crisis remains strong on the Greek economy despite the upcoming expiry of the bailout program, with European Central Bank data showing that Greece had the lowest growth rate in the eurozone in 2017, among the lowest gross domestic product per capita, and negative credit expansion and savings rates.
---
Ryanair closes its base in Chania and reduces domestic routes - Liberal GR
Regling calls for seizing momentum: A new, European IMF? - ToVima
ECB: Many Greeks still prefer cash over plastic, but that is changing - ToVima
Greece raises 812.5 mln euros in treasury bill auction - Xinhuanet
Greece won't recognize Kosovo, Athens office not diplomatic - b92.net
---
Zea Marina, Athens Greece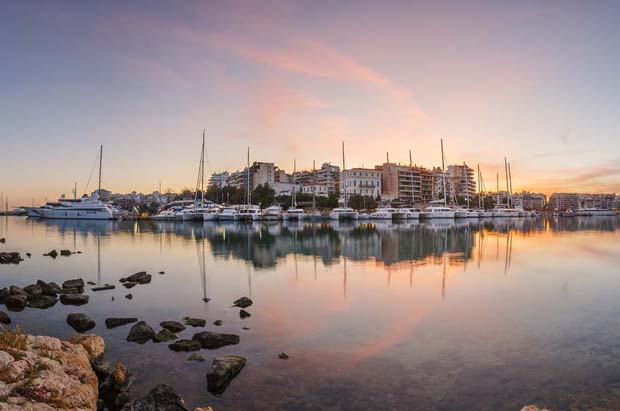 ---
April 10, 2018
Russian Ambassador to Greece: I Can not Imagine Armed Conflict in the Aegean - Naftemporiki
...he expressed the hope that Mr. Tsipras' meeting with Russian President Vladimir Putin will be held in 2018, a year in which he said is celebrated 190 years of diplomatic relations between Greece and Russia.
---
Panathinaikos players go on strike over unpaid wages - FourFourTwo
Migrant Flows to Greece Increase; Clashes Break Out at Lesvos Camp - GreekReporter
Labor Costs in Greece Well Below EU Average - Greek Reporter
In a New Cold War With Russia, Balkans Become a Testing Ground - The New York Times
Greece fires warning shots at Turkish helicopter - MSN News
---
The Future of Greece-Israel Relations - The Algemeiner
"...Military cooperation between the two countries has been also remarkable since the ice was broken. Between 2010 and 2012, no fewer than 13 joint Greek-Israeli military exercises were conducted. According to a paper published by the Hudson Institute, bilateral cooperation in the zone between Israel and Crete (a distance of about 1,400 km) has allowed Israeli pilots to engage in bombing drills and the aerial refueling needed to cover a distance equal to that separating the country from Iran's Natanz nuclear enrichment facility. Reuters informs us that Israel has trained in Greece against the Russian S-300 anti-aircraft system."
---
April 9, 2018
Trash-Talking Toward Conflict? - NY Times
Guest writer Nikos Konstandaras from Kathimerini presents a short chronicle of the tensions between Ankara and Athens for USA readers. His analysis is that the heated rhetoric of conflict between the two nations is a natural development considering the violence used in the rhetoric in both capitols against domestic opponents, which is a pretty good argument. How do you get two politcal groups to tone down their verbal warfare when it is a central theme of their political discourse in all directions?
...On March 11, replying to a call by President Prokopis Pavlopoulos of Greece for Turkey to respect borders and international law, Mr. Erdogan warned the Greeks to remember their losses in the Greek-Turkish war. "Those who want to refresh their memory should look at their recent history," he said, "how they jumped into the sea to get away from here."
---
Yildirim digs at Tsipras over 8 Turkish soldiers, hints at link to Greeks - eKathimerini
Zayev: FYROM can not join NATO unless the issue of name is resolved - Athens News Agency
---
Yildirim: Why does Tsipras touch the question of the eight? - Naftemporiki
"... Sunday, Turkish Deputy Prime Minister and government spokesman Beqir Bozhdad said there was no question of exchanging the eight Turks with the two Greek soldiers, as "one issue is very different from the other."
---
April 8, 2018
Greece to Submit Bid to UNESCO for 'Exile Island' - Greek Reporter
Turkey calls on EU to condemn Greek MoD Kammenos - Protothema
The metropolitan of Adrianople will visit today the two Greek soldiers - Athens News Agency
Hellenic Petroleum majority stake sale milestone in privatisation programme - ToVima
---
Kotzias: Erdogan is in a period of great nervousness - Naftemporiki
"He estimates Turkey's planning to "force us to go to a negotiating table with its own terms. And this is not, and will never happen and it is good to understand it.
---
Adrift in dangerous storms - eKathimerini
"What may be even worse, though, is a mentality that practicing politics is nothing other than unbridled verbal violence, the persistent wish to crush rivals and to force one's will upon reality.
---
UNFICYP to brief Cypriot gvt on humanitarian aid to enclaved Greek-Cypriots - Protothema
"...Turkish-Cypriot regime imposed a levy on humanitarian aid delivered from the southern government-controlled areas of the Republic
---
April 7, 2018
Senior U.S. Defense Official to Visit Greece, Cyprus - Greek Reporter
Ankara sends Barbaros off the Cypriot coast again - eKathimerini
Let Greece Rise Again - Forbes
Old Easter tradition on the Greek island of Corfu is a smash - MSN News
10 Places You Need To Visit In Greece This Summer - Forbes
Opportunity not to be missed in Greece-Macedonia row - EU Observer
UberX gets a big X from Greece, is forced to suspend operations - Digital Trends
Hydra Boasts the Most Spectacular Epitaphios Procession in Greece - Greek Reporter
---
April 6, 2018
Greece intercepts Turkish drone over Rhodes - eKathimerini
This action shows how Erdogan's government continues to poke at Greece. Besides this drone flight, there were several 'dog fights' between Greek and Turkish jets over Greek airspace this week. A strategy like this has a long history around the globe for many neighboring countries that are locked in non-violent disputes. The one doing the "poking" hopes the victim will eventually become exhausted (or confused) and will come to the negotiating table with an eagerness to forfeit at least a little bit of their legal rights, the victim hoping that doing so will bring an end to the endless provocations which are carefully measured to never exceed what the victim will tolerate in order to keep peace. There's also the aspect of Erdogan's political fortunes within Turkey and how this activity presents a picture of a leader standing up to redress an injustice, from the Turkish point of view, regardless of the many legal agreements from the past that establish the islands as Greek, and the more obvious reality that the islands are occupied by Greek-speaking Greeks.
Erdogan's argument, sans-words from his foreign ministry and the convoluted problems of Greece and Turkey being both members of NATO, is that if the islands are within reach of Turkish jets, so, why can't they become Turkish eventually? That is the structure of the argument that has made a chunk of Cyprus a de facto piece of Turkey, and in a smaller way, the area of Afrin in northern Syria.
---
Two more million tourists will visit Greece this year, says Tourism Min Kountoura - Athens News Agency
President Pavlopoulos: Growth will eventually reduce debt - Capital GR
Euroleague: Only in the final, Panathinaikos and Olympiacos - Naftemporiki
---
How Greece is reversing brain drain - Could venture capitalists offer Greece's young talent a way to return home? - BBC
"...Average salaries are around €700 ($856) a month, and it's one of the most expensive and difficult places to start a business in Europe.

It's no wonder then, that up to 180,000 graduates have left the country to seek work elsewhere in the last eight years. And surveys suggest that up to 76% of teenagers are considering studying or working abroad.
---
Greece to try Spanish rescuers for 'migrant trafficking' - MSN News
Greece stocks higher at close of trade; Athens General Composite up 2.56% - Investing
---
Greece's Council of Economic Experts upbeat in first bulletin - Tovima
"The Council of Economic Experts, headed by Alternate Finance Minister Yorgos Houliarakis, in its first bulletin projects upgrades by credit rating agencies, large primary surpluses, and a higher rate of growth in 2018.
---
Amid Turkey Tensions: Israel, Greece and Cyprus Advance Talks on Gas Pipeline to Europe - Ha'aretz
"The proposed pipeline would run from Israel to Cyprus and on to Greece; the leaders of the three countries discussed a summit potentially slated for May"
---
Mount Aigeleo / Egaleo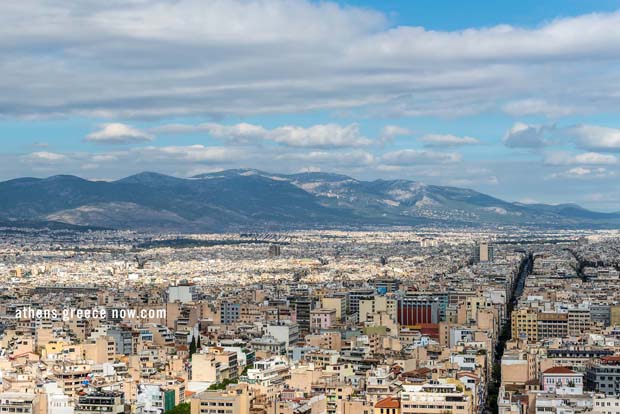 ---
April 5, 2018
How Greece is fighting its plastic trash problem beneath the waves - csmonitor.com
Turkish minister accuses Kammenos of being foolhardy - eKathimerini
Under the sea: Fighting Greece's plastic trash problem - ABC News
As EU looks away, Greece looks for places to house refugees - MSN News
---
Uber to suspend service in Greece after new legislation - Reuters
The new regulations require each trip to start and end in the fleet partner's designated headquarters or parking area, something Uber does not do. A digital registry of all ride-sharing platforms and their passengers will also be created.
---

---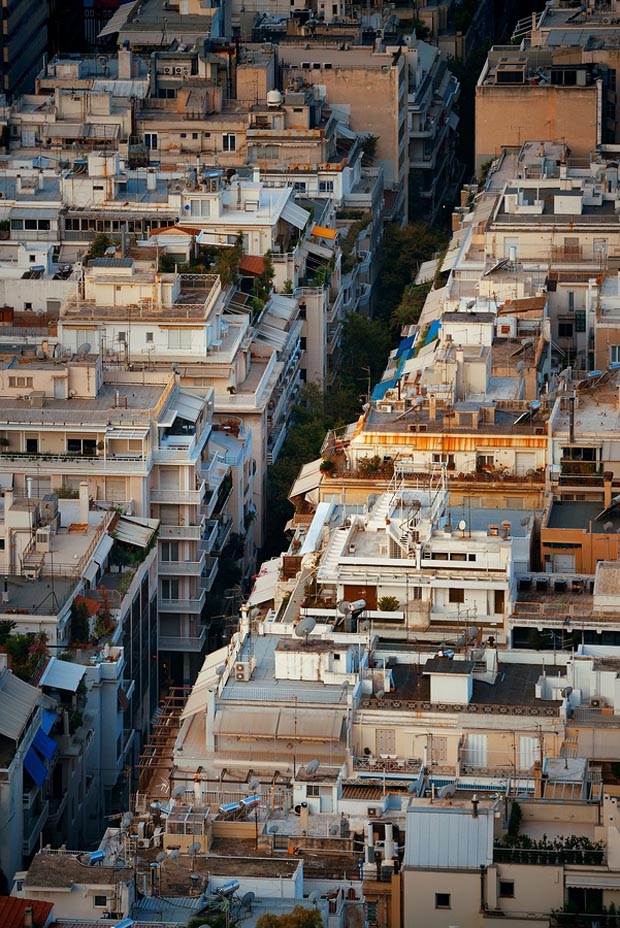 ---
---
The Country Cooking of Greece - Amazon - 384 Pages
---
---
---
Travels with Epicurus: A Journey to a Greek Island in Search of a Fulfilled Life
---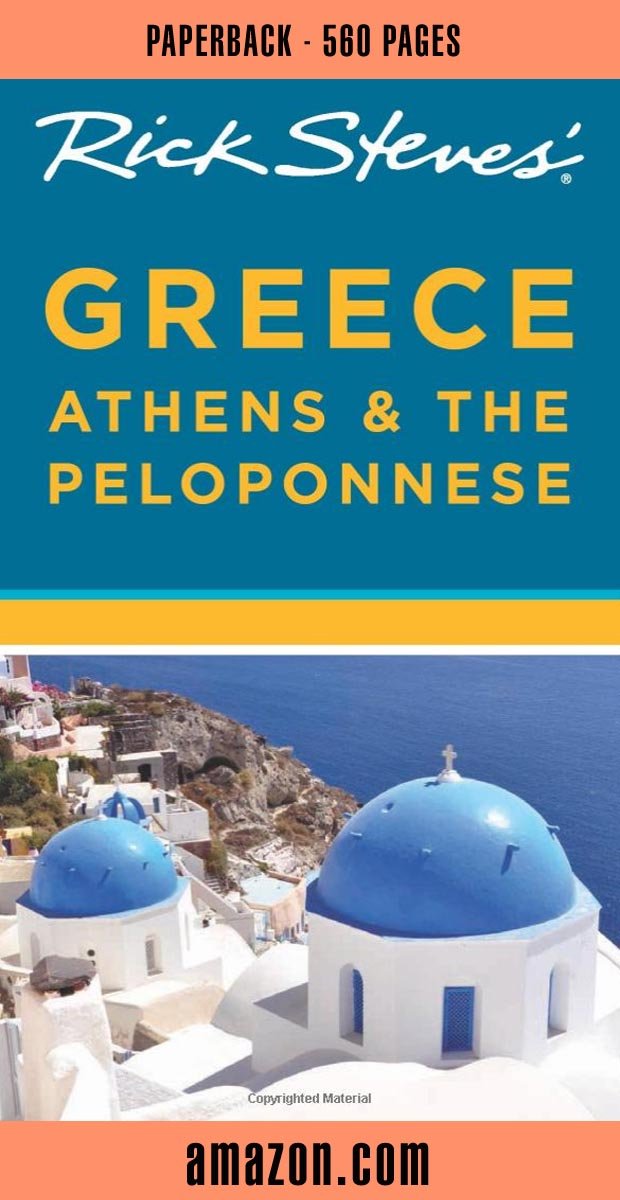 Rick Steves Greece: Athens & the Peloponnese
---
---
---