Greece and the economic crisis
---
---
March 20, 2018
Greece awaits response on Macedonia name dispute proposals - Fox News
Greek government spokesman Dimitris Tzanakopoulos said Tuesday that the country's foreign minister would travel to Skopje Thursday for meetings with government officials, opposition figures and ethnic Albanian minority parties.
---
BoG governor: Greece needs steep increase in private investments - Capital GR
Private investments must increase by 50% in the near future if Greece΄s production potential is to improve, Bank of Greece (BoG) governor Yannis Stournaras said during an event at the Foundation for Economic & Industrial Research (IOBE) on Monday.
---
More News:
Kammenos says Turkish handling of Greek soldiers reminiscent of the 'Midnight Express' - eKathimerini
Turkish national runs across border while drunk - Washington Post
Greece launches its own space agency - Geo Spatial World
Mini Electric Hummer Production Could Start In Greece - GM Authority
Erdogan sends hydrocarbon exploration craft for drilling in the Eastern Mediterranean - Naftemporiki
Kammenos addresses MPs, meets with PM to bridge chasm in coalition - Tovima
---
March 19, 2018
Tsipras to meet with defense minister to discuss Greek soldiers - eKathimerini
Greece's NBG looking at options on Romanian unit after sale rejected - Reuters
Greek court convicts Syrian man of Islamic State membership - ABC News
At € 2.44 billion, public-sector liabilities to individuals - Naftemporiki
No more free tax ride for Airbnb homeowners - Tavima
---
March 17, 2018
At least 16 dead as migrant boat capsizes off Greece - AFP
"The UN refugee agency the UNHCR said that 500 people had perished or gone missing in the Aegean in the past two years -- adding to the 1,000 who drowned in the narrow channel between Greece and Turkey in 2015 and 2016 at the peak of the migration crisis."
---
At least 15 die as boat capsizes off Greece - BBC
"Coastguard vessels and helicopters are searching for more survivors off the island of Agathonisi, close to the Turkish coast."
---
New Democracy retains strong lead over Syriza in new poll - Tovima
Greek FM Kotzias gets bullet in mail - Kathimerini
Greece: Europe's Two-Year-Old Deal with Turkey Traps Thousands in Disastrous Conditions - Relief Web
FYROM Foreign Minister Dimitrov's statements torpedo upcoming talks - Protothema
Pavlopoulos: We will never accept the existence of gray zones - Naftemporiki
---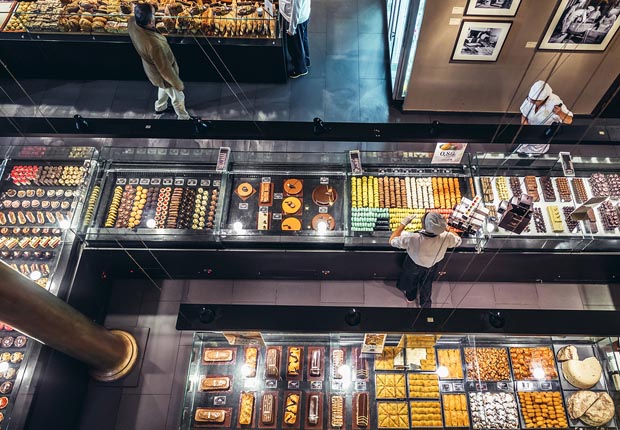 Beneth Bakery - Pastry Cafe in Athens Greece
---
March 16, 2018
Mitsotakis Says Greece's New Democracy Party Will Win the Next Election - Bloomberg
"...we need to cut taxes and to further reign in public spending. There are still pockets of savings within the government budget that need to be explored... I want to cut corporate taxes from 29% to 20% "
---
Electrification of four Cyclades islands to be inaugurated on Mar 19 - keeptalkinggreece
Greece gets no bids for minority stake in OTE Telecom - Reuters
Greece selects Trikala as first 5G city, focusing on new civic services - Venture Beat
Ten companies vie to supply pipes for Bulgaria-Greece gas pipeline - Reuters
Greece's Energean Lists in London, Raises $460 Mln for Israeli Gas Project - NY Times
Greek officers to be held in Turkish prison at least until end of March - Tovima
E-Tickets to Archaeological Sites Finally Coming To Greece - Greek Reporter
Greece ranks World's 79th Happiest Country - worldhappiness.report
Greece Is Quietly Backsliding on Reform - Bloomberg
---
March 15, 2018
Greece Jobless Rate Rises In Q4 - Business Insider
"The number of unemployed persons increased 3.8 percent from the previous quarter but decreased by 10.4 percent compared with the same quarter one year ago."
---
Greece can do more to weed out corruption, watchdog agency says - Reuters
Multiple vandal attacks said to be in support of jailed anarchists - eKathimerini
Greece's Aegean Airlines Grows 2017 Profit 87 Percent, Raises Dividend - NY Times
Clashes break out in Greece over foreclosures - The Washington Post [Paywall]
Flexibility from the ECB, amid cost-cutting scenarios - Naftemporiki
The vicious cycle of vested interests - eKathimerini
---
March 14, 2018
Greece raises 812.5 mln euros from first sale of one-year treasury bills in 8 years - xinhuanet
The bids submitted were 3.18 times more than the asked sum and the interest rate of the issue was set at 1.25 percent, according to an e-mailed press release.
---
Greek debt "haircut" is "in no way necessary," says CEO Klaus Ragling "needs" reforms - Naftemporiki
The ESM could be a "neutral negotiator co-ordinator" between private creditors and countries, the head of the mechanism explains...
More: Euro Zone Bailout Fund Could Play Role in Future Debt Restructuring: ESM Head - US NEws and World Report
---
FIFA warns of 'Grexit' if action not taken to purge Greek soccer - eKathimerini
Electricity brings Greece and Bulgaria closer - Protothema
US ambassador: US does not expect problems from Turkey for drilling Exxonmobil - Liberal GR
Washington: Greece, FYROM Can Decide a Name Themselves - Greek Reporter
Tax bureau targeting Airbnb, short-term rentals - Tovima
Greece's Αlpha Bank disposes 3.7 billion euro bad loans pool to B2Holding group - Reuters
FIFA delegation heads to Greece over football unrest - Enca
Greece battles surge in Italy-bound stowaways - Reuters Video Report
Former Queen Sophia of Spain in Crete - The next time - iefimerida.gr
---
Acropolis after Rain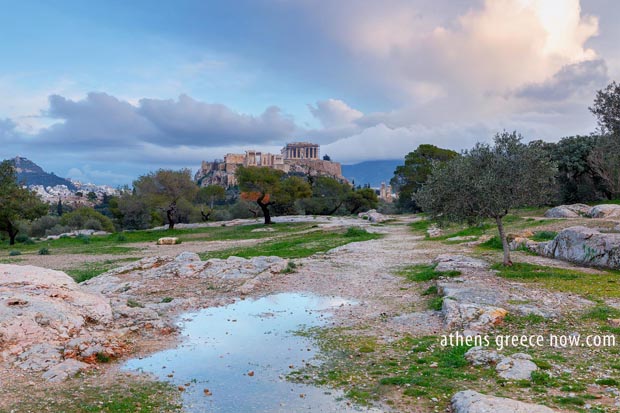 ---
March 13, 2018
Three hectic months ahead for the Greek gov't - eKathimerini
"Despite the optimism expressed by officials after the Eurogroup meeting on Monday, the next few months will see a standoff between Greece's creditors, with the International Monetary Fund pushing for the implementation of all measures voted and the reduction of pensions and the tax-free level next year and not gradually in 2019 and 2020 as the European Commission would have it."
---
Eurogroup: Next loan tranche by end of March, debt talks in progress -Tovima
Euro zone to unlock new loans to Greece, working on debt relief - Reuters
ESR: The end of Mega TV - Naftemporiki
Despite suspension, Greece struggling to tame soccer bosses - ABC News
Greece's Piraeus takes €1.6bn hit on provision for bad loans - Financial Times
Greece Dangling for Greece: Aerial dancer promotes key landmarks - Washington Post
Greece Preparing Post-Bailout Plan for Eurogroup - Greek Reporter
Next 100 days crucial for post-bailout Greek finances, economy - Naftemporiki
---
---
Touring Athens: Rick Steves Pocket Athens - Amazon
Rick Steves Pocket guidebooks truly are a "tour guide in your pocket." This colorful, compact 220-page book includes Rick's advice for prioritizing your time, whether you're spending 1 or 7 days in a city. Everything a busy traveler needs is easy to access: a neighborhood overview, city walks and tours, sights, handy food and accommodations charts, an appendix packed with information on trip planning and practicalities, and a fold-out city map.
---
March 12, 2018
Erdogan to Greece: 'You Nearly Became Salted Fish, But You Jumped into the Sea' - Greek Reporter
"Before they say things that are bigger than them, they should look at their history books. Let them learn that they were saved from becoming salted fish and how they left here by jumping into the sea." This was a reply to an earlier statement by Greek President Prokopis Pavlopoulos, who said Turkey should not challenge the sovereignty of Greek islands in the Dodecanese.
Erdogan is transforming Turkey into a totalitarian prison - Washington Post
Mitchell heads to Athens, Nicosia as tensions rise - eKathimerini
Turkey completing anti-tank ditch in Evros to prevent Greek army eastward advance - Protothema
Erdogan's aggressiveness alarms Europe, US - Tovima
---
More News:
Greece vows action after soccer boss enters pitch armed - Reuters
Greece suspends soccer league following pitch invasion - MSN News
Post-bailout credit line for Greece? - Seeking Alpha
Greece Industrial Production Falls In January - Fox TV
Panathinaikos salvage late draw with Asteras - Chicago Tribune
Vodafone Greece to close two prepaid offers - Vodaphone
2 German journalists arrested in Greece - World Bulletin
---

---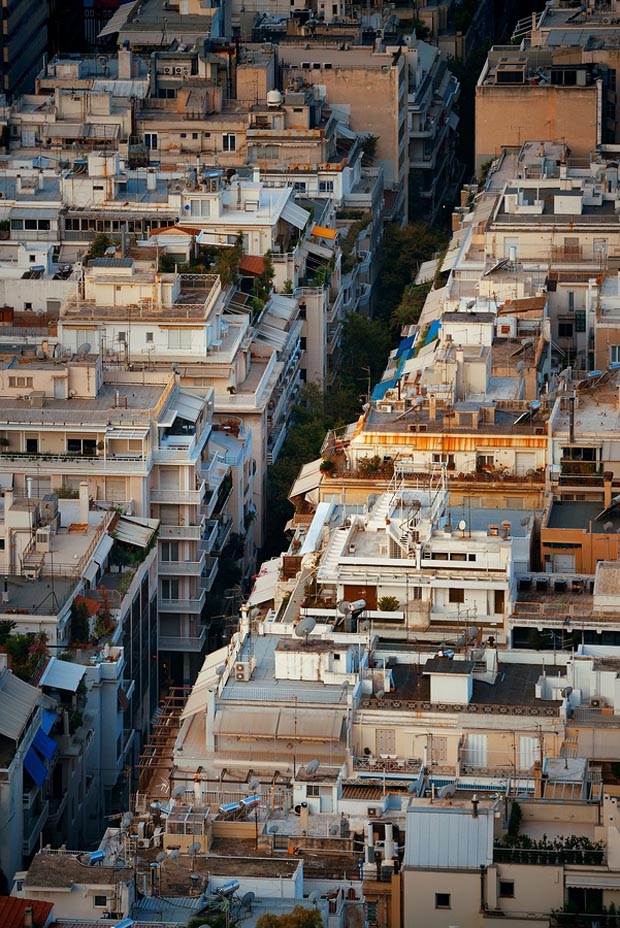 ---
---
The Country Cooking of Greece - Amazon - 384 Pages
---
---
---
Travels with Epicurus: A Journey to a Greek Island in Search of a Fulfilled Life
---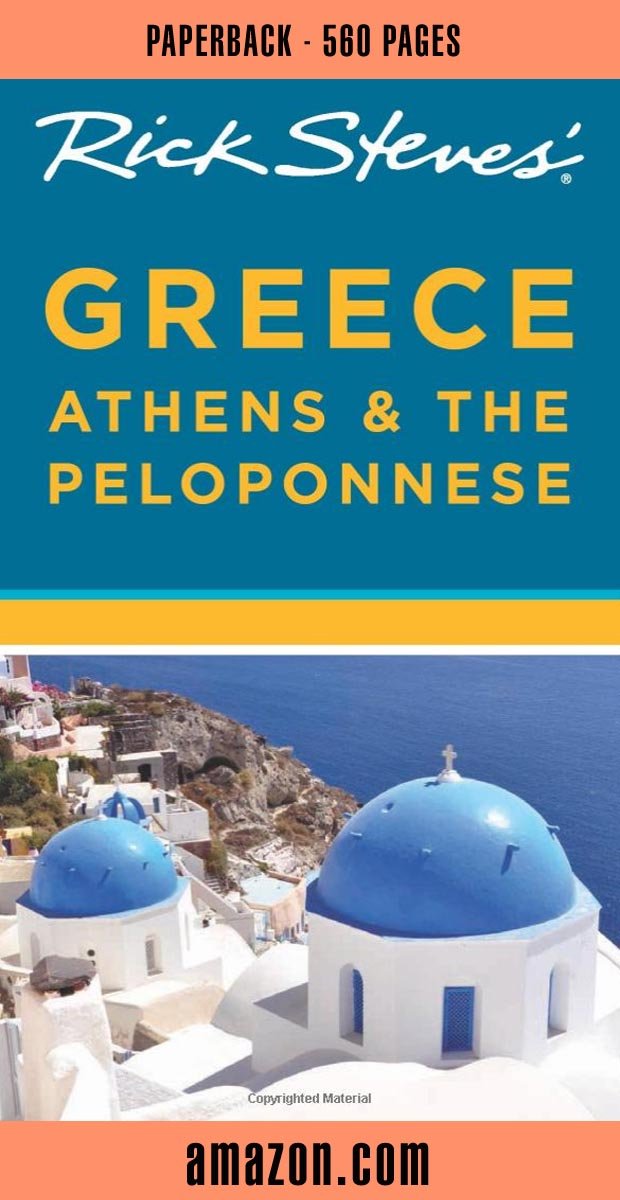 Rick Steves Greece: Athens & the Peloponnese
---
---
---