Current amount of IMF/EU loans to Greece
: €240 billion (US $397bn).
---
Greek Account Deficit 2012
2.9% of GDP
Greek Account Deficit 2011 9.9% of GDP
Greek Account Deficit 2008 14.7% of GDP
---
GDP estimate
(4th quarter 2012):-6.0%
GDP estimate (3rd quarter):-7.2%
GDP estimate (2nd quarter):-6.3%
---
Greek foreign exchange reserve
Dec 2012: €5.5 Bn
---
Unemployment
Oct 2012: 26.8%
---
Import Price Index
- Greece is heavily dependent upon import items. Increase of 2.4% calculated between June 2012 and June 2011.
---
Demographics:
ELSTAT
put the population of Greece ("registered population") at 9,903,628 for 2011.
Population of Athens:
Municipality: 655,780
Metropolitan: 3,737,550
Urban: 3,074,160
2012 estimates non-Greek immigrants at over 800,000 (legal) and 350,000+ (illegal) in Greece.
Where to Flee.com - Time for a new place to live?
---

TOP PAGES:
RSS FEED
---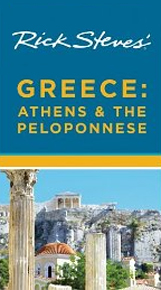 Rick Steves' Greece: Athens & the Peloponnese amazon.com
---
Credit Ratings around the world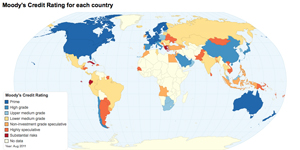 Nice interactive world map that shows the credit ratings for sovereign nations around the planet. That's right: Greece has a burning red "substantial risk" rating at present.
With national ratings and global banks all experiencing a phenomenon of credit rating 'adjustments', I don't know for how long this chart will be accurate.
Entire chart at chartbin.com
---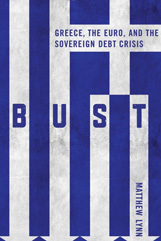 Bust: Greece, the Euro and the Sovereign Debt Crisis - By Matthew Lynn amazon.com

Greece's 'Odious' Debt: The Looting of the Hellenic Republic by the Euro, the Political Elite and the Investment Community - By Jason Manolopoulos amazon.com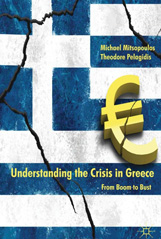 Understanding the Crisis in Greece: From Boom to Bust - By Theodore Pelagidis amazon.com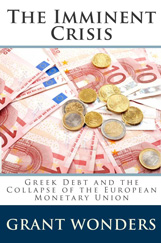 The Imminent Crisis: Greek Debt and the Collapse of the European Monetary Union amazon.com

Eyewitness Greece - Athens and the Mainland - 352 Pages
---
Greece and the economic crisis
Aug 22, 2014
Greek - American military cooperation to continue - Greek Reporter
The one word missing from the entire article is "Turkey"
"We had the opportunity, along with my American counterpart, to confirm once again the really excellent level of the Greek-American defense cooperation. Today, we essentially proceeded to the finalization of critical issues referring to the road map of the American defense cooperation with our country and give solutions to outstanding issues," Avramopoulos stressed after the meeting.

Avramopoulos said that they discussed "the burning geopolitical issues of our region, the geostrategic role of Greece as a country of stability and security in the wider region, as well as the role Greece can undertake in the name of international law."
---
Greece leads the world in heavy children - NY Times
"According to the OECD data, Greece has the highest rate of overweight and obese children (aged 5-17) in the world, followed by Italy, U.S. and Mexico."
---
Vodafone purchasing 72% of Hellas Online - TWST
"Vodafone today announces that Vodafone Greece has agreed to acquire 72.7% of the share capital of Hellas Online SA ("HOL") from the Intracom Group ("Intracom") and World Equities Investments Holdings SA"
---
Greece pitching products to China - WBSTV
Video report online - follow the link.
---
Aug 20, 2014
Greece may post positive GDP in 3rd quarter - EU Corner
"A fragile, uneven and weak recovery is gradually manifesting itself in the real economy of Greece. The recent data published by ELSTAT for the first two quarters of GDP performance in 2014 suggests that Greece is on course to register its first quarterly GDP level in positive territory in the third quarter this year.

...reinvigoration of the Greek economy will hardly gain traction if a shortage of financial resources to fund it persists. The case of neighbouring Italy is a warning sign for Greece. We learnt last week that the Italian economy yet again slipped back into recession in the second quarter of 2014. If such a scenario is to be avoided in Greece, there are important lessons to be learned and applied in the short-term for Athens.

Funding the recovery in Greece will need more than record tourism numbers for this year and even more emphasis being put on the narrative of this recovery. Scraping together new funding resources and instruments remains the order of the day for the authorities in Athens."
---
Aug 19, 2014
Greece and USA continue joint NATO airpower training - airforce.mil
"As a fighter pilot myself, I am keenly aware of the importance of these kinds of exercises," said Hellenic air force Col. Ioannis Gerolimos, the 115th Combat Wing commander. "My aim is to make sure that the 115th CW is ready to deal with any operational situation in any environment. Also, this training exercise -- with the participation of the 480th (Fighter Squadron) -- gives us both the essential means in maintaining and enhancing the ability of our involving personnel to work together, which will be increasingly important to meet future challenges as allied air forces."

Flexible airpower derives from the ability to successfully plan, integrate, and provide command and control for a large number of tactical air assets, and each NATO partner nation may achieve their desired combat potential through rigorous peacetime training."
---
Greece up in sea food production - Undercurrents
"...Greece, the world's largest farmer of seabass and seabream, was the only significant European producer to experience any growth, driven by a 16% hike in seabass output (see charts below).

The FEAP 2014 report, available in full here, shows that European countries harvested 2.187 million metric tons of finfish in 2013. That represents a 3% or 68,000t drop from the previous year's 2.255m tons.

Norway had the biggest drop, with volumes dropping by 55,000t from 1.325m to 1.27m tons."
---
Aug 16, 2014
Mykonos tourism boosted by celebrities - Guardian UK
"The playground of the 1960s jetset is back in fashion as the country's tourist hotspots give the economy a boost

...mega-yachts moored in its harbour, magnums of champagne sold on its beaches and dawn-to-dusk parties at its open-air clubs, Mykonos has reclaimed some of the glamour that made it a bacchanalian paradise for artists and the gay community half a century ago. "You bump into Conchita Wurst [winner of this year's European song contest] and think nothing of it," said one visitor, part of a crowd of six well-heeled gay men from the US who spent a week on the island during a cruise of the Aegean earlier this summer. "You definitely don't think 'crisis' when you are there."

For a country so dependent on tourism, the endorsements could not come at a better time. Against all the odds, Greece has attracted record numbers this year to become the hottest tourist destination on the continent of Europe. Despite a precipitous drop in tourists from Russia and Ukraine – an estimated 300,000 have cancelled holidays following the insurrection and drop in value of the rouble – the Mediterranean country is well on track to surpassing its target of 19 million visitors (21.5 million if cruise-ship visitors are taken into account), almost double the Greek population."
---
Aug 14, 2014
Greece in deflation - Telegraph UK
"It's official. Portugal, Greece and Spain are in deflation - while Italy isn't far behind. Prices in the three eurozone nations fell in July, while overall inflation in the currency bloc was confirmed at just 0.4pc, down from 0.5pc in June. This represents the lowest level in almost five years.

Prices in Greece fell by an average of 0.8pc in July, according to Eurostat, while prices in Portugal and Spain fell by 0.7pc and 0.4pc respectively. In Italy, the inflation rate was zero."
---
Aug 14, 2014
Fruit rots as experts meet to mull Russian ban - Ansamed
"Some 12,000 tons of peaches and nectarines on Wednesday remained in refrigerators in Imathia - one of the seven Greece's prefectures affected by the Russian food embargo - with another 13,000 tons of fruit remaining unpicked due to a flood of canceled deliveries, as Kathimerini online reports.

With agricultural experts from the European Union's 28 member states set to gather in Bruxelles on Thursday to estimate the broader impact of Moscow's ban ahead of calculating the compensation that should go to the various affected countries, authorities in seven prefectures in northern and central Greece are scrambling to assess their losses.

According to the head of the main group of agricultural cooperatives in Imathia, Christos Giannakakis, most of the trucks that had been dispatched with fruit for Russia have returned to the capital Veria following the cancellation of deliveries. But, he said, some of the truck drivers are trying to sell the fruit on their way back."
---
Thassos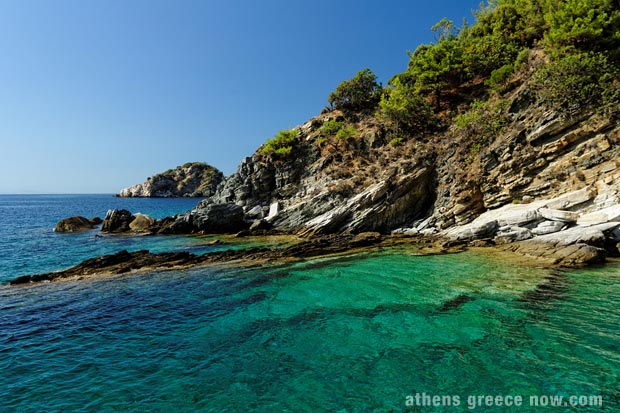 ---
Aug 13, 2014
Is recession coming to end? - Bloomberg
"Greece's economy contracted at its slowest pace in almost six years, adding to signs that the country is set for a 2014 exit from its deepest recession in half a century as it emerges from its debt crisis.

Gross domestic product declined 0.2 percent in the three months through June from the same period last year, its 24th straight contraction, after dropping a revised 1.1 percent in the previous quarter, the Athens-based Hellenic Statistical Authority said in an e-mailed statement today. The contraction is the smallest since the third quarter of 2008 and beats the median estimate of a 0.5 percent drop in a Bloomberg survey.

"We've had a long-term positive trend," said Christian Schulz, senior European economist at Berenberg Bank in London. "Whether the confidence can be strong enough to push Greece back into strong growth just yet is open to question. I think Greece will probably this year still have to rely on a positive tourist season."
The Wall Street Journal take on the same news:
"Greece's latest round of tax hikes on real estate, which take effect next month, are already weighing heavily on sentiment in one of the economy's most crucial sectors and acts as a drag on a broader recovery.

"Expectations of a rationalization of property taxes in 2014 were not met, harming further the property market," said Alpha Bank ALPHA.AT +0.83% in a report. "The sector that is now delaying the economy's rebound is the real-estate market."
---
Aug 13, 2014
2300 year old tomb found, apparently intact - CBS News
"Archaeologists excavating an ancient mound in northern Greece have uncovered what appears to be the entrance to an important tomb from about the end of the reign of warrior-king Alexander the Great, officials said Tuesday.

Prime Minister Antonis Samaras, who visited the tightly-guarded site Tuesday, said the discovery "is clearly extremely important" and dates between 325-300 B.C.

Alexander, who started from the northern Greek region of Macedonia to build an empire stretching as far as India, died in 323 B.C. and was buried in Egypt. His fellow royals were traditionally interred in a cemetery near Vergina, far to the west, where the lavishly-furnished tomb of Alexander's father, Philip II, was discovered in the 1970s.

But archaeologists believe the apparently unlooted Amphipolis grave, which is surrounded by a surprisingly long and well-built wall with courses of marble decorations, may have belonged to a senior ancient official."
---
Aug 11, 2014
Russian ban could harm Greek agriculture - News Max
"Greece's hopes of a 2014 exit from its deepest recession in a half-century may hit a stumbling block after Russia banned European Union food imports in retaliation for sanctions stemming from the insurgency in Ukraine.

"The estimated total cost of Russian counter-sanctions for the Greek economy may look tolerable, but the impact could be quite damaging for industries such as tourism and agriculture amid the fragility of a slowly recovering economy," said Thanos Dokos, director-general of the Hellenic Foundation for European and Foreign Policy, a Greek think-tank. "It also raises questions about energy security in the coming autumn and winter."

Russia is Greece's biggest trading partner, according to data compiled by Bloomberg. The value of total trade between the two nations reached 9.3 billion euros ($12.5 billion) in 2013, surpassing trade flows between Greece and fellow EU-member German."
---
Aug 11, 2014
The new sultan: Erdogan's triumph - Independent UK
"After yesterday's first round, in which he won more than 50 per cent of the vote, Recep Tayyip Erdogan, the all-powerful Prime Minister since 2002, is almost certainly heading for several more years in power under a new label, giving him time to complete the construction of what he calls the "new Turkey". The polls put him well ahead of his two rivals, a septuagenarian ex-diplomat and a young ethnic Kurd, which is not surprising, as the public has not learnt much about either candidate. Figures for last month showed that while Mr Erdogan received 533 minutes of airtime on state television to make his pitch, his two rivals got three minutes and 45 seconds respectively.

That farcically lopsided allocation of media coverage is only one of many indications that Turkey is morphing into a Russian-style "shell" democracy, in which managed plebiscites mask the essentially autocratic character of a system containing few or no checks and balances.

Like Vladimir Putin, Turkey's strongman specialises in the rhetoric of "us and them"; in his case, railing against a strange and unlikely combination of Jews and supporters of the US-based Sunni cleric Fethullah Gulen, who, he insists, are plotting to destroy him. Lest anyone dismiss this as hot air, it should be noted that Mr Erdogan has made good use of these alleged conspiracies to ram through key changes, purging institutions of his opponents, starting with the army and police.

When he began putting generals on trial, Western governments were inclined to applaud, seeing the Turkish armed forces as over-fond of politics and their own privileges. But the purges have continued to the point where the only serious resistance to Mr Erdogan's whims now comes from the judges, who in April bravely struck down his attempt to ban the use of social networks."
---
Aug 4, 2014
Argentina should learn from Greece: Juncker - ABC News
"Greece's recent efforts to get its public finances into shape could have been the model for recently defaulted Argentina to follow.

That's the view of Jean-Claude Juncker, the man who is due to take over the European Union's executive branch in November.

After talks with Greek Prime Minister Antonis Samaras in Athens, Juncker said the reforms carried about by the country over the past few years could have served as a model for Argentina, which last week defaulted on its debts for the second time since 2001.

"Greece could have been a good example for Argentina to avoid the problems it was not able to avoid," Juncker said. "So Greece is not Argentina."

In his first trip abroad since being elected to head the European Commission, Juncker praised Greek efforts to improve public finances, and insisted that he played a key role in keeping the country in the euro currency zone.

"I really fought like a lion, I would say," Juncker said. "There was a great battle to counter those who wanted to remove Greece from the euro."
---
July 26, 2014
Tension of concessions versus fulfilment between troika and Greece - eKathimerini
"The troika, however, will also expect Greece to display progress in meeting its commitments. Apart from its fiscal targets, the government will also have to proceed with firing another 6,500 civil servants and evaluating the performance of the rest. The troika is also pushing for a new salary structure in the public sector. Greece's lenders also expect to see proposals for further reforms to the pension system and the labor market.

There is optimism within the government that the two sides could reach an agreement by the end of November or beginning of December, leading to the fifth review of Greece's adjustment program being concluded. Apart from triggering the release of another 1.8 billion euros in bailout funds from the eurozone, the conclusion of the review would also pave the way for further debt relief.

A top European Union official, though, told Kathimerini that if there is no agreement before the end of the year, when the current program expires, a third package would have to be agreed in 2015. This might involve a small amount of funding but would definitely include a deal on debt relief, while committing Greece to further reforms and monitoring."
---
July 24, 2014
Mediterranean "boat people" numbers soar - Reuters
"Almost 100,000 boat people have made the dangerous journey across the Mediterranean to Europe this year, a roughly 60 percent increase on the whole of last year, and about 800 have died in the attempt, the U.N. refugee agency said on Thursday.

The exodus has surged this year, as far more migrants put their lives in the hands of smugglers or unseaworthy vessels in a desperate attempt to reach Europe.

More than 75,000 made the trip in the first six months of the year, landing up in Italy, Greece, Spain and Malta, the UNHCR agency said. Their number included 10,500 children, two-thirds of them unaccompanied or separated from their families."
---
July 23, 2014
140 Thousand Greek Professionals Migrated Abroad - Greek Reporter
"According to a study by the Greek Labor Institute of the General Confederation of Workers (GSEE), during the years Greece has been experiencing an economic crisis, a 'brain drain' phenomenon has been intensified.

The main reason for this phenomenon is that Greece is unable to assimilate those who have more complex skills. In Greece there is a limited demand for college graduates and not an abundance, as one would think. Greece continues to be behind when it comes to offering job opportunities to young skilled professionals or young college graduates in comparison to the rest of the European Union."
---
National Bank of Greece gets okay for restructuring - Reuters
"NBG was one of Greece's big four banks that were rescued with state aid during the country's debt crisis. The Commission then reviewed NBG's business plan to see if it was in line with EU state aid rules.

"The measures already implemented and those envisaged in the future will enable the bank to fully restore its long-term viability, while limiting the distortions of competition brought about by the state aid granted," the Commission said on Wednesday."
---
July 18, 2014
Greece Seen Needing Third Bailout as Bonds Insufficient - Businessweek
"Greece's government has turned around its public finances and is running a budget surplus before interest payments. The cuts it made to get there deepened the six-year slump that cost the country a quarter of its economic output and fueled popular opposition to the bailouts. As a result, Prime Minister Antonis Samaras has repeatedly pledged that Greece won't need another bailout or new austerity measures.

Some economists don't believe him. The proportion of those surveyed who said more aid will be needed hasn't changed since a poll in April, just before Greece sold bonds in a return to markets that Samaras hailed as a vote of investor confidence."
---
Beauty of Greece Dazzles from Space - Livescience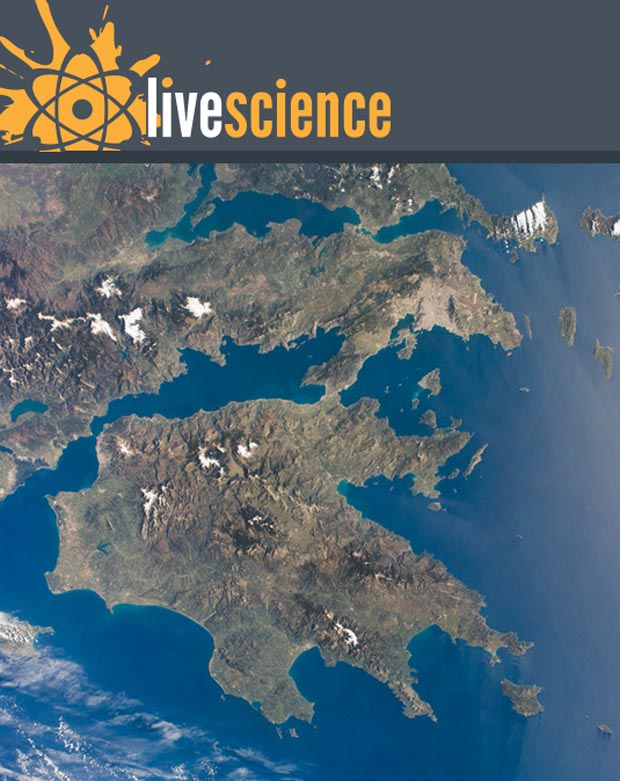 "Taken from the International Space Station, this photograph snapped on March 21 shows a cloud-free view of most of Greece. The large peninsula at the center of the image is the Peloponnese, home to the famous city of Sparta. The Peloponnese is connected to the Greek mainland by the Isthmus of Corinth. The city of Corinth, rebuilt in 1858 after an earthquake destroyed the ancient city, is visible as a small, gray developed area on the western coast of the isthmus, where it connects to the Peloponnese.

On the east side of the isthmus, farther north, is Megara. This city sits across from the island of Salamis, and, historically, was an important port for trade around the Mediterranean."
---
Greece ranked between Palestianian and Pakistanis for anti-Americanism - Pew Research
"A decade ago anti-Americanism was on the rise around the world, in large part thanks to public opposition to the U.S. invasion of Iraq. Today, despite recent revelations of U.S. National Security Agency spying on foreign leaders and global opposition to U.S. drone strikes, there is little evidence of profound anti-Americanism except in a handful of countries, according to a new Pew Research Center survey of 44 nations. Foreigners' love affair with the United States remains strong in Africa and most of Asia, Europe and Latin America. But who likes Uncle Sam, who doesn't and whose affections are evolving paints a pretty accurate road map of the overseas challenges facing Washington in the years ahead."
---
Greece Among Top 10 Anti-American Countries - Greek Reporter
"According to a new survey conducted on a global level by Pew Research Center and published in the American newspaper New York Daily News, Greece ranks 6th on the list of countries that dislike America."
---
July 14, 2014
3-Year Bond offering coming - NY Times
"After a successful issue of five-year bonds in April, Greece said it would sell three-year bonds "in the near future." A statement by Greece's Finance Ministry provided no details about the size or exact timing of the debt offering, but Greek news media said the sale, which would begin Thursday morning, would try to raise 2.5 billion to 3 billion euros, or $3.4 billion to $4.1 billion, and that the bonds would pay an interest rate of less than 3.5 percent.

Greece plans to use the proceeds from the sale, which will adhere to British law, to finance the repayment of €6 billion of debt maturing next month.

The fresh call for funds comes as investors looking for better returns flock to the higher-paying debt of countries like Greece. This month, Portugal and Ireland, both of which recently emerged from their international bailouts, made new forays into capital markets.

Analysts said that three-year bonds were not common but that the choice of such debt was in keeping with Greece's desire to build demand for its short-, medium- and long-term debt. "The Greeks are trying to build confidence along the yield curve," said Mujtaba Rahman, a director at the London-based Eurasia Group. "The three-year bond issue speaks to that strategy."
---
Paid TV subscribers doubles in Greece - Greek reporter
"Greeks like Fotou are contributing to what the country's two biggest telecom service providers OTE and Forthnet say is a doubling of subscribers to combined TV and online packages in the past two years. The increase comes even as unemployment climbed to 27 percent and retail sales plunged for a fourth consecutive year.

The number of Greek pay-TV subscribers stands at 760,000, up from about 300,000 at the end of 2012, according to estimates by OTE and Forthnet. This gives a market penetration of 19.5 percent, after it had been stuck at between 11 percent to 13 percent for nearly 10 years. "
---
Greek stock market's first IPO since 2009 draws mixed reception
"...market sentiment has picked up in recent months for Greece, which expects to emerge from recession this year and successfully returned to bond markets twice this year after a four-year exile.

Subscriptions for the IPO exceeded the 20.67 million ordinary shares on offer, with more than half coming from institutional investors, lead manager NBG Securities said on Monday in a bourse filing.

But the offer price was set right at the bottom of the 1.70-1.97 euro range, it said. Based on that, the firm raised 35.1 million euros ($47.9 million).

The July 9-11 offering also took place against a backdrop of unease in European stock markets triggered by concerns over the financial health of the chief shareholder in Portugal's biggest listed bank, Banco Espirito Santo (BES). "
---
Ellinikon the Ghost Airport - News Com Au
"It's a haunting sight: planes sit on the runway, but they don't go anywhere. Chairs are scattered across the terminal, but nobody sits on them. Escalators take prime position, but they haven't moved in more than a decade.

Built in 1938, it was the first airport for Greece's capital of Athens and remained its hub for 60 years. However it was closed back in 2001 and has now fallen into ruins, with these stark photographs taken by local Vassilis Makris showing its eerie remains."
---
July 13, 2014
Debt 'time-bomb' in Greece - Malaysion Times
"...To protect homeowners from total ruin, Greece has restricted forced auctions of a debtor's primar residence.

But a related backlog of court appeals for bankruptcy protection – 100,000 according to some estimates – could take a decade to resolve.

The Bank of Greece recently issued a set of recommendations to banks on how to deal with the is that included partial debt write-downs, extended loan terms and the acceptance of additional for of collateral."

---
July 9, 2014
The Strength of Greek Passport - The Greek Reporter
"Not all passports have the same power. The passport of an American citizen entitles him free entrance to 172 countries without a visa. Citizens of Iraq can visit 31 countries while citizens of Afghanistan have more limited options with 28 countries.

Each Greek citizen can visit 167 countries without a visa. Although Greece is a small country, its passport is ranked fifth among the most powerful in the world."
---
Dismal Demographics of Greece - NY Times
"The Greeks are in a struggle for survival. And the odds are piling up against us. The fight is not only on the economic front, as we try to meet our commitments under an international 240-billion-euro bailout deal that has resulted in greatly reduced incomes, higher costs and taxes, and an overriding sense of insecurity. The danger is even more basic: Deaths are outnumbering births, people are leaving the country, and the population is aging so fast that in a few decades Greece may be unable to produce enough wealth to take care of its people and may cease to be a viable nation state.

"...In 2012, the number of employed people in Greece was 3.8 million, while pensioners and the unemployed totaled 4.1 million, out of a population of 11,062,500. Fewer and fewer people are shouldering the burden of keeping the country on its feet.

...Even without statistical confirmation, the trend is evident. Some maternity hospitals have shut down wings and turned them over to other medical specialties, while many schools in the provinces and on the islands have only a handful of students. In village after village, the elderly outnumber locals and immigrants of working age."
---
July 8, 2014
The Privatization of Greece's Postal Service Is Under Way - Bloomberg
"To hear Greek News tell it, nobody in the country is crying about the Hellenic Post privatization: "Unlike in the United States and some other countries, Greek postal office workers and delivery persons don't wear uniforms and most post offices close at 2 p.m. and aren't open on Saturdays. The system has received complaints that delivery people don't always put the mail in mailboxes but toss it in hallways and yards of apartments."

One reason the Greek government hasn't sold Hellenic Post already is that it's been trying to cut the agency's operational costs and make it more attractive to possible buyers. That's not speeding the process. It might be best for the Greek government to leave the trimming to an unsentimental buyer such as CVC. There aren't many private equity companies investing in postal systems in the age of e-mail."
---
July 4, 2014
Power shortages as electrical workers strike - Reuters
"Parts of Greece were hit by power cuts on Thursday evening after electricity workers began one of a series of 48-hour strikes against government plans to sell off part of the country's biggest power producer.

Some Athens districts, remote villages in the island of Crete and areas in the north and south had their power cut for up to an hour during peak evening demand times, after 13 power stations were taken off line late on Wednesday, an official at power distribution agency DEDDIE said.

Earlier, the grid operator declared a state of emergency, citing a significant reduction of power output.

Liberalizing the energy sector is a key condition under Greece's 240-billion euro bailout by the European Union and the International Monetary Fund and parliament is debating a bill that would allow the government to privatize the Public Power Corporation (PPC) in 2015 by spinning off 30 percent.

Unions say electricity is a public good that should remain under state control and some 800 PCC workers rallied outside company headquarters in central Athens and then marched to the finance ministry against the privatization."
---
Tourism booming in Greece again - Gulf News
"It is Greece's classic summer ritual: the arrival of the island ferry, funnels billowing, horns blaring, gangplanks screeching as wide-eyed tourists prepare to disembark. Last week in the wind-swept Cyclades, the popular isle of Paros was no exception.

One by one they came vessels the size of tenement blocks disgorging holidaymakers onto an esplanade dotted with little white buildings in scenes of exuberant commotion. For Andreas Hadjiathanasiou, whose car rental agency has a seafront view of the spectacle, the new arrivals are a welcome sight.

The season has barely begun and business has already doubled. "We've ordered 60 new vehicles," says the operations manager who has relocated from Athens to Paros for the summer. "It's early days but tourists are pouring in from all over the place. Forget the crisis! I'd say this is one of our best years yet."
---
Greece's Next Bailout Loan Installment Approved - ABC News
"A key body monitoring Greece's bailout approved the disbursement of the next batch of rescue loans Friday, after the country met outstanding reform targets that had delayed the payment.

Greece's finance ministry said the Euro Working Group, made up of finance ministry officials from the 18-country eurozone and representatives from the European Commission and European Central Bank, approved the installment during a teleconference Friday.

Eurozone finance ministers are expected to formally approve the disbursement of the 1 billion-euro ($1.36 billion) installment in a meeting in Brussels on Monday.

To access the funds, Greece had to meet six specific targets, including passing legislation and reforming the pharmaceutical sector to lower pharmacies' profit margins and therefore prices."
---
June 25, 2014
It Will Take 25 Years to Create the Jobs Needed: Endeavor Greece: - Greek Reporter
"According to Endeavor Greece, the country lost a total of 1 million jobs over the last five years. Three sectors alone account for 2/3 of the jobs that were lost: construction, retail/wholesale trade and non-food manufacturing. Meanwhile, other sectors such as real-estate have been practically wiped out.

...It is now clear that Greece should focus on specific sectors, such as agriculture, food manufacturing, tourism, logistics, and technology where the country has an advantage in regards to raw materials, geographical position and human resources.

It is estimated that more than 640,000 will be forced to change field of work, while more than 500,000 will be forced to move outside Athens and Thessaloniki to seek work in other parts of Greece."
---
Juan Carlos kept Spain 'from extremism,' Constantine II says - CNN
"His legacy is very, very important," Constantine II, who is Juan Carlos' brother-in-law, said. "He went through a very difficult period to do that. But I was convinced that he would overcome all the difficulties, and he has done that."

The monarch will step down after 40 years on the throne and hand power to his 46-year-old son, Crown Prince Felipe.

"Although I'm not party to his decision," Constantine II said, "I suspect that he considered that forty years is quite substantial."

"And so the difficulty is to find the right moment; I believe that he has done that. He has found the right moment."

In 1969, Juan Carlos was designated successor to the dictator Francisco Franco; when Franco died in 1975, he successfully steered his country back to democracy."
---
Greece Photo Essay at New York Times
Grim images of disarray and disaster compiled into a outline of what the photographer, Andrew Boryga, feels is happening to Greece.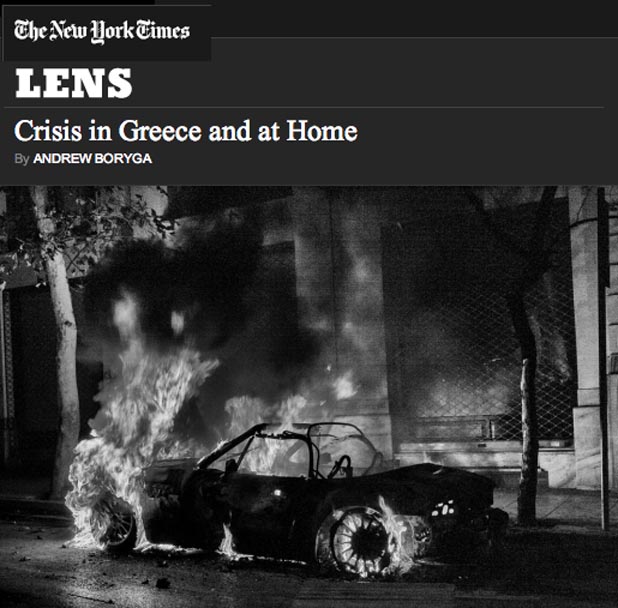 ---
June 23, 2014
Is Greece losing its reform drive? - NY Times
"Greece's top industry, tourism, is set to reach new highs this summer after setting records last year. Foreign investors are looking to take advantage of cheap labor, cheap real estate and a better investment climate. Only last week, the Chinese premier was in Greece, signing $4 billion of commercial deals and declaring that the country could become China's gateway to Europe.

One might have thought Mr. Samaras would stick with the team that helped deliver this success. But the prime minister was scared after his center-right New Democracy party was beaten into second position in the European Parliament elections last month by Syriza, the radical left group, and so promoted some populist politicians.

...The head of the quasi-independent tax agency was forced to quit. This was because he had made a mistake in issuing a circular saying that holders of Greek bonds would face retrospective taxation, according to two officials. His replacement will be chosen by a committee that includes France's top tax official, so there is no risk of cronyism, they say.

But Greece's euro zone partners and the International Monetary Fund are not convinced of this explanation."
---
June 20, 2014
China signs $4.6B trade deal with Samaras - WSBTV
"Chinese Prime Minister Li Keqiang oversaw the signing of trade and investment deals worth some $4.6 billion with Greece Thursday during a visit expected to help boost the recession-plagued country's economy.

At a press conference with Greek Prime Minister Antonis Samaras, Li expressed support for bailed-out Greece's economic revival effort. He also said China plans to increase its purchases of Greek government bonds when new ones are issued in a sale expected later this summer.

"We have never abandoned the Greek bond market but we are increasing our purchases," Li said. "I have expressed my will to Mr. Samaras that when the Greek government issues new bonds China will continue to be a long-term and responsible investor in Greek bonds."
---
1975 bouzouki 7 drachma stamp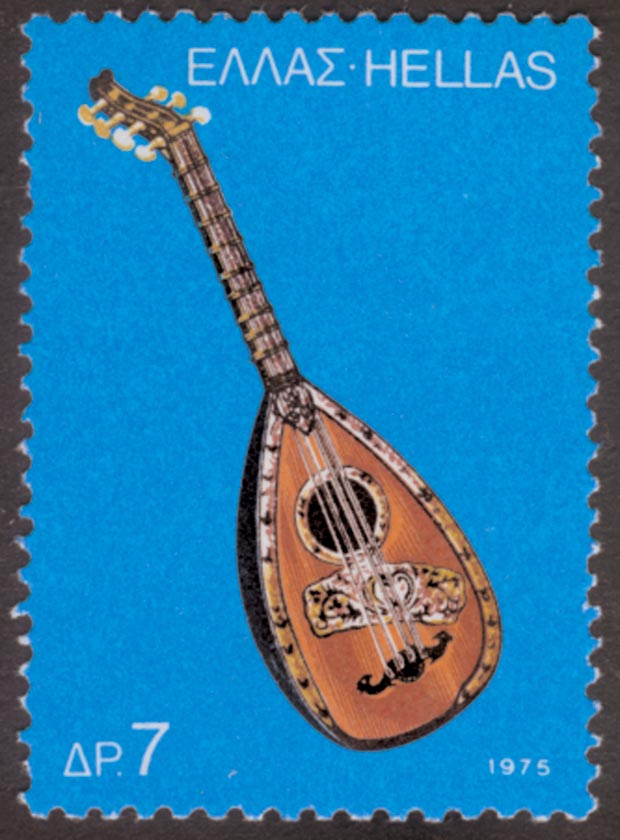 ---
June 19, 2014
Anger with Greek Shipowners on the Rise - Der Spiegel
"There was a time when Greece's shipowners adorned the covers of gossip magazines and ran football clubs, secure in the affection of millions of fans. But these days, men like Theodoros Veniamis, one of the richest shippers in the country, need personal protection. Many don't leave home without it.

On the list of Greeks hated by their countrymen, shipowners have almost reached the top; only politicians are more reviled. They are threatened by radical leftist groups and even physically attacked. There have also been attempted kidnappings. In at least one case, a family of a shipowner paid millions in ransom.

...But now the ship owners are facing pressure. The government in Athens has extracted their approval to voluntarily double tonnage-tax duties, a move that is expected to translate into €140 million in tax revenues from the shipping industry annually for the next three years."
---
June 17, 2014
As Greece questions its identity 'the only thing uniting us is conflict' - Irish Times
"Greek people are inured to uncertainty. The Greek word abebaios means "without a foundation, unsafe". It suggests that uncertainty emanates from a lack of structure in the Greek world. Question marks settle themselves on almost all social issues.

Perhaps only those who have emigrated and – with spectacular success in some cases – made new lives elsewhere, found something more certain. All this is by way of a preamble to the fact that Greece hasn't known this degree of uncertainty for many years.

...Greece had a fragile coalition before the elections, with conservative ND and socialist Pasok clinging to the slimmest of majorities. Today, that coalition seems even more unsteady. A general election now would see Syriza as the largest party, capable of forming a new-look coalition.

Of the 21 new Greek MEPs, six are Syriza, five ND, three Golden Dawn (fascists), one Pasok, two from the new Potami (river) party and two Communists.

The fact that one of these Syriza MEPs is 91-year-old Manolis Gletzos who as a teenager removed the Nazi flag from the Acropolis, is a sign not only of his continuing protest against fascism but also of the electorate's wish to indicate that some values transcend and outlive the mundanities of party politics."
---
June 13, 2014
Government losing to courts - NY Times
"The Greek government has made a range of painful cuts to salaries, pensions and jobs for public workers over the last four years, saying they were needed to satisfy the demands of the international creditors that bailed the country out. But the Greeks hurt by those steps, and the nation's courts, have a different idea.

Steadily, citizens groups — including police officers, university professors, cleaning workers and judges themselves — have challenged the cuts as illegal or unconstitutional. And in case after case, Greek courts have agreed, presenting a nearly existential question for the government: Can it actually shrink the state?

The mounting pile of judgments has now become a serious obstacle to the austerity drive of Prime Minister Antonis Samaras, with the International Monetary Fund warning this week that the "adverse court rulings" threaten to undo the country's reforms, which its creditors are scheduled to begin reviewing in July.

... "This is an avalanche that's started," said Jens Bastian, an economic consultant and former official on the European Commission's task force for Greece. "It's not going to stop."

...In January, Greece's top administrative court, the Council of State, deemed that the government's cuts to the wages of police and armed forces employees violated the Constitution. In February, the same court ruled that a tax on benefits for university staff members and cuts to civil servants' pensions were illegal. The same month, Greek Supreme Court judges found that a property tax introduced in 2011 as an emergency measure and later extended was unconstitutional. Another court rejected cuts to the salaries of state hospital doctors, university professors and, unsurprisingly, judges."
---
1975 Antigone Stamp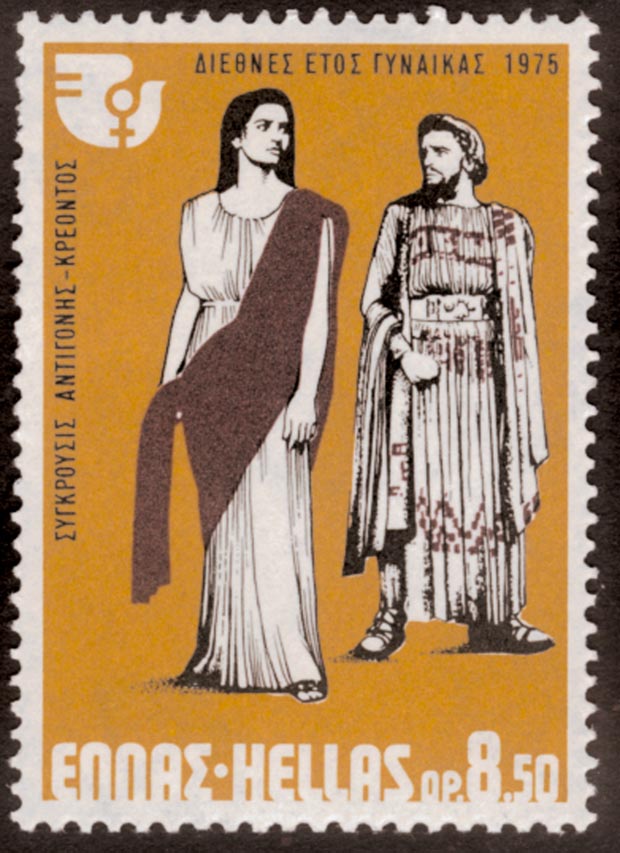 ---
June 12, 2014
Stournaras goes to central bank - Reuters
"Former Greek finance minister Yannis Stournaras, who spearheaded Greece's return to economic stability after it nearly crashed out of the euro zone, is to become the next Bank of Greece governor, the central bank said on Wednesday.

Stournaras, 57, will take over from George Provopoulos when the latter's term ends on June 19, days after being replaced as finance minister as part of a wide cabinet reshuffle by Prime Minister Antonis Samaras.

His appointment means he will be a member of the European Central Bank's Governing Council."
---
Submarine deal leads to lawsuits - Telegraph
"Greece has launched a multi-billion euro claim against one of Germany's biggest defence firms who sold the financially-beleaguered country four submarines in a complicated deal which has become symbolic of the country's economic woes.

The controversial deal has threatened Greece's position in Nato, according to well-placed sources, led to the criminal prosecution of the country's defence minister and the resignation of a senior Naval figure.

Last year, the former defence minister Akis Tsochadzopoulos was jailed after being found guilty of receiving an €8m bribe from Ferrostaal, one of the German companies involved in the deal. Ferrostaal agreed to pay a €140m fine.

Stelios Fenekos, a 52-year-old vice admiral of the 22,000-man strong Greek Navy, also resigned his position in the wake of a row over the vessels. He said he did so in protest at the Greek defence minister's decision to purchase the submarines, as well as other decisions taken that Mr Fenekos considers "politically motivated".
---
June 10, 2014
Stournaras out: Samaras shuffles cabinet - NY Times
"Prime Minister Antonis Samaras of Greece on Monday replaced his finance minister as part of a sweeping government shuffle intended to re-energize his coalition after its weak performance in European Parliament elections last month.

The new finance minister, Gikas Hardouvelis, a respected university professor and former government adviser, will replace Yannis Stournaras and try to enact a tough economic reform program that has been imposed by the country's international creditors in exchange for continued rescue loans.

Mr. Stournaras is expected to take over the top spot at the country's central bank."
---
June 9, 2014
Could Greece sell all of its major ports? - Marketwatch
"Greece's conservative-led government is open to selling-off all of the country's major ports as part of its sweeping privatization program, something that it hopes will attracts billions of euros in new investments and create new jobs.

Speaking in an interview with The Wall Street Journal, Greece's Minister for Shipping Miltiadis Varvitsiotis said that the country was ready to "roll out the red carpet" for investors in the 13 major ports it is planning to sell off, and was ready to consider private investment even in smaller harbors.

"I think privately managed companies can be more efficient and more aggressive in the market," Mr. Varvitsiotis said. "We want to exploit Greece's geographical position. The goal, however, is not just to raise money, it is to attract more business investment."

Sitting at the crossroads of Europe, Asia and Africa--and less than a day's sea voyage from the Suez Canal--Greece has a natural geographic advantage in the Asia to Europe shipping trade loop; the world's busiest in terms of cargo moved."
---
June 7, 2014
EU: 'Serious Concern' as Greece's Tax Czar Quits - ABC
"The European Commission expressed "serious concern" Thursday after Greece's powerful public revenues chief — a position created in 2012 at the insistence of bailout creditors — resigned citing "personal" reasons.

The Finance Ministry said it had accepted the resignation of Harry Theoharis, who quit a year and a half into his five-year term.

...The official's resignation came before a planned Cabinet reshuffle, expected within days, following the conservative-led coalition government's weak showing in European parliamentary elections last month.

Establishing a secretary-general for public revenues in the finance ministry was one of the conditions set by Greece's creditors to continue releasing rescue loans. The position was intended to boost independent decision-making and address the country's poor record of inefficiency and political interference in tax administration."
AP Report on Theoharis quitting
---
June 6, 2014
Greece Ranks 4th On World's Most Miserable Countries List - Greek Reporter
"In the midst of the financial crisis, Greece has been placed among the 10 most miserable countries in the world. Specifically, after a recent survey conducted by a Gallup poll, Greece came 4th on the list of miserable countries, just before Syria, that is in the middle of a civil war and right after Egypt, which is plagued with riots and coup d' états."
---
Greece native Candace Kendall up for Miss USA crown - Democrat Chronicle
"Candace Kendall, also known as Candace Kuykendall, graduated from Greece Arcadia High School and St. John Fisher College. She won the Miss New York pageant in January.

Kendall, who was Miss New York Teen USA in 2006, currently works as a full-time model in New York City."
---
June 4, 2014
IMF Approves $4.6 Billion in Bailout Funds for Greece - WSJ
"The International Monetary Fund on Friday approved $4.6 billion in long-delayed bailout funds for Greece, nine months after its last disbursement as Athens struggles to implement tough changes to its economy.

The country met a major milestone in its historically large and highly controversial bailout by posting a budget surplus late last year, and Greece's economy is expected to return to growth again this year after a six-year depression.

But the government had been unable to push through policies the IMF said would be necessary to spur competition and growth, such as changes to product markets and liberalizing protected sectors.

...The IMF's bailout tranche combines two bailout reviews after IMF and Greek officials fought for months over the conditions that would allow loan disbursal. Officials reached a tentative deal in March that needed final approval by the fund's executive board.

One outstanding issue, however, is how to reduce Greece's massive debt burden.

...Greece's debt is around 175% of gross domestic product, and Europe has promised to help Athens cut that to levels "significantly lower" than 110% by 2022."
---
Debate over immunity for Golden Dawn member draws protest group - AP News
"Nikos Michaloliakos and five other Golden Dawn lawmakers were jailed several months ago on charges of running a criminal organization, as part of an investigation into the Nazi-inspired party following last year's killing of a left-wing musician.

One of the jailed lawmakers has since been kicked out of the party, but all retain their parliamentary seats.

...Supporters of Greece's extremist right-wing Golden Dawn party have gathered outside Parliament ahead of an appearance by the party's jailed leader at a debate on lifting his immunity from prosecution on further charges."
---
June 3, 2014
The Reinvention of Tsipras as Greece's PM-in-Waiting - Business Week
" Tsipras, 39, last week spoke of attracting capital to regenerate the economy, pledged to maintain a stable tax regime for companies and offered to cooperate with Europe's traditional left-wing parties in his first interview since claiming the biggest share of the vote in European elections.

It's a far cry from the rhetoric of July 2012 when he announced his arrival on the international stage by telling prospective bidders for the crippled Greek state's assets that he'd make sure they lost their money. Fast-forward two years and with the economy set to expand for the first time since 2008, Tsipras is appealing to a broader audience.

"There is a gradual move to the center," Aristides Hatzis, a professor of law and economics at the University of Athens, said in a May 30 telephone interview. "Tsipras and the leadership of Syriza have realized this is the only way to achieve a majority at the polls. After the European elections, this strategy is clearly dominant."

"...We want to attract investors in Greece who will kick start an investment shock to restart the economy," Tsipras said in a May 28 interview at his office in Athens. "There are two conditions for attracting those investors: to feel safe about the euro area and the prospects of the Greek economy and to see serious public investment."
---
June 2, 2014
Schaeuble: Greece May Need More Help Past 2014 - Greek Reporter
The response seems to be "please, no more help!"
"Disputing Greek Prime Minister Antonis Samaras' assertion the country is on the road to recovery from a crushing economic crisis, the country will need a third bailout of under 10 billion euros ($13.6 billion), German Finance Minister Wolfgang Schaeuble said.

Samaras and Finance Minister Yannis Stournaras, ahead of critical May elections for Greek municipalities and the European Parliament, had steadfastly and repeatedly denied Greece would need more aid beyond the 240 billion euros ($327 billion) put up by the Troika of the European Union-International Monetary Fund-European Central Bank (EU-IMF-ECB) in two bailouts, most of which run out this year.

But Schaeuble, whose country has put up much of the money and demanded harsh austerity measures in return, told the German news magazine Focus that Greece still needs help.

He didn't say if more tough conditions would be insisted upon in return, with Samaras, whose New Democracy Conservatives took a beating in the EU ballot, having said he would never ever again implement more austerity, although he already has, with more pension cuts coming.

According to the interview, Schaeuble said that the second bailout, given in 2012, wasn't big enough. The Troika estimates it will take until 2022 before the country's debt is sustainable, which he said means a third rescue package."
---
Greece moves to calm austerity fears as Germany suggests new bailout - News Asia
"Greece sought on Sunday to calm fears of further austerity, after Germany's finance minister raised the prospect of a third rescue package for the struggling nation.

German Finance Minister Wolfgang Schaeuble said in an interview published on Sunday that "it's possible that Greece might require further aid, of a limited amount".

"It would be significantly lower than the two previous rescue packages - meaning no more than 10 billion euros (US$13.6 billion)," he told Focus magazine.

His comments fanned fears that the Greek government would be forced to impose further tough reforms including job and wage cuts in exchange for the aid.

Greece's radical leftist party Syriza, which won the European elections on an anti-austerity ticket, said Schaueble's comments pointed to "new measures" that would "exhaust people".

But the Greek finance ministry said the country had no immediate need of extra help."
---
Byzantine Church of the Holy Apostles
---
---
Greece is 'intermediate'
Greece, said Artistotle, is geographically intermediate, between Europe, apparently incapable of civilisation, and south-west Asia, where where only the King of Persia was fully a free man; and the Mean, or medium, to him was the best. Modern geologists add that the Aegean basin is a slab of the earth's crust which has sunk and tipped, leaving only a rim (the Greek peninsula and Crete) and mountain tops (the other islands) above sea-level.
Greece can therefore support a population, on its small though fertile plains, only much smaller than that of the adjacent slab of Asia Minor; a fact which affects the whole of Greek history. Greater wealth must be found overseas, by trade of colonization; and when adjacent powers in Italy or Asia are strong, Greece is threatened. Persia attempted conquest; Rome, the Franks and Turkey achieved it.
On the other hand, Greece enjoys, with its variety of scenery, clear air and summer heat tempered by north winds, an intensely stimulating environment; and when free, three times it has produced great art: the bronze-age Minoan-Mycenaean, the Classical and the Byzantine; all completely different, all unique."
From The Living Past of Greece: A Time-traveller's tour of historic and prehistoric places, by A. R. and Mary Burn. Published by Little, Brown and Company. 1980. Quote from page 9.
---
See the main archive index of all collected news articles and pages on Athens Greece Now.